Sneak PREVIEWS: Look What's in July's Catalog
Jun 22, 2016
Gerard Way Kicks Off DC Entertainment's New Young Animals Imprint with Doom Patrol
The July edition of Diamond Comic Distributors' monthly PREVIEWS catalog arrives in comic shops, hobby stores, and other specialty outlets on June 29th and features comic books, graphic novels, toys, and other pop culture merchandise scheduled to go on sale beginning September 2016.
You can get a sneak peek now by checking out the site's sections that spotlight the Gems of the Month as well as the Featured Items for Comic Books and Graphic Novels, Books and Magazines, Trading Cards, Apparel, Toys and Statues, Import Toys, Collectibles, and Games!
ON OUR FRONT COVER: The Doom Patrol is back in action in Gerard Way and Nick Derington's Doom Patrol from DC Entertainment's new Young Animal imprint!
ON OUR FLIPSIDE COVER: Alex Ross provides a teaser image featuring Ms. Marvel, Nova, and Spider-Man for Marvel Comics' forthcoming Marvel Now!
The July PREVIEWS Features: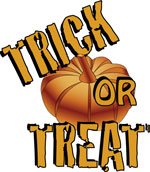 Trick or Treat Month: Though summer has barely begun, Halloween is just around the corner, and PREVIEWS looks at the creepy and crawly books that will bring you thrills and chills this autumn!
On The Flip Side — As part of "Halloween in July," PREVIEWS talks to a variety of creators, including Cullen Bunn, Jim Zub, Syzmon Kudranski, Peter Milligan, and many more, about their favorite horror projects!
Gems of the Month: July's PREVIEWS Gems of the Month include:
CatBUZZ: PREVIEWS shines a special spotlight at some of the blockbuster books and products coming this September, including the long-awaited battle between Captain Marvel and Iron Man in Brian Michael Bendis and Davis Marquez's Civil War II #6 from Marvel Comics; IDW Publishing launches their biggest crossover ever in Revolution, drawing in the worlds of Transformers, G.I. Joe, ROM, and M.A.S.K. in ways that will leave them forever changed; former Vertigo editor Karen Berger edits Sara Kinney and John Watkiss' near-future medical thriller Surgeon X from Image Comics; some of western comics' top talents, including Scott Snyder and Gail Simone, contribute to the PREVIEWS exclusive Attack on Titan Anthology from Kodansha Comics; a world-weary immortal battles Merlin for Excalibur in Frank Cho's Skybourne from BOOM! Studios; Funko is bringing Frank Miller's The Dark Knight Returns to their fan-favorite POP! Vinyl series with a line exclusive to PREVIEWS; and many more products you have to look forward to in the waning days of summer!
Berkeley Breathed Interview: In a rare interview, Berkeley Breathed, the award-winning creator of Bloom County, talks exclusively to PREVIEWS about Bloom County Episode XI: A New Hope, the forthcoming collection of his webcomic revival of the comic strip, from IDW Publishing.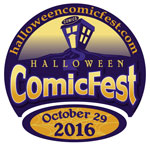 Halloween Comic Fest: Halloween Comic Fest is coming to your local comic shop on October 29th, and this month PREVIEWS offers the free comics your local comic shop will have on the date, bundles of mini-comics to give out in your neighbor, and t-shirts and wristbands you can wear to show your love of comics this fall!
Indie Edge: PREVIEWS talks to Tyler Crook, the artist of Dark Horse Comics' Harrow County, about his work on comics ranging from The Sixth Gun to Harrow County as well as the scariest comic he's ever read!
Plus: Staff Picks, the month's Certified Cool books, the monthly Bestseller Charts, and so much more!
All this awaits you in the July edition of PREVIEWS, which goes on sale at your local comic shop or specialty store on Wednesday, June 29th at its new, lower cover price of just $3.99!