What is PREVIEWS?
Mar 03, 2017
If you've ever taken a peek inside PREVIEWS, then you know there is a lot of drool-worthy stuff to look through. Actually, "A lot" might be a bit of an understatement, as each month's catalog contains hundreds and hundreds of pages of upcoming comics and related merchandise! That's why we've put together this guide to help you learn how to use PREVIEWS like a pro below! Here's how to order ALL the awesome must-haves you'll want to add to your collection...in three easy steps!
STEP 1: Get to know PREVIEWS and PREVIEWSworld.com

PREVIEWS catalog and PREVIEWSworld.com is your monthly catalog featuring all of the upcoming comics, manga, graphic novels, toys, games, apparel, statues, and more! All coming soon to your local comic shop! All in one convenient place! If it seems overwhelming (in a good way), we've made sure to organize our catalog and site by publisher and product type (and color-coded to boot!), making it easier to find and flip to the section or items you're looking for. We also include details that nerd collectors NEED TO KNOW. Like format, size, page count, price, release date, item code, and images. Bonus: PREVIEWS and PREVIEWSworld.com is also packed with creator interviews, staff picks, sneak peeks, and a listing of the top-selling titles.
Remember: If you want the physical copy of PREVIEWS, you can ONLY get it at your local comic shop. As an alternative, PREVIEWSworld.com/catalog features everything inside the catalog every month.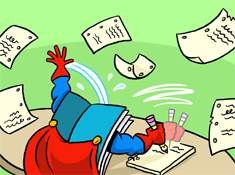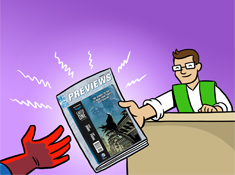 STEP 2. Pre-order what you want and from what store!
The most important aspect of PREVIEWS to remember is that you can use it to pre-order from your local comic shop!
When you've picked out all of the items you want, you can fill out the Short Order Form or Customer Order Form and submit it to your local comic shop. These forms make pre-ordering a breeze and can help your local comic shop decide what to stock in the store for other customers too! And, yeah, as a third option you can also just notify your local comic shop of what you want by contacting them via phone, e-mail, etc.
Don't know where your local comic shop is? Then feel free to use our Comic Shop Locator service.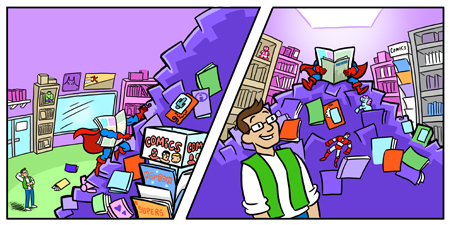 STEP 3: Visit your local comic shop!
Once you've submitted your order, you can sit back and relax...or try to contain your excitement until your pre-order arrives! Your store will notify you when it is available. When they do, pop on in and pick up.
Remember: Every store has different pre-ordering requirements, so be sure to ask questions. Also, be sure to also ask your retailer about their pull and hold service or subscriptions. Being a regular customer with them typically has additional perks.

Read our How To Use PREVIEWS Comic below!