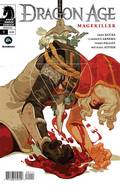 (W) Greg Rucka (A) Carmen Nunez Carnero, Terry Pallot (CA) Sachin Teng
Greg Rucka begins an all-new story set in the immersive dark-fantasy world of Dragon Age! Tessa and Marius are mercenary partners, eliminating those who use blood magic to hurt others, but when a...
>>
Publisher: DARK HORSE COMICS
Item Code: OCT150009
In Shops: 12/16/2015
SRP: $3.99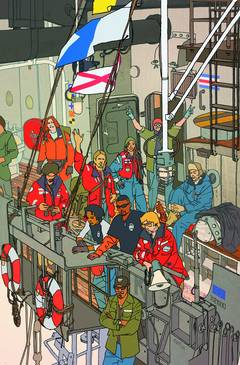 (W) Brian Wood (A) Garry Brown (CA) John Paul Leon
In the pages of The Massive, Ninth Wave was struggling to repair a broken world. But before that, they were the preeminent global environmental-rescue unit, taking on criminals, polluters, politici...
>>
Publisher: DARK HORSE COMICS
Item Code: OCT150021
In Shops: 12/9/2015
SRP: $3.99