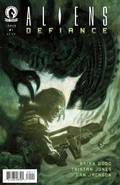 (W) Brian Wood (A) Tristan Jones (CA) Massimo Carnevale
Battling demons from her past while fighting for her life, Colonial Marine Private First Class Zula Hendricks, in the company of Weyland-Yutani synthetics, is forced to question her strength and lo...
>>
Publisher: DARK HORSE COMICS
Item Code: FEB160010
In Shops: 4/27/2016
SRP: $3.99 (W) Neil Gaiman (A) Gabriel Ba, Fábio Moon
Two teenage boys are in for a tremendous shock when they crash a party where the girls are far more than they appear! From Neil Gaiman-one of the most celebrated authors of our time-and award-win...
>>
Publisher: DARK HORSE COMICS
Item Code: FEB160019
In Shops: 6/15/2016
SRP: $17.99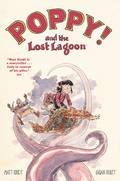 (W/A/CA) Matt Kindt, Brian Hurtt
At the age of ten, Poppy Pepperton is the greatest explorer since her grandfather Pappy! When a shrunken mummy head speaks, adventure calls Poppy and her sidekick/guardian Colt Winchester across th...
>>
Publisher: DARK HORSE COMICS
Item Code: FEB160026
In Shops: 6/8/2016
SRP: $14.99