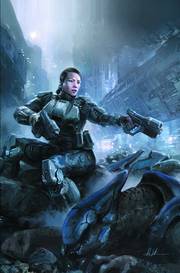 (W) Brian Reed (A) Marco Castiello (CA) Michael Atiyeh, John Liberto
Halo - one of the largest video game franchises - comes to Dark Horse! Before she was a supersoldier defending humanity as part of the Spartan IV program, Sarah Palmer was an ODST-Orbital Drop Sho...
>>
Publisher: DARK HORSE COMICS
Item Code: JUN130008
In Shops: 8/14/2013
SRP: $3.99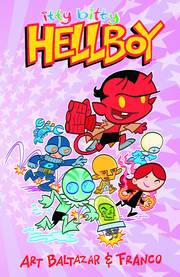 (W) Art Baltazar, Franco (A/CA) Art Baltazar
A ghost named Rasputin has been spotted! And Hellboy and the B.P.R.D. are going to find out what he's up to. Who is Hellboy anyway? Why does he have such a big hand and what is it used for? Who's...
>>
Publisher: DARK HORSE COMICS
Item Code: JUN130027
In Shops: 8/28/2013
SRP: $2.99