Sneak PREVIEWS: Look What's in July's Catalog
Jun 18, 2014
July's PREVIEWS Features Dark Horse Comics' relaunch of the Aliens franchise in Aliens: Fire and Stone!
The July edition of Diamond Comic Distributors' monthly PREVIEWS catalog arrives in comic shops, hobby stores, and other specialty outlets on June 25th. June's PREVIEWS offers over 2,000 new items and features comic books, graphic novels, toys, and other pop culture merchandise scheduled to go on sale beginning September 2014.
You can get a sneak peek now by checking out the site's sections that spotlight the Gems of the Month as well as the Featured Items for Comic Books and Graphic Novels, Books and Magazines, Trading Cards, Apparel, Toys and Statues, Import Toys, Collectibles, Games, and Audio-Visual products!
ON OUR FRONT COVER: The space horror of the Aliens franchise returns in a new series by Chris Roberson — Aliens: Fire and Stone — that ties into a new Prometheus comic as well!
ON OUR BACK COVER: The Teen Titans have a new origin for the 21st-century in DC Entertainment's new original graphic novel, Teen Titan: Earth One by Jeff Lemire, Terry Dodson, and Rachel Dodson!
The July PREVIEWS Features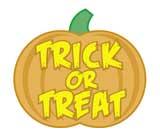 Halloween In July — Though summer is only beginning, comic shops are already looking ahead to Halloween, and PREVIEWS spotlights the spooky and scary books you'll want to read when the night is chill and the leaves are falling!
On The Flip Side — Speaking of Halloween, PREVIEWS spotlights the classic horror anthologies — EC Comics, Harvey Horrors, and many more — and provide you with a handy list of what to order!
Halloween ComicFest — In comic shops around the world the last weekend of October will be a spooky fun time, and PREVIEWS announces the free comics and mini-comics that will be available for this year's Halloween ComicFest event!
Gems of the Month — July's PREVIEWS Gems of the Month include: Dark Horse Comics' Prometheus: Fire and Stone #1, a sequel to Ridley Scott's film Prometheus that ties into the Aliens mythos; DC Entertainment's The Names #1, a new noirish Vertigo series from Peter Milligan and Leandro Fernandez; IDW Publishing's G.I. Joe #1, a revival of the venerable Hasbro franchise with a modern "ripped from the headlines" flair; Image Comics' Roche Limit #1, a near-future science-fiction series by Michael Moreci and Vic Malhotra that melds the sensibilities of Blade Runner and 2001: A Space Odyssey; and Marvel Comics' Edge of Spider-Verse #1, a tie-in to Marvel's "Spider-Verse" event that stars the webslinger of Spider-Man Noir!
Splash — PREVIEWS shines a special spotlight at some of the blockbuster books and products coming this August, including Marvel Comics' weekly Death of Wolverine; Titan Comics' new Doctor Who: The Twelfth Doctor series; Greg Rucka's Stumptown ongoing for Oni Press; Dynamite Entertainment's new Alice Cooper series; the Godzilla: Vinyl Wars figures; and much more!
Indie Edge — Steve Niles, the writer of such classic horror comics as 30 Days of Night, talks to PREVIEWS about new and upcoming work, the books he's reading, and his tortoise!
PREVIEWS Exclusive Apparel — This month PREVIEWS offers more exclusive apparel that can be found only at your comic shop than ever before! Optimus Prime is ready for battle on the Transformers: Age of Extinction: "Optimus Sword" t-shirt, Thanos plots universal domination on the Thanos: "The Mad Titan" t-shirt, a propaganda-style recruiting poster graces the Star Wars: "Join the Empire" t-shirt, and many more shirts that can only be found in PREVIEWS! Be sure to order them from your local comic book shop and refresh your wardrobe!
Plus: Staff Picks, the month's Certified Cool books, the monthly Bestseller Charts, and so much more!
All this awaits you in the July edition of PREVIEWS, which goes on sale at your local comic shop or specialty store on Wednesday, June 25th with a cover price of just $4.50.