Grab Some Chimichangas Because Deadpool is 30
Mar 05, 2021
By Amanda Sheriff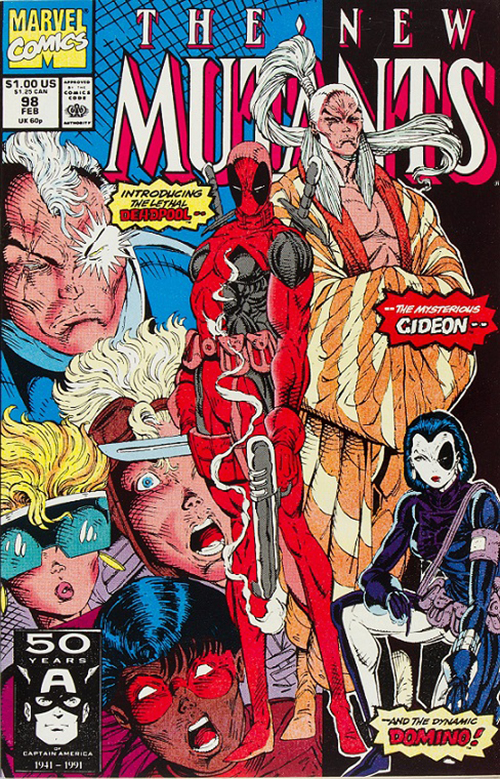 Combining high action and a sense of humor that is in constant overdrive, Deadpool has achieved a cult following for his unorthodox style as a morally ambiguous, mostly good guy. Also known as the Merc with the Mouth, he never shuts up and makes readers laugh by constantly making jokes, pop culture references, and innuendos. If he were here right now, he'd break the fourth wall to announce his 30th birthday in comics.
Before taking the name of Deadpool he was Wade Wilson, a skilled marksman, swordsman, and hand to hand fighter. He was created by Rob Liefeld and Fabian Nicieza who introduced him in The New Mutants #98 (February 1991). Though Wade was initially portrayed as a villain and he has become a popular antihero.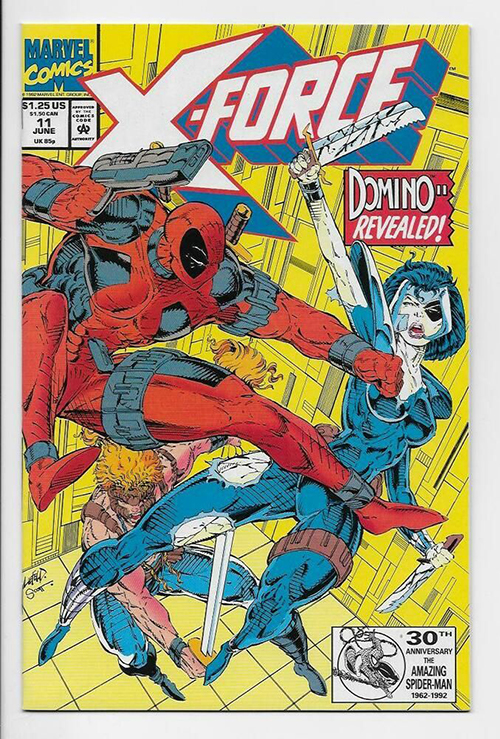 Wade joined the military when he was only 17 years old and after being discharged he became an assassin. While in this line of work he met Vanessa Carlyle and the pair immediately connected. Wade was assigned to kill a British operative named Althea (better known to Deadpool fans as Blind Al), but turned against his employers and saved her. In retaliation, they attempted to kill Vanessa, but she was saved by Zoe Culloden, a special agent who had been spying on Wade.
Once Wade learned that he had an aggressive form of cancer, he broke up with Vanessa and signed up for the Weapon X program. The procedure healed his cancer and gave him regenerative healing abilities so extreme that he can heal from mortal wounds and regenerate entire body parts. He joined their team of mercenaries, but his new powers had some setbacks so he was discarded and sent to Hospice.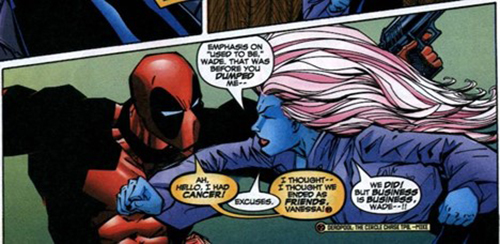 There he connected with other people in the same situation and through their shared gallows humor, they created a pool to see who would die first. They dubbed it the dead pool, which was a name Wade appreciated, so he took it as his new moniker.
After he escaped from Hospice Wade imprisoned Blind Al, though their relationship would become more of a bizarre friendship as time went. Deadpool returned to being an assassin working for the likes of Kingpin and Tolliver, and was hired to kill Cable, but was stopped by Copycat – Vanessa as a shapeshifter.
Zoe Culloden and her group pursued him regarding the Mithras Directive, convinced that he was the messiah. He joined them briefly, but the alliance did not last long.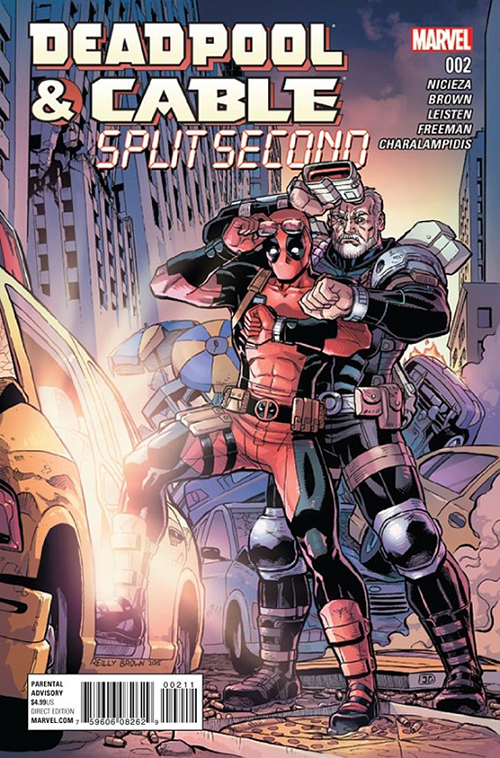 Deadpool teamed with tattoo artist Anastasia to kill mob bosses and they fell in love, but she betrayed him, so he killed her. He joined the Weapon X program but fresh conflict came when Sabretooth killed Copycat. Deadpool confronted the program's director who responded by destabilizing his healing abilities, which caused his body to disintegrate. Then Thanos cursed Deadpool with immortality because he was jealous that Deadpool had a romantic entanglement with Lady Death, so his body regrew.
After a short run with Deadpool, Inc., SHIELD recruited him for some jobs and he was assigned to work with Agent Emily Preston. He came up against Cable when he was hired to steal the Façade virus for One World Church and again when he worked with the X-Men to stop Cable from destroying all weapons. During Civil War SHIELD tasked Deadpool with finding rogue heroes and he was briefly a reserve member of the Great Lakes Avengers. In the Secret Invasion event Nick Fury hired Deadpool to find a way to destroy the Skrulls, only to be thwarted by Norman Osborn.
Deadpool lost his healing abilities and had to rely on his fighting skills with a new interest in self-preservation. At this point he learned that he had a daughter and got married to Shiklah, Queen of the Undead.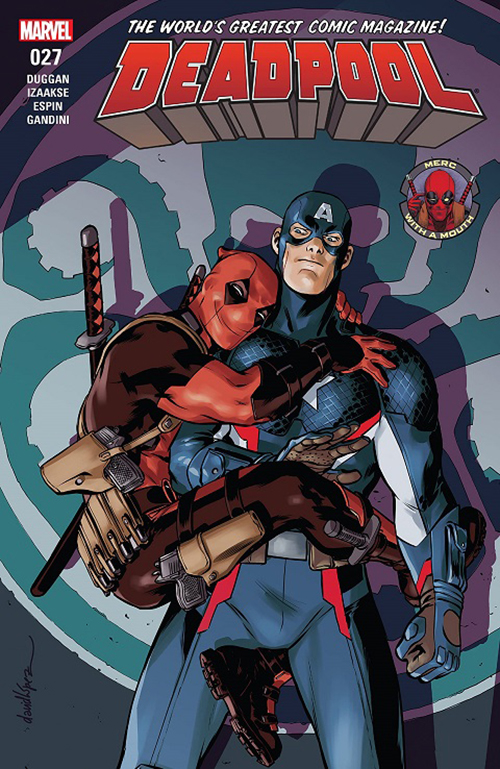 He got his own Secret Wars series and Captain America asked him to join the Avengers Unity Squad. Posing as an ally, Madcap, infected Deadpool with a deadly virus that also infected his family. He made a deal with Stryfe to get a cure.
The Hydra version of Steve Rogers asked Deadpool to kill Agent Preston and Phil Coulson, and not knowing that it was an evil version of Cap, Deadpool did the deed. That action resulted in Hydra taking over the government and when the dust settled Deadpool lost friends, his relationship with his daughter was hurt, and people lost faith in him.
Deadpool's fanbase skyrocketed off the page in 2016 when Ryan Reynolds starred in Deadpool. He had played the character for X-Men Origins: Wolverine, but it was in his own movie that Deadpool was left off the leash to cause mayhem and incite laughter. Deadpool has also appeared in several Marvel animated shows and as a playable character in their slate of video games.
Not bad for 30 years.
Keep an eye on PREVIEWSworld.com's Twitter, Facebook, YouTube, or Instagram for more from the Merc with A Mouth! And, just in case you're in a celebratory mood for DP's 30th, you should check out the following...