Sneak PREVIEWS: Look What's in April's Catalog
Mar 23, 2016
Dark Horse Comics celebrates 30 years of publishing in April's PREVIEWS!
The April edition of Diamond Comic Distributors' monthly PREVIEWS catalog arrives in comic shops, hobby stores, and other specialty outlets on March 30th and features comic books, graphic novels, toys, and other pop culture merchandise scheduled to go on sale beginning April 2016.
You can get a sneak peek now by checking out the site's sections that spotlight the Gems of the Month as well as the Featured Items for Comic Books and Graphic Novels, Books and Magazines, Trading Cards, Apparel, Toys and Statues, Import Toys, Collectibles, and Games!
ON OUR FRONT COVER: Dark Horse Comics celebrates its 30th anniversary with a special "Dark Horse Day" cover featuring many of its characters and licensed properties as drawn by Duncan Fegredo.
ON OUR FLIPSIDE COVER: The DC Super Hero Girls franchise for girls launches this summer with an original DC Entertainment graphic novel, Finals Crisis, by Shea Fontana and Yancey Labat.
The April PREVIEWS Features: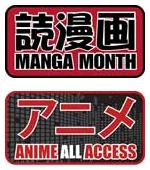 Manga Month & Anime All Access: PREVIEWS celebrates Manga and Anime with a look at the many varieties of manga available from comics and graphic novel publishers as well as anime-inspired products in the merchandise categories!
On The Flip Side — As part of Manga Month PREVIEWS talks to manga creators, translators, and other professionals, including Hitoshi Ariga (Mega Man Megamix), Zack Davisson (Kitaro), Stu Levy, and Madeleine Rosca (Hollow Fields) about their work in the field.
Gems of the Month: April's PREVIEWS Gems of the Month include: Van Jensen and Pete Woods delve into the secret societies that govern the world in Dark Horse Comics' Cryptocracy; DC Entertainment's youngest heroes return in Jeff Lemire and Andy MacDonald's original graphic novel, Teen Titans: Earth One Volume 2; television's classic horror anthology Tales from the Darkside returns in a new series from Joe Hill and IDW Publishing; Mark Millar and Frank Quitely continue their super-hero saga in Image Comics' Jupiter's Legacy Volume 2; and two of Marvel Comics' best-loved characters team up for a heist comedy in Ben Acker and Ben Blacker's Deadpool vs. Gambit.
catBUZZ: PREVIEWS takes a look at some of the blockbuster books and products coming out in the months ahead. The power of a new Inhuman threatens to tear apart the heroes of the Marvel Universe will be torn apart in Brian Michael Bendis and David Marquez' Civil War II, Marvel Comics' blockbuster event of 2016. Matt Wagner (Grendel) writes and draws a classic pulp character in Dynamite Entertainment's The Shadow: The Death of Margo Lane. The game is on when Titan Comics brings the Japanese Sherlock manga to English-speaking readers in Sherlock: A Study in Pink. The new edition of The Overstreet Comic Book Price Guide features diptych covers of Power Girl and Harley Quinn from fan-favorite artist Amanda Conner. Eaglemoss launches a new collectible line with the DC Comics Watch Collection. Plus, many more products you have to look forward to in the spring.
DC PREVIEWS: DC Universe: Rebirth is coming from DC Entertainment in June. To celebrate this momentous event, all of DC Entertainment's products for this month will be solicited in a special stand-alone catalog called DC PREVIEWS, available in shops on April 13th. The 96-page catalog DC PREVIEWS is available for free with purchase of the April PREVIEWS.
PREVIEWS Exclusive Apparel: Each month PREVIEWS offers comic book fans and pop culture aficionados a selection of t-shirts and other apparel that can only be found in your local comic shop! George Perez's memorable cover to New Teen Titans #1 is reproduced on the New Teen Titans Putty T-Shirt, and one of the most acclaimed comics of the 1990s is celebrated on the Starman Red T-Shirt. The tenth, eleventh, and twelfth Doctors star on the Doctor Who: "Red Green Blue Doctors" White T-Shirt, and an iconic horror character features on the Army of Darkness: "Ash, The King of Hearts" Black T-Shirt. These and many other shirts can only be found through PREVIEWS.
Indie Edge: PREVIEWS talks to Mike Montesa, an editor for VIZ Media, about his work, the books he enjoys reading, his career, and manga in general in this month's Indie Edge feature.
Plus: Staff Picks, the month's Certified Cool books, the monthly Bestseller Charts, and so much more!
All this awaits you in the April edition of PREVIEWS, which goes on sale at your local comic shop or specialty store on Wednesday, March 30th with a cover price of just $3.99!