Jingle All the Way to Your Local Comic Shop with our PREVIEWS Holiday Gift Ideas
Nov 03, 2022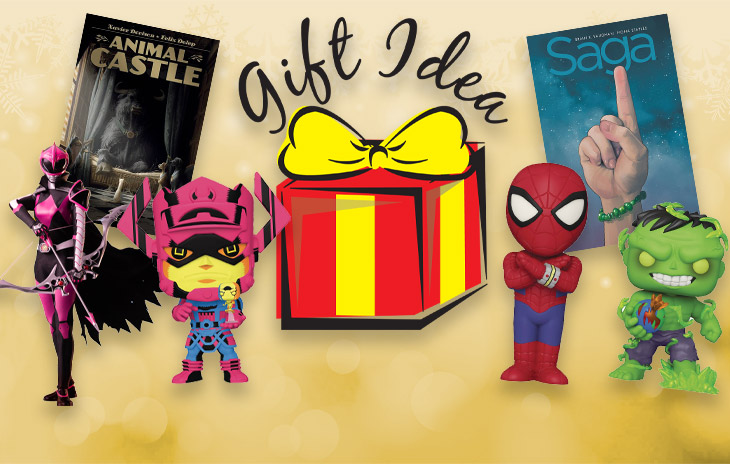 It's November, and the Holidays are right around the corner! It's time to get in that gift-giving frame of mind (and heart!) and start picking out those wonderful gifts for everyone on your list.
We're not saying that PREVIEWS will have something for everyone of your list, but for those of you who have dreamers, adventurers, gamers, collectors, and folks who enjoy the many genres of fandom, then we've got you covered!
Take advantage of the available stock offered in PREVIEWS and get your nifty gifties ordered in time for this year's shopping season! Loaded with the latest and greatest in Graphic Novels, Trade Paperbacks and Hardcovers, Toys, Games and other merchandise, there's bound to be something for even the most persnickety people in your life.
Browse these highly recommend titles collected together right here, then venture forth into your local comic shop for more Great Gift Ideas. And look out for the GGI icon throughout the November issue of the PREVIEWS catalog for more of our recommendations!
Graphic Novels and Collections
Toys and Collectibles