Throwback Thursday: Howling at the Moondragon
Jul 08, 2021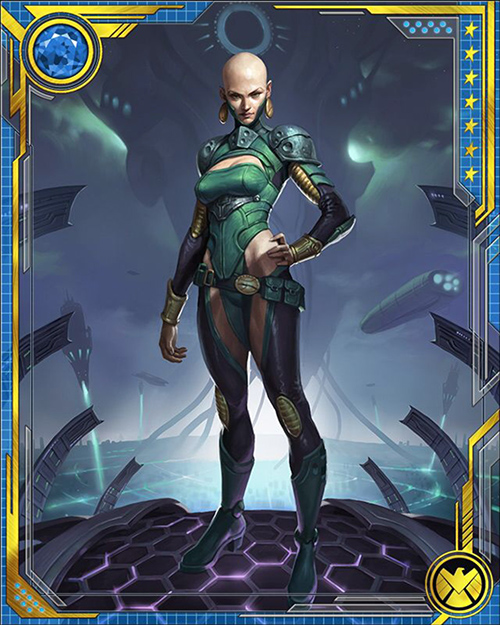 Heather Douglas is a physically and mentally formidable Marvel character who is a powerful telepath, martial arts master, minor telekinetic, engineer, and starship pilot. She was originally introduced as Madam MacEvil in Iron Man #54 (January 1973), then became Moondragon in Daredevil #105 (November 1973).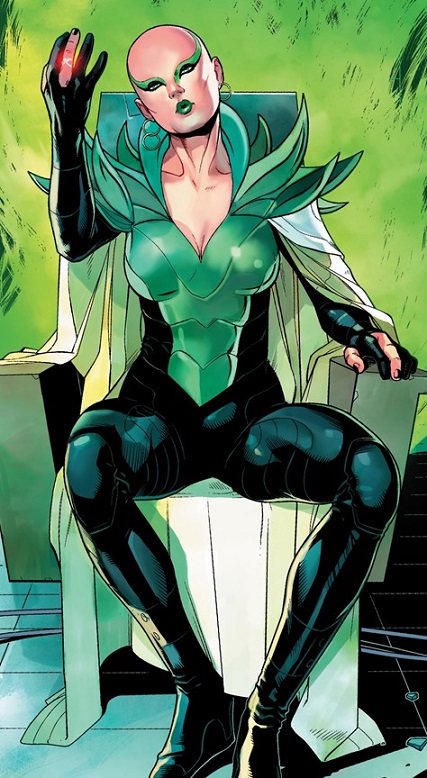 A creation of Bill Everett, Mike Friedrich, and George Tuska, Heather's story started out when she was a kid in Los Angeles. She was just a little girl when she and her parents were driving through the desert and they accidentally saw Thanos' ship land. Determined to leave no witnesses, he destroyed their car, but Heather was thrown from the vehicle and survived. Mentor, Thanos' father, found her and took her back to Titan to have her raised by the monks of Shao-Lom.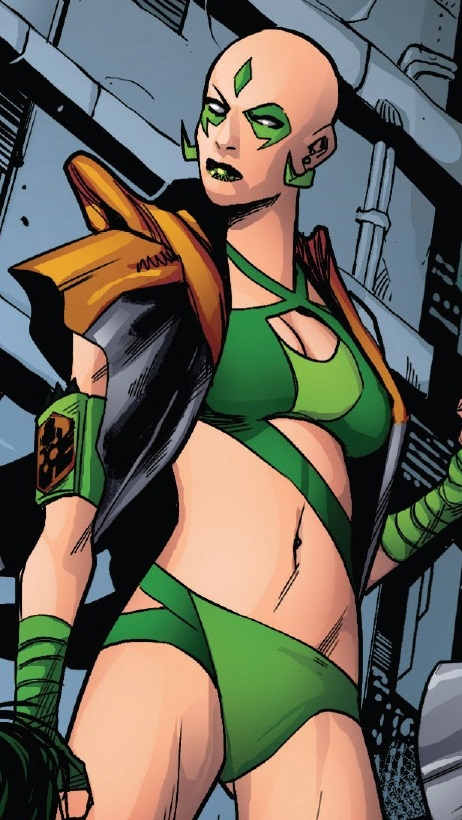 Under their tutelage, Heather became a fearsome fighter and she learned about chemistry, genetic engineering, and other scientific disciplines. They helped her unlock her psionic powers, which she developed well beyond her teachers. Using her mental abilities, she contacted a powerful being known as the Dragon of the Moon. It tried to corrupt her, but she was strong enough to fight back and pushed the dragon away. To celebrate her victory over the entity, she took the name Moondragon.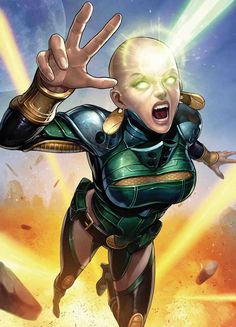 The monks disapproved of her name, leading to a confrontation. She was then approached by one of the Elders of the Universe, known as Runner, who took her out to explore the universe. Sometime after her return, Thanos attacked and destroyed the Shao-Lom monks and the monastery. Moondragon escaped him once again, took a spaceship, and she fled to Earth.
Keep an eye on PREVIEWSworld.com's Twitter, Facebook, YouTube, or Instagram for more character profiles! And if you're interested in more of Moondragon, keep an eye out for the following titles at your local comic shop.
MARVEL COMICS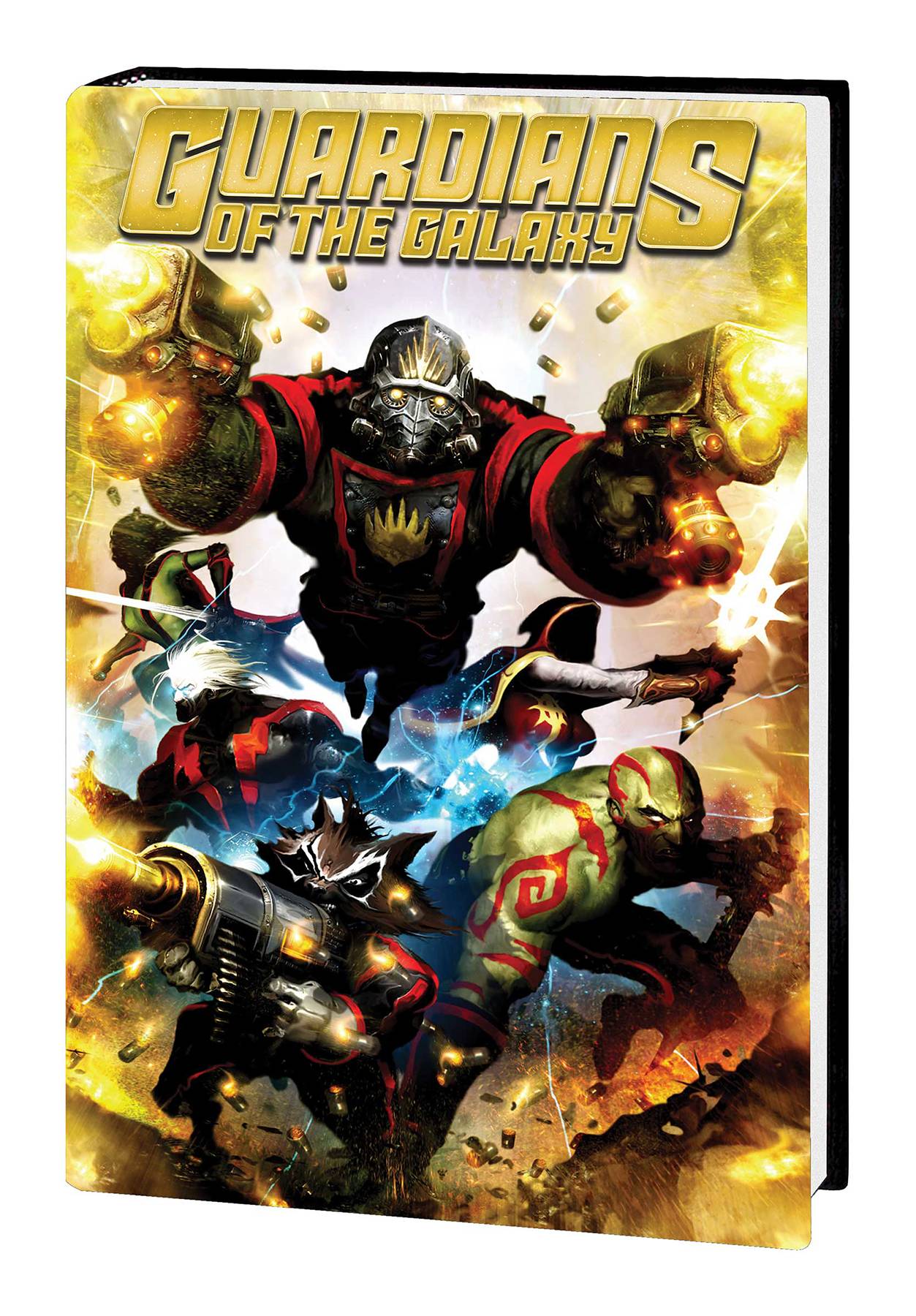 (W) Dan Abnett, Andy Lanning (A) Paul Pelletier, More (CA) Clint Langley
Continuing the series of graphic novels handpicked by Marvel Editorial to showcase pivotal story lines written and drawn by some of Marvel's most acclaimed creators! Out of the ashes of ANNIHILATION: CONQUEST, Marvel's sci-fi heroes unite to protect the cosmos! Back-to-back cataclysmic conflicts have weakened the boundaries of our reality. Dark gods and monsters are seeping through the cracks. In the face of terror, who stands to defend a desperate universe? Star-Lord and his squad of butt kickers - the modern-day Guardians of the Galaxy! Gamora, Drax, Rocket Raccoon, Groot and Mantis - plus Quasar and Adam Warlock - are a dysfunctional team with a big future...unless the Universal Church of Truth has its way! But why are the 31st-century Guardians of tomorrow - Major Victory and Starhawk - here too? Bug, Moondragon and Cosmo the space dog join the fun even as a fresh war looms - in an entertaining and action-packed story that revitalized the Guardians for a new era! Collecting GUARDIANS OF THE GALAXY (2008) #1-12.
Rated T+
In Shops: Aug 19, 2020
SRP: $24.99
MARVEL PREVIEWS Page #112
MARVEL COMICS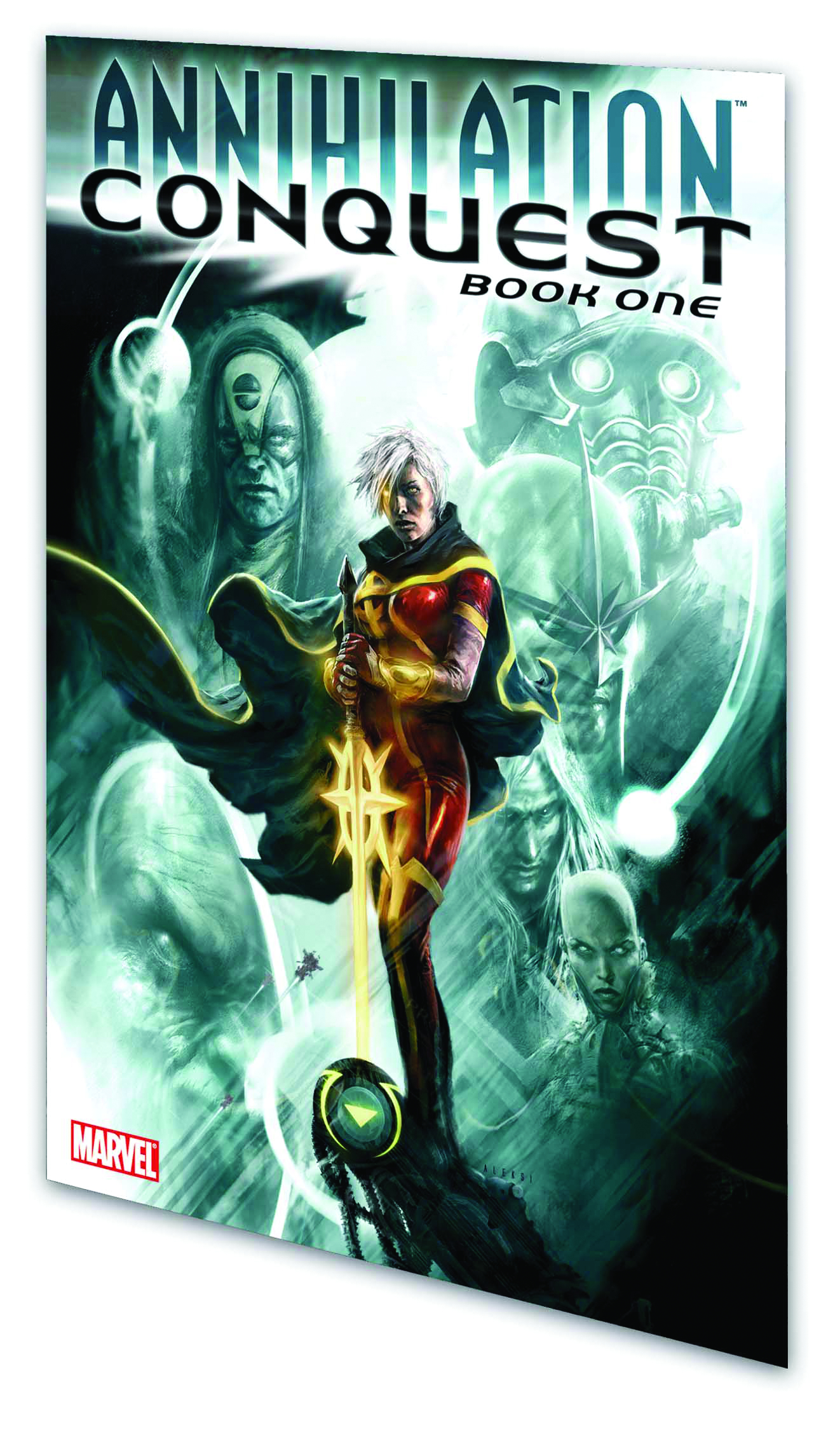 (W) Various (A) Various (CA) Aleksi Briclot
Written by ANDY LANNING, DAN ABNETT, KEITH GIFFEN & CHRISTOS N. GAGE
Penciled by MIKE PERKINS, TIMOTHY GREEN II & MIKE LILLY
Cover by ALEKSI BRICLOT
"Mystery, action and adventure on a galactic scale!" - Wizard magazine
When your land is occupied, you have two choices: assimilation...or resistance! The first salvo in the exciting sequel to Annihilation, this deluxe hardcover showcases many of Marvel's most fondly remembered cosmic characters, updating them for a new generation of sci-fi starved readers! Still recovering from the Annihilus War, the Kree homeworld of Hala is the centerpoint for a shocking sneak attack and instantaneous invasion that can only be overthrown by a small band of rag-tag warriors. Star-Lord, one of the'70s coolest cult heroes, returns in an adventure that balances equal doses of heavy action and hilarious humor, as he must lead his own version of the Dirty Dozen into battle behind enemy lines with a lineup that includes Mantis, Bug, Groot and Rocket Raccoon! Meanwhile, the new Quasar, the overwhelmed but determined daughter of the original Captain Marvel, seeks a mysterious "savior" - whose identity will have Marvel fans standing up and cheering through the turn of the last page! ANNIHILATION: CONQUEST BOOK 1 HC gathers the first chapters of the sci-fi war spectacle that Aint It Cool News says is "a worthy sequel and every bit the equal to the impressively cohesive and thoroughly entertaining crossover event from last year!"
Collecting ANNIHILATION: CONQUEST PROLOGUE, ANNIHILATION:
CONQUEST - QUASAR #1-4, ANNIHILATION: CONQUEST - STAR-LORD #1-4 and ANNIHILATION SAGA.
272 PGS./Rated T+ ...$24.99

In Shops: Oct 15, 2008
SRP: $24.99
MARVEL PREVIEWS Page #107
This article originally appeared in Gemstone Publishing's e-newsletter Scoop.