Doctor Octopus Returns and the Sinister War Begins in an All-New Epic
Apr 21, 2021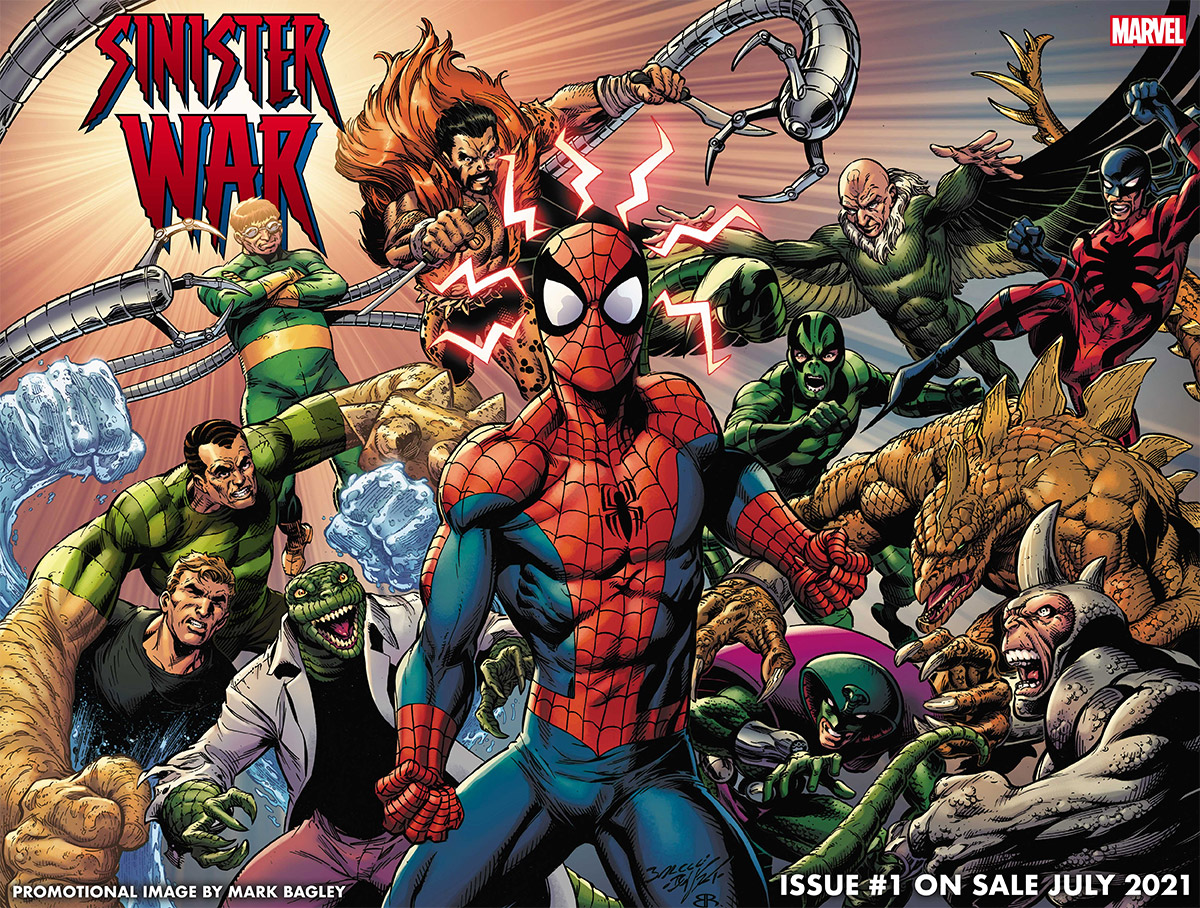 This July, an all-out war between two of Spider-Man's greatest villains and their own Sinister Sextets erupts in SINISTER WAR! Exploding out of Nick Spencer's pulse-pounding run on Amazing Spider-Man, this all-new series pits Doctor Octopus's Sinister Six against Vulture's Savage Six in a war that puts all of New York City in the crossfire. These deadly groups of foes are out for blood: Spider-Man's and each other's! With art by Mark Bagley, SINISTER WAR will be the latest epic in Spencer's transformative work on the Spider-Man mythos, packed with even more surprising developments including the grand return of Doctor Octopus!
"Nick Spencer always goes big," says Editor Nick Lowe, "and this is his biggest story yet through this series and the concurrent issues of Amazing Spider-Man, so clear some room on your 'Best Comics Ever' shelf."
Don't miss this epic Spider-Man story guaranteed to shock readers everywhere when SINISTER WAR #1 hits stands on July 14th!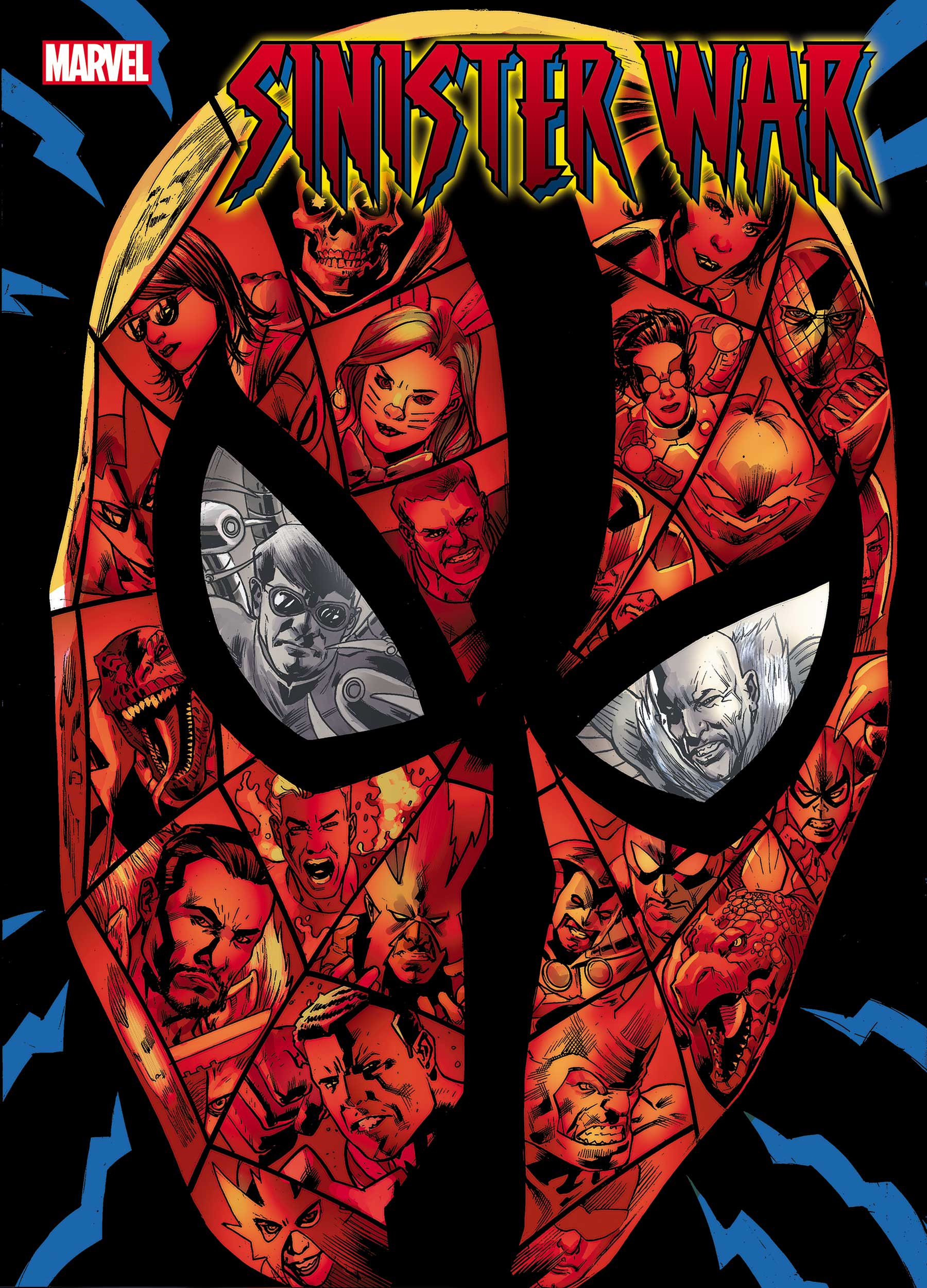 SINISTER WAR #1 (OF 4)
Written by NICK SPENCER
Art by MARK BAGLEY
Cover by BRIAN HITCH
Wraparound Variant Cover by MARK BAGLEY
DOCTOR OCTOPUS IS BACK! AND THE SINISTER WAR HAS BEGUN!
Ock's got a new Sinister Six and if you think he's thought big in the past, think again. What Ock DOESN'T know is that the VULTURE has a sextet of his own: THE SAVAGE SIX! It's an all-out WAR between two of the greatest villains in the Marvel Universe, and the only person they hate more than each other is SPIDER-MAN! Spidey's in deep trouble with the toughest battle that he's ever faced. Nick Spencer and Mark Bagley team up for this epic Spider-Man story guaranteed to shock readers everywhere!
On Sale 7/14!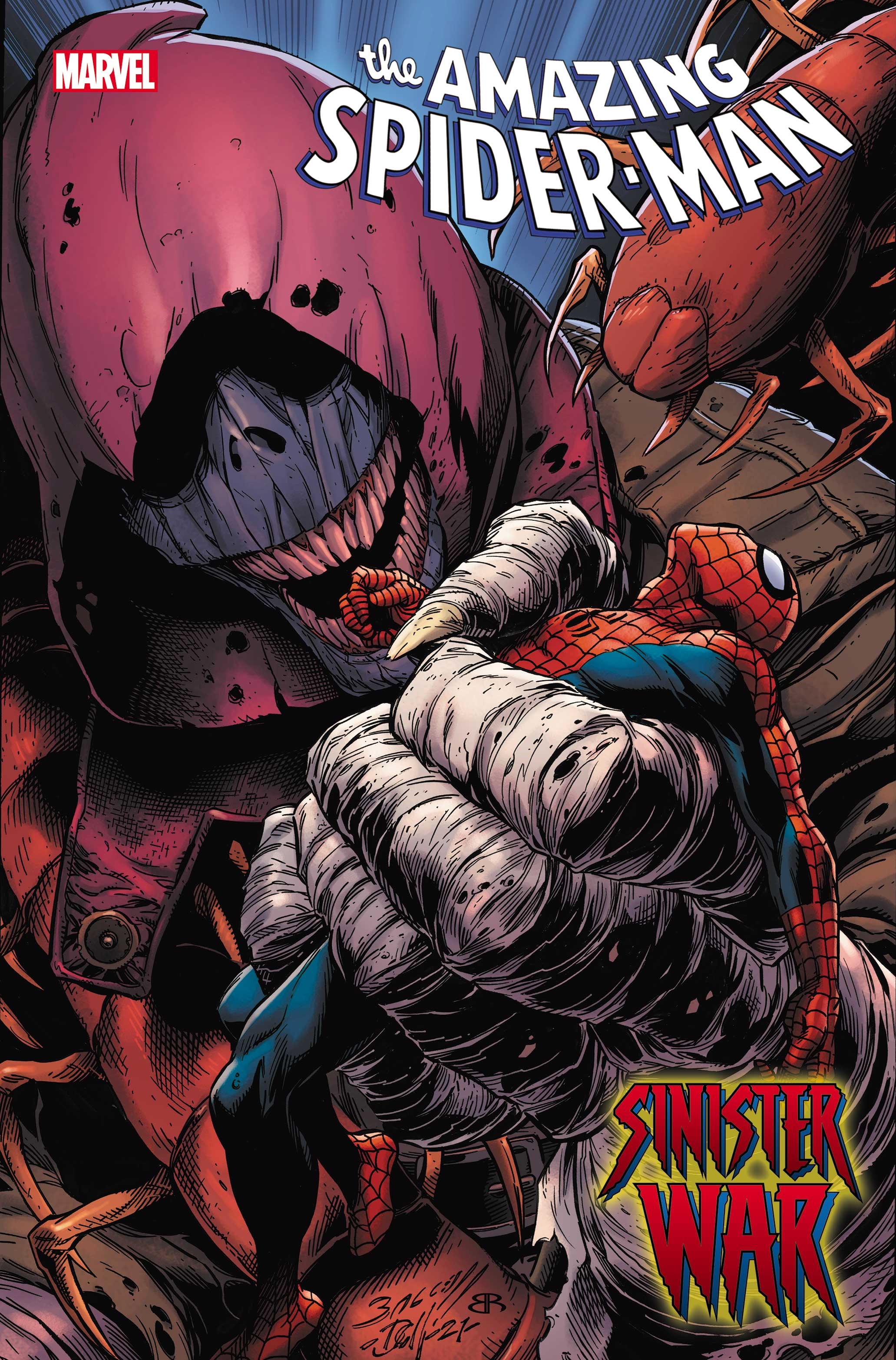 AMAZING SPIDER-MAN #71
Written by NICK SPENCER
Art by FEDERICO VICENTINI
Cover by MARK BAGLEY
SINISTER WAR CONTINUES!
Two of the most deadly villain teams are fighting both Spidey and each other, but what is Kindred's role in all this?
On Sale 7/21!
If you're excited for Sinister War you might also like these titles:
MARVEL COMICS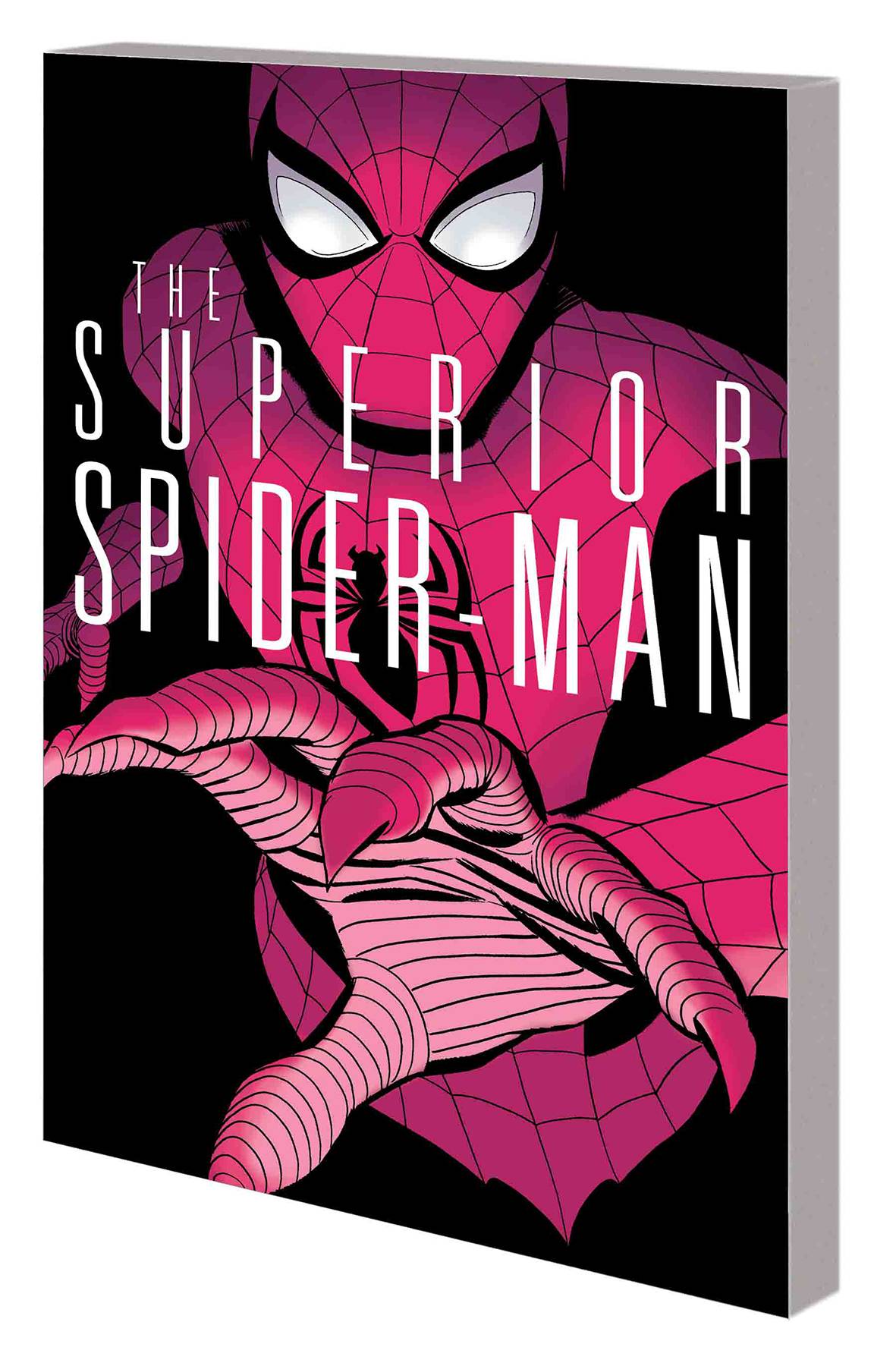 (W) Dan Slott, Christos Gage (A) Richard Elson, Humberto Ramos, Ryan Stegman, Giuseppe Camuncoli (CA) Marcos Martin
Doctor Octopus claims the ultimate victory over Spider-Man! After years of defeats at the wall-crawler's hands, Otto Octavius achieves the unthinkable - putting his mind in the body of Peter Parker! As one Amazing era ends, a new one begins for a smarter, stronger, Superior Spider-Man! And he'll prove it, by donning an upgraded costume - and taking on the all-new Sinister Six! But things aren't so friendly in this Spidey's neighborhood - and his more ruthless approach to crimefighting is cause for concern for his "fellow" heroes. Will his violent actions mean Spider-Man is an Avenger no more? Featuring classic foes including the Vulture and the Green Goblin, and new friends such as Anna Maria Marconi, this is Spider-Man like you've never seen him before - but whatever happened to the real Peter? Collecting AMAZING SPIDER-MAN (1999) #698-700 and SUPERIOR SPIDER-MAN #1-16.
Rated T+
In Shops: Apr 25, 2018
SRP: $39.99
MARVEL PREVIEWS Page #102
MARVEL COMICS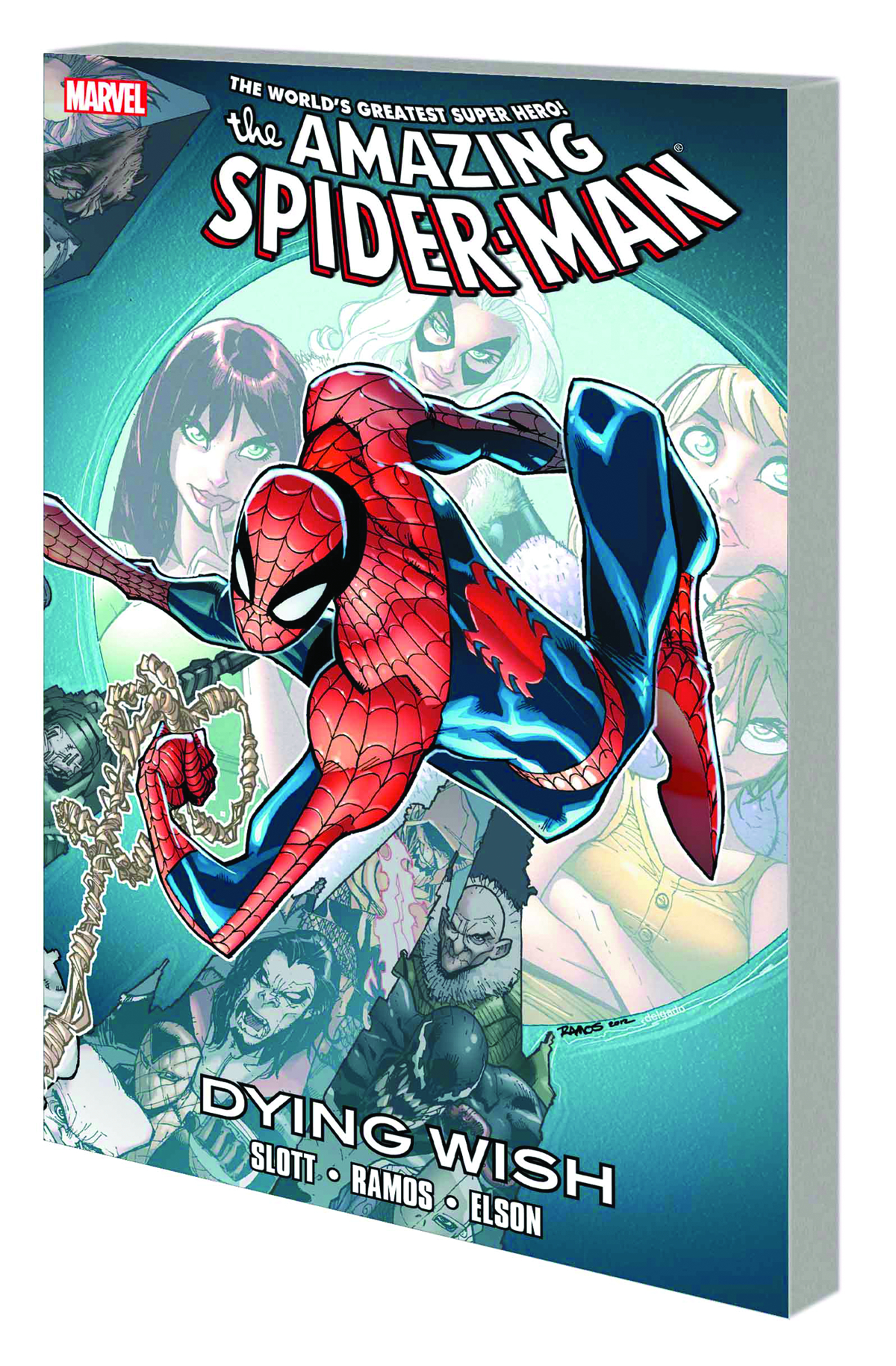 (W) Dan Slott (A) Richard Elson (A/CA) Humberto Ramos
A dying wish for revenge! Dr. Octopus was given a year to live, his body and brain in terminal decline after a lifetime of brutal battles with his arch-foe Spider-Man. So the brilliant madman used that time as you might expect. First, he mobilized an army of Octobots to take over Manhattan. Then, he assembled six sinister super villains to abduct Norman Osborn's child. Finally, he pursued Spider-Man to the ends of the Earth while threatening to burn the planet to a cinder. And each time, his ambitious plans ended in failure. Or did they? Were his defeats further proof of his madness - or his genius? With Dr. Octopus just hours from death, Spider-Man is about to learn the answer, as one of his oldest enemies turns the tables on him with a dying wish that spells doom for Peter Parker and everyone he loves! Collecting AMAZING SPIDER-MAN #698-700.
In Shops: Aug 21, 2013
SRP: $19.99
MARVEL PREVIEWS Page #88
MARVEL COMICS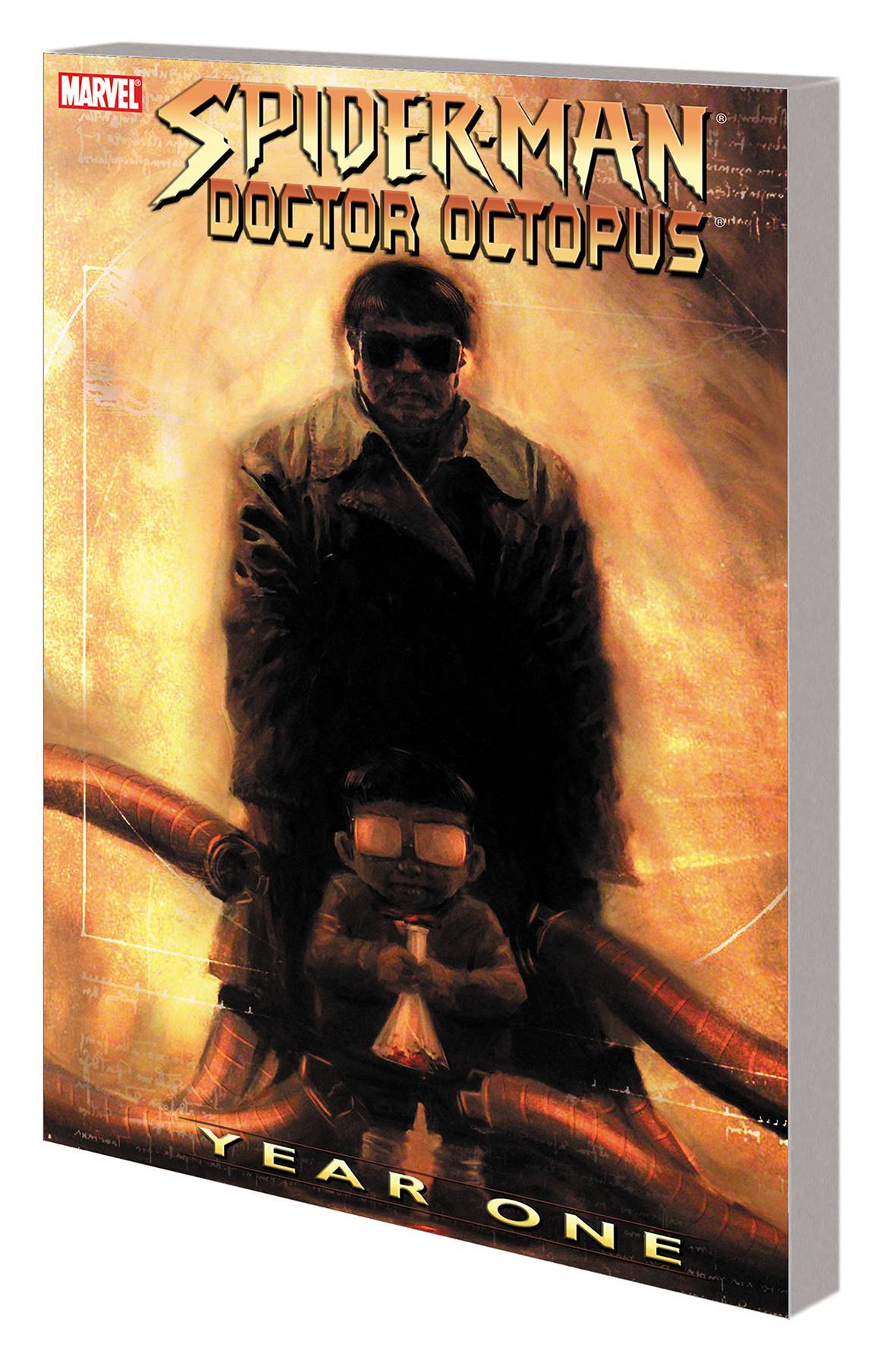 (W) Zeb Wells (A/CA) Kaare Andrews
Every kid thinks he's different. Some of them are. Once he was Otto Octavius - a brilliant but introverted young scientist who built a set of highly advanced robotic arms to help him further the field of atomic research. But a freak laboratory accident grafted the mechanical tentacles to his body and altered Octavius' mind: Abandoning his scientific dreams, he turned instead to a life of crime! Now, peer behind the curtain to witness the birth of a mad genius! Featuring Doctor Octopus' first encounters with both Peter Parker and Spider-Man, the first appearance of Doc Ock's arms, and the true inspiration that led him to build his remarkable appendages - which may have come from a certain web-slinging wall-crawler! It's the beginning of an amazing, superior rivalry for the ages! Collecting SPIDER-MAN/DOCTOR OCTOPUS: YEAR ONE #1-5.
Rated T+
In Shops: Jan 30, 2019
SRP: $15.99
MARVEL PREVIEWS Page #138