Toy Talk: Hero Collector's Chris Thompson
Oct 24, 2020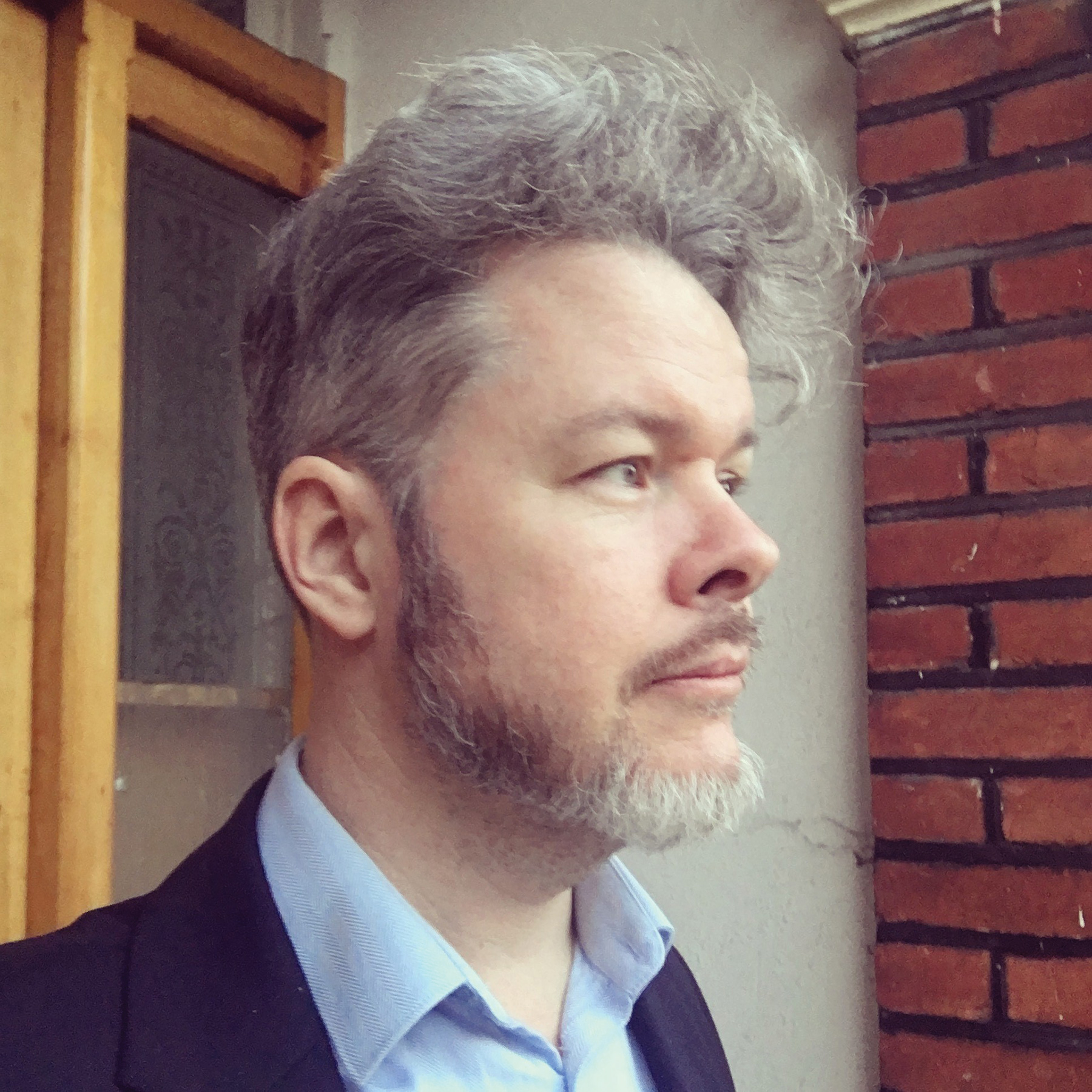 Toys, Statues and other collectibles don't just magically appear on store shelves. A lot of work goes into the concept, design, sculpting and final production of these items, and many of the people who work behind-the-scenes with companies like Diamond Select, Gentle Giant, and others, remain mostly unknown to their appreciative audience: the final consumer.

With Toy Talk, we hope to introduce you to the artisans behind some of your favorite collectibles, and to let them enjoy their well-deserved moment in the spotlight!
This month, we talk with Hero Collector Brand Manager, Chris Thompson about how he got into the toys and collectibles industry, upcoming collectibles coming from Hero Collector, and more! See what he had to say below.
**********
PREVIEWSworld: Introduce yourself, what's your role at Hero Collector and how did you get involved in the collectibles industry?

Chris Thompson: My name is Chris Thompson and I'm a Brand Manager for Eaglemoss Hero Collector. Some retailers may remember our Marvel and DC Figurine Collections, but these days we do so much more – ranging from Star Trek and Doctor Who to Rick and Morty and WWE. As for me, I came from comics retail, and was a manager at Orbital Comics, the UK's only Eisner Award-winning comic shop. It had been my goal for us to win the award, so when it happened in 2016 I knew it was time to tackle something new.
That led me into the publishing world as Brand Manager for Titan Comics, where I had the pleasure of working on various titles and getting some of my favorite creators to work with us. After a few years of that, I was approached by a recruiter who had been tasked with finding a Brand Manager for the relatively new Hero Collector brand. Although I enjoyed my work, it was nice to be sought out, and I could tell this would be an interesting move – especially with the direction Eaglemoss was taking.
PREVIEWSworld: With Wave One of the Marvel Heavyweights line about to drop, what can MCU fans look forward to with wave two and beyond?
Chris Thompson: As mentioned earlier, a lot of retailers will recall our classic Marvel line, but these new Heavyweights represent a fresh push into the U.S. market with a line of figurines based on the Marvel Cinematic Universe. Made from cast-metal, these detailed sculpts really live up to the "Heavyweights" name with a heft you can feel in the palm of your hand. Wave 1 just hit retail with Captain America, Black Panther, Iron Man, Groot, and Spider-Man; and we're launching Wave 2 in early 2021 with Ant-Man, Captain Marvel, Star-Lord, and War Machine.
PREVIEWSworld: It was recently announced that Hero Collector will be participating in the multimedia Doctor Who event, "Time Lord Victorious." How did that partnership come to be, and what kind of products can fans look forward to from Hero Collector?
Chris Thompson: Time Lord Victorious is a project that had been discussed at the BBC for years, so I'd been involved for a long time at Titan Comics. Although it didn't happen during my time there, it made sense to continue those discussions when I moved to Hero Collector and see what we could add to the project. Obviously, we had a reputation for bringing Doctor Who to life with our Figurine Collection, so the idea of adding some new characters to that was a no-brainer.
Best of all, we could draw extra attention to the excellent work editor Neil Corry was doing on the figurines and the magazines that come with them — and we ended up with an original short story by TLV guru, James Goss, in each issue. Not only have we helped to bring the story to life, but we've become a part of the narrative as well.
PREVIEWSworld: One of Hero Collector's most popular lines of collectibles are the various scale model reproductions of iconic sci-fi ships from properties like Star Trek and Battlestar Galactica. What can ship collectors look forward to from this line in the coming months?

Chris Thompson: Outside of figurines, our sci-fi ships are easily the most popular thing we do. Our long-running Star Trek Starships Collection recently came to an end after 200 issues… but that's far from the end of our plans for the franchise! We're boldly continuing to go with the Star Trek Online Collection, as well as various other Specials and XL-sized ships. We're also continuing to produce starships based on Star Trek: Discovery – with Season 3 about to drop – and it would make sense to expect ships from the other new Star Trek series that are coming out.
Meanwhile, Battlestar Galactica powers along, as does Alien/Predator, and the newly launched collection based on The Orville. If that weren't enough, we'll be taking our first foray into the worlds of Gerry and Sylvia Anderson with the Eagle Transporter from Space: 1999 in early 2021 – and that's without counting the two fresh (and very exciting) new licenses we're about to announce shortly. I guess you could say our range is becoming quite expansive.
PREVIEWSworld: Finally, what are some of your favorite products that you've worked on during your time at Hero Collector?

Chris Thompson: Everything I've name-dropped so far has been a real pleasure for me, which is exactly why I've mentioned them. Continuing to work on Doctor Who has been a particular thrill, especially when it comes to Time Lord Victorious, but there's been so much crossover with my previous life. At Titan we were the UK distributors for Rick and Morty, and it's been nice to see them brought to life as high-quality figurines.
Originally this line was only available in the UK and Europe, but I'm pleased to announce we have the go-ahead to bring them to the U.S. market, so keep an eye out for those shortly! We're also expanding into new product lines and ranges, so this quarter sees the release of our Harry Potter Knitting Kits and Doctor Who Baking Sets — not necessarily the first thing you'd think of when it comes to Hero Collector, but in these times of increased uncertainty, there's nothing better than knitting a fresh Ravenclaw scarf for winter or baking some Time Lord cookies!
Of course, the most exciting thing is always going to be the next thing, so I can't wait to share more about what we're doing with the Bethesda Games line we announced earlier in the year… but sadly I'll have to keep that in the vault for now!
---
Available to Order Via Your Local Comic Shop: