Gems of the Month for PREVIEWS April 2014
Mar 19, 2014
Witchfinder: The Mysteries of Unland #1

Dark Horse Comics

The Witchfinder Edward Grey journeys to the town of Hallam to investigate a mysterious death. Once there, he discovers that the rumors of the monster-filled wetlands surrounding the town are all too true!

Dark Horse Comics

John Lincoln is a Dream Thief, possessed by vengeful spirits while he sleeps — a deadly instrument of revenge! Now he must defend the felon possessed by his father's ghost... and get revenge against his killer!

Infinity Man and the Forever People #1

DC Comics

Four students from New Genesis are sent to Earth to aid humanity. But once there, they uncover a darker purpose to their mission… and the only one who can avert total destruction is the entity known as the Infinity Man!

DC Comics

Geoff Johns welcomes John Romita, Jr. to DC Comics for his first-ever work for DC Entertainment, as they introduce Ulysses, the Man of Tomorrow — another powerful being with a similar origin story — into the Man of Steel's life.

Star Trek: Harlan Ellison's City on the Edge of Forever #1

IDW Publishing

For the first time ever, IDW presents this visual presentation of the much-discussed, unrevised, unadulterated version of Harlan Ellison's award-winning Star Trek teleplay script, "The City on the Edge of Forever!"

Cartoon Network: Super Secret Crisis War!

IDW Publishing

The demon Aku assembles a "League of Extraordinary Villains" from different cartoon universes to invade the worlds of the Powerpuff Girls, Ben 10, Samurai Jack, Dexter's Laboratory and Ed, Edd and Eddy, in this 'toon-tastic crossover series!
Image Comics

Robert Kirkman is joined by artists Paul Azaceta and Elizabeth Breitweiser for this new horror series delving into the realm of demonic possessions and a dark conspiracy that could spell the end of life on Earth as we know it!

Image Comics

From the team behind Young Avengers and Phonogram comes this new series in which twelve gods are incarnated as teenagers, who have only two years to do whatever they can to be adored or hated by the masses before they die again.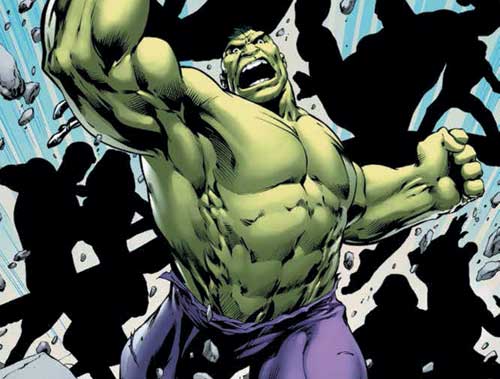 Savage Hulk #1
Marvel Comics
Superstar Alan Davis writes and draws this blockbuster new series in which the Green-skinned Goliath battles the X-Men! With special appearances by the Leader and the Abomination!
Are you following PREVIEWSWorld on Twitter yet? Follow @PREVIEWSworld