Rob Liefeld's Greatest Deadpool Story Returns
Jan 21, 2022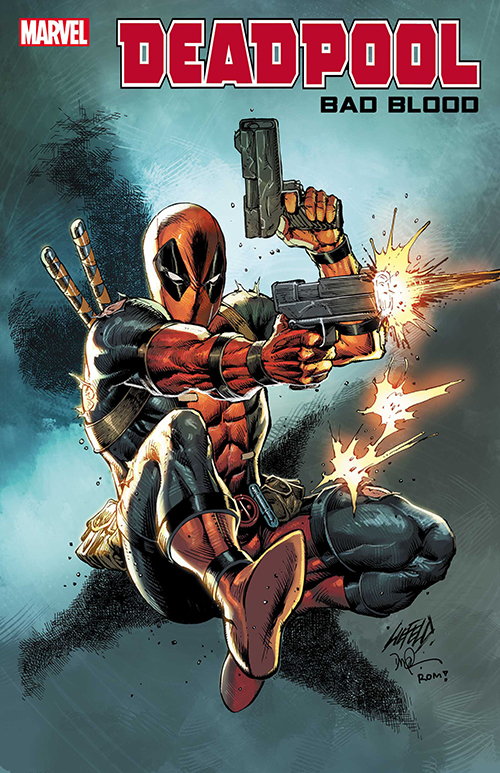 In 2017, superstar Deadpool co-creator Rob Liefeld teamed up with writers Chris Sims and Chad Bowers to tell an all-new saga starring his greatest creation in Deadpool's first-ever original graphic novel, DEADPOOL: BAD BLOOD! Now, fans can relive this smash hit in serialized comics format when it returns to comic shops this April. With appearances by his greatest partners and showdowns against his most dangerous enemies, DEADPOOL: BAD BLOOD is a definitive Deadpool epic told in his co-creator's iconic artstyle! The new printings will also come complete with brand-new cover artwork by Liefeld that showcase Deadpool in all his glory.
Wade Wilson has been shooting, stabbing and otherwise annoying people for a long time. He's made a lot of enemies. But one he just can't quite place is the brutal Thumper, who keeps showing up out of the blue to pound him into jelly. What is Deadpool's past connection to this beefy face masher? Wade has as much of a clue as you do! So he decides to call in some help from an old friend: Domino! Can he and Domino get to the bottom of things before Deadpool meets his maker again? Answers might lay in a secret mission from years ago that brought Deadpool and X-Force together.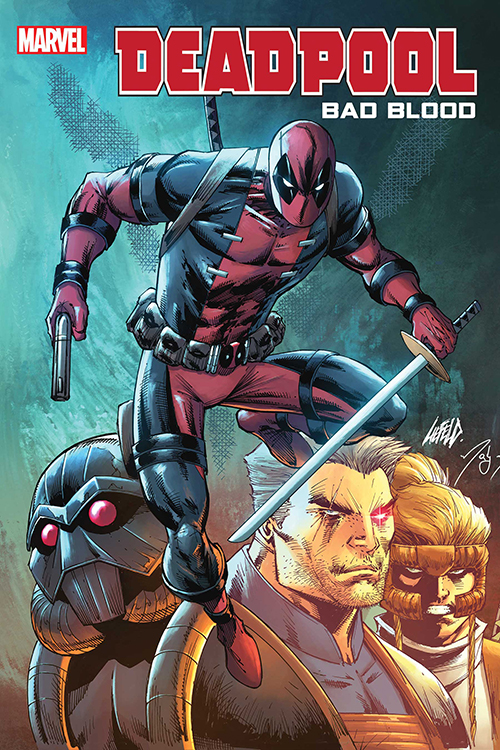 "I don't know which call was better, the one in 2017 where Marvel told me that DEADPOOL: BAD BLOOD was the #1 graphic novel for the month or the call last month when Marvel told me they wanted to break the 100 pages up into a miniseries for audiences that may have missed the first time around!" Liefeld said. "Deadpool! Cable! X-Force! Kane and the debut of Thumper! This is my favorite work, a personal work, and I'm so thrilled we are releasing it in an all-new format! Get your hands on it this April!!!"
Deadpool Bad Blood will be available to preorder inside February's PREVIEWS and PREVIEWSworld Pullbox.
Keep an eye on PREVIEWSworld.com's Twitter, Facebook, YouTube, or Instagram for more insight into your favorite comics!
MARVEL COMICS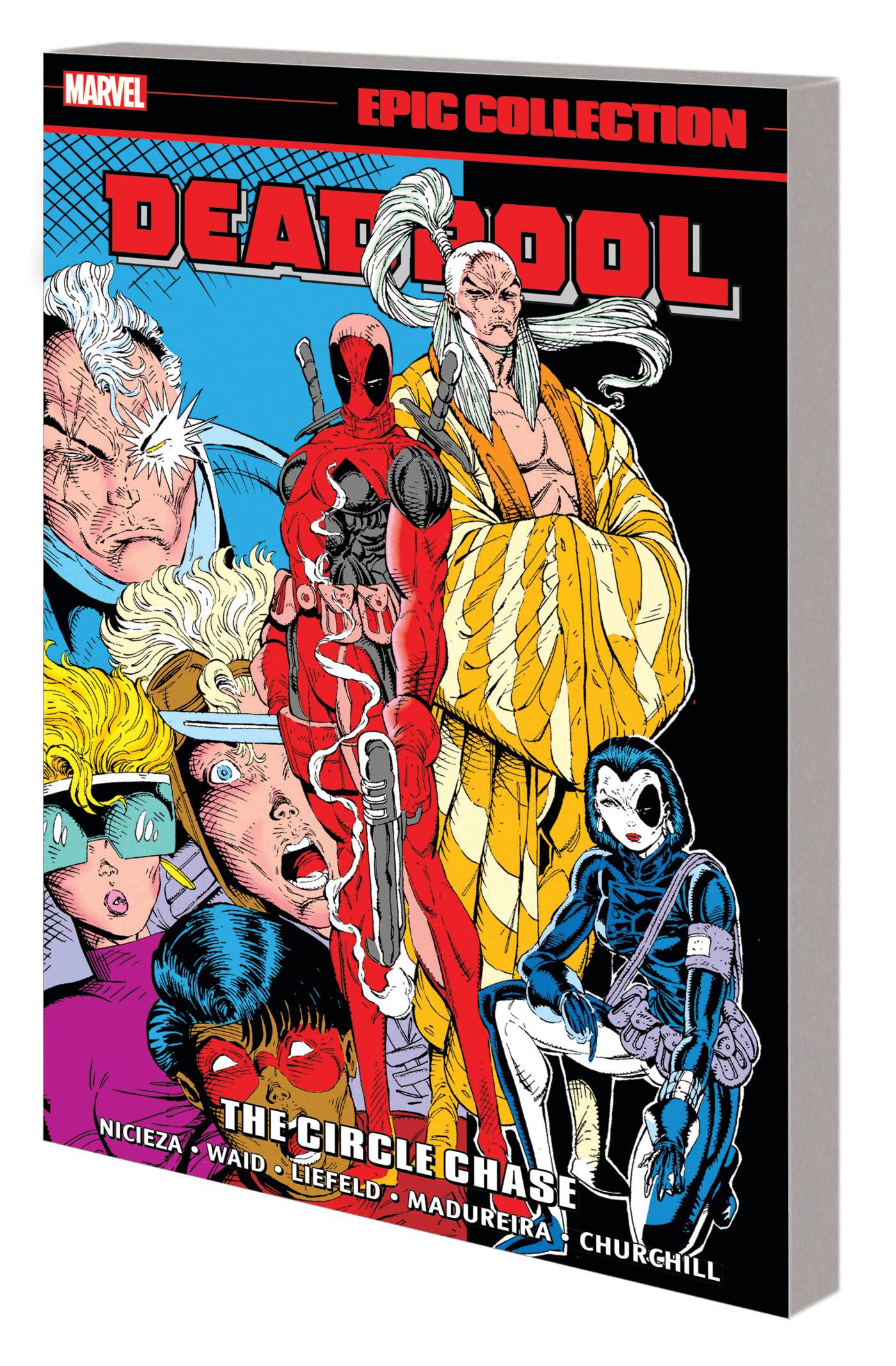 (W) Rob Liefeld, More (A) More (A/CA) Rob Liefeld
Heeeeere's Deadpool! He's the Merc with a Mouth, the Regeneratin' Degenerate, the Sassin' Assassin, now in his own Epic Collection! Debuting as a fasttalking thorn in Cable and X-Force's sides, Deadpool quickly stole the spotlight. Now, with sidekick Weasel in tow, he sets out on a quest for romance, money and mayhem - not necessarily in that order! Wade Wilson must unravel the mystery of Tolliver's Will, but when the Juggernaut crashes Deadpool's party, it's the unstoppable vs. the un-shut-up-able! Can the beguiling Siryn inject a little sanity into the proceedings? And what tragic secrets of Wade's past will be revealed? Collecting NEW MUTANTS (1983) #98; X-FORCE (1991) #2, #11 and #15; NOMAD (1992) #4; DEADPOOL: THE CIRCLE CHASE #1-4; SECRET DEFENDERS #15-17; DEADPOOL (1994) #1-4 and material from AVENGERS (1963) #366 and SILVER SABLE & THE WILD PACK #23.

Rated T

In Shops: Dec 15, 2021
SRP: $44.99
PREVIEWS Page #108
IDW PUBLISHING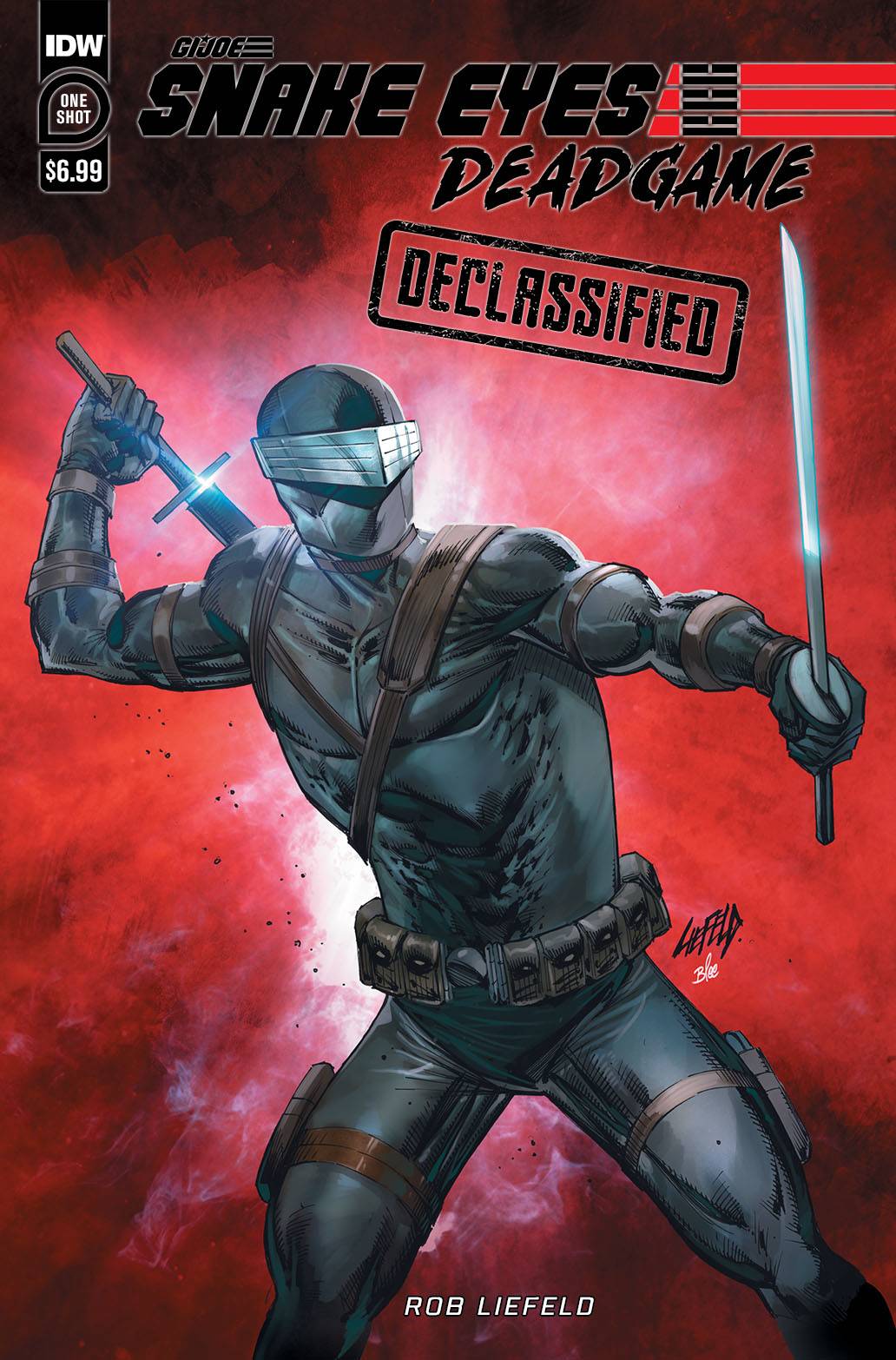 (W) Chad Bowers, Rob Liefeld (A/CA) Rob Liefeld
Peer behind the mask of G.I. Joe's superstar ninja/commando-and see what made Rob Liefeld's Snake Eyes: Deadgame into a phenomenon! Never-before-seen material from throughout the five issue limited series fill this one-of-a-kind edition-from sketches, layouts, and designs to an unbelievable look at the phenomenal inks over Liefeld's dynamic pencils from artists like Neal Adams, Ryan Ottley, Whilce Portacio, Ed Piskor, Tom Scioli, Marat Mychaels, Jerry Ordway, Dan Fraga, Kevin Eastman-and more!
In Shops: Dec 01, 2021
SRP: $6.99
PREVIEWS Page #131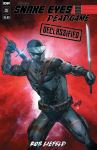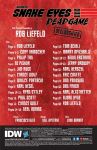 Click to View

IDW PUBLISHING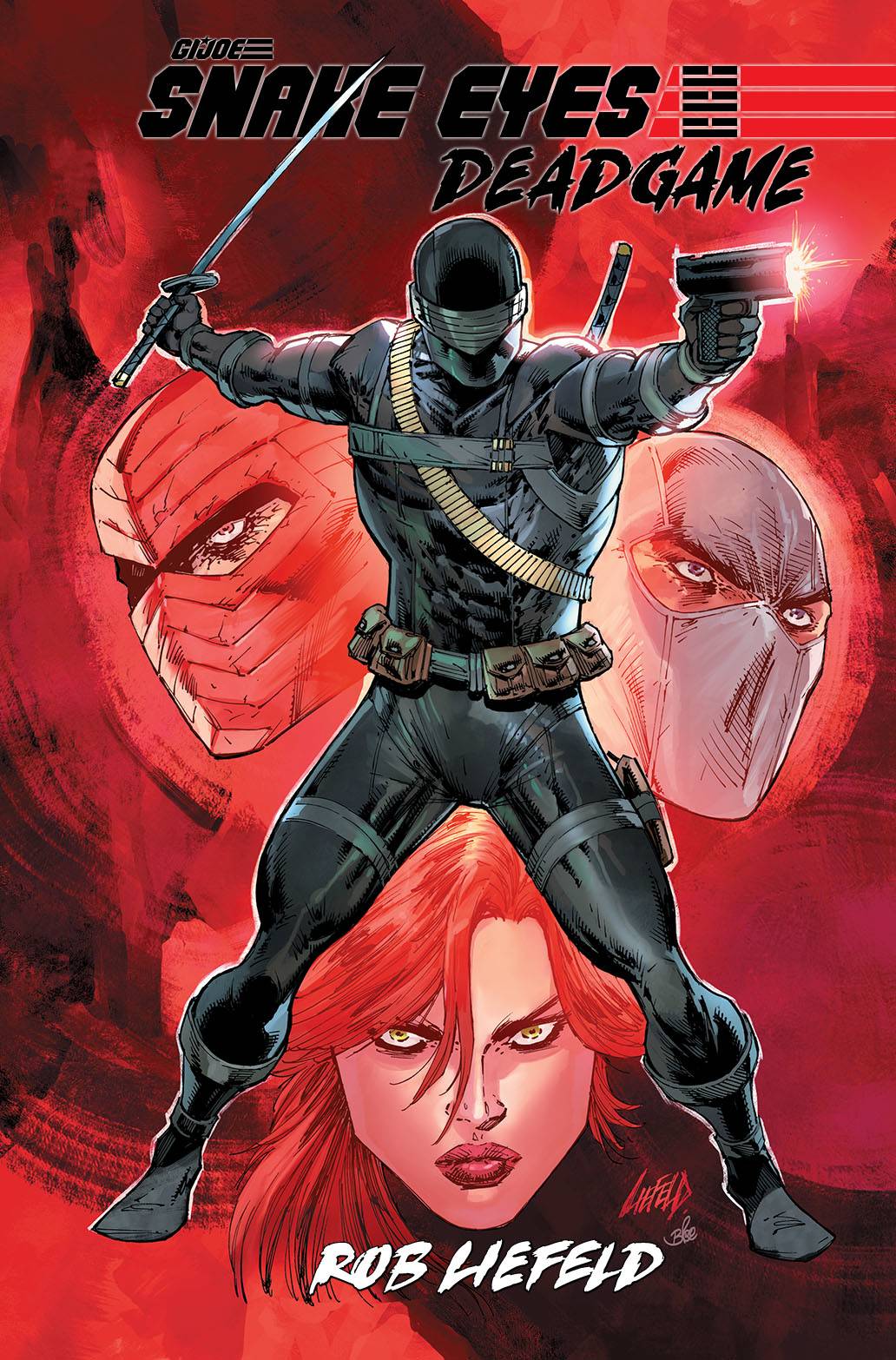 (W) Rob Liefeld, Chad Bowers (A/CA) Rob Liefeld
One of comics' most popular creators takes on one of G.I. Joe's most popular characters! Comics legend Rob Liefeld (Deadpool) tackles the ultimate American hero!

Snake Eyes has long been the most mysterious member of the G.I. Joe team, but now he'll finally be forced to play his hand! How long can he keep his past classified... and what deadly secrets will come back to haunt him? The Joes' silent ninja finds himself in a race against time... and against Storm Shadow. There will be only one winner, but there's no limit on those who fall to-the Deadgame! Will Snake Eyes get a lucky roll? Or has his luck finally run out?

Deadpool and X-Force creator Rob Liefeld brings his signature action-packed style to the world of G.I. Joe in one of the most riveting Snake Eyes' stories ever!
In Shops: Dec 22, 2021
SRP: $19.99
PREVIEWS Page #116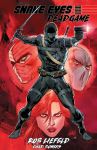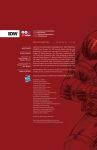 Click to View