Get Graphic: Atilio Rojo's Generous Look Into 'St. Mercy'
Sep 28, 2022
Art by Atilio Rojo
Interview by Troy-Jeffrey Allen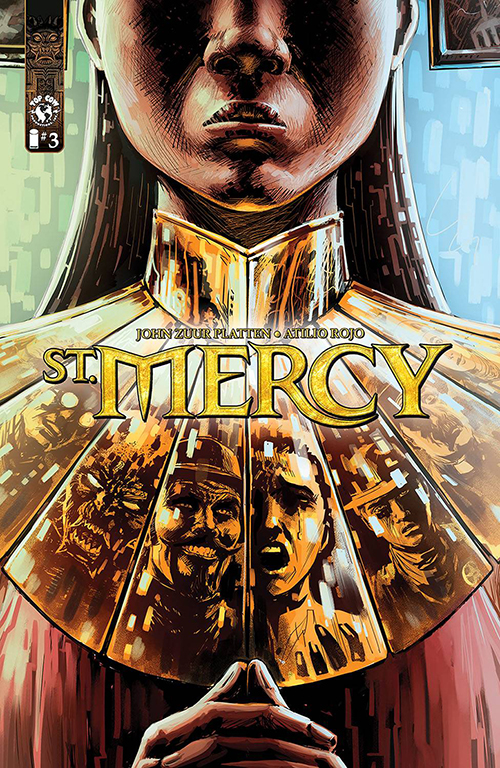 Retribution, vengeance, destiny, sacrifice...and a cache of cursed gold. This is the story of St. Mercy (JUN210074) from Top Cow and Image Comics!
Debuting this past August, St. Mercy explores Incan culture amid American aggression. When cursed Incan gold is stolen by a band of thieves, it's up to Mercedes Oro -- the surviving descendant of Incans -- to hunt down this treasure before its absence raises the ire of some very pissed-off Gods!
Part-supernatural drama and part-gunslinging adventure, St. Mercy is the perfect title to pick up during Hispanic Heritage Month. PREVIEWSworld hung out with artist Atilio Rojo and asked him to show us his process and tell us more about his monthly comic with writer John Zuur Platten.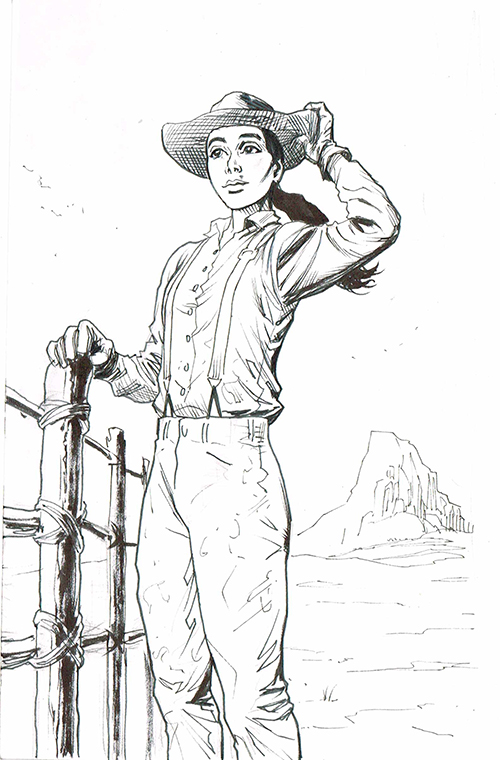 "[St. Mercy is] a story about destiny and partly about revenge, but mostly I think it's about committing to something."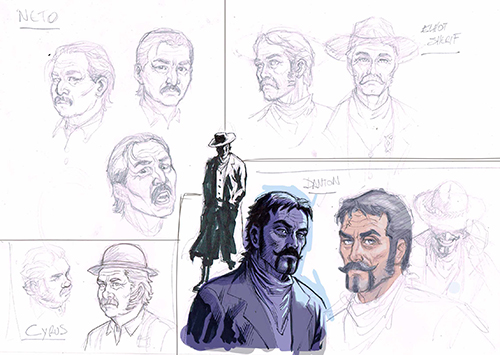 "I'm working on the last chapter and I'm having a great time, lots of action and intense emotional moments. All things I love to work on."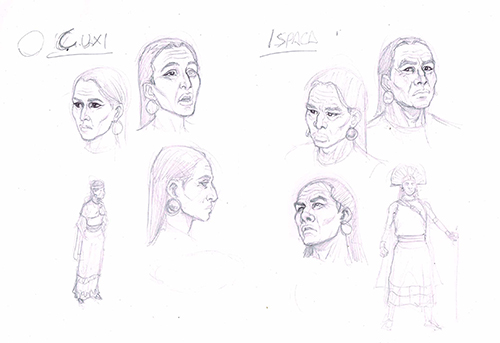 "I've been working with Top Cow for years, and I think I've done pretty well. I know [I have] a predilection for drawing beauty and horror, [so] I think I was the best fit for the project. Basically, Matt Hawkins offered me the job, he sent me a plot and after reading it I said, it's a perfect project for me! Besides the fact that it's fun to draw, it allowed me to take my work to another aesthetic, which I can't always show. I'm very happy with it."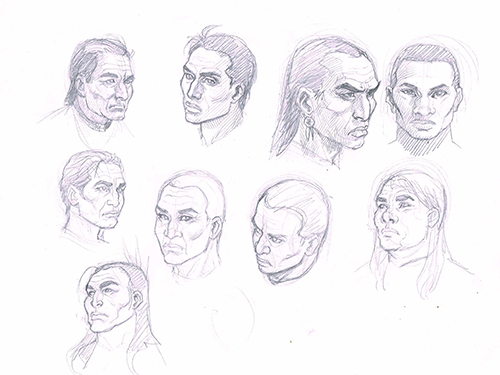 "[I became a comic book fan] as a kid in Argentina. Lupin was my oldest and most significant memory - trying to make my own comic of that character when I was about 10-years-old. Lupin was a rascal with a biplane. He was just living adventures."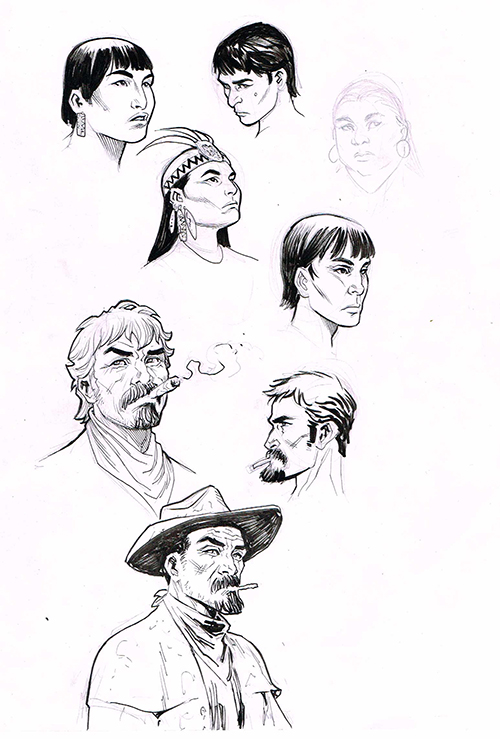 "When I was about 16 or 17-years-old, I knew I wanted to make comics. I had a lot of influence from Argentinian and European authors. People like Eduardo Risso, Horacio Altuna, and Milo Manara. Especially Alberto Breccia, whose influences I apply in St. Mercy. Then I discovered Marc Silvestri's Cyber Force at Image Comics. There are many more people I admire that have influenced me in one way or another."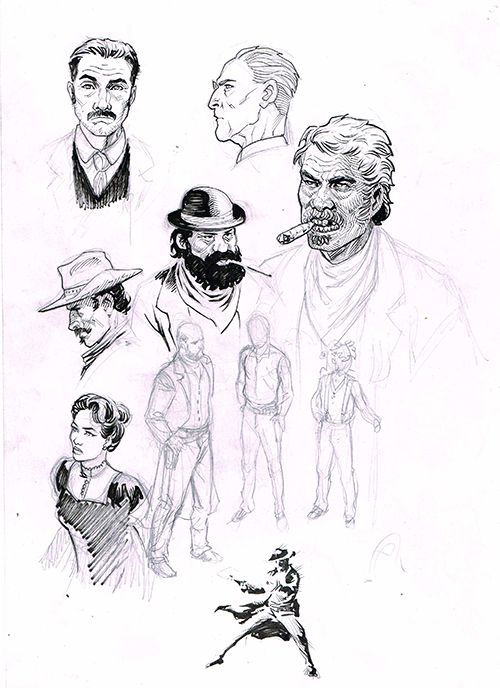 "My first comics job was in 1994 or 1995, in one of those Argentinian magazines that I used to read as a kid. Unfortunately, I had to leave Argentina because there were no new job opportunities then. The Internet was unknown to us. In 2001, I came to Spain and shortly after arriving I started working in Kiss Comics magazine and other erotic comics. I started just doing pencil, inks, and ended up writing and doing color as well. I still do some erotic stuff. More for the love of certain characters. All those works are still selling in some countries, but when that magazine closed in 2012, I went from drawing ladies to drawing robots for IDW with Transformers, then G.I. Joe and...more Transformers!"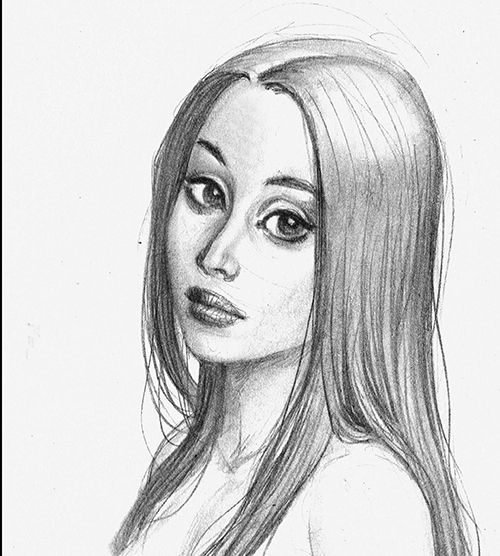 "The last five or six years I've been with Top Cow. I started with IX Generation, which I returned to do all the art for. It brought me a lot of joy because I love to do the colors. I use colors in specific ways that would be complicated to achieve with another colorist. Sometimes I paint the backgrounds directly in color, without previous pencils or anything. Since then, I've worked on Eden's Fall, Samaritan, Cyberf Force -- which was an honor and a joy for me -- and now St. Mercy!"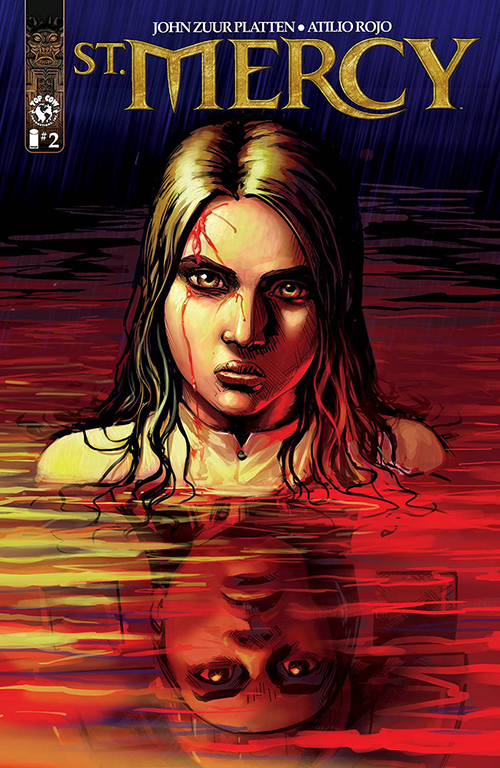 "I'm very curious about everything, but for three years I've been doing art off a digital, graphic tablet and that's it! But my first work for Top Cow was with black and white on grey cardboard -- to give lights and shadows -- something a bit weird! I still do a lot of things with pencil, though. I love pencil work! It's still my favorite toy in the world!" - Atilio Rojo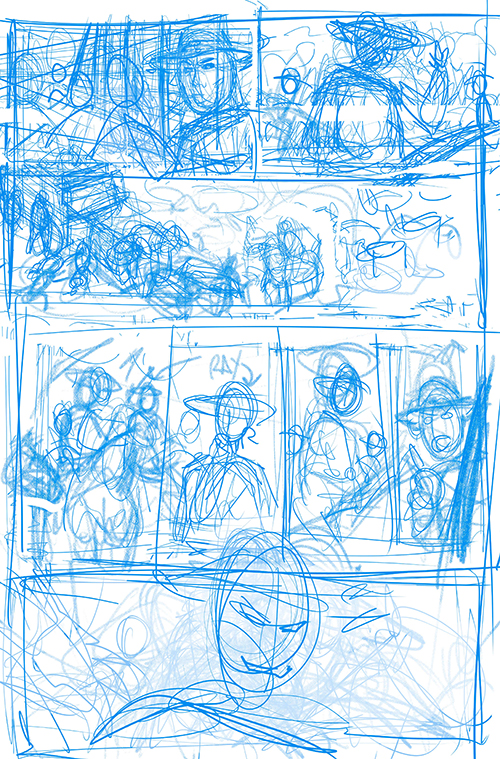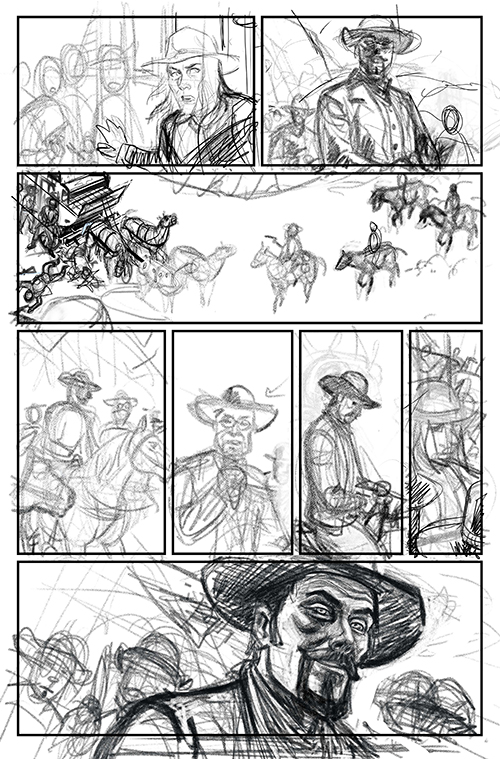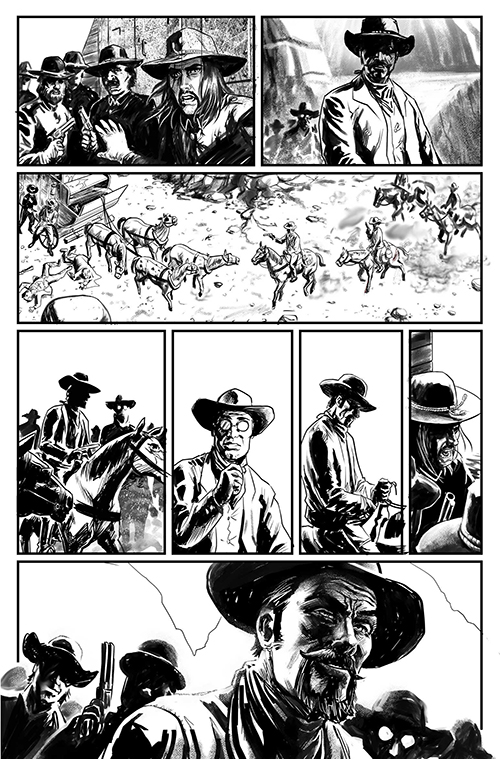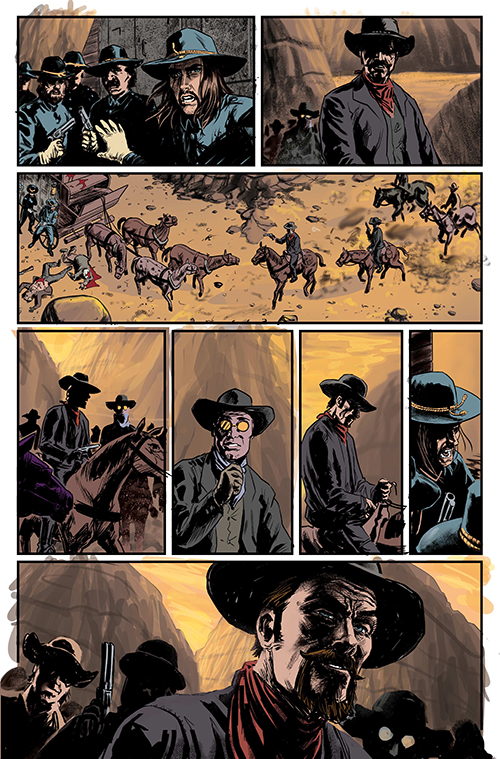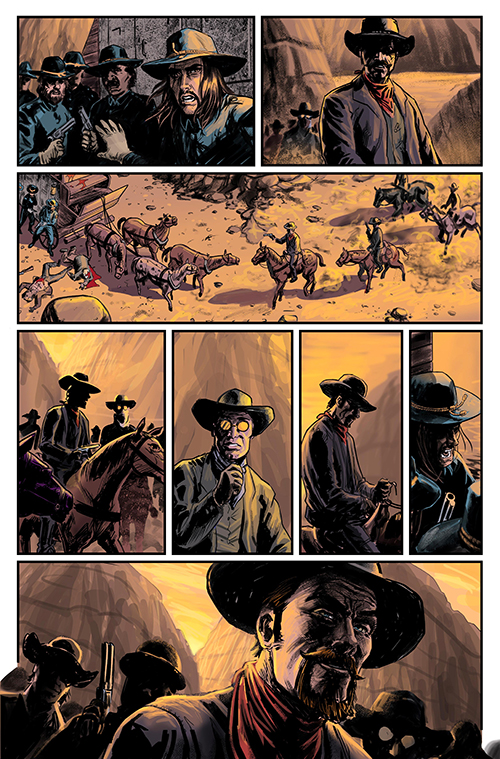 St. Mercy is in comic shops now. It's released monthly by Image Comics and Top Cow Productions.
If you've enjoyed this quick trip through the works of Atilio Rojo's career, give him a follow on Instagram, Facebook, and his Patreon. More art below!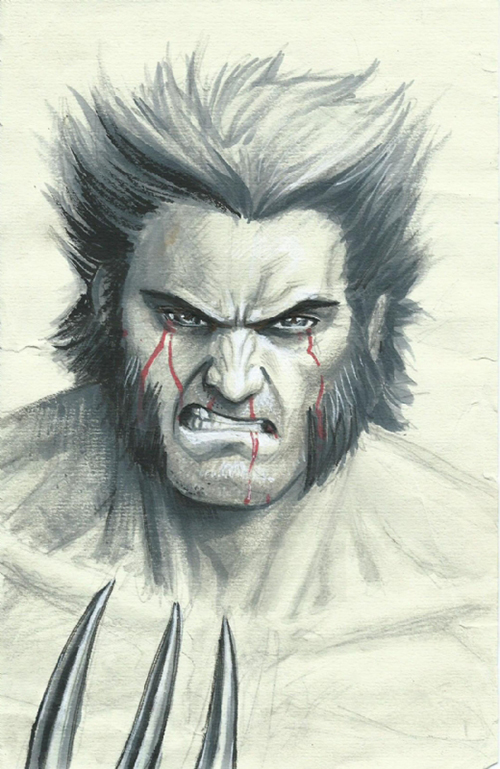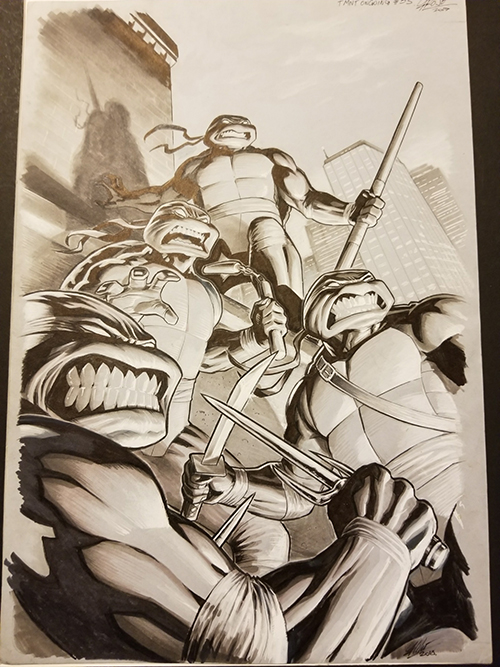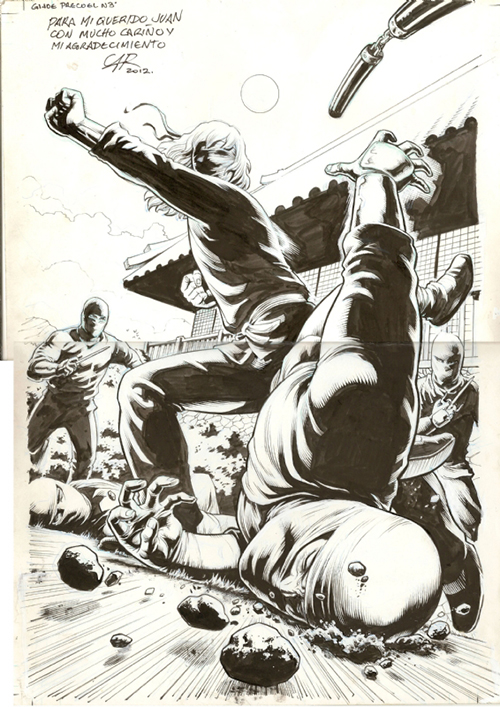 Keep an eye on PREVIEWSworld.com's Twitter, Facebook, YouTube, or Instagram for more artist spotlights!
If you want to find more from YouNeek Studios then be sure to check out these titles at your local comic shop...
Troy-Jeffrey Allen is the producer and co-host of PREVIEWSworld Weekly. He is also the Consumer Marketing Manager for Geppi Family Enterprises. Troy's comics work includes MF DOOM: All Caps, Public Enemy's Apocalpyse '91, the Glyph Award-nominated Fight of the Century, the Harvey Award-nominated District Comics, and the Ringo Award-nominated Magic Bullet.