Throwback Thursday: The Immortal Weapon a.k.a. The Bride of Nine Spiders!
Sep 16, 2021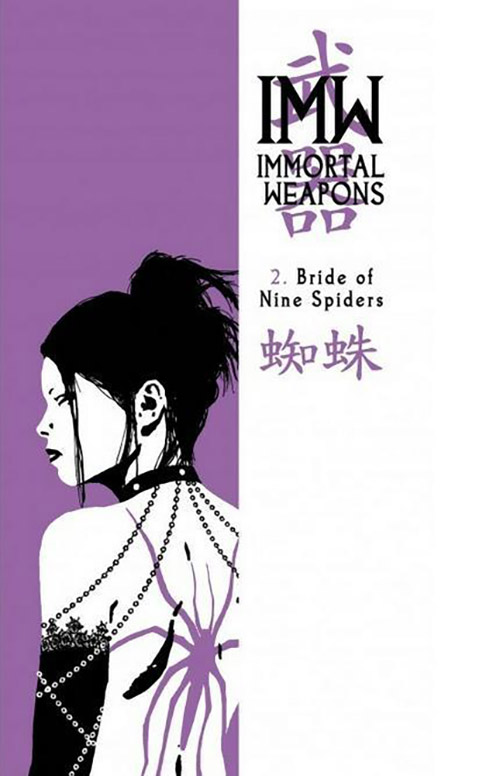 The Bride of Nine Spiders is a mercurial Marvel character with little patience for those who cross her. She is tasked with protecting Nepal's Kingdom of Spiders, and like the other Immortal Weapons, she is skilled at chi manipulation by harnessing her spiritual energy.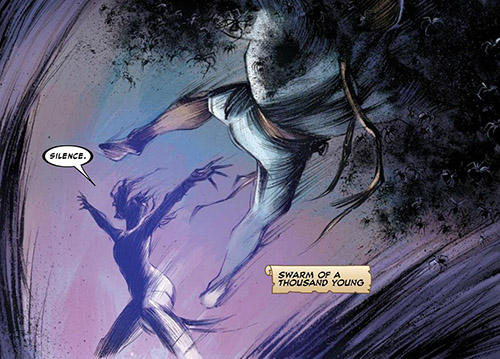 She is a very resourceful figure who can control spiders telepathically and release swarms of venomous spiders from her chest or mouth to subdue her enemies. The Bride of Nine Spiders can control her own nervous system, giving her an advantage during fights since she can essentially turn off her pain receptors, slow the rate at which she bleeds, and resist poison. Additionally, she can sense threats, communicate with others through dreams, use chi to heal wounds, and protect herself from energy attacks. On top of all that, she is a martial arts master and knows how to use many types of weapons.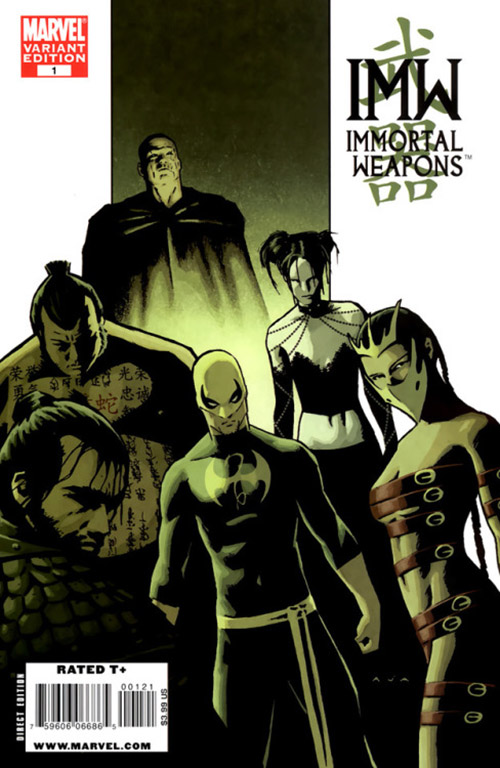 Ed Brubaker, Matt Fraction, and David Aja created the Bride of Nine Spiders and introduced her in Immortal Iron Fist #8 (October 2007). Desmond Guille found the Singing Spider and used it to summon and then imprison her. A group of thieves who were also seeking the Singing Spider unintentionally freed her. She took revenge on Desmond, showed mercy to the thieves, and kept the Singing Spider for herself.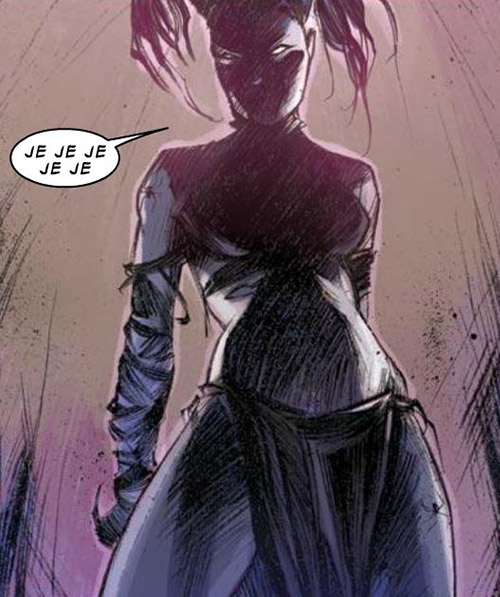 In another story, the Murderous Lion held a tournament to determine who should be her mate because her beauty attracted many potential partners. Bride of Nine Spiders was insulted by his actions and made it clear that she thought becoming someone's mate because he won a tournament was ridiculous. She responded by challenging Murderous Lion to a fight and though he was a skilled combatant she killed him in the battle.
Her most recent appearance was in Iron Fist: Heart of the Dragon when ancient dragons that power the Heavenly Cities were being killed.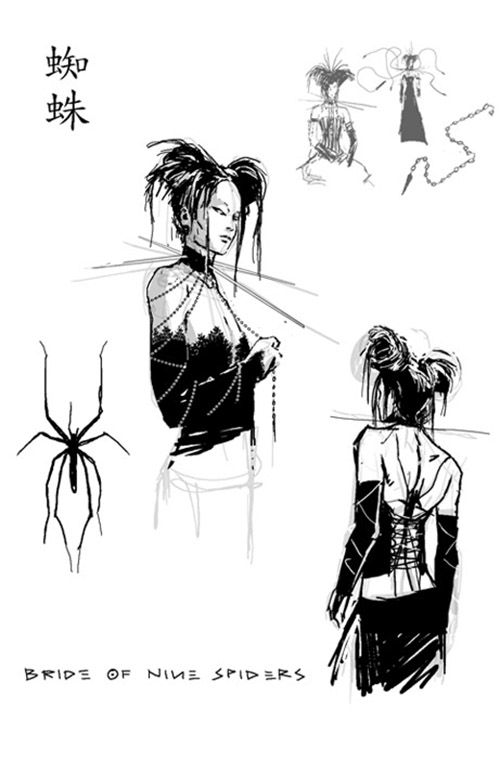 Keep an eye on PREVIEWSworld.com's Twitter, Facebook, YouTube, or Instagram for more character profiles! And if you're interested in more from Rogue, head to your local comic shop and check out the following.
MARVEL COMICS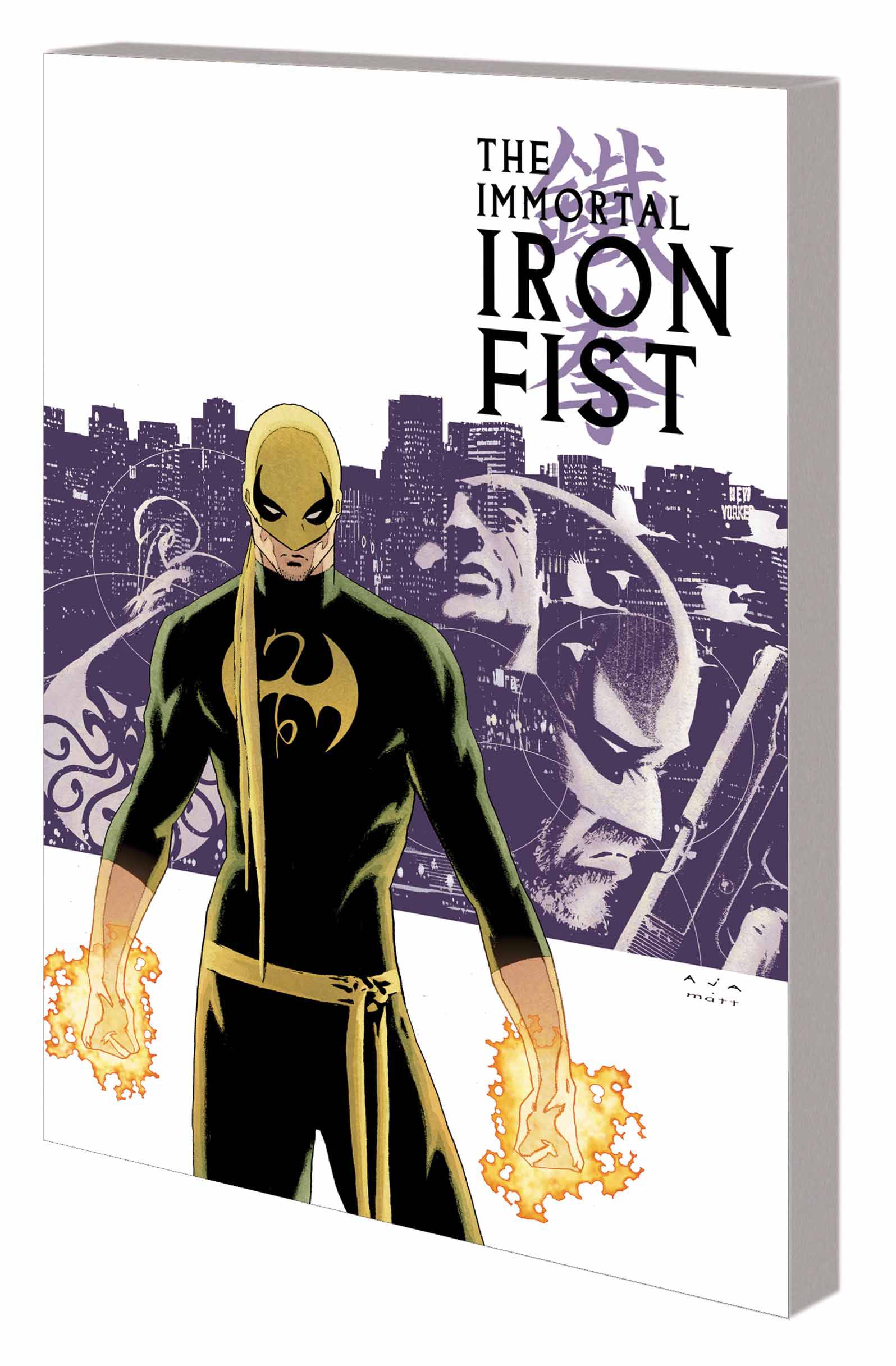 (W) Ed Brubaker, Matt Fraction (A) Various (CA) David Aja
Experience a new kind of Iron Fist story, steeped in legends and fables stretching back through the centuries! Orphaned as a child and raised in the lost city of K'un Lun, Danny Rand returned to America as the mystical martial artist Iron Fist - but all his kung-fu skills can't help him find his place in the modern world. After learning the legacy of the Iron Fist holds more secrets than he ever dreamed, Danny is invited to fight in a tournament against the Immortal Weapons. At stake is the life of his friend, the legacy of his father and mentor - and the future of K'un Lun! Collecting IMMORTAL IRON FIST #1-16 and ANNUAL #1, IMMORTAL IRON FIST: ORSON RANDALL AND THE GREEN MIST OF DEATH #1, and material from IMMORTAL IRON FIST: THE ORIGIN OF DANNY RAND #1 and CIVIL WAR: CHOOSING SIDES #1.
In Shops: Dec 11, 2013
SRP: $39.99
MARVEL PREVIEWS Page #91
MARVEL COMICS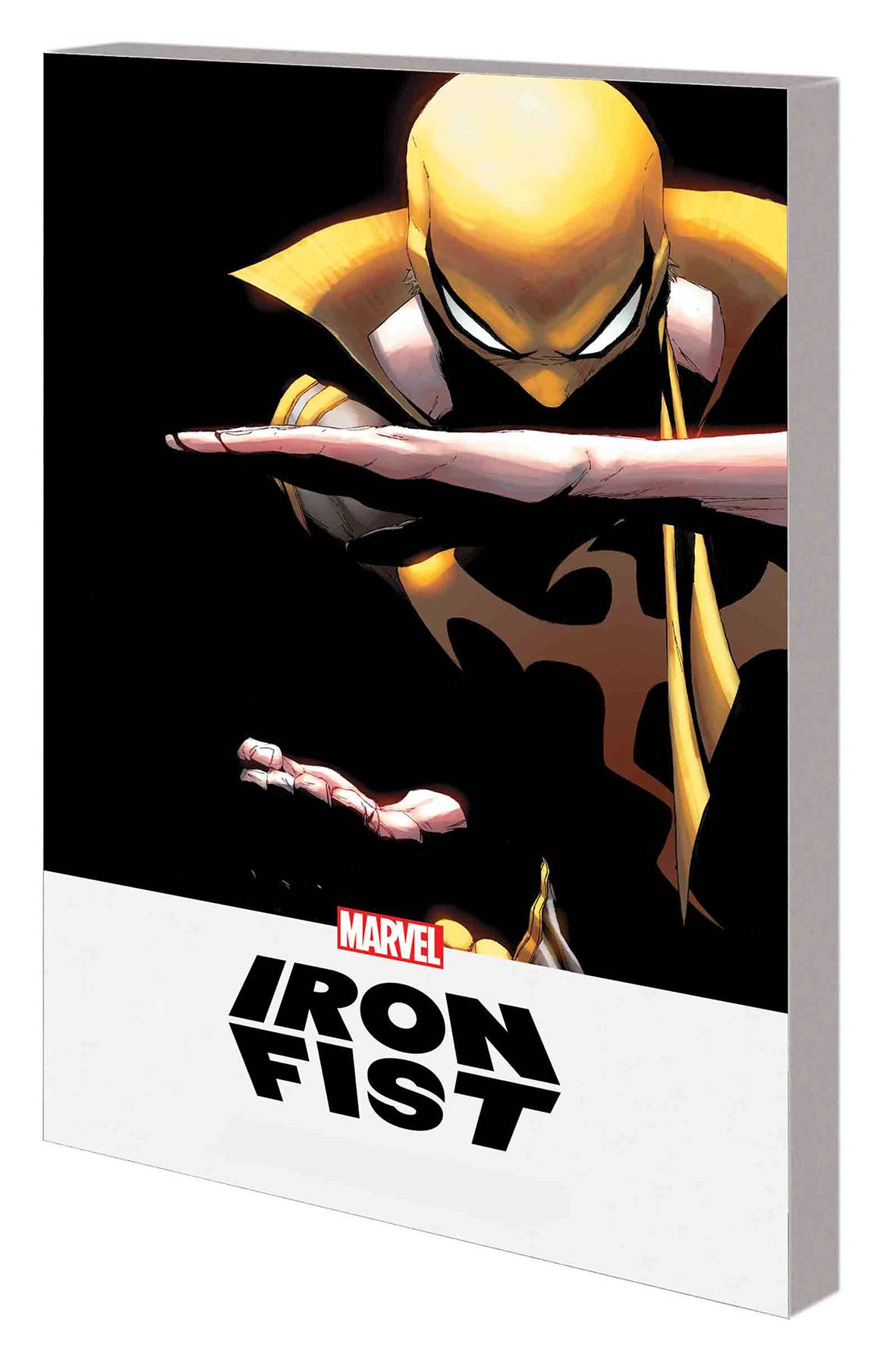 (W) Clay McLeod Chapman (A) Guillermo Sanna (CA) Khoi Pham
First time in print! A darkness is spreading through New York - something evil that preys on those who believe in the supernatural and the occult. And when palm readers and fortune tellers start turning up dead, the situation catches the attention of Danny Rand - A.K.A. the Immortal Iron Fist! But this might be one paranormal problem that's too great for even Danny to take on alone. From horror author Clay McLeod Chapman (EDGE OF SPIDER-VERSE, EDGE OF VENOMVERSE) and bone-crushing artist Guillermo Sanna (BULLSEYE) comes one of the most senses-shattering Iron Fist tales in recent memory!
Rated T+
In Shops: Jan 02, 2019
SRP: $19.99
MARVEL PREVIEWS Page #71
MARVEL COMICS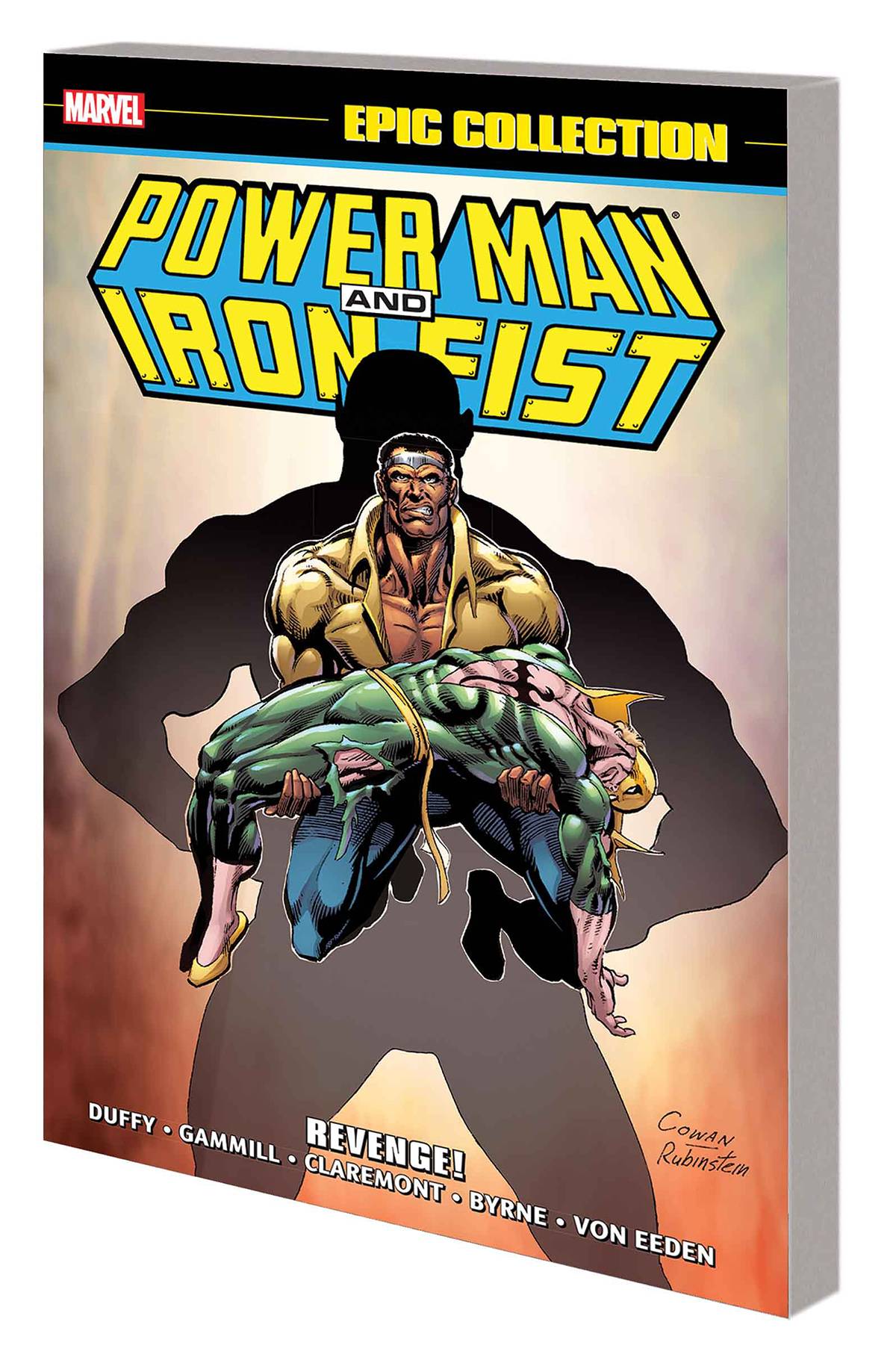 (CA) Denys Cowan
Payback time! But for the Heroes for Hire, vengeance cuts both ways. When the killing machine known as Warhawk beats Danny to a pulp, Luke will take his pound of flesh in return. But he's not the only one out to settle a score. The terrifying tag-team of Sabretooth and Constrictor are old foes out for blood - and to get the message across, they target Power Man and Iron Fist's friends! And they're not Luke and Danny's only headache, as the heroes must take on the malignant Mole Man and the mountain-climbing Montenegro! Then there's one of their strangest gigs: finding the missing vigilante Moon Knight! But when the heroes are hired to protect the lawyers Nelson and Murdock, will their biggest problem be Daredevil? Collecting POWER MAN AND IRON FIST (1978) #71-72 and #74-89, and DAREDEVIL (1964) #178.
Rated T
In Shops: Oct 05, 2016
SRP: $39.99
MARVEL PREVIEWS Page #125
This article originally appeared in Gemstone Publishing's e-newsletter Scoop.