Brian Michael Bendis Takes Jinxworld to Dark Horse Comics
Aug 17, 2021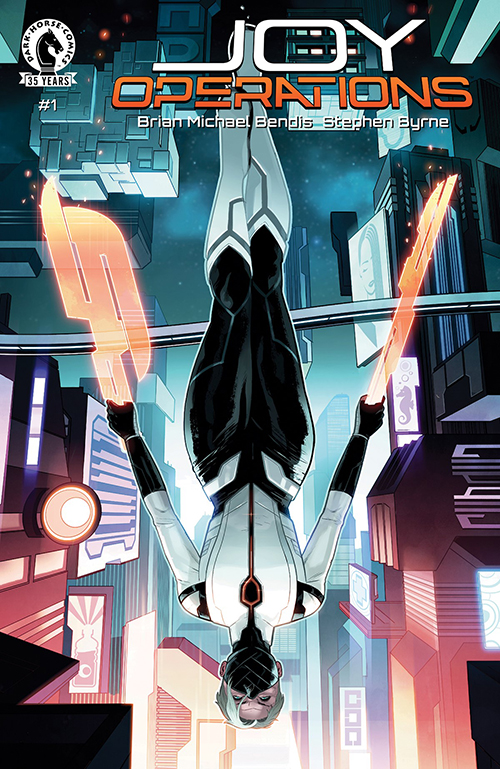 Award-winning and bestselling author, Brian Michael Bendis, brings his acclaimed line of creator-owned titles, Jinxworld, to Dark Horse Comics. In celebration of this new partnership, which includes existing collected works and MANY new projects, Jinxworld and Dark Horse are thrilled to announce the debut of the fiercely ambitious science-fiction odyssey: Joy Operations coming to comic shops in November.
"I am so proud to call Dark Horse Comics home! From Dark Horse Presents all the way up to Black Hammer, Dark Horse has been at the forefront of the kind of creator-owned comics I personally adore and aspire to. This partnership has been brewing for a very long time," says Brian Michael Bendis on bringing Jinxworld to Dark Horse. "Mike Richardson, Daniel Chabon, and everyone else at Dark Horse has welcomed us with open arms and it's very exciting to start rolling out our brand-new epics like Joy Operations and reintroduce you to some of our classic Jinxworld titles like Powers, Torso, and Jinx. Any of my friends will tell you I wished those books were published by Dark Horse back when we first made them. To the future!"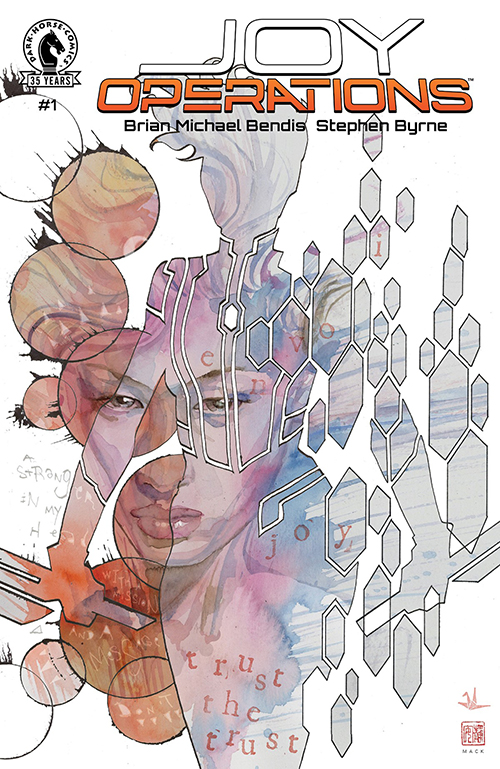 In addition to the launch of Joy Operations, over the next few months Dark Horse will be publishing all new chapters of the critically-acclaimed yakuza epic Pearl with Jessica Jones co-creator Michael Gaydos, the three-time Eisner nominated spy thriller Cover with Dark Horse favorite David Mack, an all-new saga in the Murder Inc. series by Powers creators Michael Avon Oeming and Taki Soma, plus upcoming unannounced projects by Alex Maleev, Jacob Edgar, and plenty of surprises. All this plus new editions of many Jinxworld titles including Powers, Torso, Scarlet, and more starting with the critically acclaimed Pearl volumes 1 and 2, with brand new covers by series co-creator Michael Gaydos! AND a new printing of the brand-new sold-out Powers: The Best Ever graphic novel.
"Brian Bendis is one of the comic industry's premier talents and we are so excited to welcome him here to Dark Horse," Dark Horse Comics President and Founder, Mike Richardson said. "As Brian can confirm, I've been chasing him for a very long time. Not only will Brian be bringing new stories here for his many fans, but we will be re-releasing new editions of his existing work for a whole new generation of readers."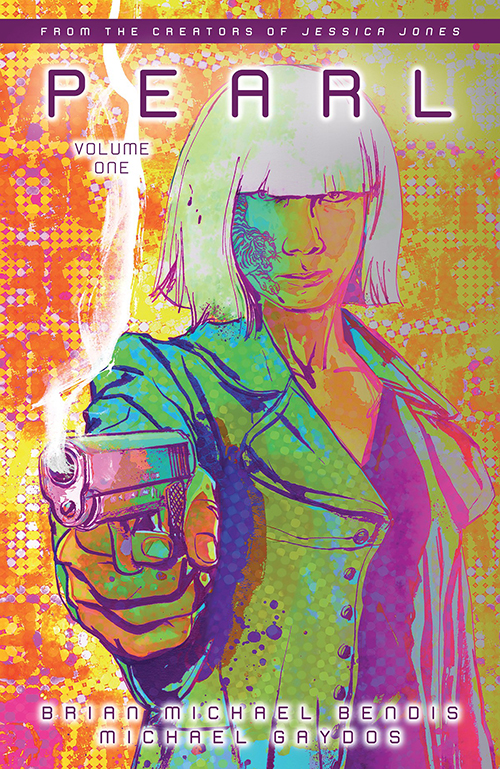 In Joy Operations, Brian Michael Bendis, the New York Times bestselling, Peabody and multi-Eisner award-winning co-creator of Miles Morales, Naomi, Jessica Jones, and Ironheart, teams up with comics sensation Stephen Byrne (Wonder Twins, Legion of Superheroes) for their very first creator-owned blockbuster series.
Fifty-five years from now. Joy is an EN.VOI. A special agent of one of the JONANDO TRUST. Trusts are corporate-owned cities that are the centerpiece of modern society. She rights wrongs for the trust. She is excellent, hard on herself, and driven. Almost a legendary figure in some parts. Until one day a voice pops in her head trying to get her to betray everything she has ever believed.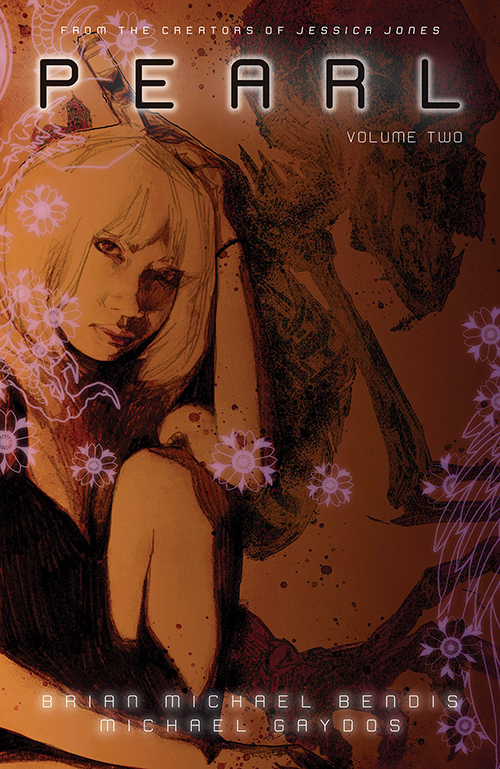 This meticulously-designed Akira meets Inception journey shows us a new future like only comics can. Joy Operations #1 will also feature a variant cover by David Mack, as well as an exclusive look behind-the-scenes and a look forward to other, brand-new Jinxworld projects coming exclusively to Dark Horse.
Dark Horse's Jinxworld editor, Daniel Chabon, had this to say: "I am so happy to be working with Brian, Alisa, and their roster of insanely talented co-creators on these upcoming Jinxworld stories. We have some really amazing books in the works right now and I can't wait for folks to see what we have in store from them and Dark Horse's expanding creator-owned universe."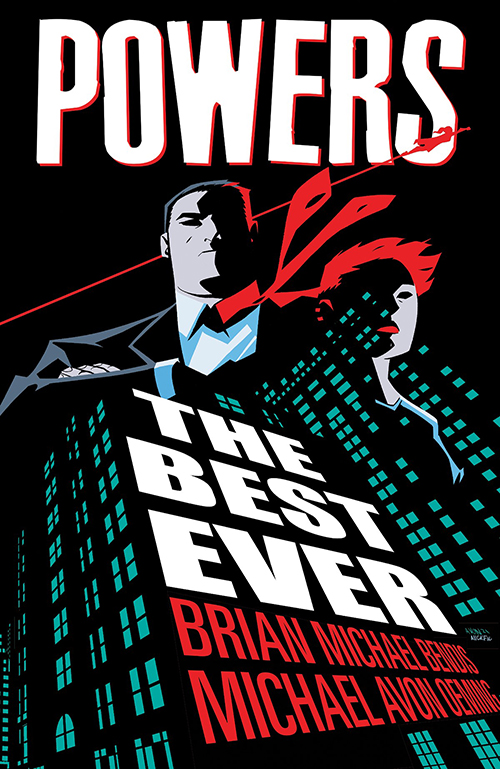 Joy Operations #1 (of five) will be in comic shops on November 17, 2021. Look for Brian Michael Bendis' future Dark Horse releases in upcoming issues of PREVIEWS. All available to preorder using PREVIEWSworld Pullbox.
Keep an eye on PREVIEWSworld.com's Twitter, Facebook, YouTube, or Instagram for more insight into your favorite comics!
DARK HORSE COMICS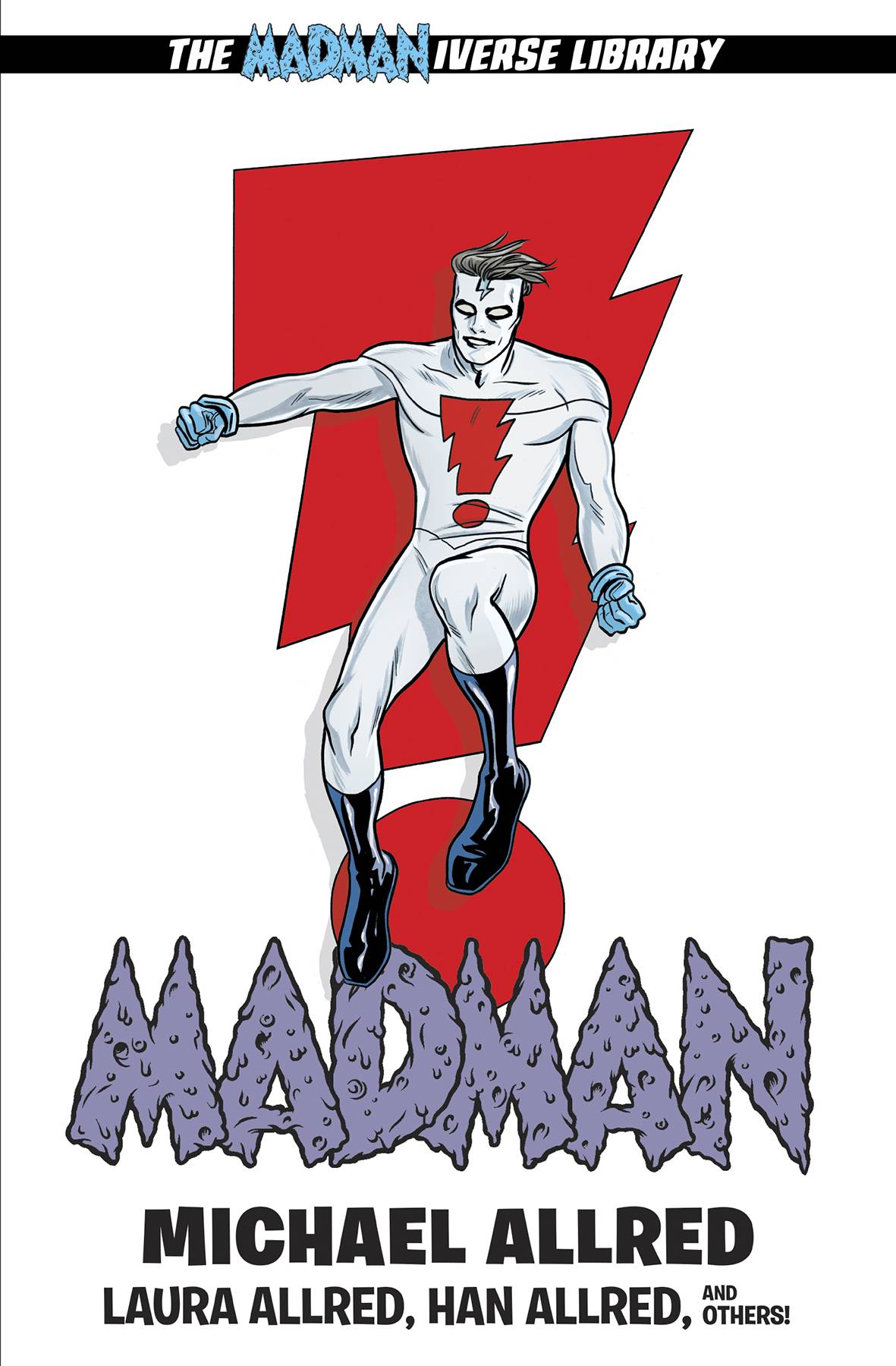 (W) Michael Allred, Mike Baron, Brian Michael Bendis (A) Steve Rude, Michael Avon Oeming
The Madman comics universe begins here-with over 600 pages drawn by legendary comics creator Michael Allred! For the first time, Madman's debut series is presented in color for the ultimate surreal superhero reading experience in a deluxe, oversized, hardcover format.

Volume two collects many of Mike Allred's popular Madman Comics stories including numerous Madman spinoffs and crossovers featuring the Superman/Madman crossover and the Powers/Madman one-shot written By Brian Michael Bendis and drawn By Michael Avon Oeming.

This six-volume Madman universe library edition series collects all of Allred's award-winning Madman universe (a.k.a. the "Madmaniverse") stories in selected reading order for the ultimate Madman fan!

"I read Mike's book and I felt better, like I actually felt good in my heart. Tell me that's not art."-Brian Michael Bendis
In Shops: Dec 29, 2021
SRP: $99.99
PREVIEWS Page #106
DARK HORSE COMICS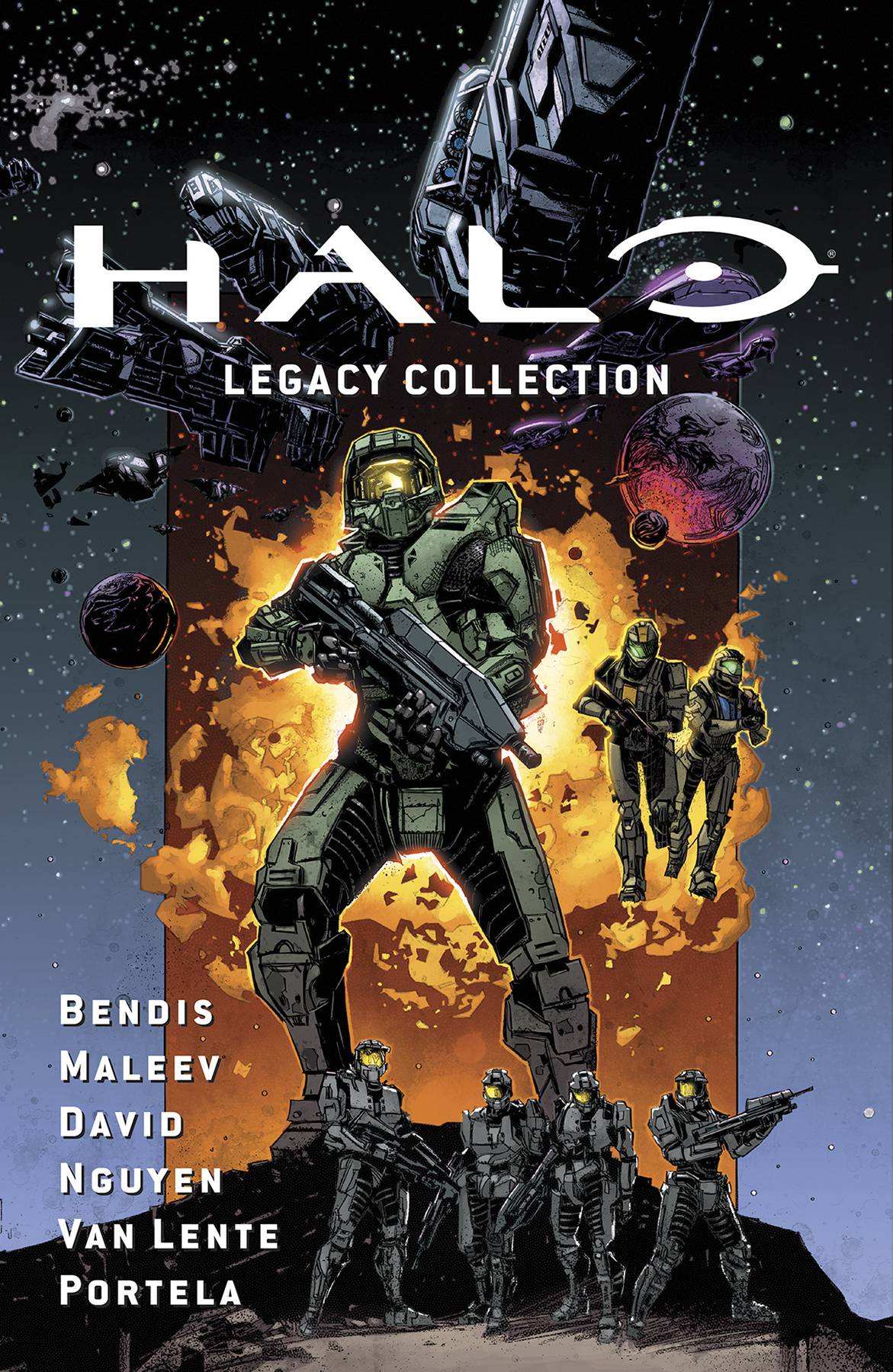 (W) Brian Michael Bendis, Peter David, Fred Van Lente (A) Alex Maleev, Eric Nguyen, Francis Portela
Halo: Uprising follows the Master Chief as he single-handedly takes on the Covenant's miles-long Forerunner Dreadnought as it makes its way to Earth! Then, join the ranks of the UNSC's meanest, most battle-hardened Marines in Helljumper, as a group of ODST respond to a remote science colony's SOS call and discover an enormous Covenant military presence! Finally, a UNSC ship encounters a strange phenomenon that sends it plummeting toward an unknown planet. The Spartan Black fireteam needs to unlock the secrets of an ancient Forerunner installation if they're going to survive the experience but, to complicate matters, they're not the only ones shipwrecked.
In Shops: Nov 24, 2021
SRP: $29.99
PREVIEWS Page #123
DARK HORSE COMICS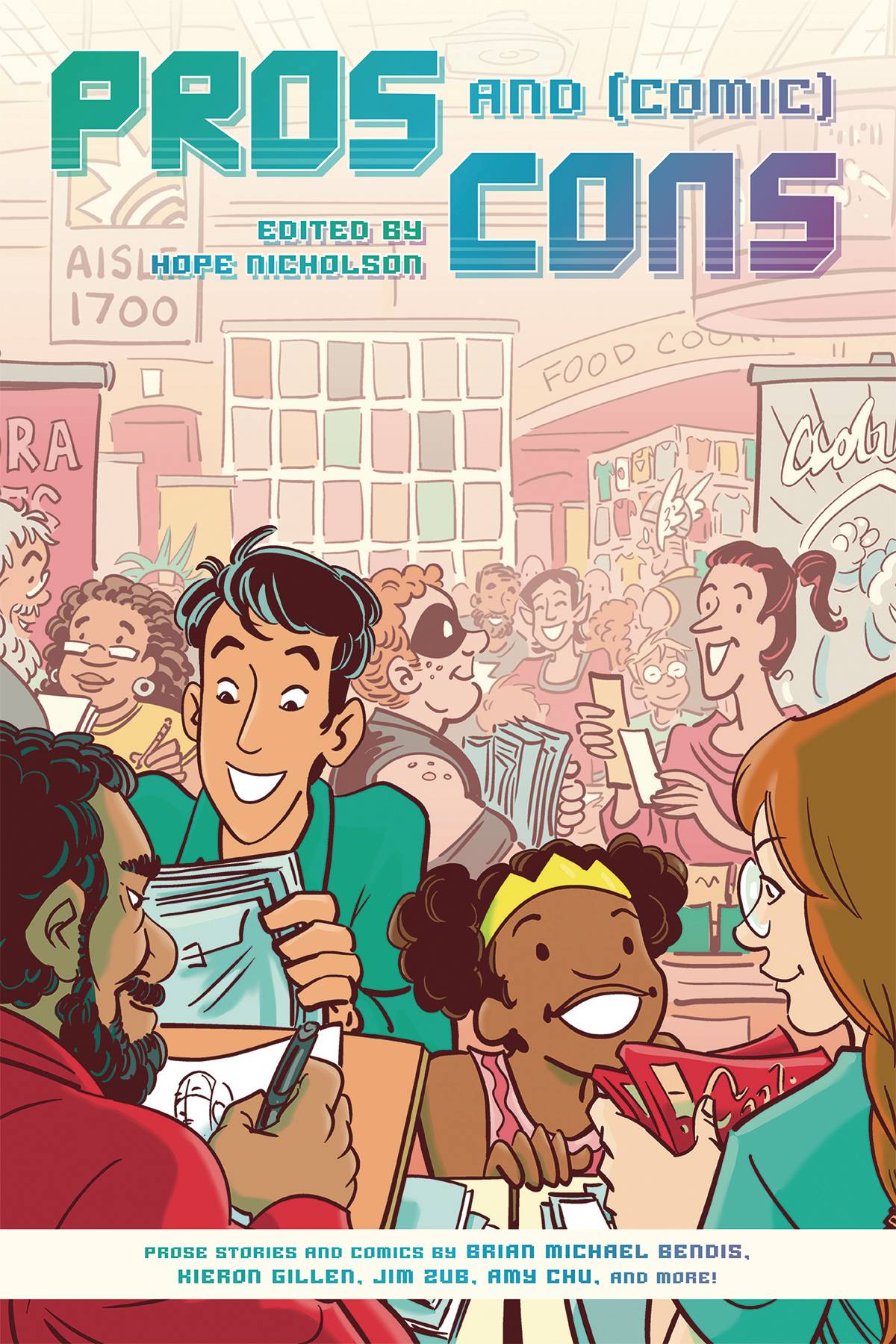 (W) Brian Michael Bendis, Greg Pak, More (A) Michael Avon Oeming, Lucy Bellwood, More
Following the bestselling The Secret Loves of Geeks comes this brand-new anthology featuring comics and prose stories by cartoonists and professional geeks about the world of comic book conventions from the guests who've attended them across the world. Featuring stories that are funny, sad, sweet, embarrassing, and heartfelt of a geek-culture life that shapes us, encourages us, and exhausts us every summer. Featuring work by Brian Michael Bendis (The Man of Steel), Jim Zub (Wayward), Kieron Gillen (The Wicked and the Divine), Sina Grace (Iceman), and many more.
In Shops: May 29, 2019
SRP: $19.99
PREVIEWS Page #132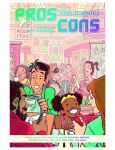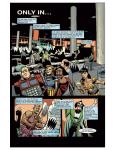 Click to View