Flashback Friday: Hellcow, the Vampire Cow!
May 28, 2021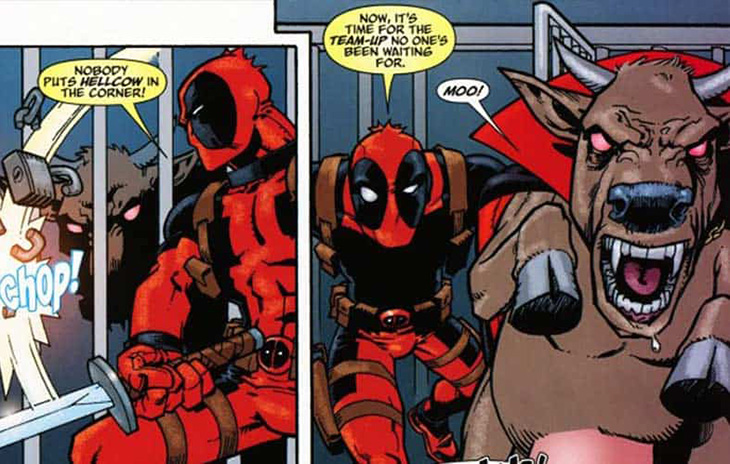 Comic books are populated by all manner of extraordinary beings, but even among the characters who can fly or use magic, a few can still leave us surprised, even perplexed. Like Hellcow, the vampire cow.
Bessie, aka Hellcow, was created by Steve Gerber and Frank Brunner in Giant-Size Man-Thing #5 (1975). In 1675 Bessie was just her owner's favorite cow when she was bitten by Count Dracula because the vampire couldn't find a human to feed on. Though it appeared that Bessie died, she rose from the grave her owner dug for her, becoming Hellcow. Now cursed with immortality and a thirst for blood, she can also shapeshift into a half cow/half bat creature.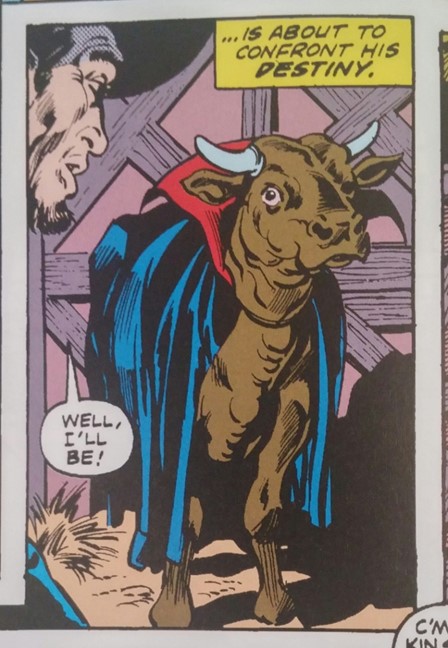 In the present, Howard the Duck investigated the deaths of farmers in Cleveland, assuming that the killer was a chicken. To catch the murderer, he prowled the area, dressed as a human. Hellcow attacked him, but Howard managed to win the fight, and staked the vampire cow.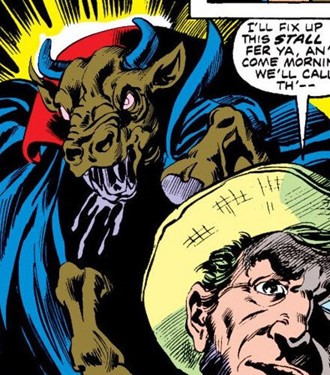 She survived the ordeal because he hadn't cut off her head, and the crazy scientist Doctor Kilgore found her. He revived and imprisoned Hellcow with the plan of drinking her "vampiric milk" because he thought it would cure his tuberculosis and give him immortality. When that didn't work, Kilgore kidnapped Deadpool and extracted his pituitary gland to consume it in the hopes of attaining his self-healing ability.
Kilgore went crazy from the combination of Hellcow's milk and Deadpool's gland. Hellcow and Deadpool teamed up to defeat Kilgore and escape captivity, but once they got outside, Hellcow was burned by the sun. Deadpool, being one who breaks the fourth wall, travels back to the previous panel to save her from dying.
More recently, Hellcow appeared as a member of Deadpool Inc. in Spider-Man/Deadpool. Which instantly sounds like a match made in dairy farm hell.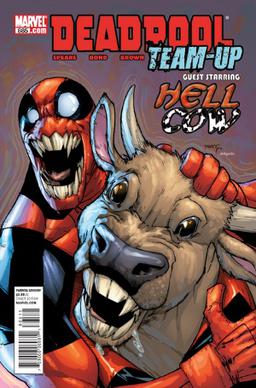 Keep an eye on PREVIEWSworld.com's Twitter, Facebook, YouTube, or Instagram for more character profiles! And if you're interested in more Sunspot tales, head to your local comic shop and check out the following.
This article originally appeared in Gemstone Publishing's e-newsletter Scoop.
MARVEL COMICS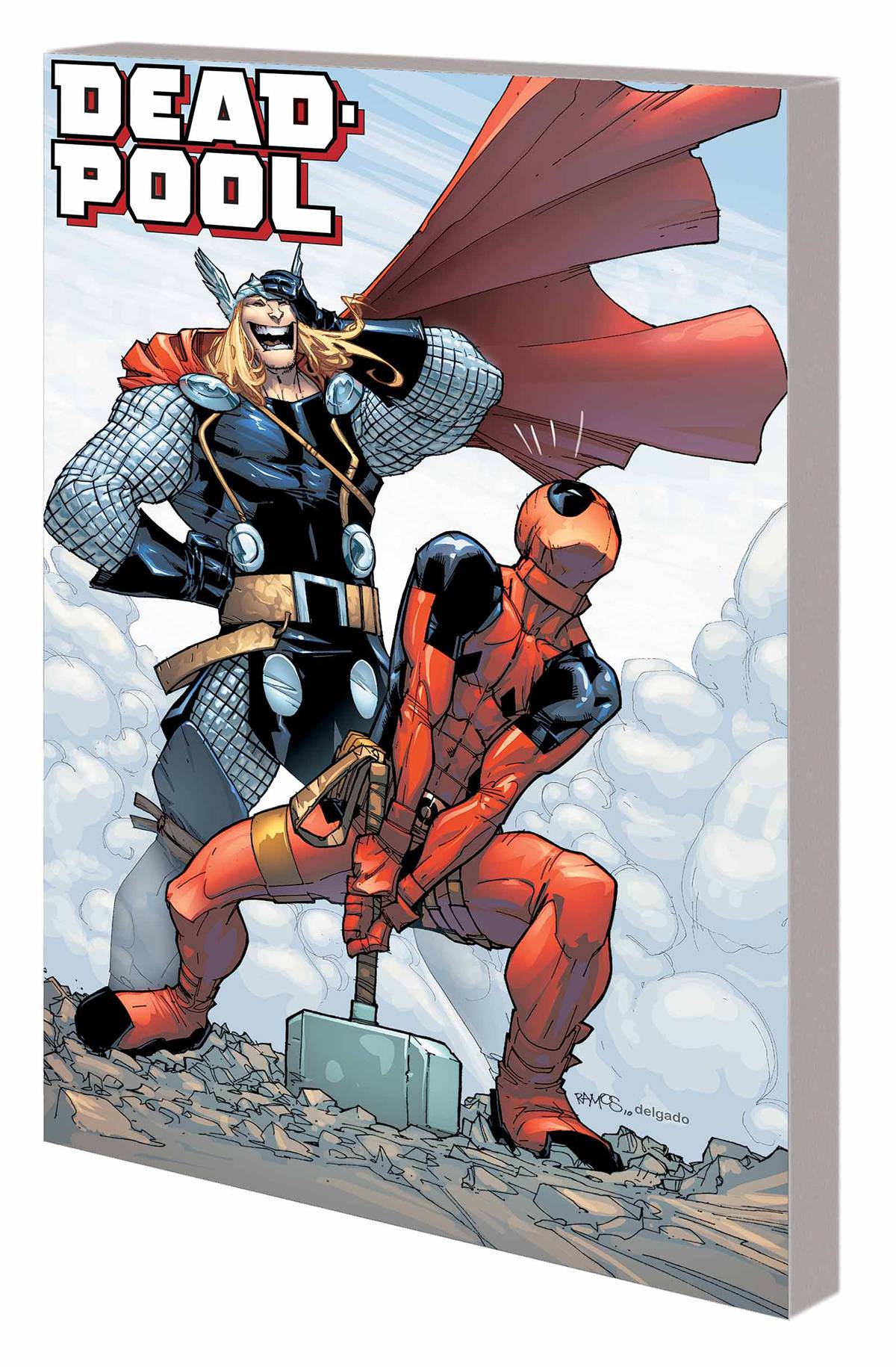 (W) Various (A) Various (CA) Humberto Ramos
Evidently, the voices in his head aren't enough company for Deadpool! These riotous, ridiculous and outright reprehensible team-ups pair the irrepressible mercenary with Marvel's finest characters and creators! Don't expect 'Pool to hog all the glory, though - he'll share the spotlight with his new buddies, and drive them all bonkers in the process. Featuring a roster of Marvel all-stars including the Incredible Hercules! Not one but two Ghost Riders! The Punisher! U.S. Ace! (Who?) The Zapata Brothers! (Huh?) IT! The Living Colossus! (Seriously? That one's a joke, right?) Captain Britain! Satana! Mr. X! Machine Man! Gorilla Man! The Thing! Thor! Iron Fist! Hellcow! (Um, okay.) The Watcher! Galactus! And the micro-merc known as Widdle Wade! Be there as Deadpool takes a calamitous cruise through the Marvel Universe! Collecting DEADPOOL TEAM-UP (1998) #1 and DEADPOOL TEAM-UP (2010) #899-883.
Parental Advisory
In Shops: Sep 23, 2015
SRP: $34.99
MARVEL PREVIEWS Page #88