Another Look At Junji Ito's Best Horror Work Yet
Aug 31, 2020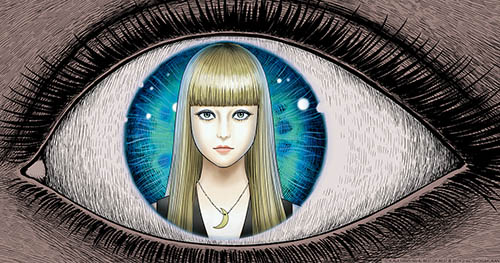 It is a wondrous time to be a horror manga fan and specifically a Junji Ito fan.
In the last few years, more and more of his delightfully disturbing work has been brought to the States in very fancy editions. And the latest of these is a collection of horrific tales called Venus in the Blind Spot. A macabre mix of tales, some written by him, others adapted from short stories from famous writers. All drawn in his terrifying trademark style.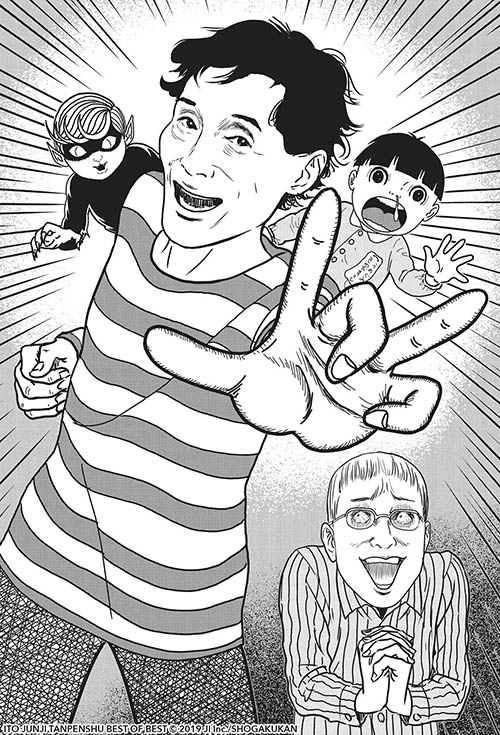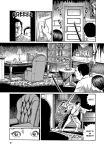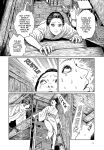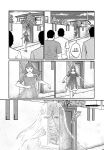 Click to View

The stories written by him that stand out are Venus in the Blind Spot, a slightly more science fiction style story about a girl that suddenly can't be seen by her crazed admirers. The next high point is Master Umezz and Me, a surprisingly lighthearted autobiographical tale about meeting his idol, the legendary horror manga icon, Kazue Umezz. And the third is a previously published story called The Enigma of Amigara Fault, which is the disturbing tale of people gripped by a feverish desire to enter holes carved in a mountainside that seem to be the exact shape of their bodies.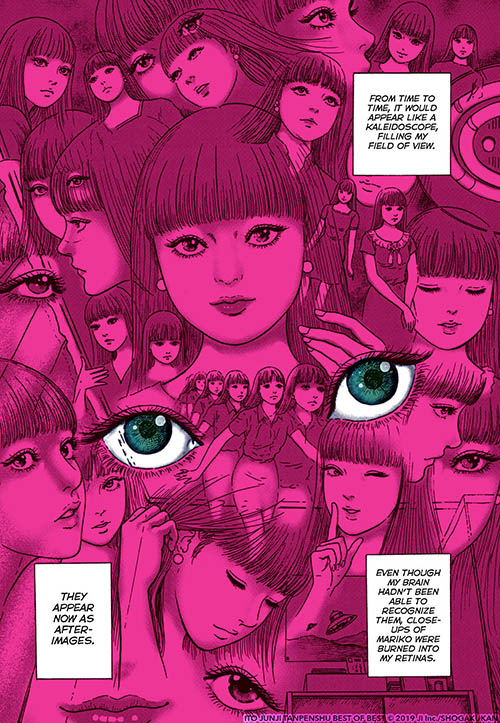 The book also includes some inspired adaptations of short stories from famous writers. The Human Chair is spine-tingling story adapted from famed writer Edogawa Ranpo about a woman who has the bizarre notion that someone is actually inside of her chair. Also adapted from the same author is Unearthly Love which is the tale of man who's obsessed with a forbidden love.
The massive 260+ page hardcover book comes with the deluxe treatment a mangaka of Ito Sensei's talent deserves. It's got numerous color pages and high quality paper which make his horrific monsters look more nauseating than ever.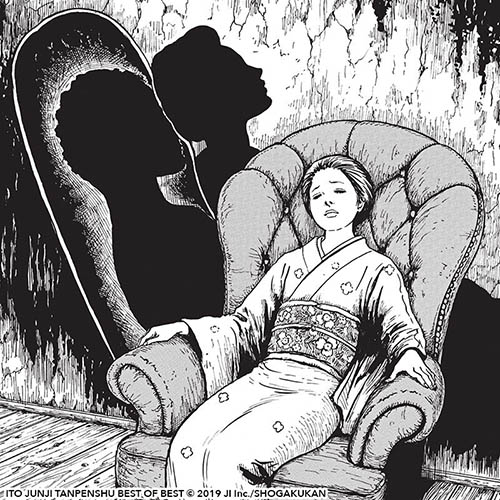 This is a must for Junji Ito fans and fans of horror in general. We are witnessing a legend in his own time as he is sure to go down as the unequalled horror manga master of this era.
Buy it...if you dare!
Venus in Blind Spot (JUN201567) is available now at your local comic shop.
For more from Viz, keep an eye on PREVIEWSworld.com's Twitter, Facebook, YouTube, or Instagram.
More from Juji Ito:
VIZ MEDIA LLC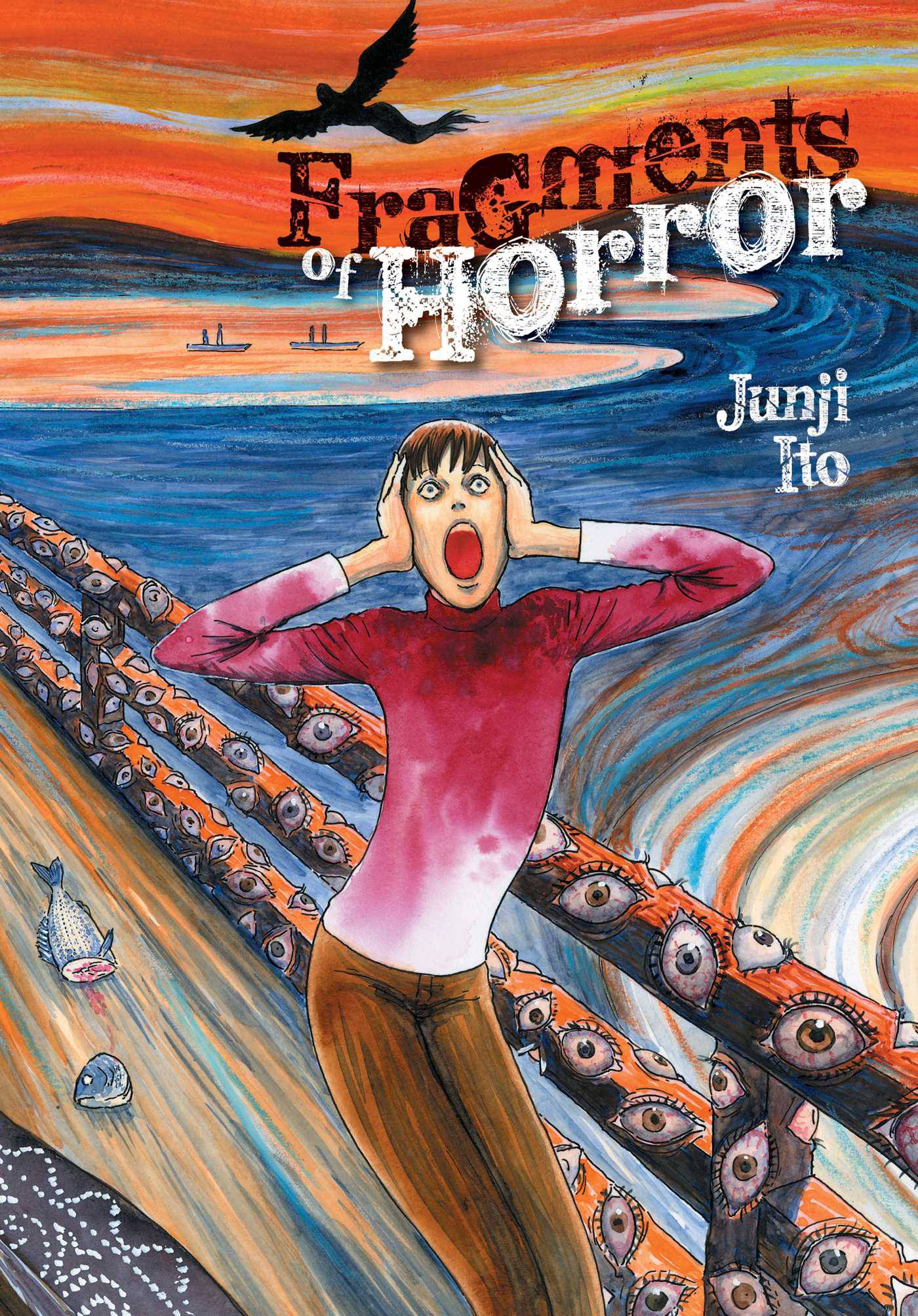 (W) Junji Ito (A/CA) Junji Ito
A new collection of delightfully macabre tales from a master of horror manga. An old wooden mansion that turns on its inhabitants. A dissection class with a most unusual subject. A funeral where the dead are definitely not laid to rest. Ranging from the terrifying to the comedic, from the erotic to the loathsome, these stories showcase Junji Ito's long-awaited return to the world of horror.
In Shops: Jun 17, 2015
SRP: $17.99
PREVIEWS Page #427
VIZ MEDIA LLC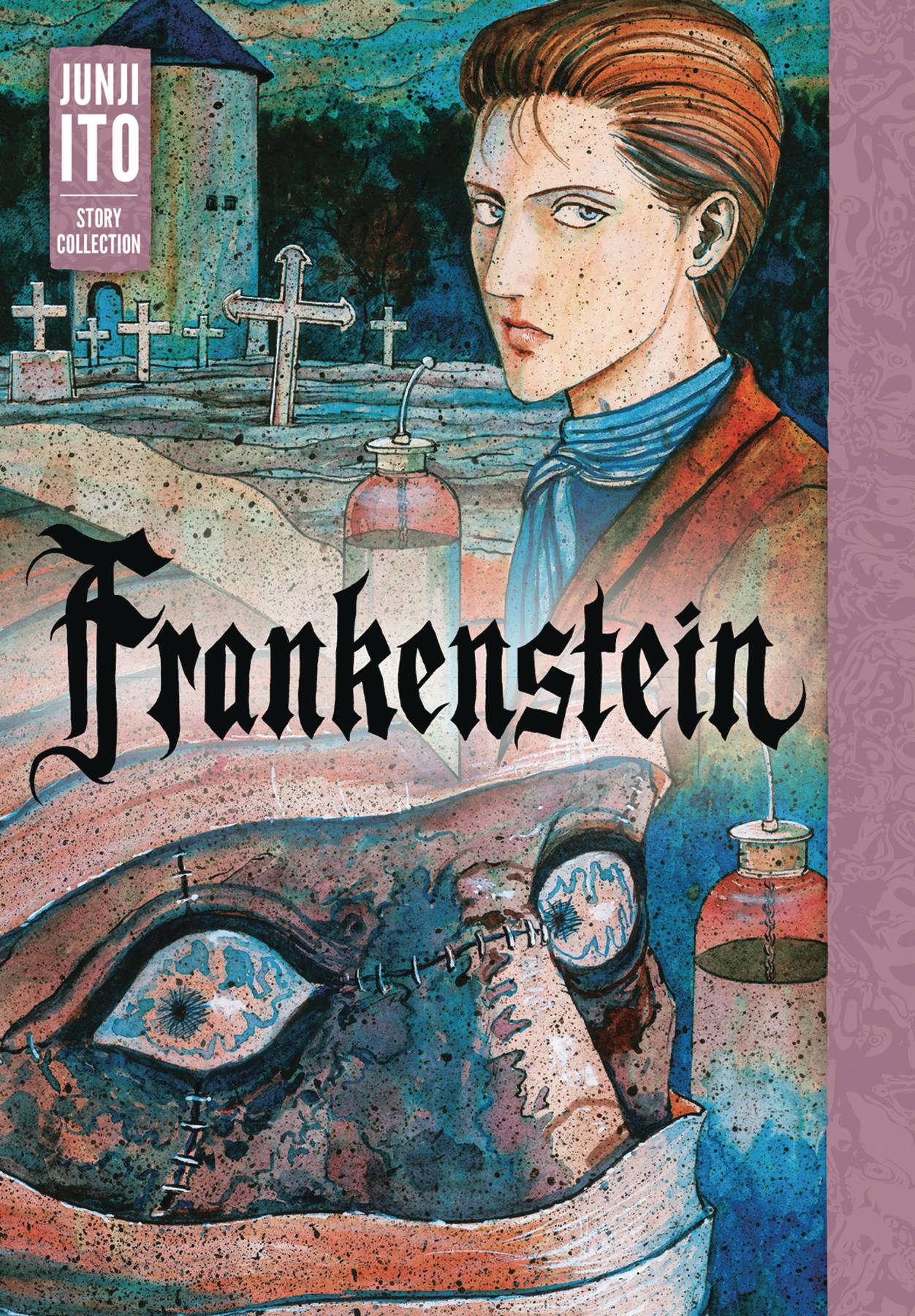 (W) Junji Ito (A/CA) Junji Ito
Junji Ito meets Mary Shelley! The master of horror manga bends all his skill into bringing the anguished and solitary monster-and the fouler beast who created him-to life with the brilliantly detailed chiaroscuro he is known for.
Also included are six tales of Oshikiri-a high school student who lives in a decaying mansion connected to a haunted parallel world. Uncanny doppelgangers, unfortunately murdered friends, and a whole lot more are in store for him.
Bonus: The Ito family dog! Thrill to the adventures of Non-non Ito, an adorable Maltese!
For older teen audiences
In Shops: Oct 17, 2018
SRP: $22.99
PREVIEWS Page #459
VERTICAL COMICS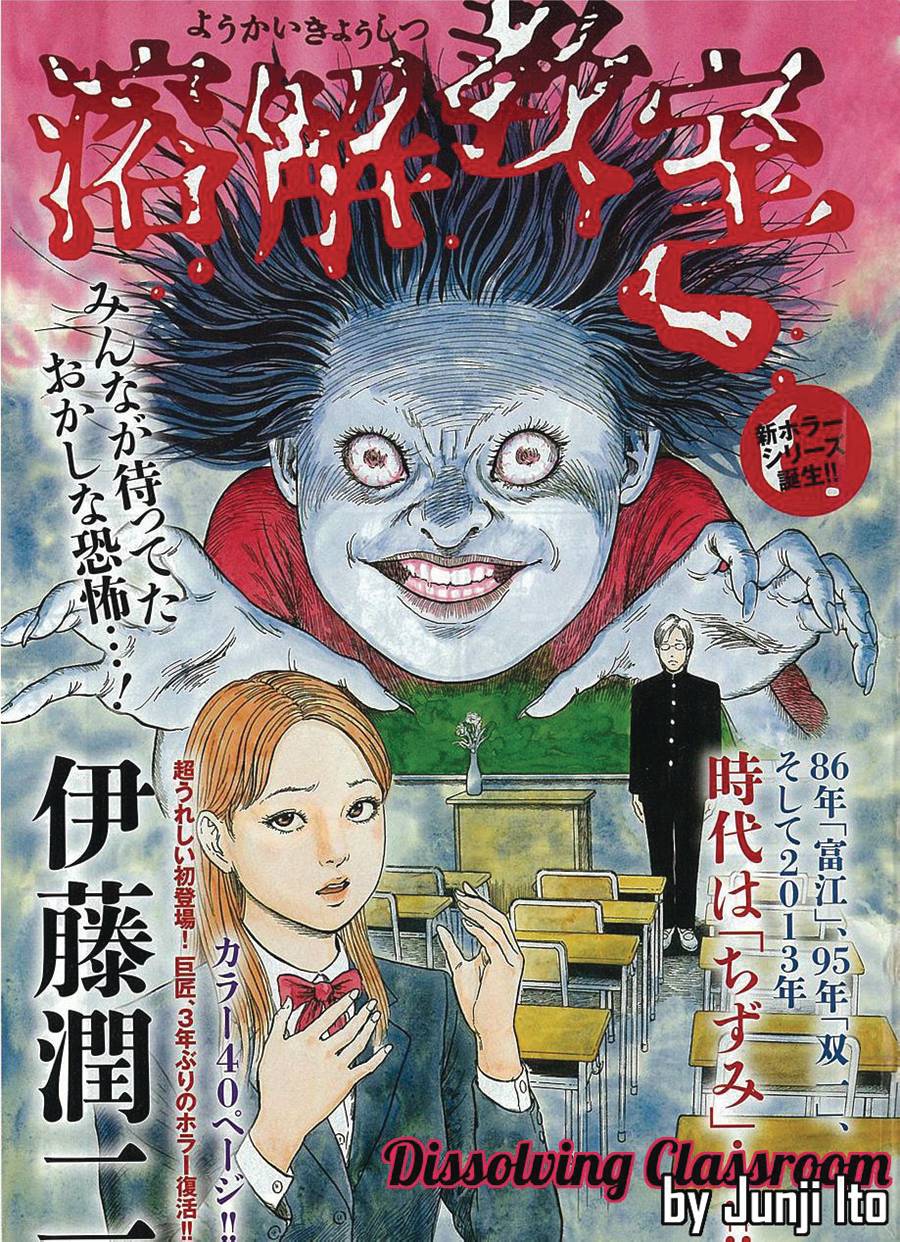 (W) Junji Ito (A/CA) Junji Ito
A new collection of horrific tales from the master of Japanese horror manga, Junji Ito. Detailing the depths at which a teen will go to get revenge on the world, Dissolving Classroom is J-Horror at its most beatifully grotesque. Teenager Yuma Azawa transfers to a new high school but something strange seems to have followed him there. Is it a curse? Or is he cursing those who have been putting him down? Dissolving Classroom collects seven new short horror stories from Japan's master of horror comics Junji Ito.
In Shops: Feb 01, 2017
SRP: $12.95
PREVIEWS Page #432
VIZ MEDIA LLC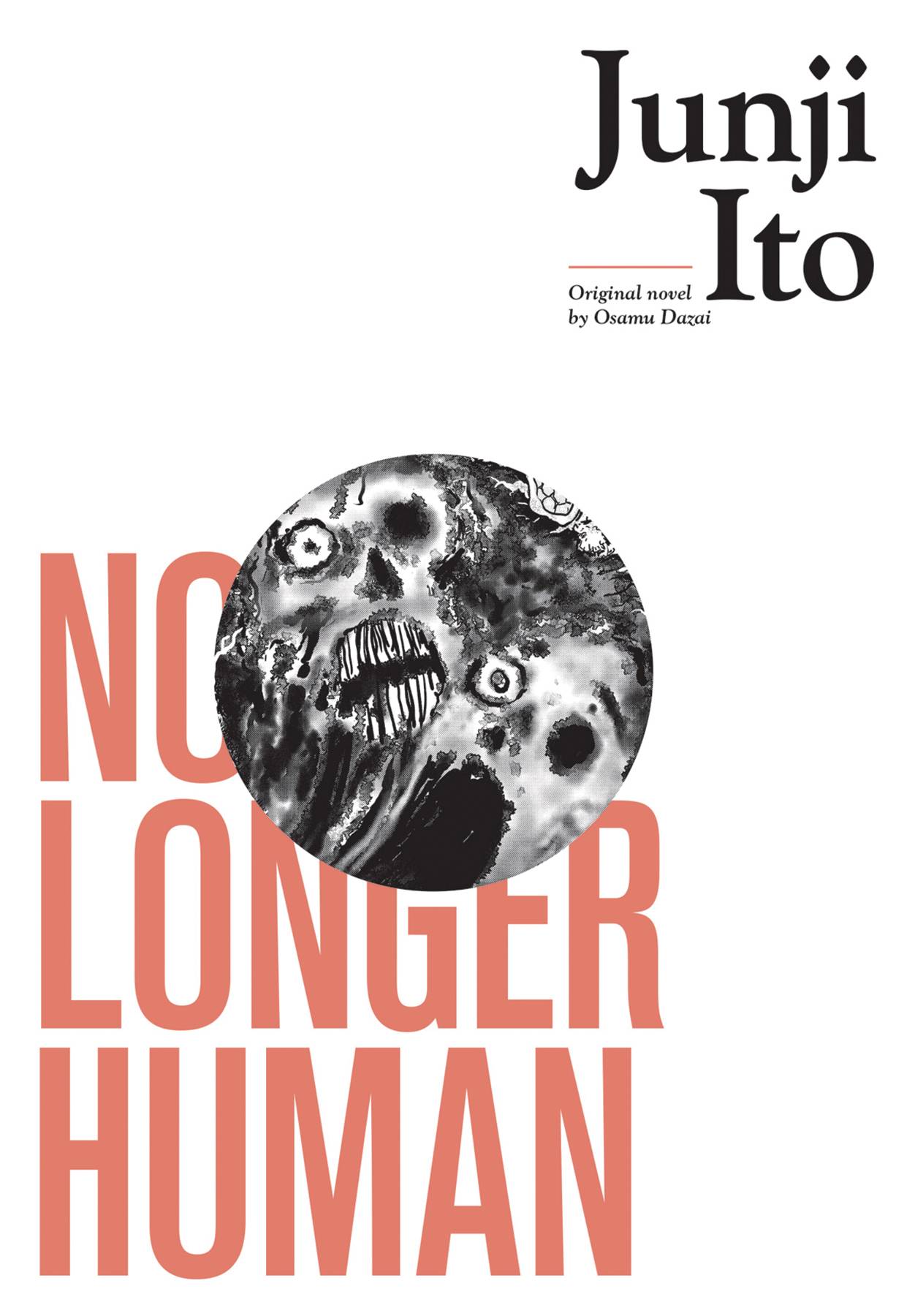 (W) Junji Ito, Osamu Dazai (A/CA) Junji Ito
Mine has been a life of much shame.
I can't even guess myself what it must be to live the life of a human being.
Plagued by a maddening anxiety, the terrible disconnect between his own concept of happiness and the joy of the rest of the world, Yozo Oba plays the clown in his dissolute life, holding up a mask for those around him as he spirals ever downward, locked arm-in-arm with death.
Osamu Dazai's immortal-and supposedly autobiographical-work of Japanese literature, is perfectly adapted here into a manga by Junji Ito. The imagery wrenches open the text of the novel one line at a time to sublimate Yozo's mental landscape into something even more delicate and grotesque. This is the ultimate in art by Ito, proof that nothing can surpass the terror of the human psyche.

For mature audiences.
In Shops: Jan 08, 2020
SRP: $34.99
PREVIEWS Page #401
VIZ MEDIA LLC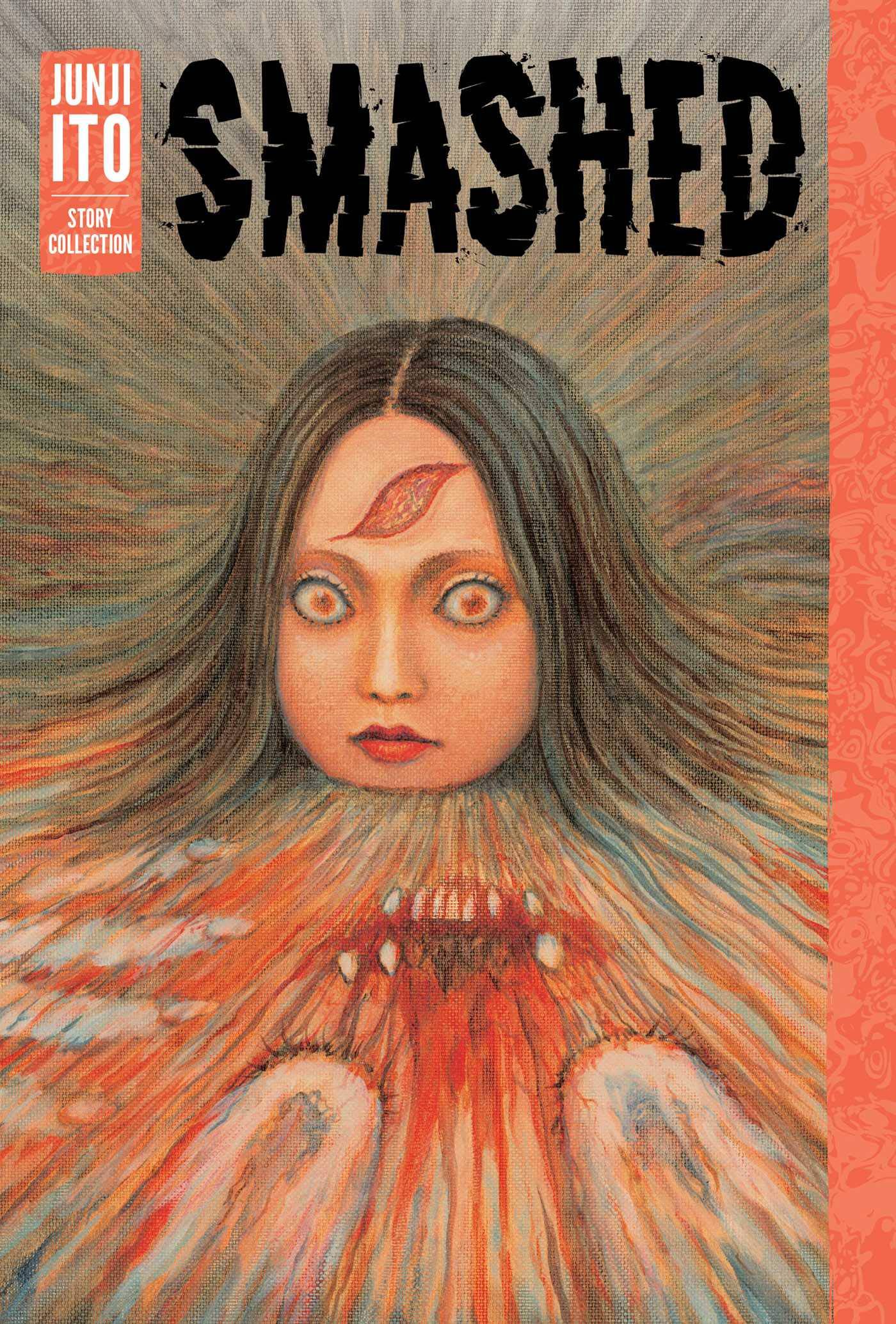 (W) Junji Ito (A/CA) Junji Ito
Try not to be noticed when you eat the secret nectar, otherwise you'll get smashed... What horrific events happened to create the earthbound-people tied to a certain place for the rest of their short lives? Then, a strange haunted house comes to town, but no one expects it to lead to a real hell... Welcome to Junji Ito's world, a world with no escape from endless nightmares.
For older teen audiences.
In Shops: May 01, 2019
SRP: $22.99
PREVIEWS Page #413