'The King in Black': 7 Stories You Should Read
Dec 03, 2020
by Troy-Jeffrey Allen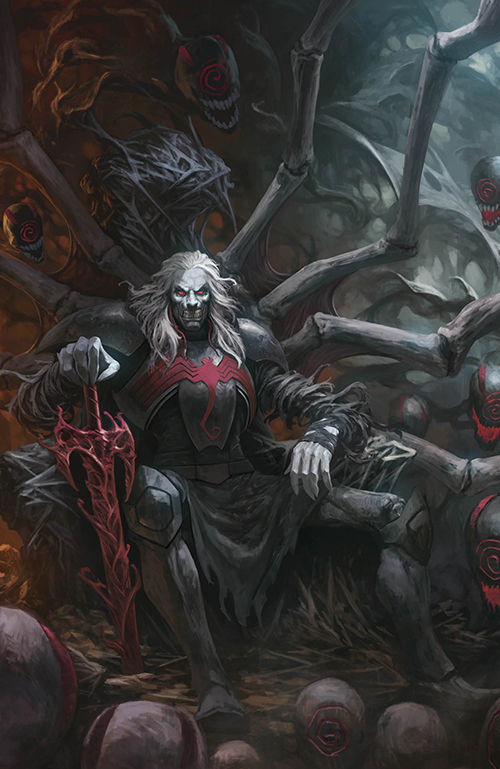 Knull is coming!
First introduced in the pages of Thor, the looming figure known as Knull (above) will make his biggest impact during Marvel's King in Black event. But why is he a big deal?
For longtime readers, Knull's introduction into the Spierverse marks a notable shift for the character Venom. Not only does his existence indicate a larger history and religious aspect to the symbiotes, but it also pushes the whole thing into the realm of Lovecraftian "cosmic horror." For years, fans have been safely regurgitating the arc of Spider-Man and Venom as the beginning of the symbiote story. Now, all that has expanded. Marvel is giving new context to a beloved tale.
If you're playing catch up on The King in Black, then be sure to hunt down these titles to get the full story.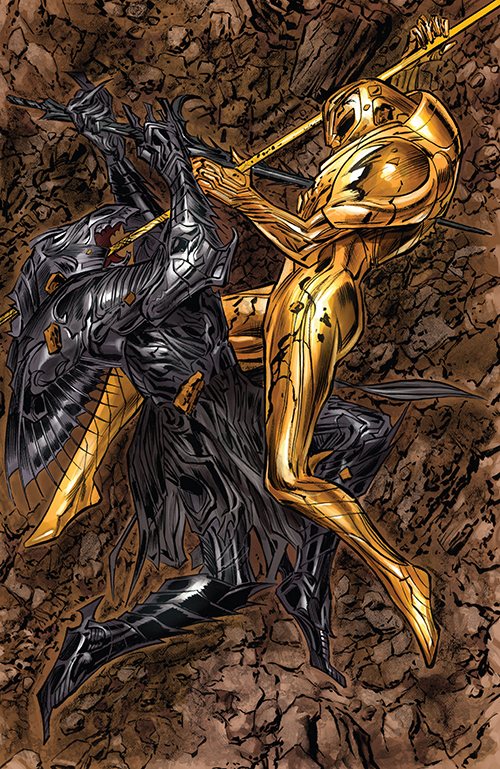 7. Thor: God of Thunder #6 (MAR140763)
First, let's kick off something that is really meant for those of you who are completionists.
Knull was teased in the pages of Thor: The God of Thunder #6. I want to reiterate that this is JUST a tease, but an impressive one. Largely because the groundwork for Knull was introduced here five years BEFORE he makes his official debut.
If you are a speculator then you should be hunting for this book by now. If you just want a good read on the way The King in Black, then be sure to scope out the second volume of Thor: God of Thunder.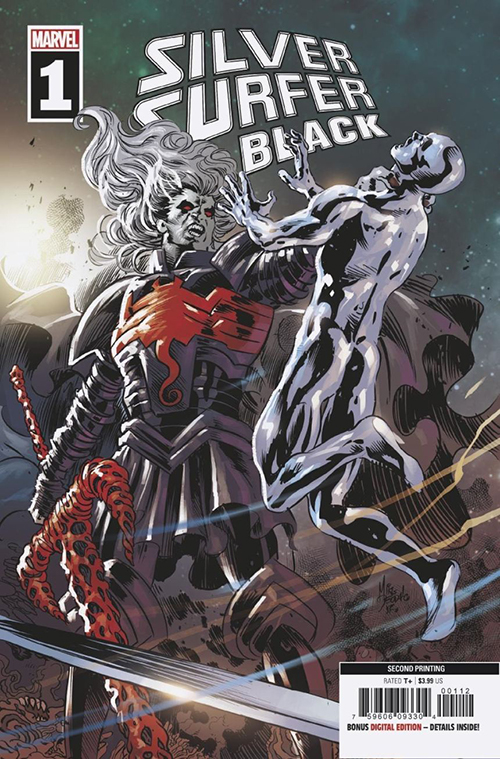 6. Silver Surfer Black (JUL200697)
If you're not yet convinced of the cosmic implications of Knull, then let me introduce you to Silver Surfer Black.
Easily, Silver Surfer is the poster child for "cosmic Marvel." And with Silver Surfer Black, writer Donny Cates and artist Tradd More officially introduce readers to the stakes by pitting Knull against the sentinel of the spaceways.
Actually, it turns out that this is not the first time they've met...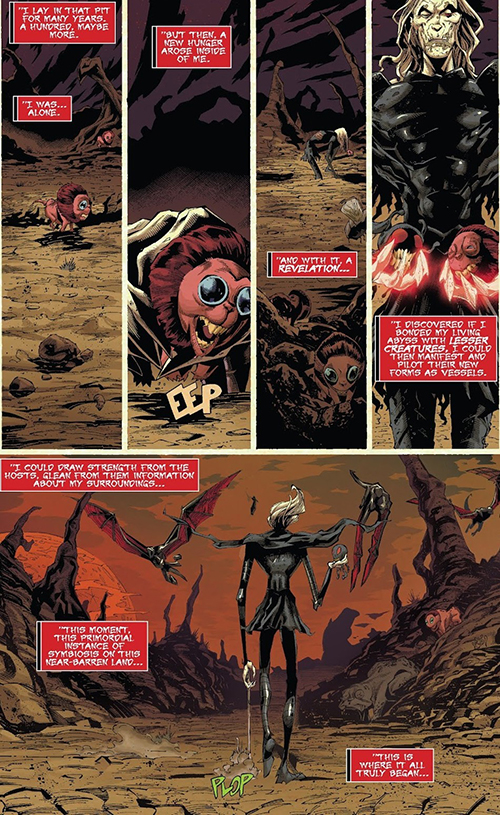 5. Venom By Donny Cates Vol. 1 (MAY190950)
Now it's time for the meat and potatoes of the Knull story. This is when the comic reading world really started to pay attention to this character. Not surprisingly, it took linking him directly to the fan favorite character Venom to do it!
Starting with Venom Vol. 1, the mythos of Venom (wisely) leans all the way into cosmic horror. Intorducing an ancient evil that sends symbiotes running. In these first few issues, Donny Cates and company unleash giant dragon symbiotes, an evil Reed Richards, and even finds a way to tie the whole thing into Beowulf.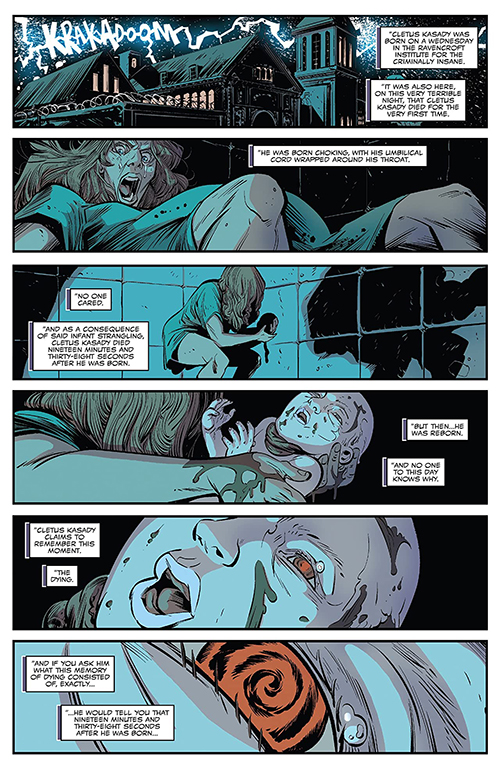 4. Venom Unleashed Vol. 1 (JUN191054)
Before you continue with Venom "proper," you should take a slight but informative detour with the Venom Unleashed trade paperback. The timeline of events might be a bit jarring seeing how this book contains several mini-series. Some of which take place after and before Absolute Carnage (more on that later). But it gives you some very necessary background on symbiotes in Viet Nam, Cletus Cassaday's resurrection, and more.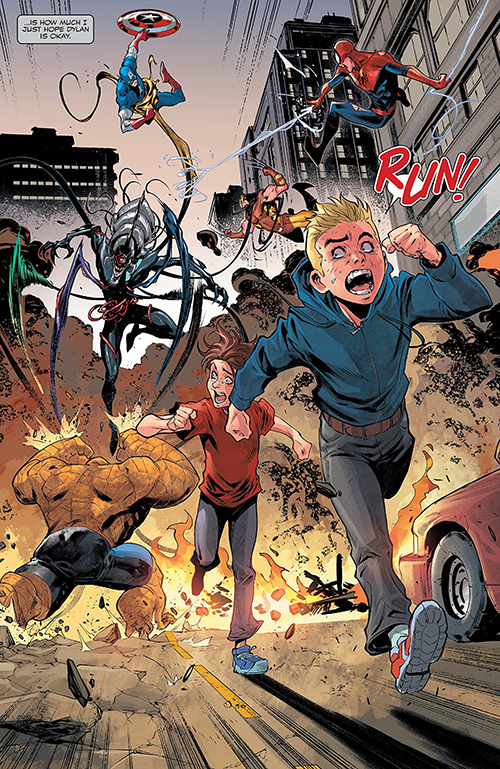 3. Venom by Donny Cates Vol. 2 (JUL200674)
Okay. Back to the meat and potatoes of this story. After a detour involving War of the Realms (check it out, but it's not essential here), Venom is about to dive head first into another eventful strike on New York City. It's about to be ultimate Carnage in the Big Apple!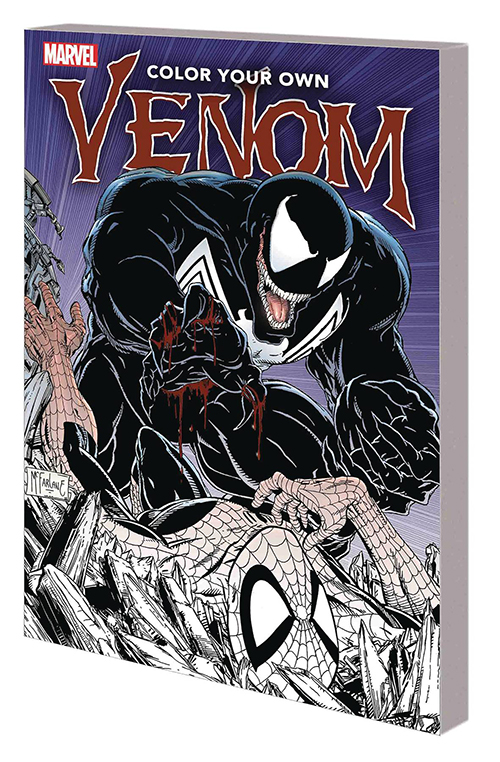 2. Color Your Own Venom (JUN180977)
Just kidding.
I really just love that there is a Venom coloring book.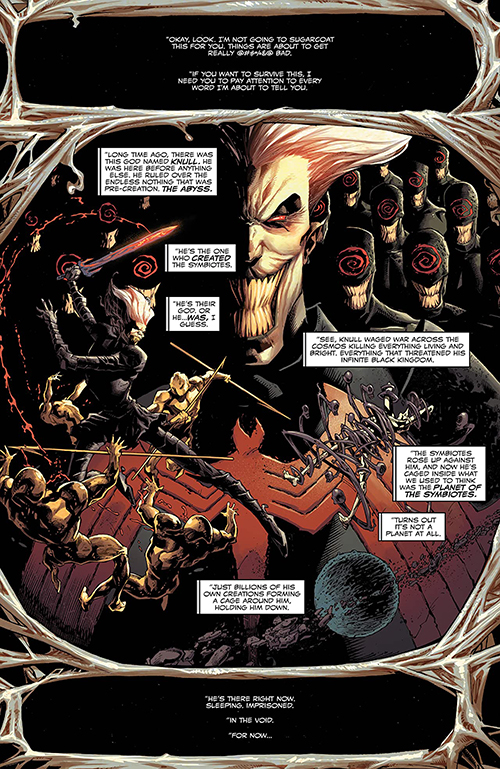 1. Absolute Carnage (OCT191107)
This is it. Not only do you get absolute carnage, but you absolutely get Carnage against Venom, Spider-Man, Miles Morales, the Avengers, the X-Men, and the rest of the Marvel U. Everything you've read up to this point crescendos here. But there is another high point already on the rise. It's called "Null, the King in Black" and he hasn't even taken his final form!
For more information about Marvel's King in Black event, keep an eye on PREVIEWSworld.com's Twitter, Facebook, YouTube, or Instagram.
****
Troy-Jeffrey Allen is the Consumer Marketing Digital Editor for PREVIEWSworld.com and Diamond's pop culture network of sites. His comics work includes BAMN, Fight of the Century, and the Harvey Award-nominated District Comics.