Morbius Artist Marcelo Ferreira Signs Exclusive Agreement With Marvel
Oct 11, 2019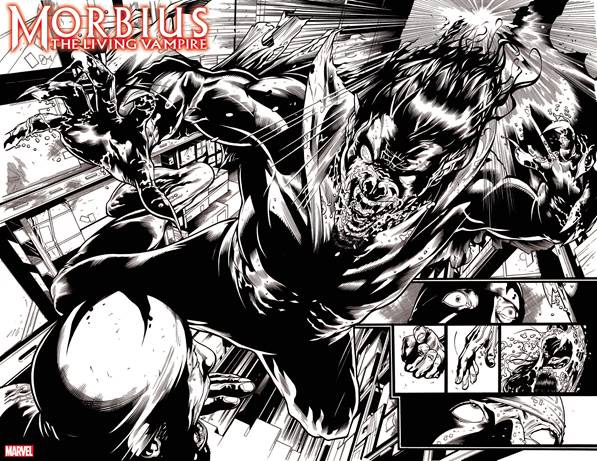 Announced this past weekend at New York Comic-Con's Retailer Panel, artist Marcelo Ferreira has signed an exclusive agreement with Marvel Comics. Known for his work on books like War of the Realms: Punisher, Friendly Neighborhood Spider-Man, and Absolute Carnage VS. Deadpool, Ferreira has already garnered praise from fans and critics alike for his takes on some of Marvel's most iconic characters. Now he'll be bringing Morbius the Living Vampire to life with writer Vita Ayala in an all-new ongoing series debuting in November. Proven to be a powerhouse in delivering fearsome action sequences, Ferreira's skills will no doubt make Morbius' struggles and adventures more frightening than they've ever been before!
"I have been working with Marvel for the past 12 months, and I am nothing but thrilled that I have been offered this exclusive deal," says Ferreira. "Starting with Morbius, I am sure we will be able to deliver great comics to the fans for another year and on!"
"Working with Marcelo is an amazing collaborative experience! He is always excited for and engaged in the project, and always has so many ideas to bring to the table," says Ayala. "Every page I see on Morbius is a thousand times more intense and dynamic than I imagined. I am so happy to be able to work with him!"
"Marcelo is an incredible talent, one who I was fortunate enough to work with before Morbius on Absolute Carnage VS. Deadpool. In reading those issues before they went to the printer I – and I think everyone here at Marvel – was struck by Marcelo's classic action sensibilities," says Editor Devin Lewis. "Marcelo's style fit in perfectly with what we were building across Absolute Carnage, and when it came time to start building a Morbius book, he immediately caught my eye. It's clear from the very first page of his work that you see that Marcelo is a huge Marvel fan and has done his homework. How to Draw Comics the Marvel Way is in the marrow (hah!) of his work, and Marcelo gives the reader something on every single page, if not every single panel. The work he's been doing in Morbius is some of the most visceral, scary and, yes, bloody stuff I've ever worked on in my time at the House of Ideas, and I'm so excited for everyone out there to sink their teeth into it!"
MARVEL COMICS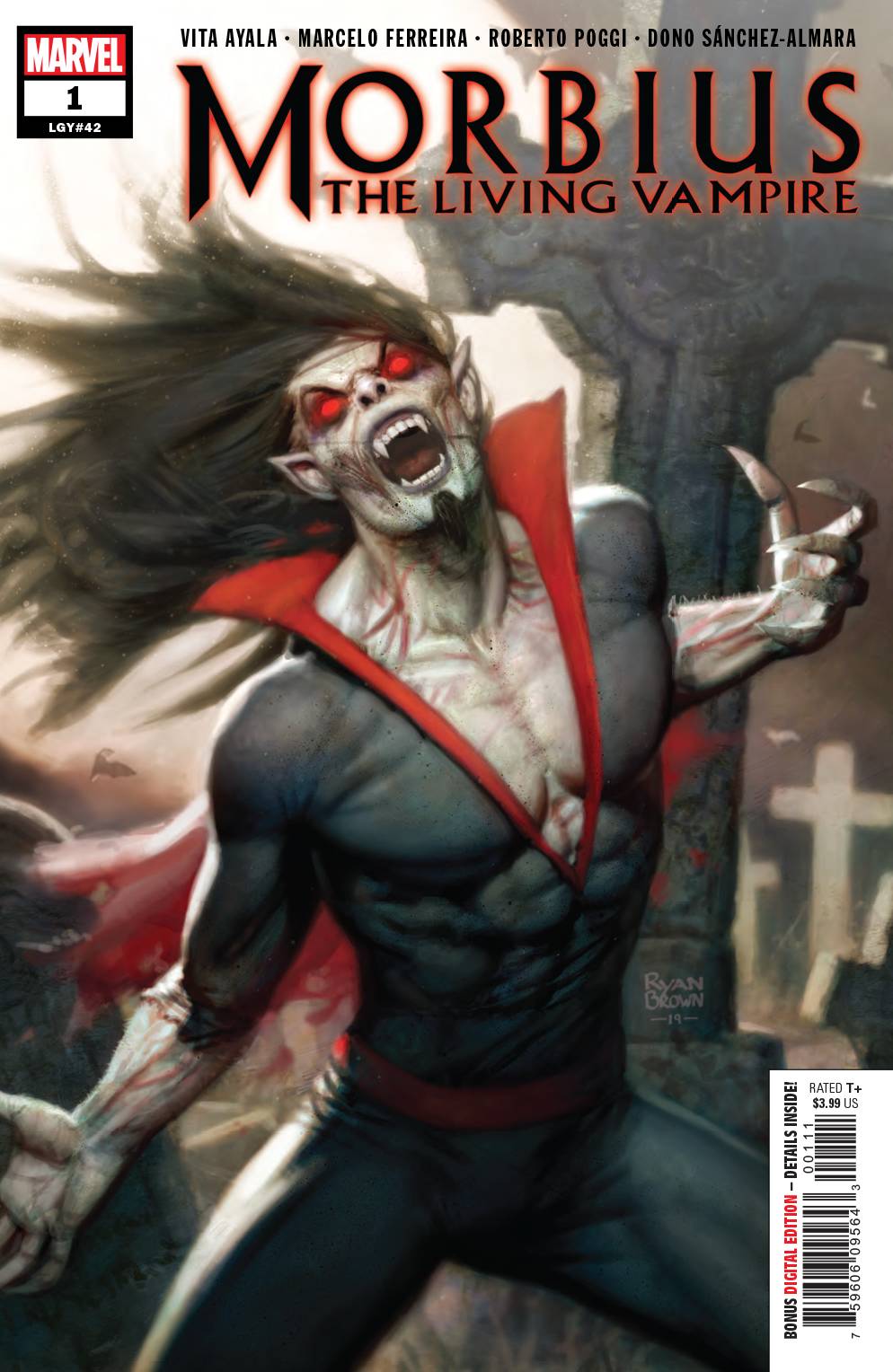 (W) Vita Ayala (A) Marcelo Ferreira, Roberto Poggi (CA) Ryan Brown
MORBIUS IS THE LIVING VAMPIRE...OR IS HE MORE?
ALL-NEW ONGOING SERIES!
For years, Nobel Prize winning biologist Michael Morbius has been struggling to cure himself of his vampirism, and now, for the first time in years, one may be within reach! But the path to it is littered with dangers and worse!
Rated T+
In Shops: Nov 13, 2019
SRP: $3.99
MARVEL PREVIEWS Page #34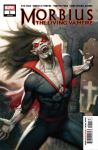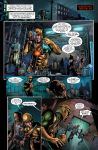 Click to View

MARVEL COMICS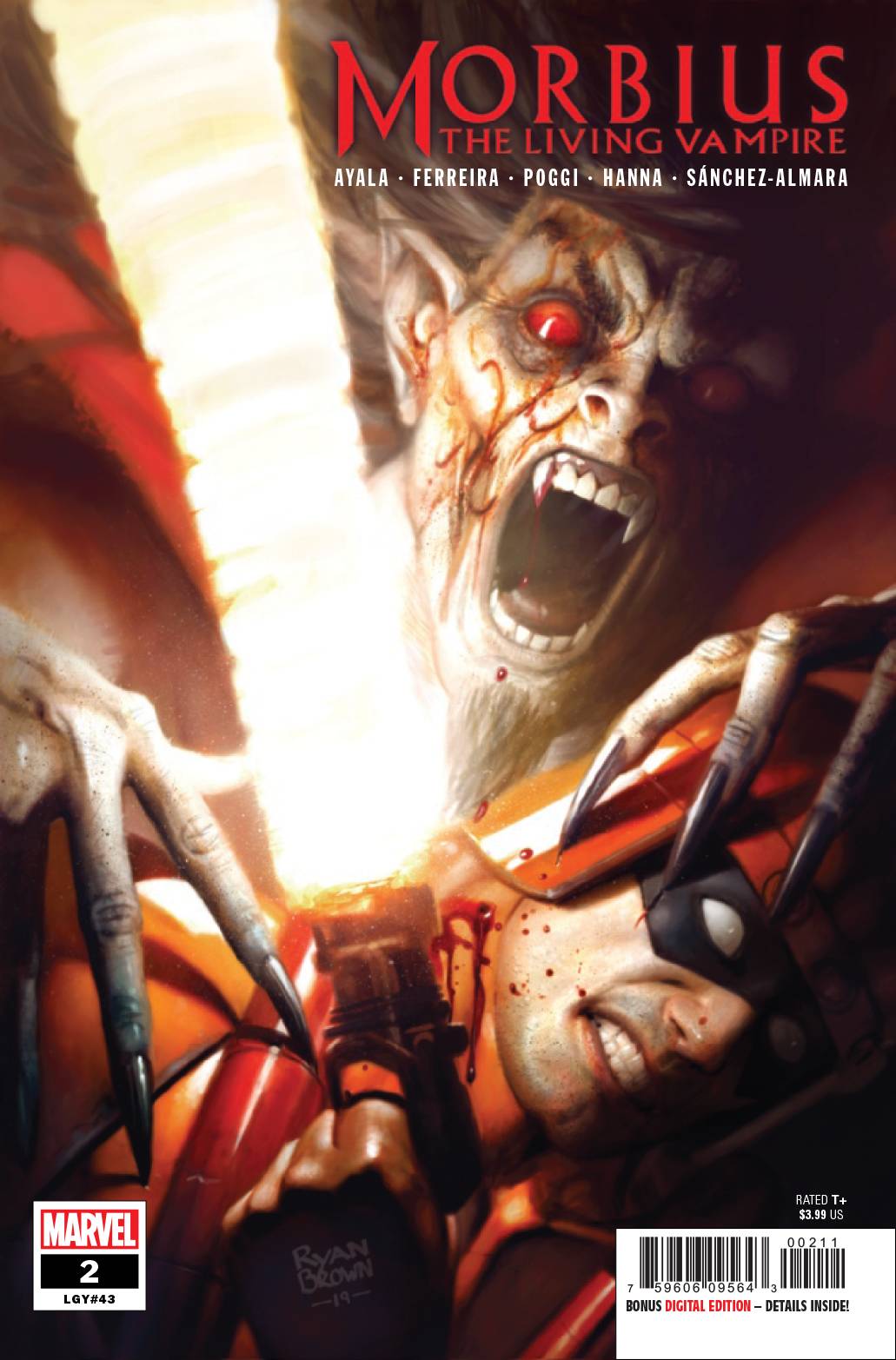 (W) Vita Ayala (A) Marcelo Ferreira, Roberto Poggi, Scott Hanna (CA) Ryan Brown
THE MONSTROSITY OF MORBIUS CONTINUES!
• In an attempt to cure himself, Morbius has taken matters into his own hands...with monstrous results!
• The Melter is the first in a line of victims for the Living Vampire!
Rated T+
In Shops: Dec 11, 2019
SRP: $3.99
MARVEL PREVIEWS Page #50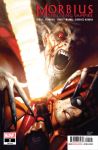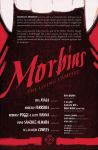 Click to View