A Mysterious Marvel Murder is Incoming - More Pieces of the Puzzle Revealed!
Sep 05, 2019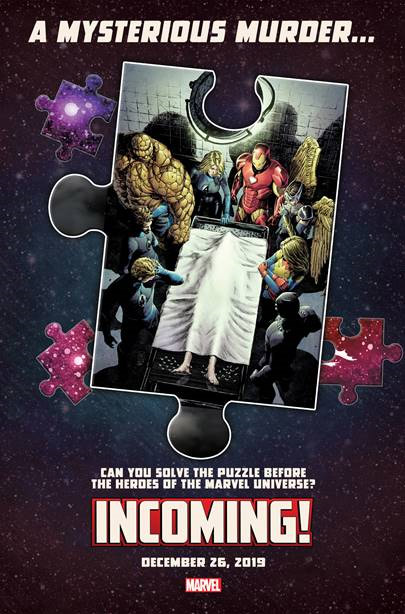 Iron Man, The Fantastic Four, and other heroes mourn for an unknown victim! Who could it be?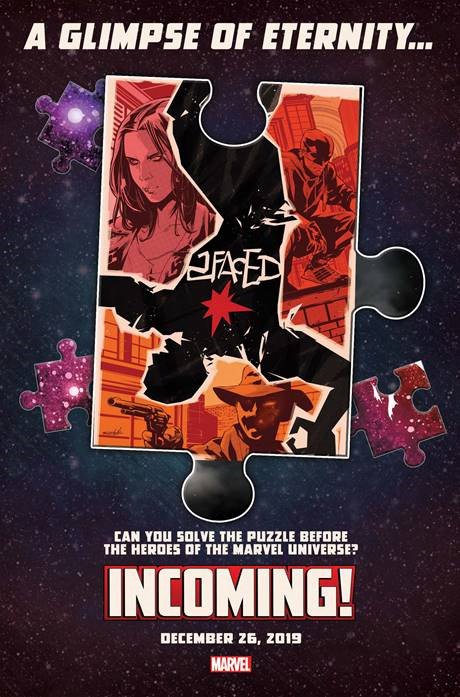 Marvel has revealed another piece of the puzzle. This time it looks like Jessica Jones and Daredevil are in the mix. The mysterious Masked Raider appears to be along for the ride as well. But who is the "2-Faced" victim?
This mysterious murder continues to ripple through the Marvel Universe! What could it mean?
Stay tuned to PREVIEWSworld to find out more when Marvel reveals their December solicitations later this month!