Suit Up: Hulk Smashes August's PREVIEWS
Aug 17, 2019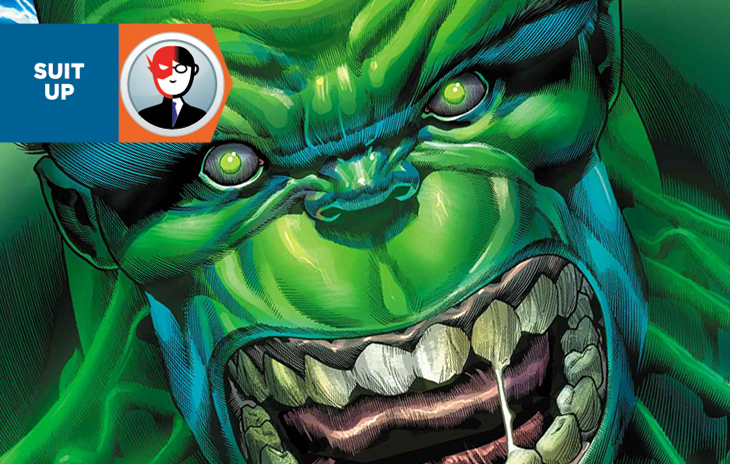 You wouldn't like him when he's angry...but you will like him inside PREVIEWS catalog.
August's PREVIEWS is jam-packed with over 500 pages of incredible must-haves. And, somehow, we've managed to cram a few incredible Hulks in there too.
Take a look below at all things Hulk that you can pre-order now at comic shops through the August PREVIEWS catalog.
INVALID ITEM