"Marvel Comics #1000" Will Feature 80 Creative Teams for 80th Anniversary One-Shot
May 10, 2019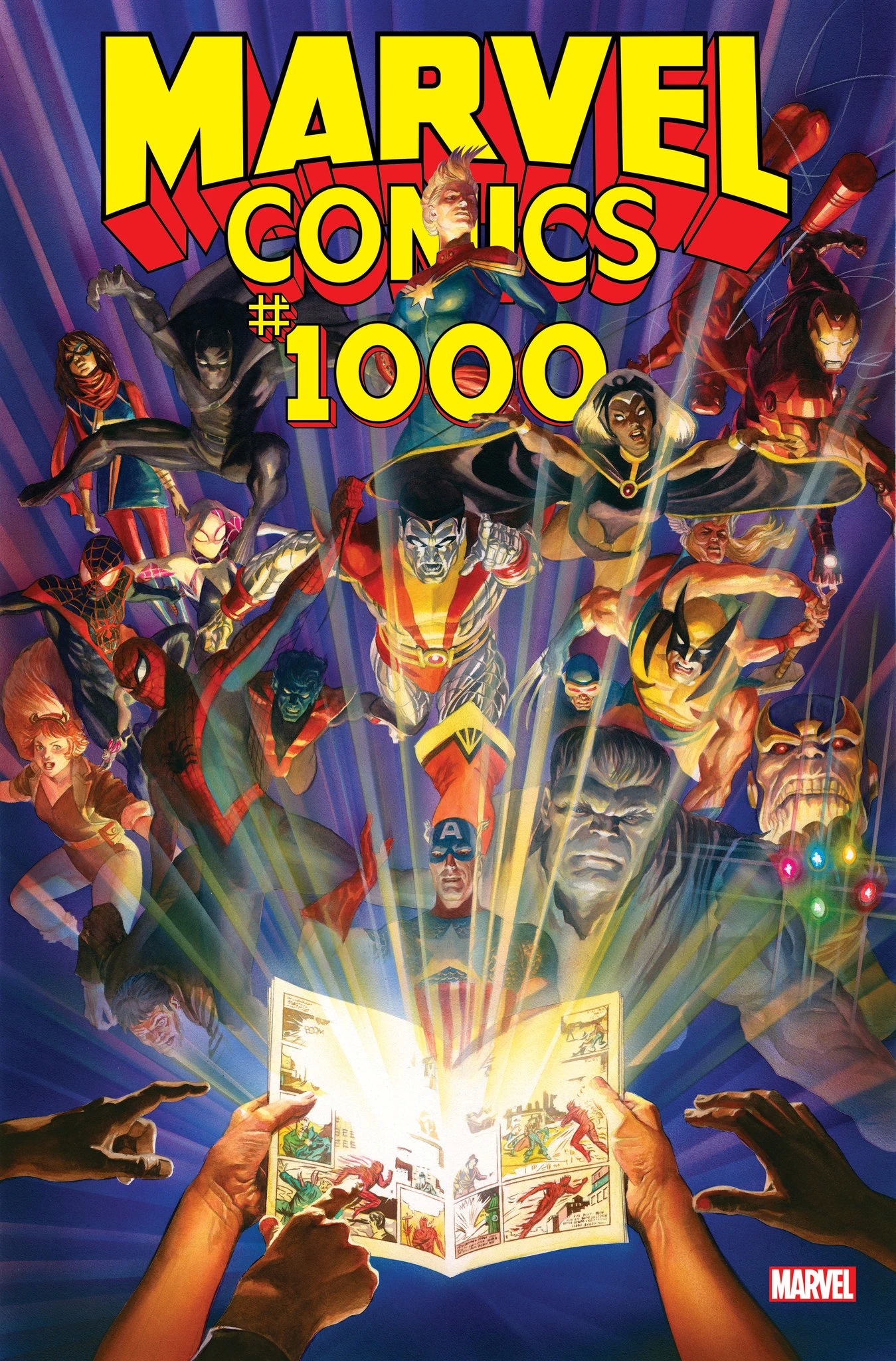 Marvel has revealed their plans after a massive blitz of creators have announced they are working on a secret project.
Per a reveal from the New York Times, Marvel has announced Marvel Comics #1000, an 80-page one-shot that features 80 creatives times chronicling 80 years of Marvel history.
Marvel Comics #1000 will be available at comic shops August 2019, 80 years following the publication of Marvel Comics #1
"This is by far the most complex and complicated and difficult book I've ever had to assemble," Marvel's executive editor Tom Brevoor told NYT.
Creative teams range from Al Ewing and George Perez to Kareem Abdul-Jabbar, Raymond Obstfeld and Mattia De Iluis. The main cover is painted by Alex Ross.
Marvel Comics #1000 will be available to pre-order in the June PREVIEWS catalog.