Read Up On The Surviving "Avengers: Endgame" Heroes
Apr 25, 2019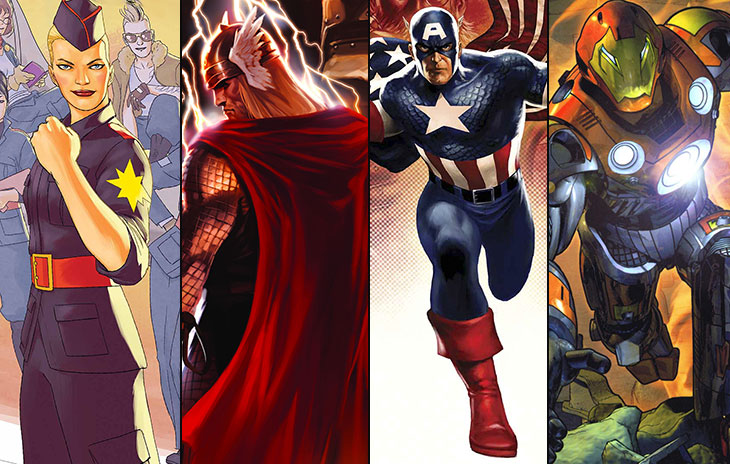 The Endgame is HERE!
Avengers: Endgame, one of the most anticipated films in years, is now playing in theaters. The film pits the survivors of Thanos' universe-altering Snap against the Mad Titan himself.
Do you want to learn a little more about the survivors? Take a look below and find out which trade you should pick up at your local comic shop for your favorite survivor.
ANT-MAN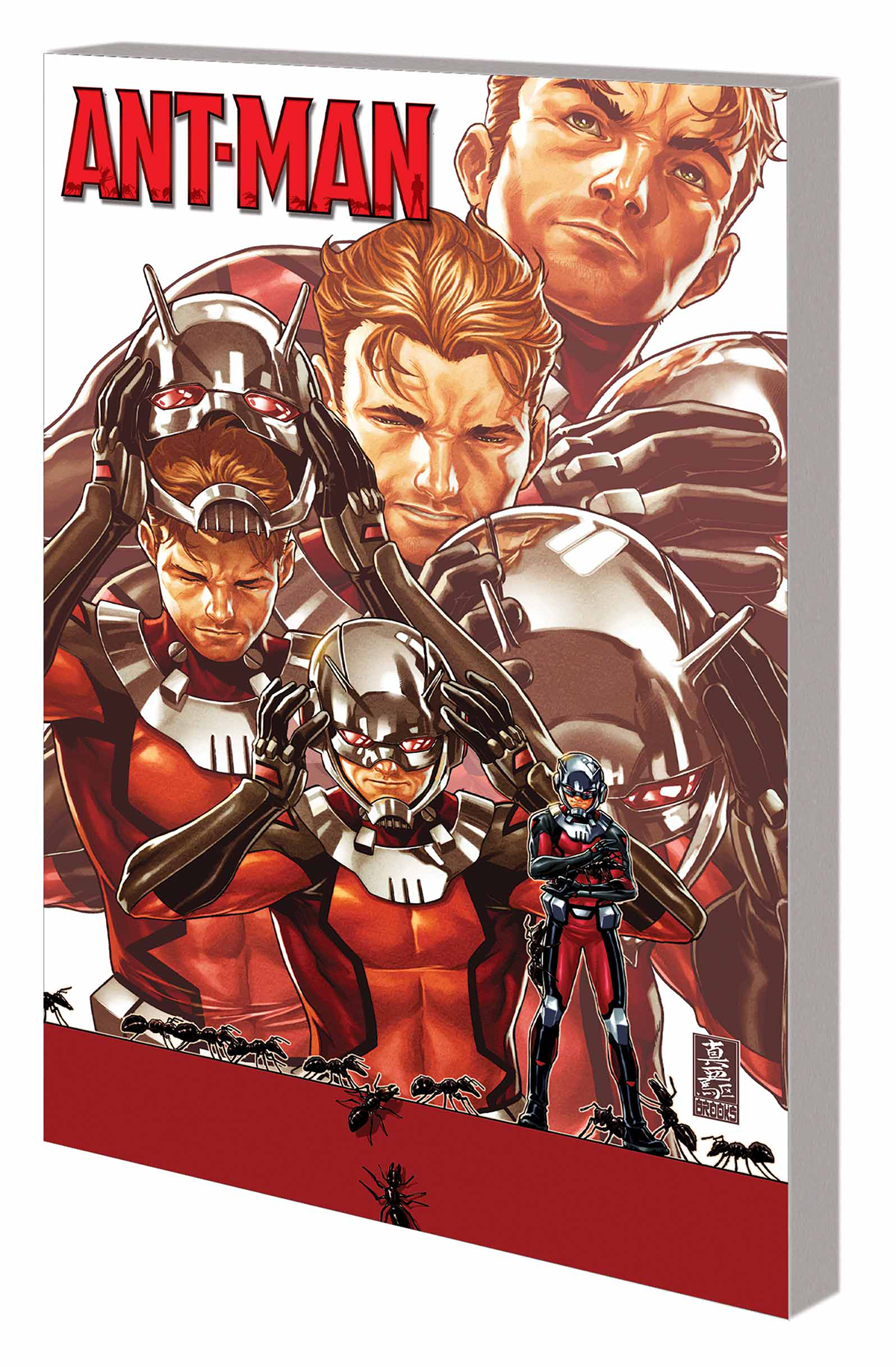 Ant-Man: Second Chance Man
Scott Lang has never exactly been the world's best super hero. Heck, most people don't even think he's been the best Ant-Man! And the last guy invented Ultron and joined the Masters of Evil, so that's saying something. But when Iron Man calls with a once-in-a-lifetime opportunity, Scott's going to get a second chance to be the hero he's always dreamed of becoming! Then, Scott faces off against his old foe the Taskmaster, but who is the mystery villain pulling the strings? And when Ant-Man needs to pull off an impossible break-in, he assembles a new gang...of criminals! Because that's what heroes do, I guess. Sure, he's been to prison, had a messy divorce and was...um, dead for a while there. But this time is different! This time nothing is gonna stop the astonishing Ant-Man!
BLACK WIDOW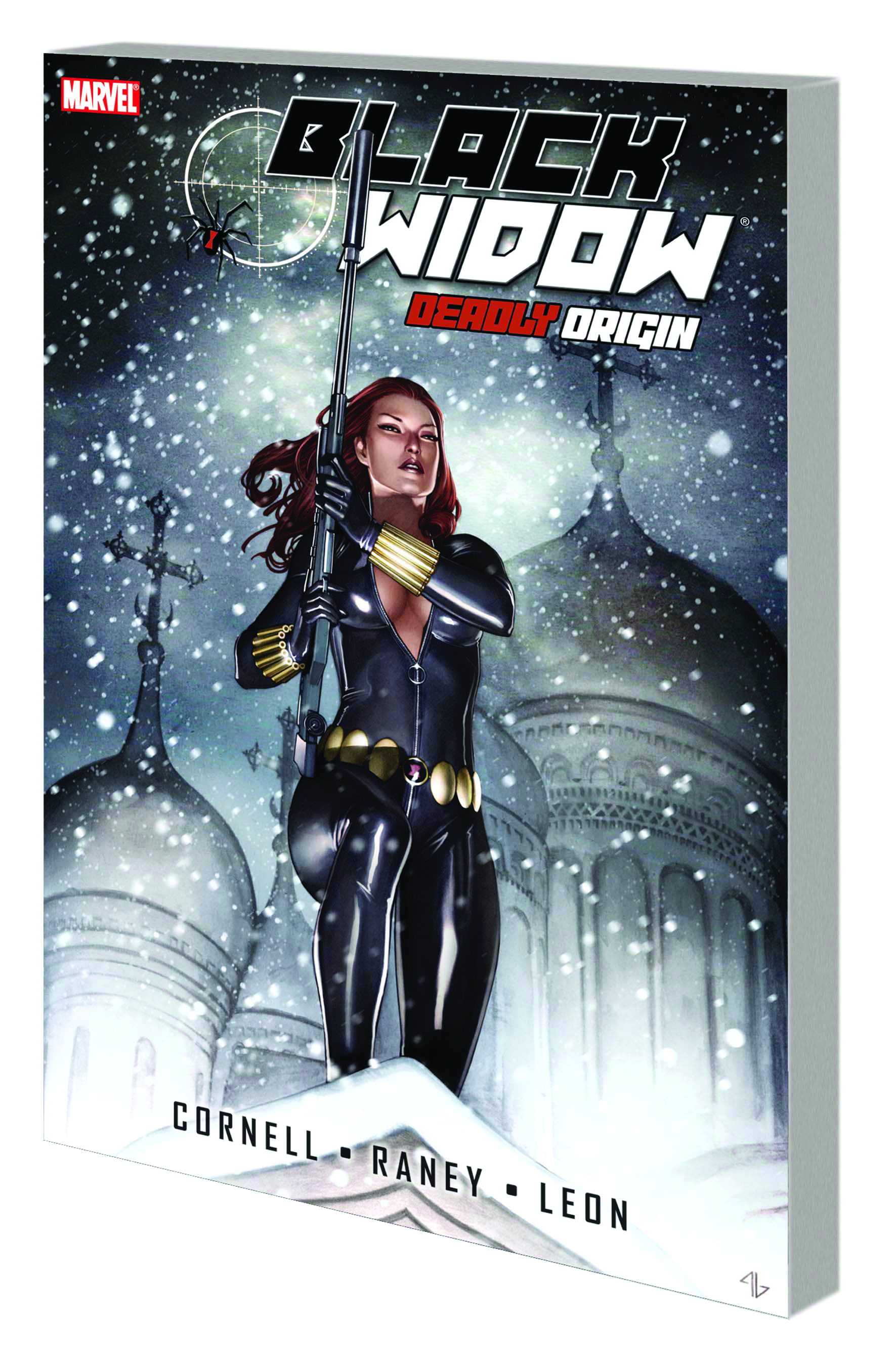 Black Widow: Deadly Origin
Trained from a young age to become a razor-sharp weapon, the Russian girl named Natalia Romanova was honed into the world-class secret agent and sometime super hero known as the Black Widow. Throughout her chaotic life of espionage and double-crosses, only one thing remained constant: her relationship with Ivan, the enigmatic man who raised her as a daughter. But when the mysterious "Icepick Protocol," suddenly strikes at her beloved father figure, the stakes of Natalia's dangerous work become even higher. With this mysterious conspiracy threatening everyone she loves, the Black Widow must untangle the decades of treachery and betrayal that have plagued her life since childhood. Racing around the globe, Natalia must confront former lovers and allies including Daredevil, Hawkeye, Hercules, Nick Fury and the new Captain America. But even with powerful allies like this, can she act quick enough to prevent her past from destroying her future?
CAPTAIN AMERICA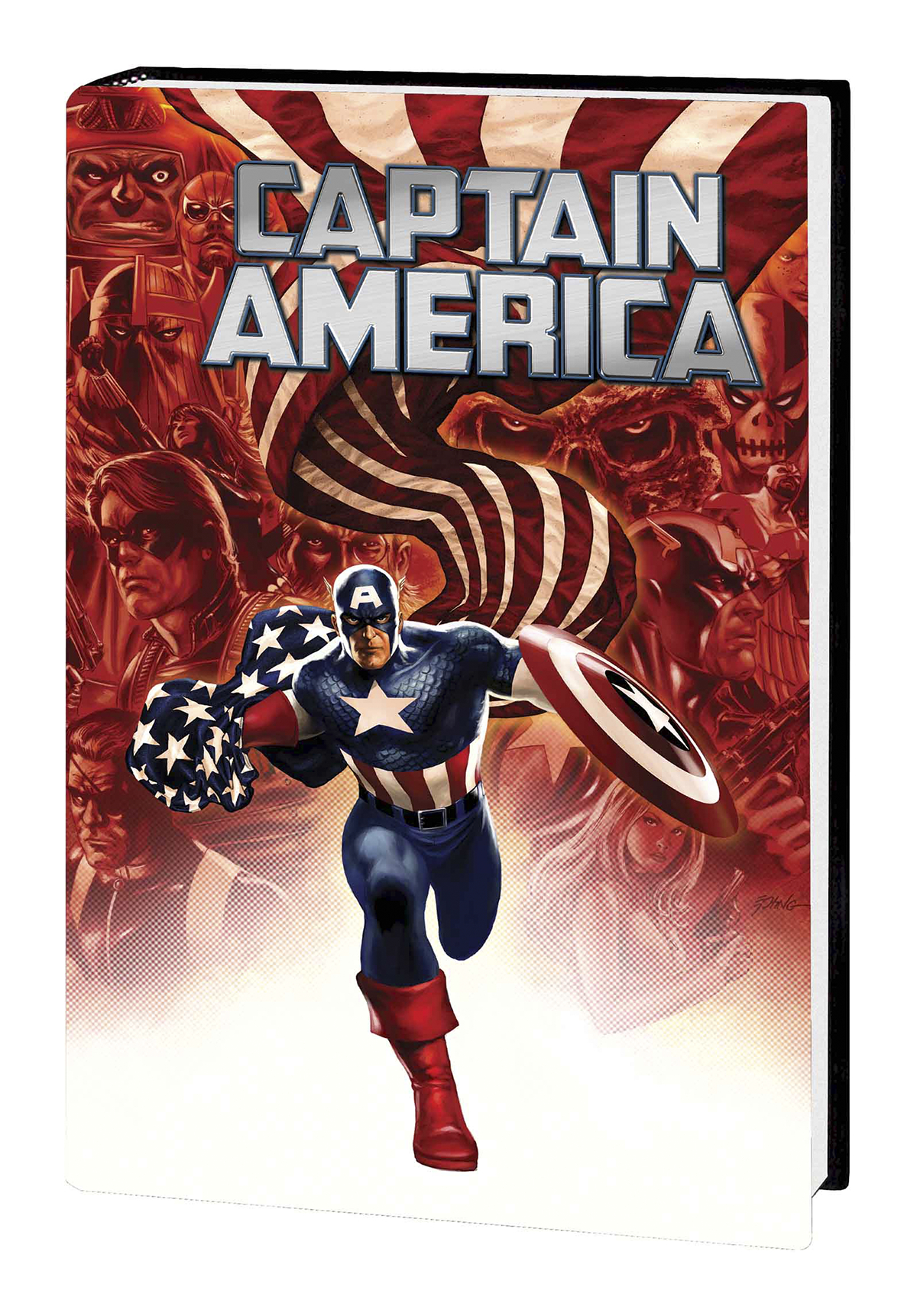 Captain America: Return of the Winter Soldier
As Captain America's staunch ally Bucky, James Buchanan Barnes was one of America's greatest heroes of WWII - until he was brainwashed into becoming the Soviet spy known as the Winter Soldier. Now, in the aftermath of FEAR ITSELF, James is the Winter Soldier again! When Russian sleeper agents awaken and old enemies resurface with new identities, Winter Soldier and Black Widow clash with Dr. Doom - and James must save the Widow from her own past! But even with help from Wolverine and Hawkeye, must Bucky sacrifice everything to save his love? Meanwhile, Captain America takes on Scourge and the Discordians, while a deadly villain from the past reveals a mystery spanning generations of heroes!
CAPTAIN MARVEL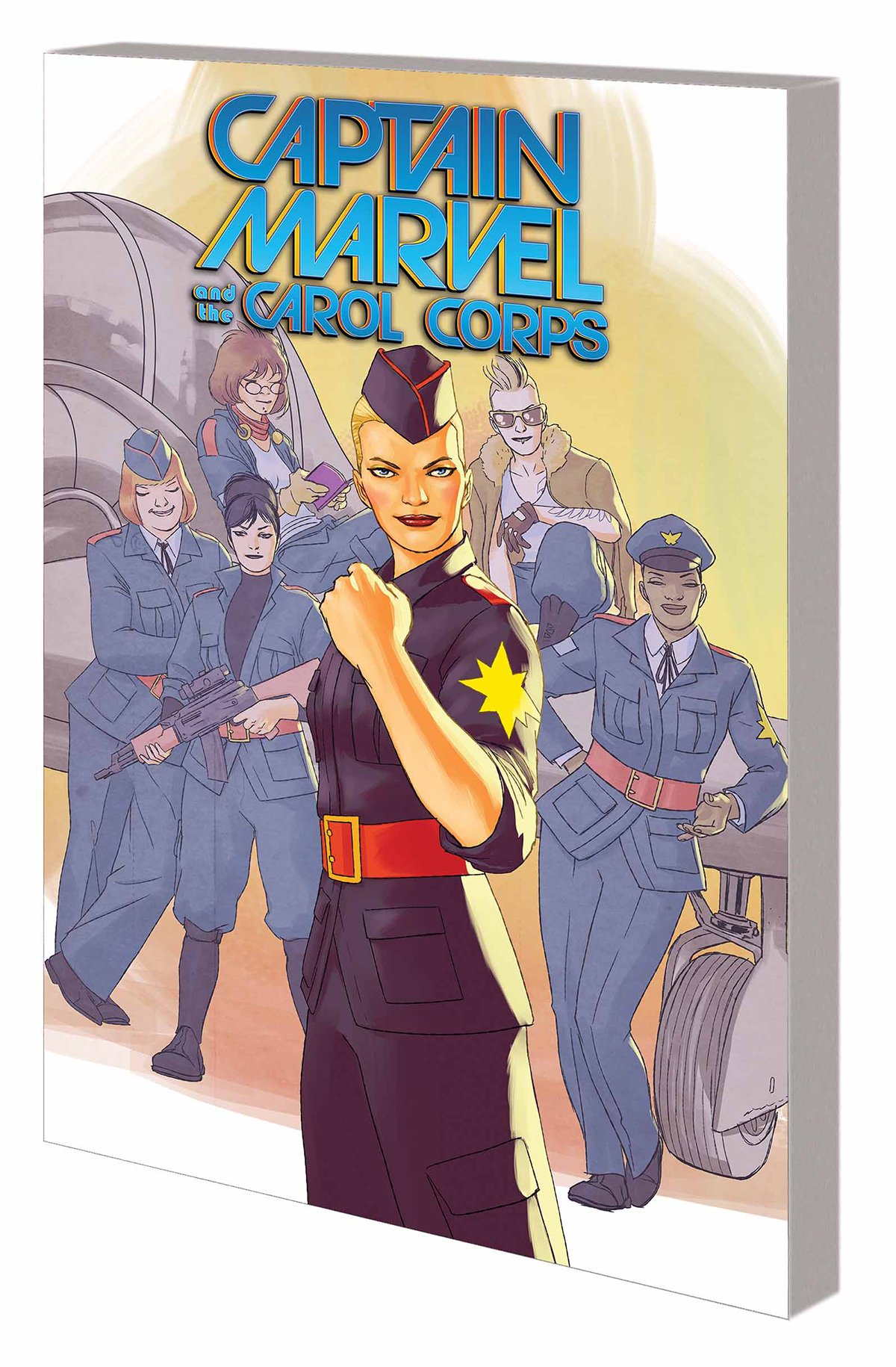 Captain Marvel and the Carol Corps
Welcome to Hala Field, the Battlefield domain where being a part of the elite Carol Corps requires guts, guile and lots of grit. These ladies are the best of the best - and they'll take you down if you threaten their Captain! After explosive events take the squad by surprise, Captain Marvel and her Carol Corps are determined to never again be left in the dark. Together, they begin a secret and highly dangerous campaign, but chasing secrets quickly brings trouble to Hala Field - and now it's Corps vs. Corps! Captain Marvel and her team are pinned down by the Thor Corps, and the squad is in no shape for a firefight. If they can win the battle, they've got one way out of this mess: up!
HAWKEYE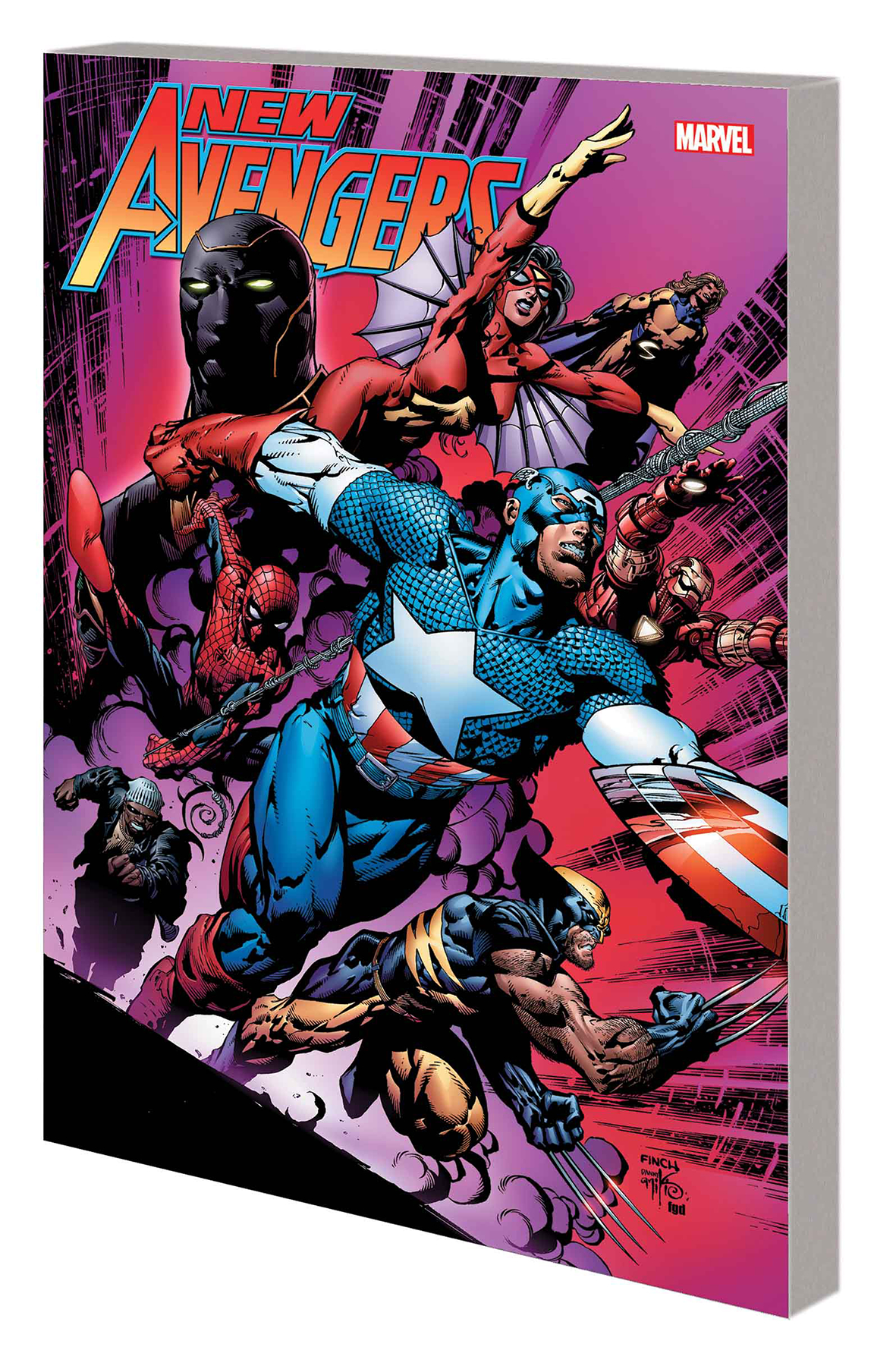 New Avengers
As Brian Michael Bendis' New Avengers roster is completed, who is the masked Ronin - and why has Captain America recruited this mysterious figure? In the wake of the tumultuous events of HOUSE OF M, a new threat emerges that may be impossible to stop. Canada's premier super-team finds that out the hard way - will the Avengers fare any better? And when CIVIL WAR breaks out across the Marvel Universe, Iron Man and Captain America will find themselves on opposite sides - and their team will be torn in two!
HULK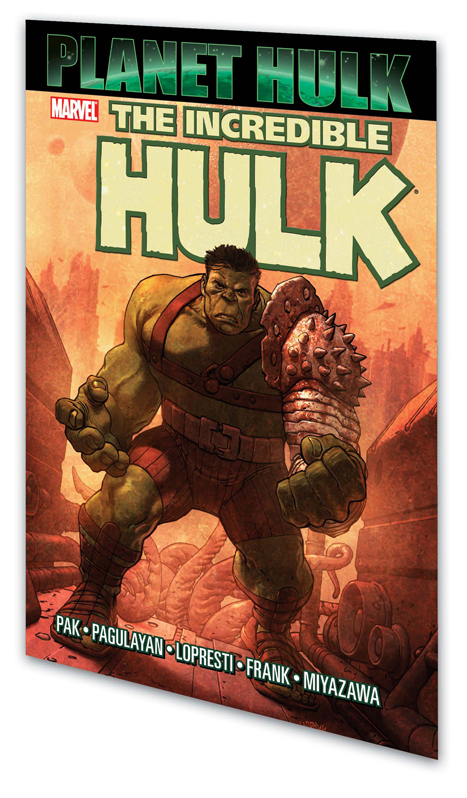 Planet Hulk
A whole new world of hurt! Betrayed by Earth's heroes and exiled into outer space, the man-monster Hulk has landed on the distant planet Sakaar, ruled by the tyrannical Red King. Sold into slavery, Hulk becomes the Green Scar, the planet's mightiest gladiator - but his new masters get more than they bargained for when he forges a bond of brotherhood with his fellow fighters: crafty insectoid Miek, the horrific Brood, wise rock-man Korg, shadow warrior Hiroim, noble-born rebel Elloe and her loyal guardsman Skee. Together, these gladiators start a revolution that could change their entire world - or destroy it.
IRON MAN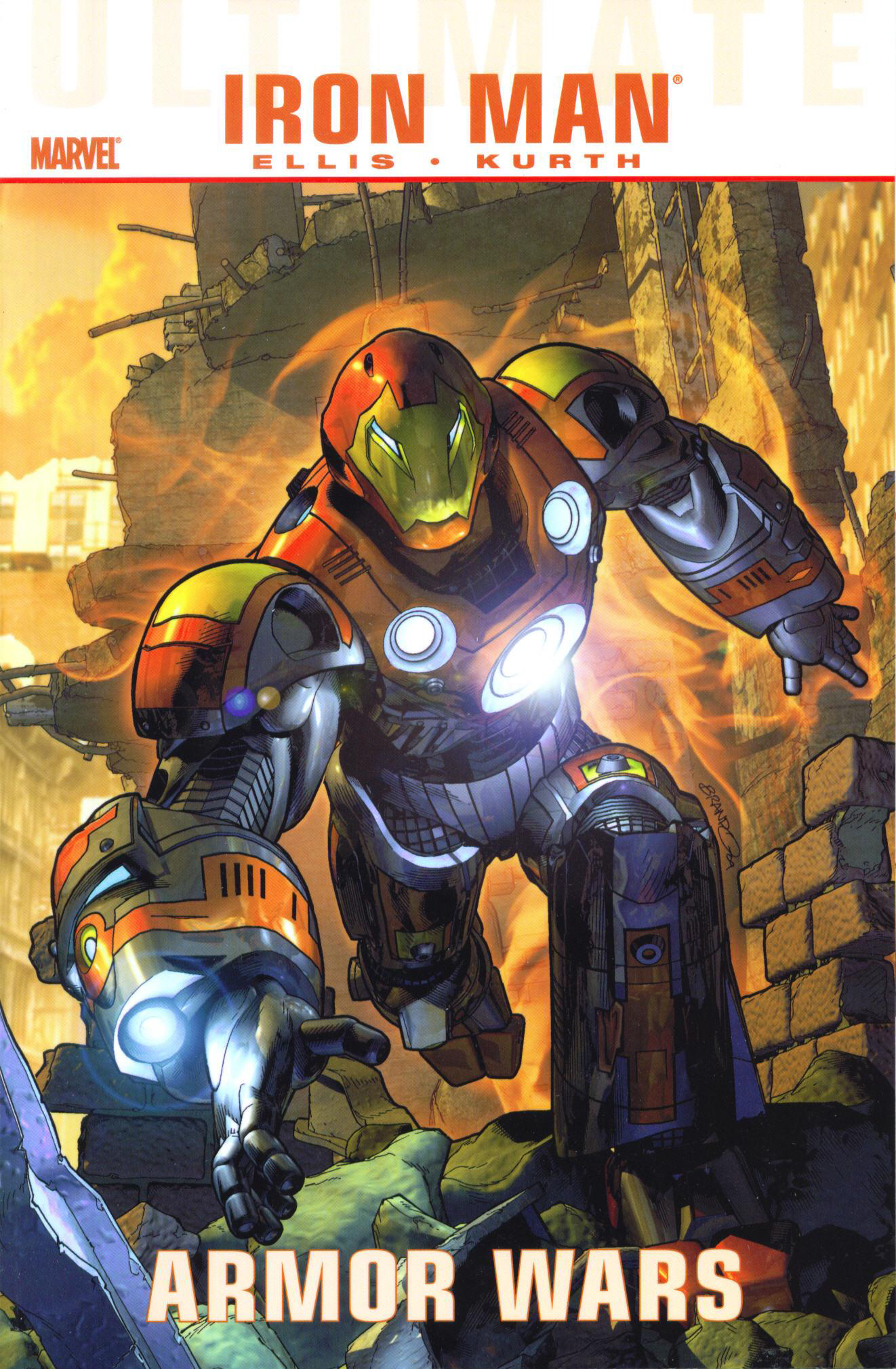 Iron Man: Armor Wars
The Iron Man armor is Tony Stark's greatest technological achievement. And it's just fallen into the hands of the world's criminal underground. Dashing, handsome and wealthy beyond measure, Tony was once the envy of every man on Earth. But in the wake of Ultimatum, times have changed. The Ultimates have disbanded, the world is in ruins and Stark's money has finally found its limits. Worst of all, he's lost the one thing that made him truly unique: Iron Man. When the once impenetrable Stark Tower is ransacked by a mercenary known as the Ghost using modified Stark technology, Tony knows his armor's specs will hit the black market instantly. And the only way to make sure that criminals don't use his creation for evil is to hunt them down himself. Now, the world's greatest hero, Iron Man, must face his deadliest foe: himself!
NEBULA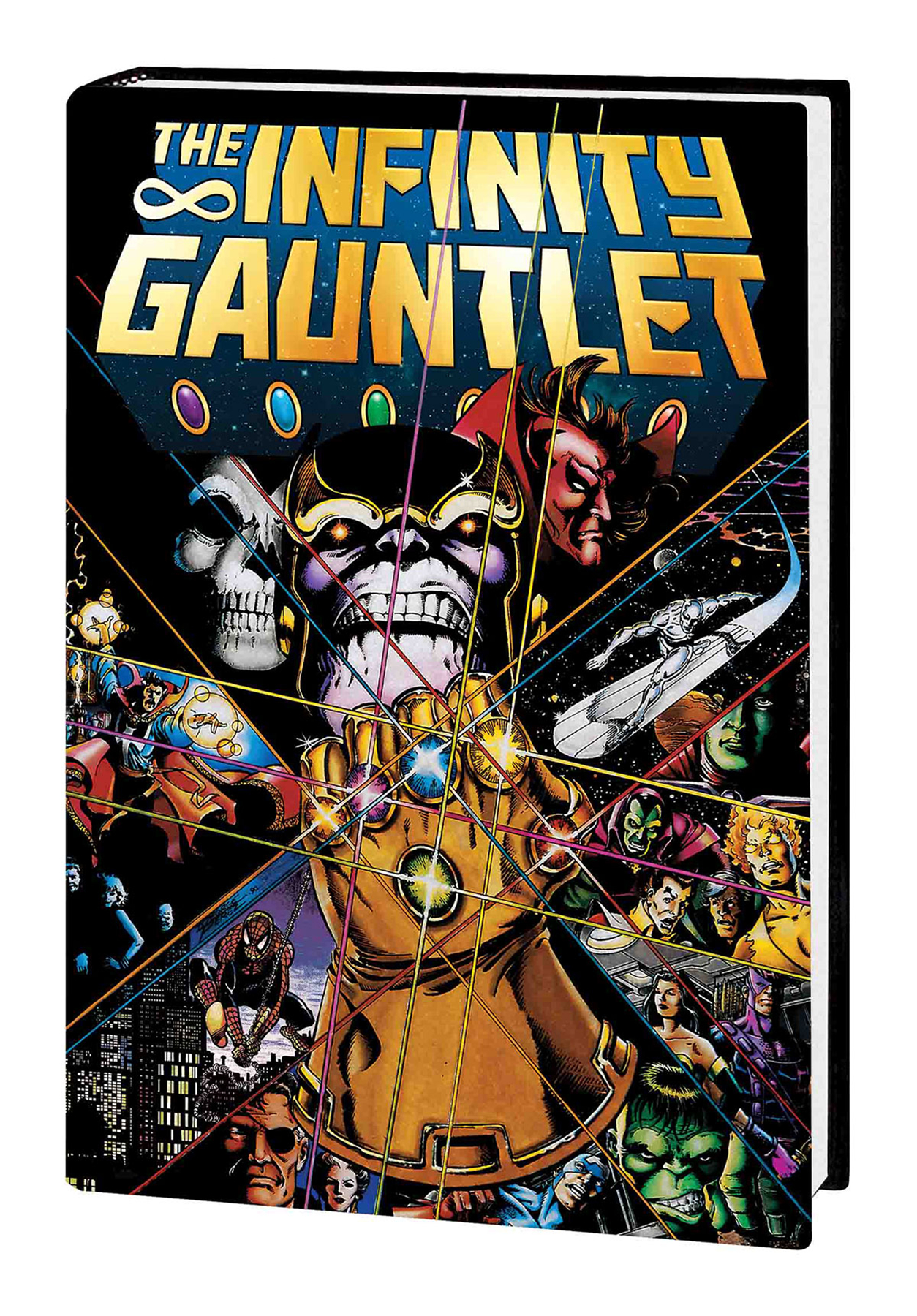 The Infinity Gauntlet
It's the Avengers, the New Warriors, the X-Men and more against the omnipotent Eternal, Thanos! The Mad Titan has become the most powerful being in the universe, and enslavement or destruction may be the only choices he gives it! The successive Starlin sagas that shook space and time start here!
OKOYE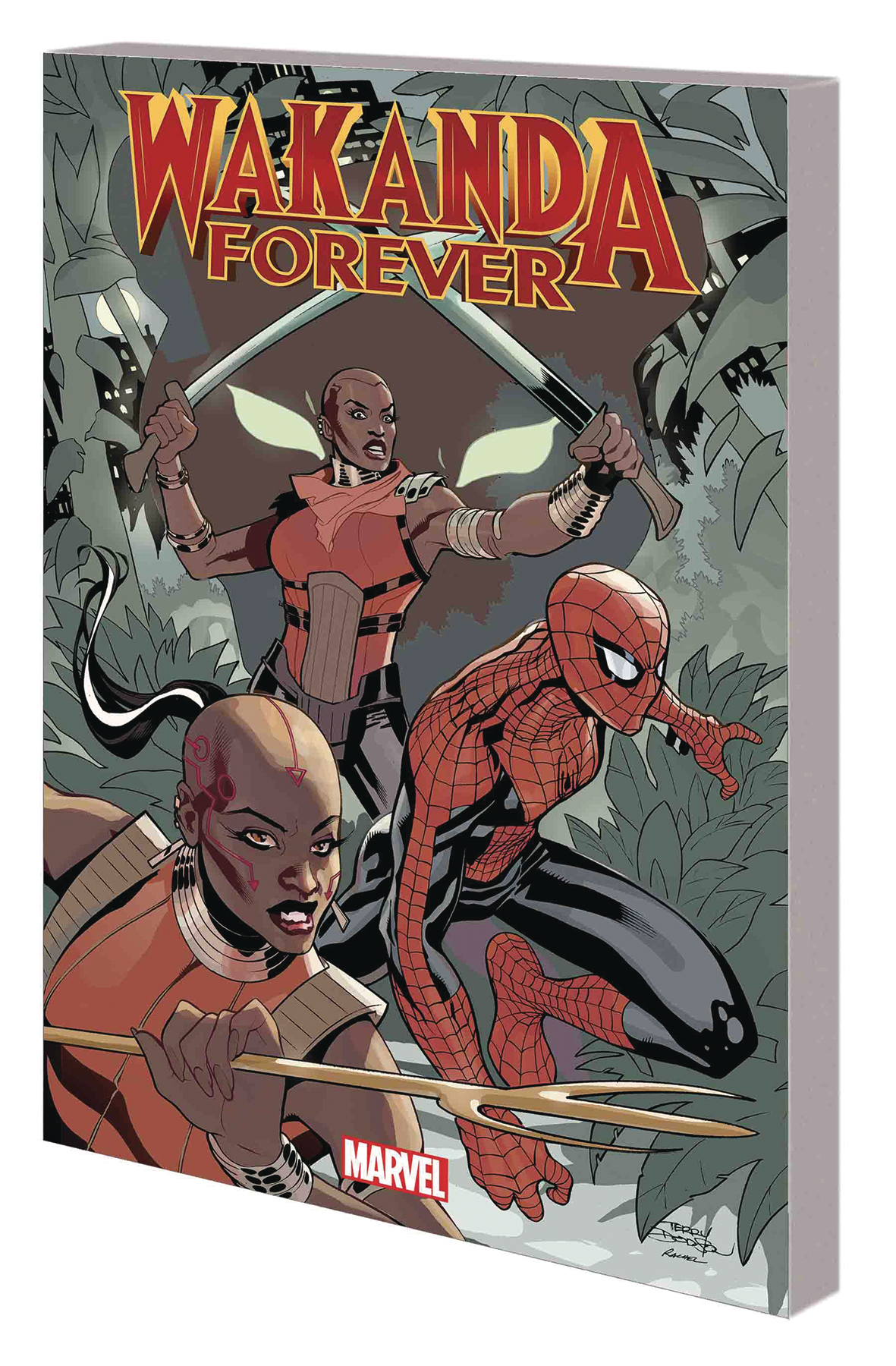 Wakanda Forever
The Dora Milaje are venturing out of Wakanda - and adventuring across the Marvel Universe! It's Wakanda's best warriors - Okoye, Ayo and Aneka - on a globe-trotting mission to protect the realm at any cost. When they discover a threat from their homeland causing trouble in New York, they'll leap into action - with or without their king. And that brings them to Spider-Man's friendly neighborhood! But former Dora Milaje member Nakia, A.K.A. Malice, has set a trap to lure the Black Panther into her obsessive clutches - beginning by taking out his one true love, Storm of the X-Men! And when T'Challa joins the fight, he brings a few mighty friends with him - and that means Okoye, Ayo and Aneka will assemble alongside the Avengers!
ROCKET RACCOON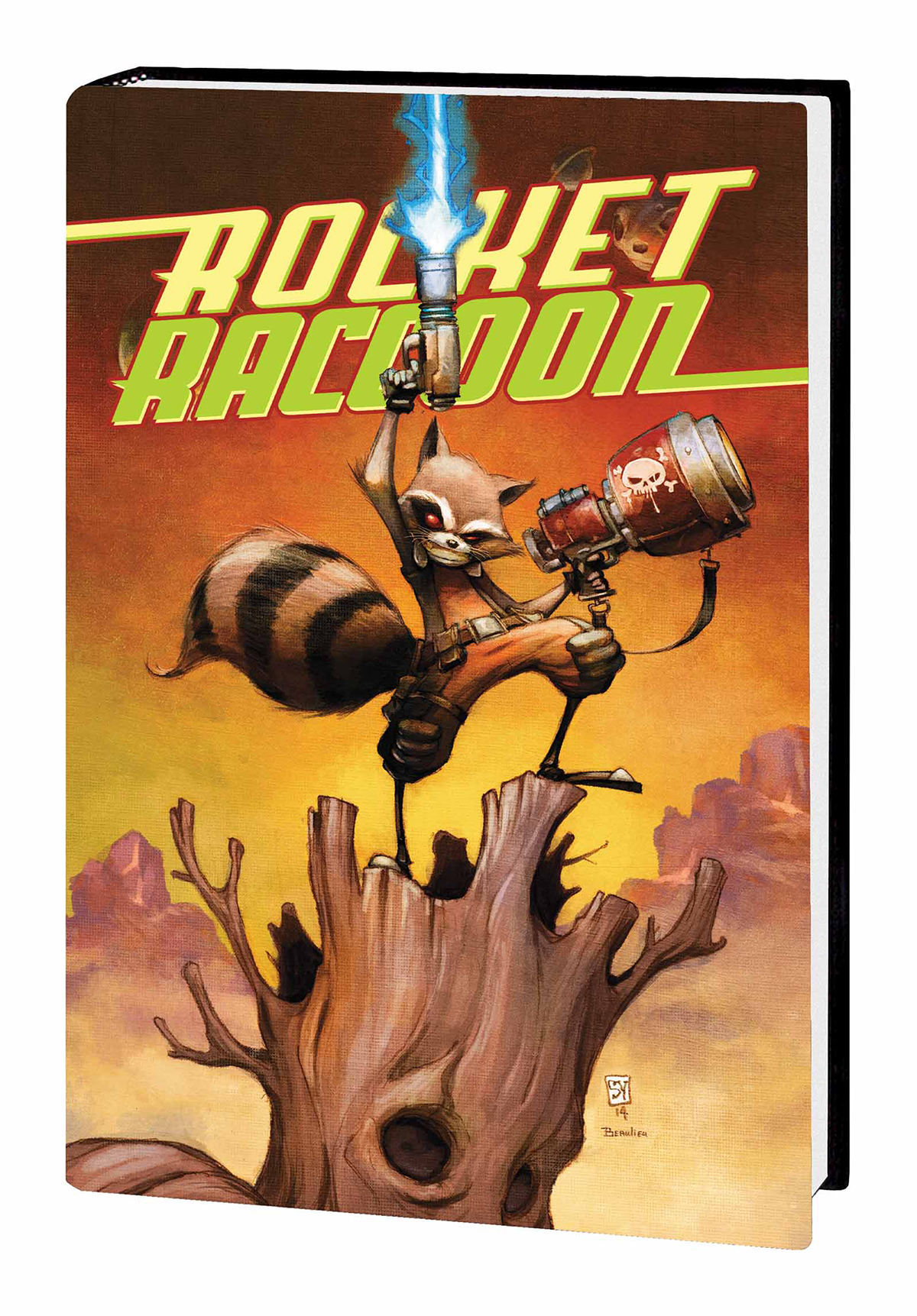 Rocket Raccoon: A Chasing Tale
Rocket Raccoon is the last of his kind: a hero to the weak, a champion of good, a swashbuckling pioneer of valor (and guns). But his life of adventure may end abruptly when he's framed for murder - and the authorities aren't the only ones on his tail! (Get it?) There's another "Rocket Raccoon" out there, but the universe just ain't big enough! The lookalike killer is one step ahead of Rocket; now, it's up to our hero and his best pal, Groot, to find the truth! With Macho Gomez and the Ex-Terminators tracking him, can Rocket make it out alive and clear his name? Superstar creator Skottie Young delivers the series we've been waiting decades for. Because really, Rocket and Groot are the only Guardians of the Galaxy you actually care about, right?
THOR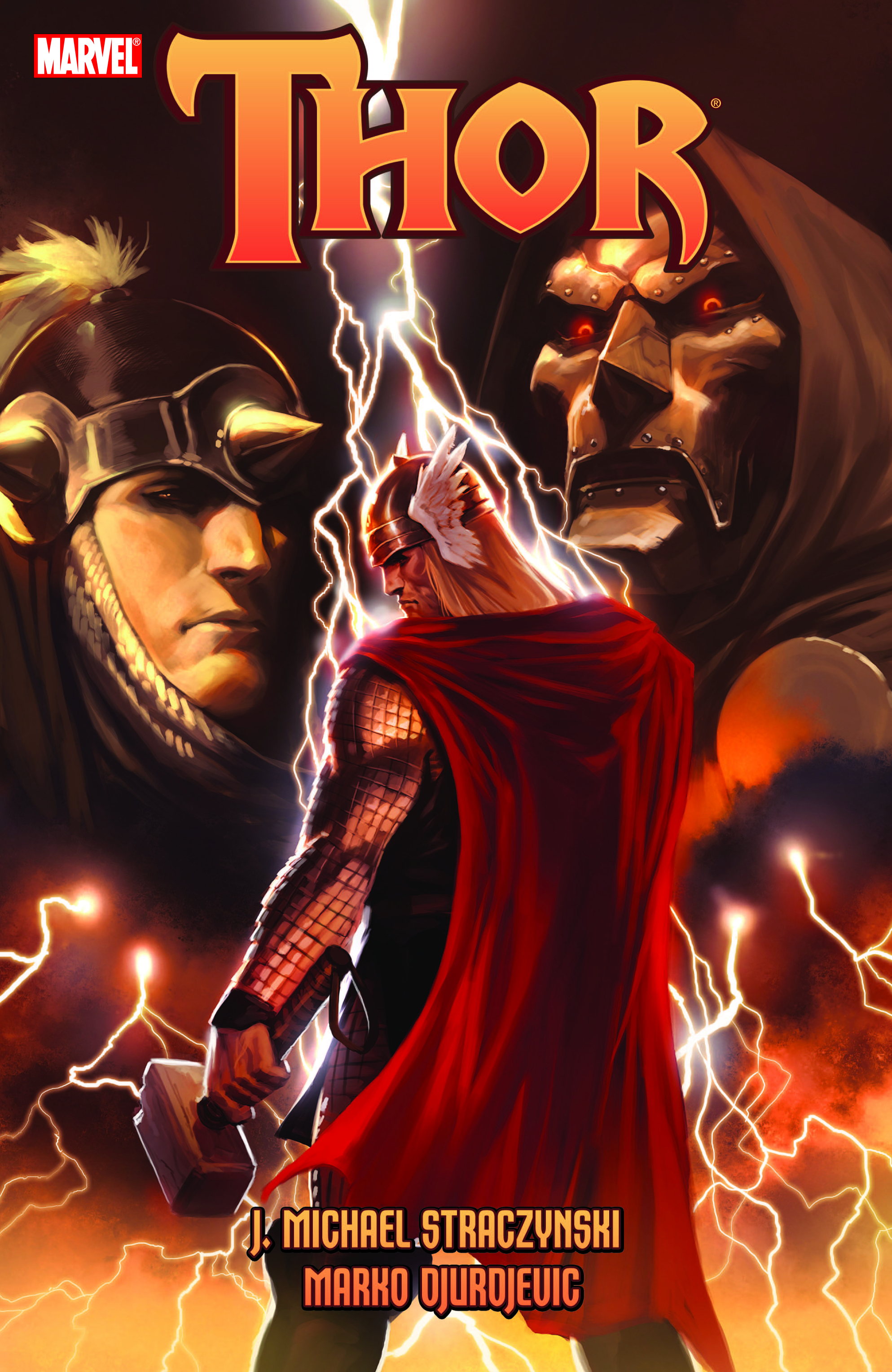 Thor
Some moments define a god. Some define evil. Some define both. Mjolnir lies shattered, the blood of a god splattered upon the many shards strewn around Thor's feet. With his half-brother in exile and without the power of his greatest weapon, Loki's gambit has come down to this: merging the fate of Asgard with Doctor Doom's Latveria. The master plan in the making for two years culminates in the defining moments of two of Marvel's most vile villains, as Loki and Doom unite for an act of unspeakable evil you'll have to see to believe!
VALKYRIE
Exiles: Test of Time
Don't Blink - the Exiles are back! The fan-favorite teleporter from the Age of Apocalypse was once the lynchpin of an interdimensional team determined to save not just the world, but also the entire Multiverse. And now Blink's talents are needed once again! When a mysterious threat begins devouring the very fabric of reality, the Unseen - the man once known as Nick Fury, who can now only watch Earth from a lofty post on the Moon - recruits her as his champion to save all that is. But Blink can't do it alone. She'll need a team drawn from across the Marvel Multiverse to face the Time-Eater! Which surprising heroes will join the newest squad of Exiles - and can they ever go home again?
WAR MACHINE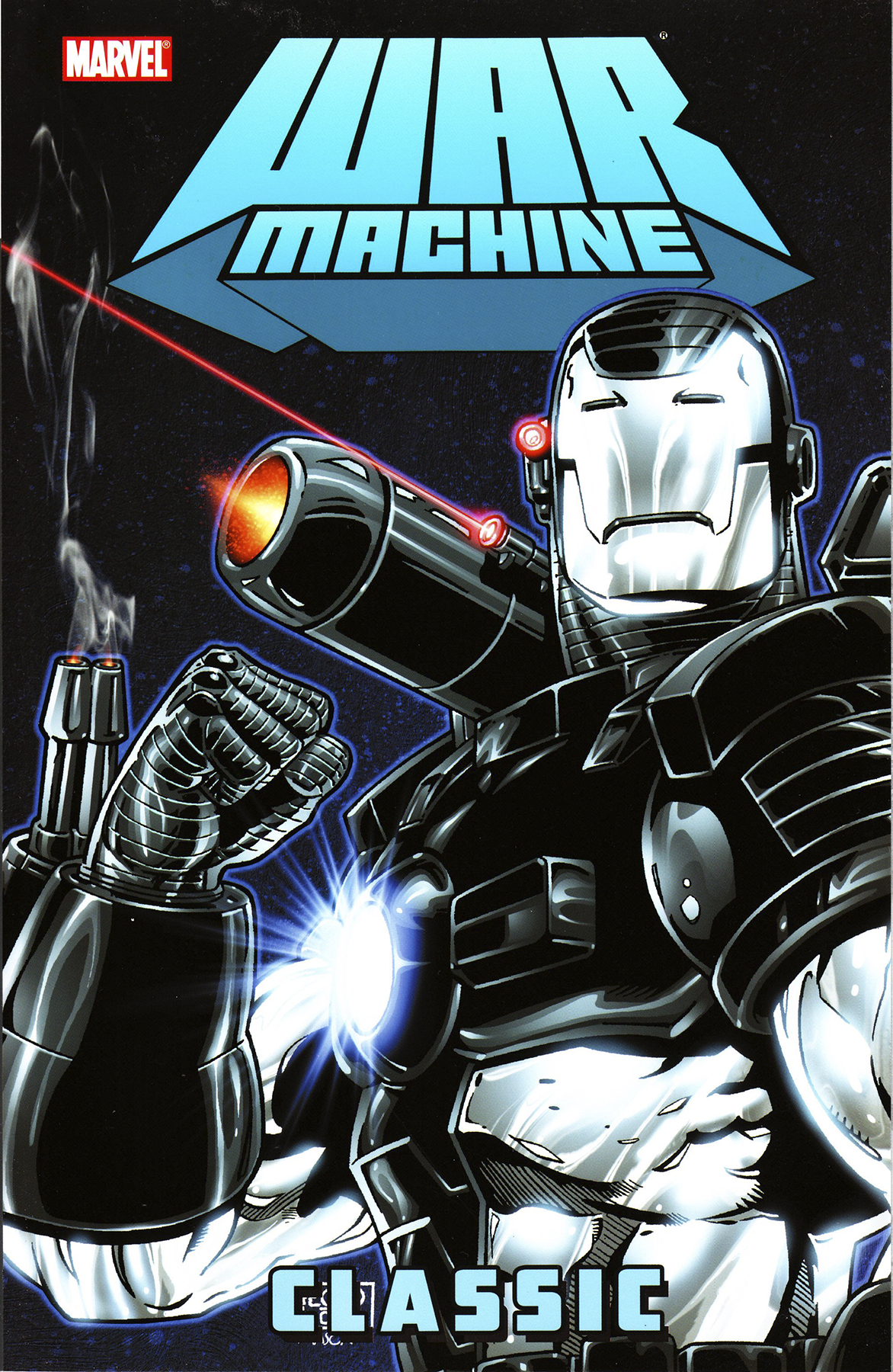 War Machine: Classic
James Rhodes is War Machine, determined to right the world's wrongs one international incident at a time! When a human-rights activist is held captive in his own African nation, War Machine teams up with Nick Fury, Cable and Deathlok to rescue him - and they'll have to fight through the African military and even S.H.I.E.L.D. to do it! And just as Rhodey is getting his professional life put together, the assassin Deathtoll sets his sights on War Machine! Then, it's War Machine and Hawkeye versus the deadly Cold Warrior!
WONG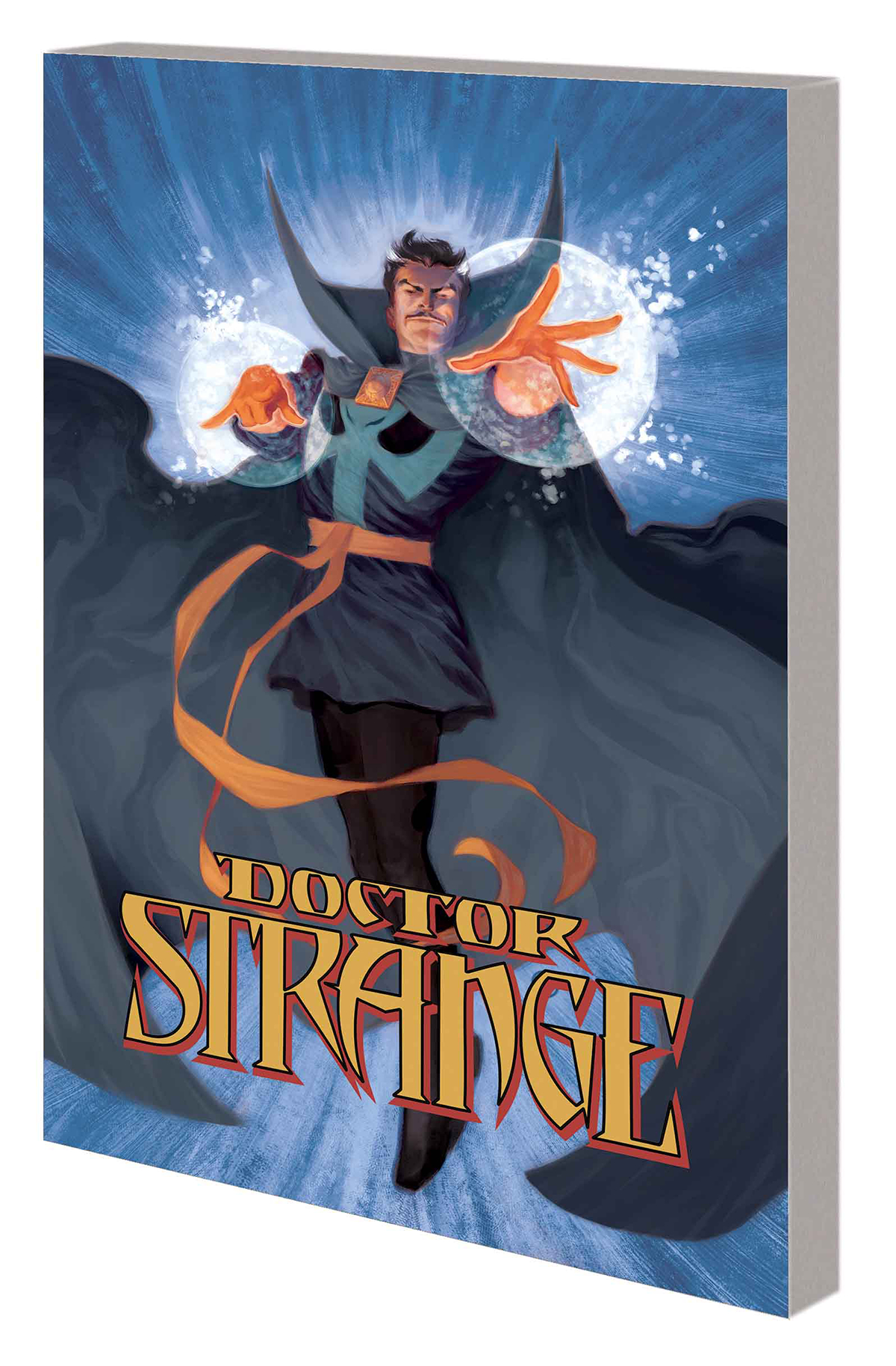 Doctor Strange: Strange Origin
How did Stephen Strange become Earth's Sorcerer Supreme? Find out in a high-flying, globe-trotting, window-crashing, ghost-battling adventure from the earliest days of Strange's magical training! Part Indiana Jones, part Lord of the Rings, this uncanny origin story reveals how a selfish, arrogant surgeon collided with a hot-headed martial artist to become the greatest team the mystic arts have ever seen! But can Strange and Wong stop hitting each other and figure out how all this magic stuff works, anyway? Plus: Years later, an older and wiser Doctor Strange is all that stands between Earth and the forces of darkness. Every act of magic has its cost, but has Stephen been paying his tab? Get spellbound by the past and present of a Marvel hero with a big future!