Sneak PREVIEWS: Jonathan Hickman Returns to Marvel Comics on May's PREVIEWS Cover
Apr 19, 2019
Jonathan Hickman Returns to Marvel Comics with a Bold New Direction for the X-Men in House of X
The May edition of Diamond Comic Distributors' monthly PREVIEWScatalog arrives in comic shops and digitally on Wednesday, April 24th and features comic books, graphic novels, toys, and other pop culture merchandise scheduled to go on sale beginning July 2019.
You can get a look at the catalog now on the PREVIEWSworld website by checking out the site's sections that spotlight the Gems of the Month as well as the full catalog sections for Comics; Graphic Novels; Books; Magazines; Trading Cards; Apparel; Toys, Statues, and Models; Collectibles; and Games.
Front Cover:
Marvel Comics'
House of X #45
MAY190690
Back Cover:
Image Comics'
Sea of Stars #1
MAY190023
ON OUR FRONT COVER: Mark Brooks' promo image for Jonathan Hickman's new Marvel Comics project, House of X, graces the catalog's front cover.
ON OUR BACK COVER: Jason Aaron's new Image Comics series, Sea of Stars, about a space trucker's effort to find his son, lost in space, is featured on the flipside.
ON OUR ORDER FORM COVER: The groundbreaking film Blade Runner comes to comics with an original series from Titan Comics, Blade Runner 2019.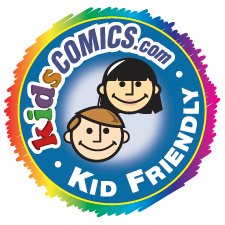 OUR MONTHLY THEME: Whether you're young or old, regardless of your tastes and interests, there's no denying the appeal of a well-written, well-drawn comic book or graphic novel, and this month the Kid Friendly icon in PREVIEWS will direct you to some of the best all-ages content on the market.
Gems of the Month: May's PREVIEWS Gems of the Month include:
· BOOM! Studios' R.L. Stine's Just Beyond: The Scare School GN
· Dark Horse Comics' Bloack Hammer/Justice League: Hammer of Justice #1 and Critical Role: Vox Machina Origins Series II #1
· DC Entertainment's Batman #75 and Doom Patrol: The Weight of the Worlds #1
· Dynamite Entertainment's Vampirella #1
· IDW Publishing's Sonic the Hedgehog: Tangle & Whisper #1 and Transformers Volume 1: The World in Your Eyes HC
· Image Comics' Sea of Stars #1 and Unearth #1
· Marvel Comics' Punisher Kill Krew#1
Toy Talk: On the catalog's flip side, PREVIEWS talks to artist and toy designer Eamon O'Donoghue about his inspirations, his process, and projects on which he's worked such as Westworld and Castlevania for Diamond Select Toys.
Indie Edge: PREVIEWS talks to Meredith McClaren (Heart in a Box, Super Fun Sexy Time) about her career, recent work, and the books she's enjoying today.
Editor's Note: In this month's Editor's Note, PREVIEWS editor Marty Grosser talks about the summer movie slate and the impending Free Comic Book Day.
Plus: Staff Picks, the monthly Bestsellers Charts, and so much more!
All this awaits you in the April edition of PREVIEWS, which goes on sale at your local comic shop or specialty store on Wednesday, April 24th in print at your local comic shop or specialty store at its regular cover price of just $3.99 or digitally at PREVIEWSworld.com/digital!