Staff Picks (February): Planet of the Nerds #1
Feb 14, 2019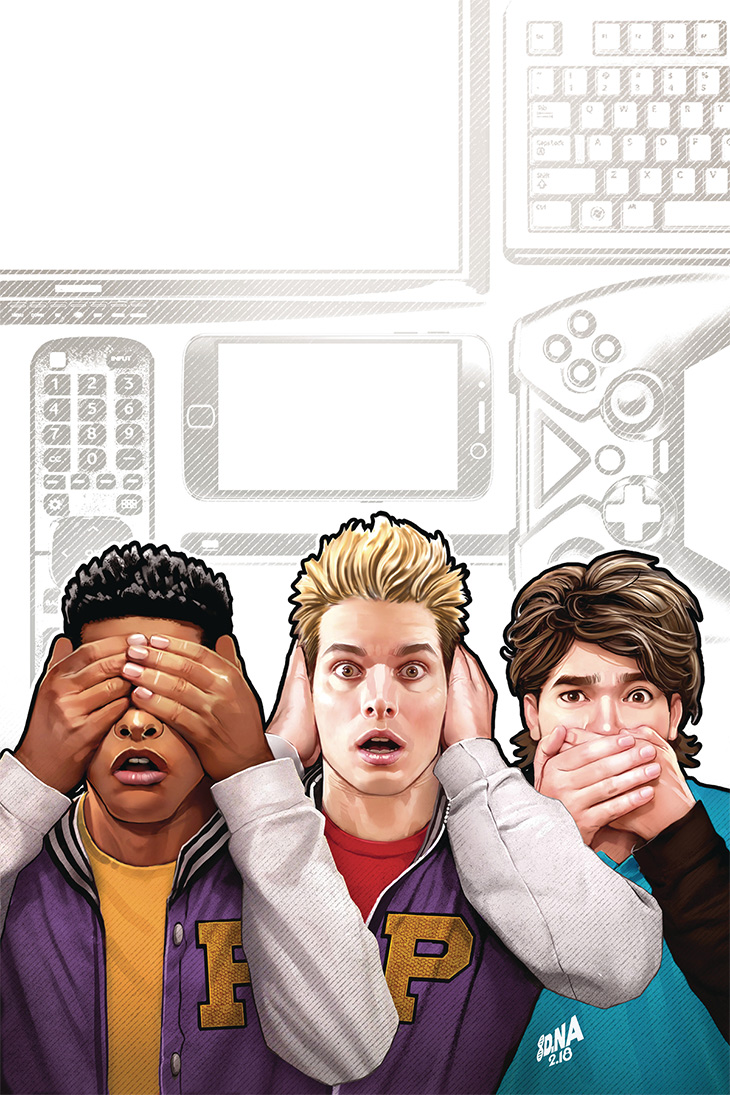 I would say that the 1980's were great, but I don't remember much of them.

In 1988, when Ahoy Comics' Planet of the Nerds opens up, I was four years old and very focused on the Ghostbusters cartoon. (bids to name the family cat "Egon" fell on deaf ears. I'm still salty.) In other words, I was a little young for movies like Revenge of the Nerds. It hit theaters in 1984, but thanks to 90's cable TV, I'm not wholly unfamiliar with the genre that Planet of the Nerds is cribbing from.

In those movies, the nerds best the jerks, get the hot girls, and live happily ever after.

Nerd.

The word is much more positive now than back then. The moniker used to evoke images of scrawny or tubby kids, generally short, with terrible acne, thick glasses, buck-teeth, snorty laughter, and no social skills.

Now, "nerd" is shorthand for someone who is passionate about something they love. No longer are we one mass collective; we've been split up into categories. We, as comics nerds, are joined by sports nerds, comedy nerds, fashion nerds, music nerds, computer nerds, craft nerds, food nerds, movie nerds- you name it, somebody's nerding out about it. And nerds can look like anything!

Like Zachary Levi. Have you looked at Zachary Levi lately? Zachary Levi calls himself a nerd, and he is…

Where was I?

Right. Planet of the Nerds.

Three jocks (all alike in dignity, etc) rule their school, and terrorize the class nerd. Like you do in 1988.

Well, one of them does, while his friends try to get him to calm the heck down. His name is Chad. Chad is the poster child for toxic masculinity. Seriously, somebody get that kid some help. Yoga, therapy, Ativan, anything. Chad is pretty over the top, but that's one of the things that makes this book so fun.

I won't spoil it for you, but our jocks find themselves in quite the pickle at the end of issue #1 after Chad goes a little too far in his bullying. I can't wait to see how they handle their new circumstances, as they're bound to run into nerds of all shapes, sizes, genders, sexualities, colors and degrees of attractiveness.

Planet of the Nerds #1 is a funny, wacky twist on Revenge of the Nerds, with the best of sci-fi curveballs.

Now bring me issue #2! And my pocket protector!
— Leigh Tyberg

Publisher: Ahoy Comics
Item Code: FEB191353
SRP: $3.99
In Comic Shops: 4/17/2019