Marvel Invites You To "Meet The Skrulls"
Nov 30, 2018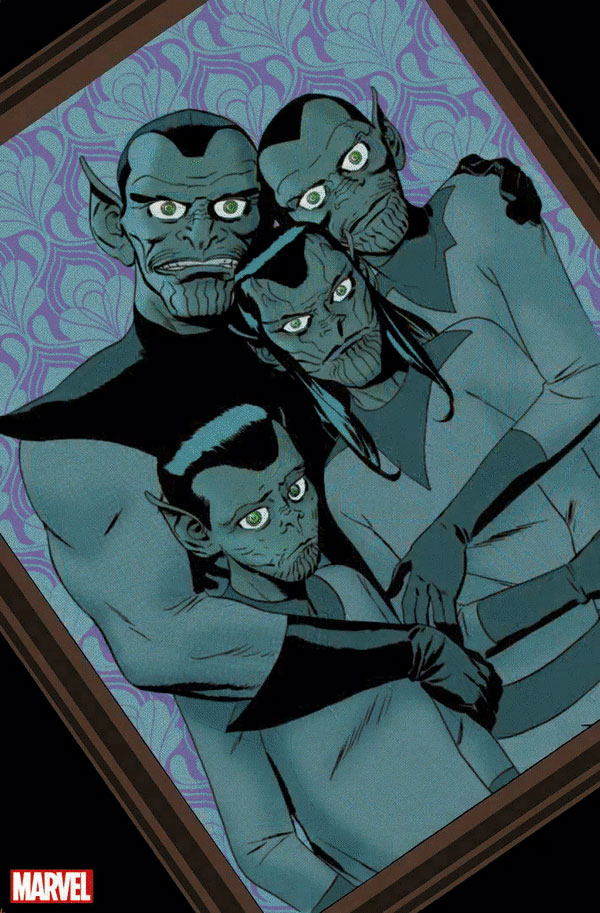 Marvel has some shape-shifting in store for 2019.
Announced today, Marvel will release Meet The Skrulls in March 2019. No further solication information has been released.
Marvel teased the announcement on Twitter, tweeting out "Meet The Warners" with a seemingly normal family then tweeting out "Meet The Skrulls" with a photo showing the family shifting into Skrulls.
— Marvel Entertainment (@Marvel) November 30, 2018
The creative team consists of Robbie Thompson, Niko Henrichon and cover artist Marcos Martin.
The series' release date coincides with Marvel Studios' Captain Marvel, which hits theaters March 8, 2019 and will introduce Skrulls into the Marvel Cinematic Universe.