Sneak PREVIEWS: John Ridley Explores The Other History of the DC Universe in November's PREVIEWS
Oct 17, 2018
John Ridley's New Black Label Series for DC Entertainment Uncovers The Other History of the DC Universe
The November edition of Diamond Comic Distributors' monthly PREVIEWS catalog arrives in comic shops and digitally on October 24th and features comic books, graphic novels, toys, and other pop culture merchandise scheduled to go on sale beginning January 2019.
You can get a look at the catalog now on the PREVIEWSworld website by checking out the site's sections that spotlight the Gems of the Month as well as the full catalog sections for Comics; Graphic Novels; Books; Magazines; Trading Cards; Apparel; Toys, Statues, and Models; Collectibles; and Games.
Front Cover:
DC Entertainment's
The Other History of the DC Universe #1
NOV180386
Back Cover:
Dark Horse Comics'
Fight Club 3 #1
NOV180205
ON OUR FRONT COVER: Academy Award-winner John Ridley (12 Years a Slave) writes a unique illustrated prose mini-series that looks at the DC Universe as seen through the eyes of the oppressed and the disenfranchised in DC Entertainment's new Black Label series, The Other History of the DC Universe!
ON OUR FLIPSIDE COVER: Chuck Palahniuk and Cameron Stewart reunite for the third chapter in Palahniuk's Fight Club story, Dark Horse Comics' Fight Club 3, in which Tyler Durden becomes a father and must confront anarchists worse than he ever was!
The November PREVIEWS Features: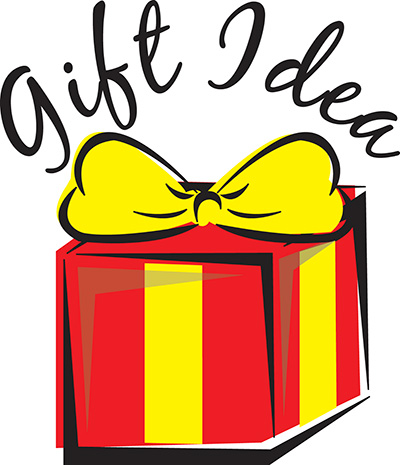 Great Gift Ideas: November is the prime gift-buying month for those that like to get a jump-start on the season, so to help you and others find the perfect gifts for their friends and loved ones, we're highlighting some of our favorite gift picks this month. Just look for our Gift Idea icon throughout this issue!
Gems of the Month: November's PREVIEWS Gems of the Month include:
· BOOM! Studios' Buffy the Vampire Slayer #1
· Dark Horse Comics' Aliens: Resistance #1 and Fight Club 3 #1
· DC Entertainment's The Other Side of the DC Universe #1 and Young Justice #1
· Dynamite Entertainment's Peter Cannon: Thunderbolt #1
· IDW Publishing's IDW 20/20 Specials and Marvel Action: Black Panther #1
· Image Comics' Criminal #1 and Oliver #1
· Marvel Comics' Guardians of the Galaxy #1
catBUZZ: PREVIEWS takes a look at some of the blockbuster books and products coming out in the months ahead. The Hyborean Age was a brutal time in which only the strong would survive in Jason Aaron and Mahmud Asrar's new Conan the Barbarian series from Marvel Comics. Plus, IDW Publishing celebrates two decades with the IDW 20/20 one-shots which look forward or backward twenty years with some of your favorite characters; BOOM! Studios reimagines Joss Whedon's Buffy the Vampire Slayer for today in a new series by Jordie Bellaire and Dan Mora; Ed Brubaker and Sean Phillips' Criminal returns in a new, ongoing series from Marvel Comics; Kieron Gillen returns to super-hero comics after a hemidecade absence in Dynamite Entertainment's Peter Cannon: Thunderbolt; the Anti-Christ stalks Riverdale in Cullen Bunn and Laura Braga's new Archie Comics horror series, Blossoms 666; the Marvel Cinematic Universe's newest hero is poised for action with Diamond Select Toys' Marvel Movie Gallery: Black Panther Unmasked Diorama; Icon Heroes summons the World's Mightiest Mortal with their 1/9-Scale SHAZAM! Statue; Skybound brings a new character from the world of The Walking Dead to life with The Walking Dead: Princess Action Figure; and many other products fans and collectors have should look forward to this winter!
Toy Talk: On the catalog's flip side, PREVIEWS talks to Funko Creative Director Sean Wilkinson about the POP! format, pursuing licenses, and their new product lines including 5 Star!
Indie Edge: PREVIEWS talks to writer/editor Drew Ford about his work for Dover Publishing and his new imprint It's Alive!, as well as his other work and the books he's enjoying today!
Editor's Note: In this month's Editor's Note, PREVIEWS editor Marty Grosser reflects on 33 years of editing PREVIEWS!
Plus: Staff Picks, the monthly Bestsellers Charts, and so much more!
All this awaits you in the November edition of PREVIEWS, which goes on sale at your local comic shop or specialty store on Wednesday, October 24th in print at your local comic shop or specialty store at its regular cover price of just $3.99 or digitally at PREVIEWSworld.com/digital!