NYCC 2018: Marvel's Invaders Returns With New Line-Up And Old Frenemies
Oct 04, 2018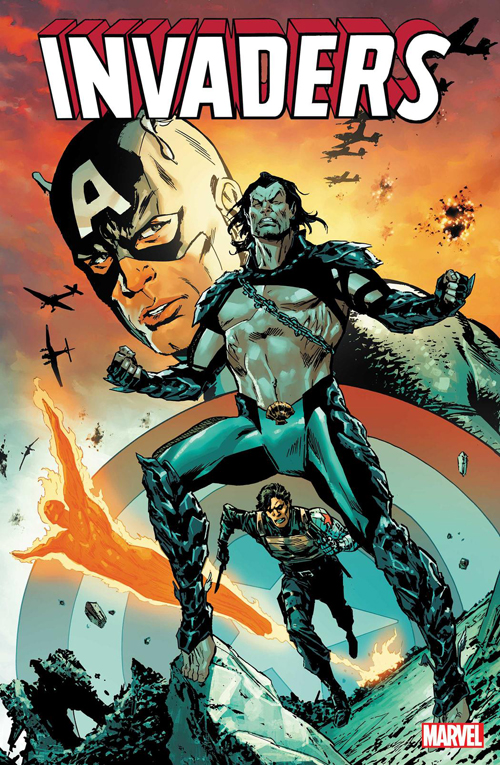 With their 80th anniversary just around the corner in 2019, Marvel Comics is feeling kind of nostalgic it seems. Earlier today at New York Comic Con, the publisher announced the revival of Marvel Comics Presents next year. As well as the return of Crypt of Shadows, Journey Into Unknown Worlds, and War Is Hell. Now, Marvel goes back even further to some of their oldest heroes with The Invaders #1 (above).
From Marvel:
Writer Chip Zdarsky will team up with penciler Carlos Magno to bring the new story of the Invaders to life in INVADERS #1 in January 2019! Artist Butch Guice will create the cover; Mico Suayan and Alex Ross will provide variant covers.
Marvel's first super team made its first appearance in AVENGERS #71 back in 1969. The WWII-era team consisted of Captain America, Bucky Barnes, the Human Torch (plus his sidekick Toro), and Namor. The powerful foursome will reunite this winter -- with Bucky as the Winter Soldier and Namor as their enemy. INVADERS #1 will see Cap, Bucky, and Johnny Storm facing Namor down as the Sub-Mariner tries to unleash a new deadly threat.
Keep an eye on PREVIEWSworld.com's Twitter, Facebook, YouTube, or Instagram for more Marvel announcements from New York Comic Con.