Sneak PREVIEWS: Marvel Returns to the Hyborean Age on the Cover to October's PREVIEWS
Sep 19, 2018
Robert E. Howard's barbarian Conan returns to comics in a new Marvel Comics series from Jason Aaron and Mahmud Asrar
The October edition of Diamond Comic Distributors' monthly PREVIEWS catalog arrives in comic shops and digitally on September 26th and features comic books, graphic novels, toys, and other pop culture merchandise scheduled to go on sale beginning December 2018.
You can get a look at the catalog now on the PREVIEWSworld website by checking out the site's sections that spotlight the Gems of the Month as well as the full catalog sections for Comics; Graphic Novels; Books; Magazines; Trading Cards; Apparel; Toys, Statues, and Models; Collectibles; and Games.
Front Cover:
Marvel Comics'
Conan #1
Offered in November's Marvel Previews
Back Cover:
Mezco Toyz's
One:12 Collective Figures

ON OUR FRONT COVER: Marvel Comics' long history with Robert E. Howard's Conan the Barbarian resumes in January with a new Conan series!
ON OUR FLIPSIDE COVER: Mezco Toyz's One:12 Collective is a line of high-end action figures with cloth costumes, and this month's cover spotlights recent and upcoming releases!
The October PREVIEWS Features: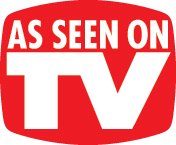 As Seen on TV: Back in the '50s and '60s, comic books based on popular TV shows were all the rage. The Rifleman, The Munsters, Voyage to the Bottom of the Sea, My Favorite Martian, The Monkees, Gunsmoke… literally every genre imaginable! Today, we're smack-dab in the midst of new Golden Age of must-see television series. And it's no surprise at all that some of today's top TV series (as well as some classic TV series from years past) are making their way to comics, and our As Seen on TV month hopes to bring them to your attention, no DVR required!
Gems of the Month: October's PREVIEWS Gems of the Month include:
· BOOM! Studios' Klaus and the Crying Snowman #1
· Dark Horse Comics' Hellboy Winter Special 2018 and Laguardia #1
· DC Entertainment's Batman and The Outsiders #1 and The Batman Who Laughs #1
· Dynamite Entertainment's Vampirella vs. Reanimator #1
· IDW Publishing's Avengers #1 and The Rocketeer Reborn #1
· Image Comics' Die #1 and Prodigy #1
· Marvel Comics' Killmonger #1
Toy Talk: On the catalog's flip side, PREVIEWS talks with DC Collectibles toy designer Caesar about his process and career!
Indie Edge: PREVIEWS talks to Tini Howard, writer of IDW Publishing's Euthanauts and Assassinistas and Oni Press' Rick and Morty about her career and her upcoming projects!
Editor's Note: In this month's Editor's Note, PREVIEWS editor Marty Grosser talks Halloween memories from his childhood!
Plus: Staff Picks, the monthly Bestsellers Charts, and so much more!
All this awaits you in the October edition of PREVIEWS, which goes on sale at your local comic shop or specialty store on Wednesday, September 26th in print at your local comic shop or specialty store at its regular cover price of just $3.99 or digitally at PREVIEWSworld.com/digital!