Fantastic Four #4 Variant Cover Reveals Team's New Headquarters
Sep 17, 2018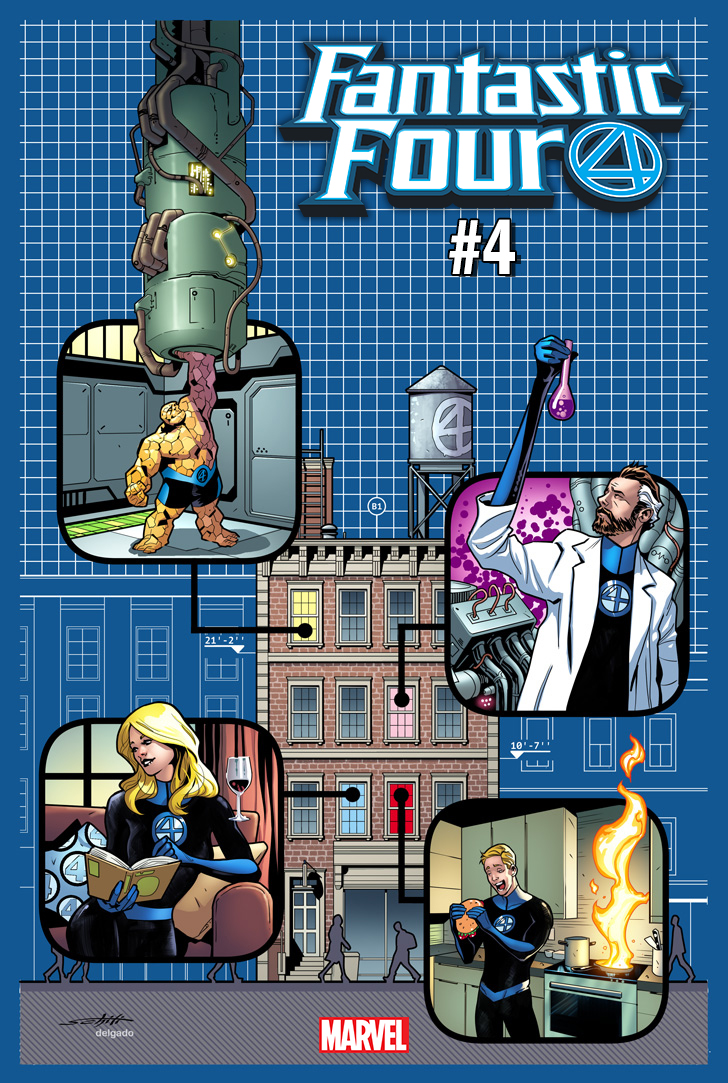 (SEP180823, $3.99)
The First Family has returned to the pages of Marvel Comics, with critics raving that FANTASTIC FOUR is "once again the world's greatest comic magazine!".
Today, Marvel is excited to debut an all-new variant cover by superstar artist Valerio Schiti (Tony Stark: Iron Man), featuring the debut of the new headquarters of Johnny, Ben, Sue and Reed!
Get caught up on the FANTASTIC FOUR at your local comic shop look for FANTASTIC FOUR #4 on November 28th!