Sneak PREVIEWS: February's PREVIEWS Features the Long-Awaited Battle Between Batman and Deathstroke
Jan 24, 2018
Batman and Deathstroke Go to War Over Damian Wayne in DC Entertainment's 6-Part Deathstroke Event, "Deathstroke Vs. Batman"
The February edition of Diamond Comic Distributors' monthly PREVIEWS catalog arrives in comic shops on January 31st and features comic books, graphic novels, toys, and other pop culture merchandise scheduled to go on sale beginning April 2018.
You can get a look at the catalog now on the redesigned PREVIEWSworld website by checking out the site's sections that spotlight the Gems of the Month as well as the full catalog sections for Comics; Graphic Novels; Books; Magazines; Trading Cards; Apparel; Toys, Statues, and Models; Collectibles; and Games.
Front Cover:
DC Entertainment's
Deathstroke #30
FEB180185
Back Cover:
IDW Publishing's
Sonic the Hedgehog #1
FEB180334
ON OUR FRONT COVER: The true parentage of Robin Damian Wayne leads to a battle royale between Deathstroke and Batman in Christopher Priest and Carlo Pagulayan's Deathstroke #30 from DC Entertainment!
ON OUR FLIPSIDE COVER: A new era begins for a video game icon in IDW Publishing's new, ongoing Sonic the Hedgehog series, shipping weekly in April!
The February PREVIEWS Features: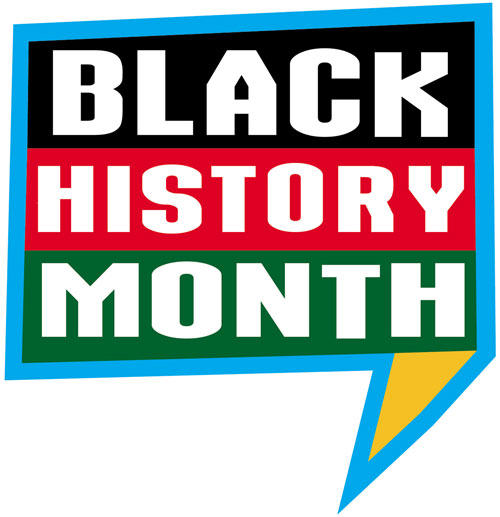 Black History Month — February is Black History Month, and PREVIEWS showcases comics and graphic novels that feature black characters or are created by African-American creators, or describe the black experience in America. We have biographical comics telling the stories of the likes of Nelson Mandela, Jackie Robinson, and Martin Luther King, Jr., and tributes to comic artists like Golden Age great Matt Baker. Look for the Black History Month icon throughout the catalog!
On The Flip Side — Nigerian comics creator Roye Okupe is the creator of an entire universe under his publishing company YouNeek Studios. Okupe's superhero universe derives its background and culture directly from his own African roots, providing a unique setting for his readers that cannot be found between the pages of many superhero stories published today. Diamond' Ashley Kronsberg spoke with Roye Okupe about the building of his YouNeek Universe and how the influence of Nigerian and African culture brings a refreshing take to the superhero genre!
Gems of the Month: February's PREVIEWS Gems of the Month include:
· Dark Horse Comics' Black Hammer: The Age of Doom #1 and Xerxes: The Fall of the House of Darius and the Rise of Alexander #1
· DC Entertainment's Action Comics #1000 and Deathstroke #30
· IDW Publishing's Sonic the Hedgehog #1-4
· Image Comics's Analog #1 and Isola #1
· Marvel Comics' Venomized #1
catBUZZ: PREVIEWS takes a look at some of the blockbuster books and products coming out in the months ahead. Nick Fury enlists Blink to assemble a new team of Exiles to save all of reality from the Time-Easter in Saladin Ahmed and Javier Rodriguez's Exiles from Marvel Comics. Plus, Frank Miller returns to the Classical World in his long-awaited companion series to 300, Dark Horse Comics' Xerxes: The Fall of the House of Darius and the Rise of Alexander; Brendan Fletcher and Karl Kerschel's Image Comics fantasy, Isola, is a twenty-years-in-the-making event; Mad Magazine's Bill Morrison adapts the Beatles' animated film Yellow Submarine as a graphic novel for Titan Comics to mark the film's 50th-anniversary; Abstract Studios and Graphitti Designs join forces on the Terry Moore: Strangers in Paradise Gallery Edition; Diamond Select Toys brings classic Jim Lee X-Men artwork to life with the Marvel Gallery: Savage Land Rogue PVC Diorama; Mondo Tees revisits Dave Stevens' The Rocketeer with a statue of the Rocketeer and his girlfriend Bettie blasting off into the air; and many more products that will be coming your way this spring!
PREVIEWS Exclusive Apparel: Each month PREVIEWS offers comic book fans and pop culture aficionados a selection of t-shirts and other apparel that can only be found in your local comic shop! The stars of Deadpool 2 are each featured on new t-shirts — the Deadpool: "Skull Shot" Black T-Shirt and the Cable: "Aim" Black Acid-Washed T-Shirt — plus, learn which tools Batman carries with him with the Batman: "Utility Belt" Black T-Shirt. These and many other shirts can only be found through PREVIEWS and your local comic shop!
Indie Edge: PREVIEWS talks to Ted Sikora, the filmmaker and writer of Apama: The Undiscovered Animal and Tap-Dance Killer for Hero Tomorrow Comics, about his work in film and comics as well as the comic books and graphic novels he's enjoying today!
Editor's Note: In this month's Editor's Note, PREVIEWS editor Marty Grosser looks ahead to Toy Fair 2018 in February as well as the Free Comic Book Day 2018 Commemorative Artist T-Shirt, this year featuring artwork from Mike Allred!
Plus: Staff Picks, the monthly Bestsellers Charts, and so much more!
All this awaits you in the February edition of PREVIEWS, which goes on sale at your local comic shop or specialty store on Wednesday, January 31st at its regular cover price of just $3.99!