Sneak PREVIEWS: December's PREVIEWS Features the Return of Millar and Romita's Kick-Ass
Nov 22, 2017
Image Comics Celebrates 10 Years of Kick-Ass with a Brand New Series from Creators Mark Millar and John Romita, Jr.
The December edition of Diamond Comic Distributors' monthly PREVIEWS catalog arrives in comic shops on November 29th and features comic books, graphic novels, toys, and other pop culture merchandise scheduled to go on sale beginning February 2018.
You can get a look at the catalog now on the redesigned PREVIEWSworld website by checking out the site's sections that spotlight the Gems of the Month as well as the full catalog sections for Comics; Graphic Novels; Books; Magazines; Trading Cards; Apparel; Toys, Statues, and Models; Collectibles; and Games.
Front Cover:
Image Comics'
Kick-Ass #1
DEC170560
Back Cover:
DC Entertainment's
Dark Nights: Metal #6
DEC170230
ON OUR FRONT COVER: Someone new is wearing the green-and-yellow outfit of Kick-Ass as Mark Millar and John Romita, Jr. launch a new ongoing Kick-Ass series from Image Comics!
ON OUR FLIPSIDE COVER: DC Entertainment's 2017 event reaches its apocalyptic conclusion in Scott Snyder and Greg Capullo's extra-sized Dark Nights: Metal #6!
The December PREVIEWS Features: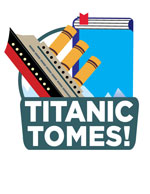 Titanic Tomes — Omnibus and deluxe editions have become one of comics' most popular new formats; huge hardcover volumes that collect within their covers a large chunk of a comic book series. What makes a "Titanic Tome"? First and foremost, it's a volume's overall size. Whether a book stretches its format past the standard 7" x 10" or 8" x 11" sizes, or pushes its page-count into upper digits past 200 pages, size does matter! Just look for the "Titanic Tomes" icon throughout December's PREVIEWS!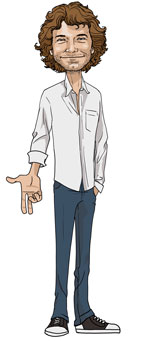 On The Flip Side — PREVIEWS talks to Dirk Wood, the creative director of IDW Publishing, about the Full Bleed Comics & Culture Quarterly, a hardcover quarterly anthology and a passion project for Wood that pushes the bounds of what comics can do and presents, in his words, "the best in comics, fiction, non-fiction, deep dive interviews, opinion, history, think-pieces, and more … a reading experience like no other."
Gems of the Month: December's PREVIEWS Gems of the Month include:
· Dark Horse Comics' Incognegro: Renaissance #1 and Mata Hari #1
· DC Entertainment's The Brave and the Bold: Batman and Wonder Woman #1 and Green Lantern: Earth One Volume 1 HC
· IDW Publishing's Punks Not Dead #1
· Image Comics's Kick-Ass #1 and Vs. #1
· Marvel Comics' Doctor Strange: Damnation #1
catBUZZ: PREVIEWS takes a look at some of the blockbuster books and products coming out in the months ahead. Jean Grey, returned from the dead, leads a brand-new X-Men team this February in Marvel Comics' X-Men Red from Tom Taylor and Mahmud Asrar. Plus, Dark Horse Comics explores the life of a notorious World War I spy in Emma Beeby and Ariela Kristantina's Mata Hari, IDW Publishing's Black Crown line continues in David Barnett and Martin Simmonds' Punks Not Dead, Seven Seas Entertainment brings Go Nagai's classic Devilman to English-speaking readers, Box Brown explores the life and work of Andy Kaufman in :01 First Second's Is This Guy for Real?, Graphitti Designs features artwork from DC Entertainment's Doomsday Clock on the Doomsday Clock Ringer T-Shirt, Skybound Entertainment continues their figure line based on Image Comics' Saga with the Saga: Hazel & Izabel 2-Pack, Funko releases two PREVIEWS POP! figure packs of Blue Beetle and Booster Gold, and and many other products you should look forward to. Fans and collectors have these products and many more to look forward to this winter!
PREVIEWS Exclusive Apparel: Each month PREVIEWS offers comic book fans and pop culture aficionados a selection of t-shirts and other apparel that can only be found in your local comic shop! A new Jedi trains on the Star Wars: The Last Jedi: "Rey Training" Black T-Shirt, based on the long-awaited eighth Star Wars saga film. Plus, a mad god is unleashed on the Marvel: "Thanos Teeth Sapphire Heather T-Shirt, the TARDIS gets artistic on the Doctor Who: "TARDIS Watercolor" White T-Shirt, and a fan-favorite era of Doctor Who is celebrated on the Doctor Who: "Vector Icons Tenth Doctor" Black T-Shirt. These and many other shirts can only be found through PREVIEWS and your local comic shop!
Indie Edge: PREVIEWS talks to cartoonish and filmmaker Dash Shaw about his animated feature My Entire High School Sinking Into the Sea, his graphic novel work (including Cosplayers Perfect Collection), and his forthcoming animated feature, Cyrptozoo, as well as the comic books and graphic novels he's enjoying today!
Editor's Note: In this month's Editor's Note, PREVIEWS editor Marty Grosser wishes readers all the best this holiday season!
Plus: Staff Picks, the monthly Bestsellers Charts, and so much more!
All this awaits you in the December edition of PREVIEWS, which goes on sale at your local comic shop or specialty store on Wednesday, November 29th at its regular cover price of just $3.99!