Start Here: Five New Comics For November 22nd
Nov 20, 2017
by Andrea Purcell

If you're looking for a fresh new series or a jumping-on point to an ongoing comic, you can Start Here. This week Tim Seeley returns to horror with Imaginary Fiends, the Doomsday Clock keeps ticking, Betty and Veronica join a biker gang, and more!
Every week we'll collect five titles with new number ones or fresh story arcs perfect for readers looking to jump into new series. These new releases are available at your local comic shop and feature comics from any genre or publisher.
Don't hesitate, these series are ready for new readers to enjoy - all you have to do is Start Here.
---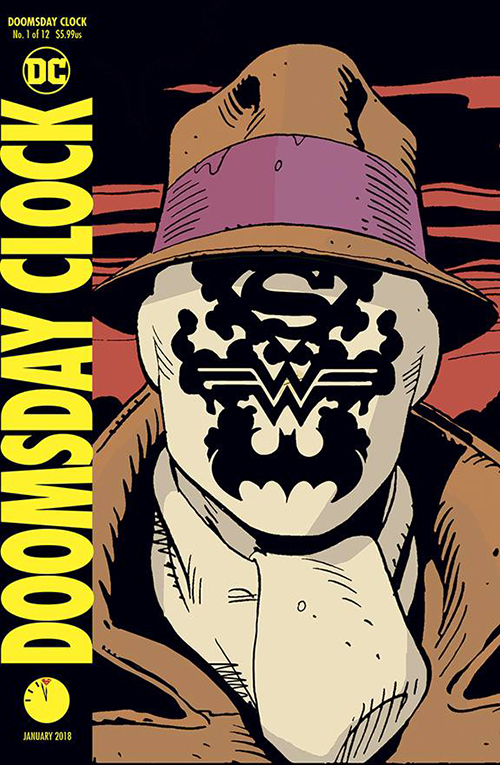 Doomsday Clock #1
The clock is ticking closer and closer to Doomsday, as DC Comics is put on a collision course with the characters of the seminal classic Watchmen as Geoff Johns and Gary Frank begin the twelve-issue mini-series with Doomsday Clock #1 (SEP170247). The rebirth of the DC Universe has brought many questions to life along with it, most importantly: who is Mr. Oz and what does he want with the heroes of this world? As Doctor Manhattan, Rorschach, and more characters from the beloved Watchmen series bleed over into the main DC universe, what will this mean for Superman, Batman, and the other "traditional" heroes – and who will lead this brave new world order?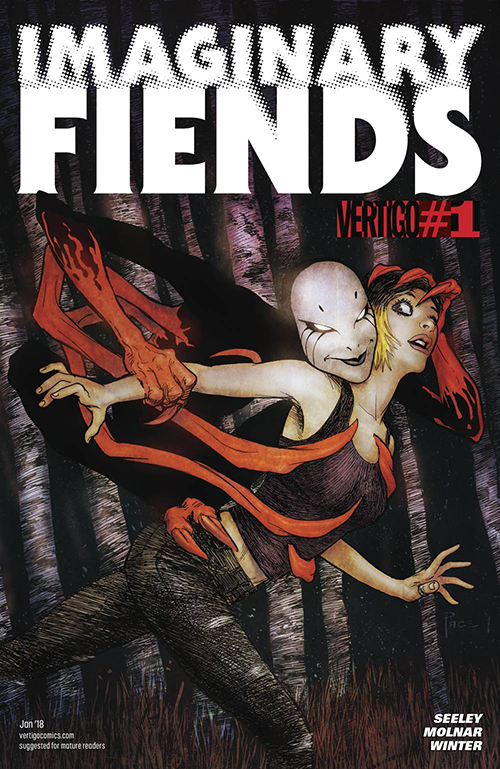 Imaginary Fiends #1
Tim Seeley returns to the horror genre with a new six issue mini-series from Vertigo about how our imaginary friends never really go away, and how some may have much more sinister intentions then just friendship. Working alongside artist Stephan Molnar, Seeley begins his dive into horror with Imaginary Fiends #1 (SEP170441). Locked away in a mental health facility for the past seven years, Melba must try to come to terms with the monstrous Polly Peachpit, her imaginary friend who encouraged her to try and murder her best friend and cause Melba to end up locked away. Now, on Melba's eighteenth birthday as she is finally released into the world she learns the secret behind her relationship with Polly Peachpit, and the true nature of her monstrous imaginary friend.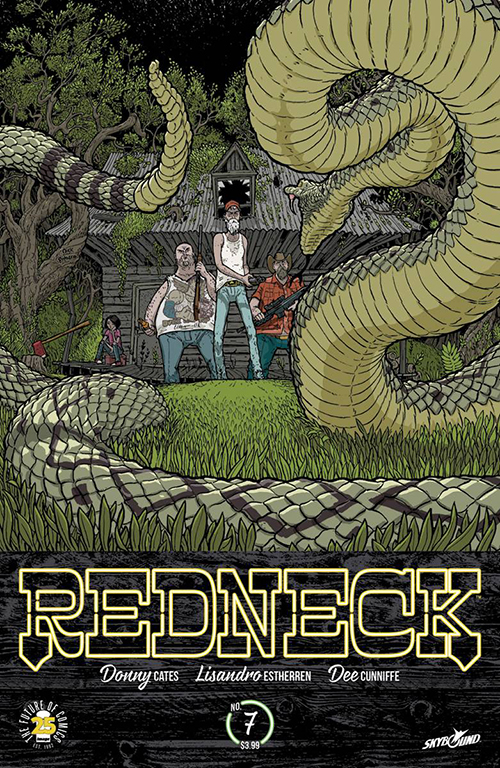 Redneck #7
The peaceful life of the Bowman clan has come to an end, as Donny Cates and Lisandro Estherren being the next chapter of their critically acclaimed Image Comic series with Redneck #7 (SEP170763). After the blood-soaked finale of the first story arc, the Bowman family is laying low and on the run from the law. Life won't be easy for these Southern vampires though, and with a new family member in tow there's one more bloodthirsty mouth to feed. There's more than just the human police on the lookout for the Bowmen clan though, when rules regarding vampire law are broken the family will surely suffer the consequences.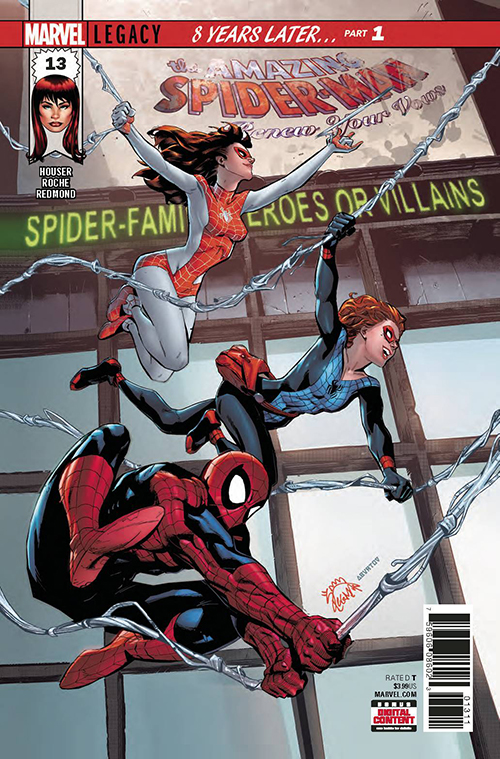 Amazing Spider-Man Renew Your Vows #13
The future is now as Jody Houser and Nick Roche begin a new chapter in Marvel Comics history with Amazing Spider-Man Renew Your Vows #13 (SEP170818). Jump eight years into the future where the Spider-family is happily swinging through New York City and fighting crime together. Peter and Mary Jane's daughter Annie is now in high school, when she's not side by side with her parents to keep the city safe from super villains. As a new threat rises to meet this web slinging family, will the three of them be enough to take on this new menace and keep New York safe for one more day?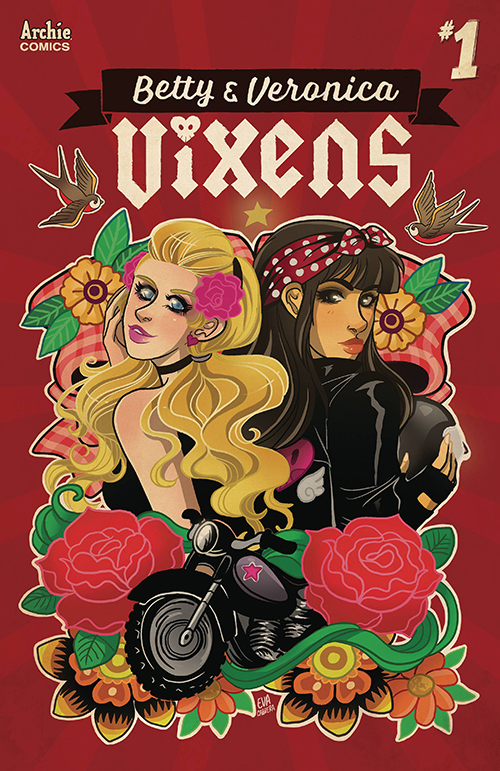 Betty and Veronica Vixens #1
Two classic characters are getting a rough and tumble makeover as an all new series from Archie Comics begins with Betty and Veronica Vixens #1 (SEP171182). A new biker gang has rolled into town, and their leaders are the last people who would expect to see – Riverdale's own Betty and Veronica! As these two fearless riders lead the Vixens, another biker gang take affront and try to muscle in on the Vixen's turf. As the girls gather their riders together, the town waits with baited breath to see which gang will reign supreme. Riverdale's never seen a brawl like this before!
Find more of this week's new releases here!
**********
Andrea Purcell is a Web Content Writer for PREVIEWSworld.com and the Retailer Marketing Manager at Diamond Comic Distributors. Her favorite past times are singing karaoke at comic conventions and memorizing obscure trivia about random pop culture.