A Better Thing Is 2 In One
Oct 08, 2017
by Vince Brusio
One of the oldest lessons you'll learn sooner than later is that, eventually, everything that's old is new again. It plays out in fashion. It plays out in music. And the same can be said for comics. Just look at Marvel's big listing for the month of October. An old standby is being tuned up for a new generation of readers with the debut of Marvel 2 In One #1(OCT170834). To get the scoop on this new series that's an oldie but goodie, check out our exclusive interview with the series' writer Chip Zdarsky!
Marvel 2 In One #1 (OCT170834) is in comic shops December 20.
**********
Vince Brusio: To have this series come back to the shop is a gift. Many of us old schoolers can remember eagerly plopping down 40¢ to buy Marvel-Two-In-One back in the day. But the first thing the trained eye will notice is that this series is titled Marvel 2 In One. What's the significance of the slight alteration in the title?
Chip Zdarsky: Ha! You know what? I think that's almost entirely a design decision! When Tom Brevoort approached me about it, he just sent the image of THING where the old number "4" on his belt was replaced with a "2," which was just perfect. And it looks good in the title while giving the vibe of Fantastic Four!
Vince Brusio: What's your memories of this famed series? Did you have any particular storyline that was your favorite? For you, what was the highlight of those glory days for Ben Grimm?
Chip Zdarsky: Marvel Two-In-One was wrapping up by the time I was getting hardcore into comics, but I loved the Fantastic Four, so I'd scoop up any back issues that I could find. I think the first one I got my hands on was an early issue with Ka-Zar, which I loved. Marvel Two-in-One just felt non-stop. And Ben interacting with characters like Ka-Zar, Thor, Silver Surfer, guys who are serious in speech, always had a fun dynamic! And looking back on a lot of the issues, it's crazy all the talent that came through that title. A lot of classic Gerber, Claremont, Gruenwald stories. Even some Frank Miller art!
Vince Brusio: How have you thought about putting this book together? The run for the original series stretched from 1974 to 1983. That's a lifetime ago in the stream of comics' continuity. A lot has changed in comics since then. How have you attempted to bring back the past fun factor for a new generation?
Chip Zdarsky: Ben and Johnny are the permanent "Two" in Two-in-One, but we're making sure to rotate through guest stars to maintain some of that old Two-in-One feel. So, really, the driving idea behind the book is to have our cake and eat it too! To have a Fantastic Four vibe while maintaining some of the feel of the classic Two-in-One series.
Vince Brusio: It's appropriate that the first issue of this series has Ben Grimm side-by-side with the Human Torch. Brothers of a different mother, yes, but brothers nonetheless. Both are inseparable from the legacy of the world's greatest comic magazine! What history of that past grandeur might pop up in this new series? Or are you instead taking a turn at Yancy St., and looking to pave a new highway?
Chip Zdarsky: The two of them have rarely interacted since the end of Secret Wars, venturing off to other teams and books, dealing with the loss of the Richards family in their own way. So this is them finally getting together as a duo, sorting things out, and doing what they did best: exploring. But this time without the guiding hands and safety of Reed and Sue leading the charge. There's a lot of history here, and I'm doing my best to weave it into their current adventures!
Vince Brusio: The story arc for this inaugural issue is billed as "The Fate of the Four — Part 1." So what can fans expect to see from the moment they visit ground zero? How do you plan to set the table for Ben Grimm and what we hope will be an endless stream of familiar faces ready to fight with their fists?
Chip Zdarsky: Ben's the heart of the book, as he tries to help Johnny deal with his losses. And the key to helping Johnny lies with Doom, their biggest nemesis, now a self-proclaimed hero; so there's trouble right from the start! But, yeah, they'll need help beyond Doom, so bring on the guest stars.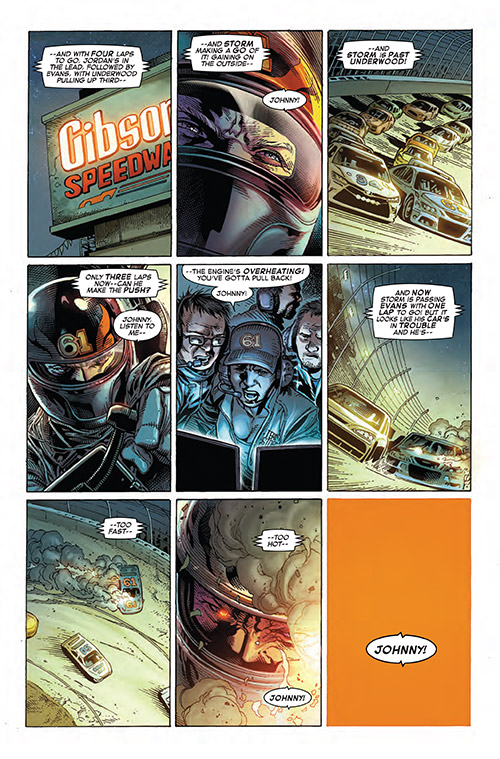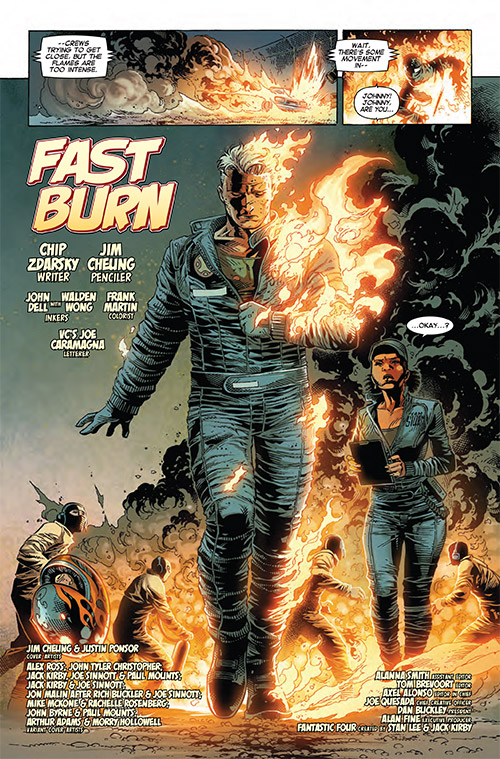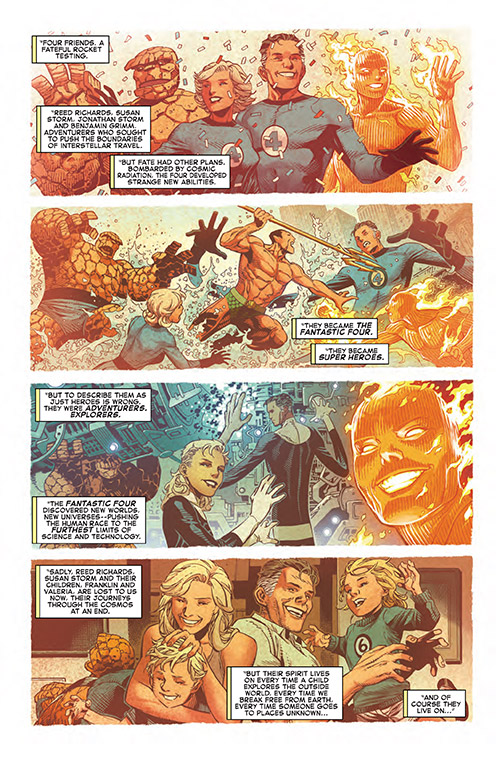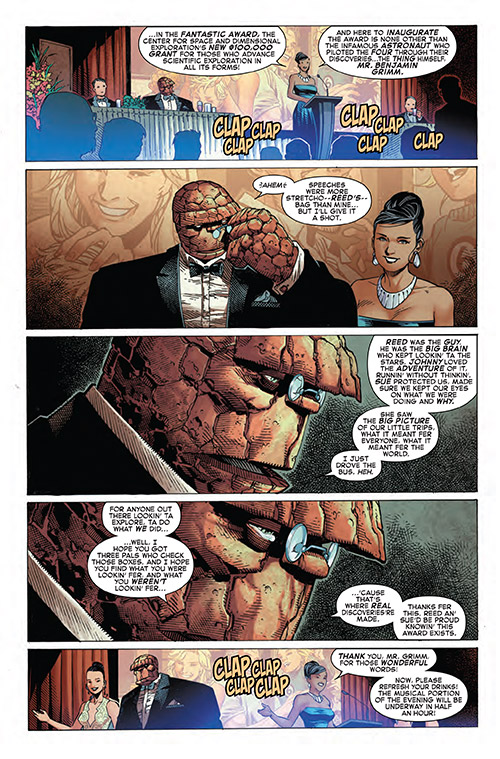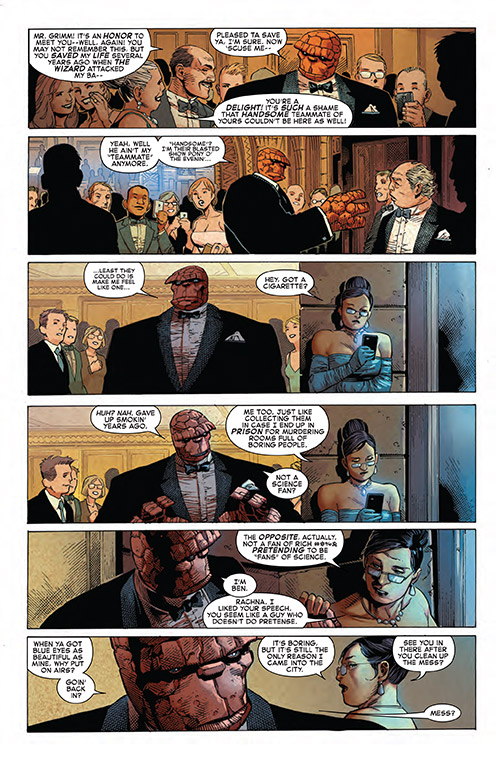 **********
Vince Brusio writes about comics, and writes comics. He is the long-serving Editor of PREVIEWSworld.com, the creator of PUSSYCATS, and encourages everyone to keep the faith...and keep reading comics.