Webcomics in Print: Street Angel, Superhero Girl, and Real Science Adventures
Feb 17, 2017
by Andrea Purcell
Are you glued to your computer screen reading webcomics? Looking for an excuse to get out of the house? Have no fear, your favorite webcomics may already be at your local comic shop! Webcomics are more popular than ever, and comic publishers are taking notice. As an introduction to new creators and fun characters, they are bringing fans to the medium and invading comic book stores. From fantasy to comedy with detours through the strange and surreal, these digital stories are unique looks at what small press creators are making.
There's a bit of everything online and we've endeavored to bring you the best of what's available. From Kickstarter projects, web series, and more, webcomics are a unique medium where the only uniting factor is being on the Internet. We've listed a few below, but that's only the tip of the iceberg. There really is something for everyone in the wide world of webcomics.
The Internet is full of great comics, and we've pulled the best from February's PREVIEWS catalog for you. February's "Webcomics in Print" column has web series and Kickstarters for fans of all comics. This month the girls lead the fight with Street Angel, Real Science Adventures, and Adventures of Superhero Girl, plus an omnibus of Too Much Coffee Man, and more!
---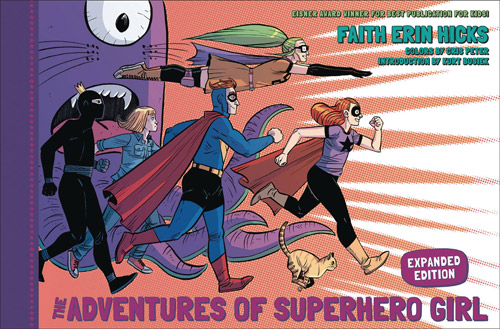 Adventures of Superhero Girl Expanded Edition
Dark Horse Comics is bringing the Eisner award-winning webcomic back to print with an expanded edition of Faith Erin Hicks' The Adventures of Superhero Girl. Following the charming trials and tribulations of the average Canadian superhero, The Adventures of Superhero Girl Expanded Edition (FEB170070) is a beautiful reprint which features not only the complete webcomics but also two new stories and art from Tyler Crook, Jake Wyatt, Paulina Ganucheau, and more! Perfect for all ages, Hicks' lovable superhero with a weakness for kittens who buys her capes at a secondhand store is sure to charm even the most jaded superhero fan. Read The Adventures of Superhero Girl at: superherogirladventures.com.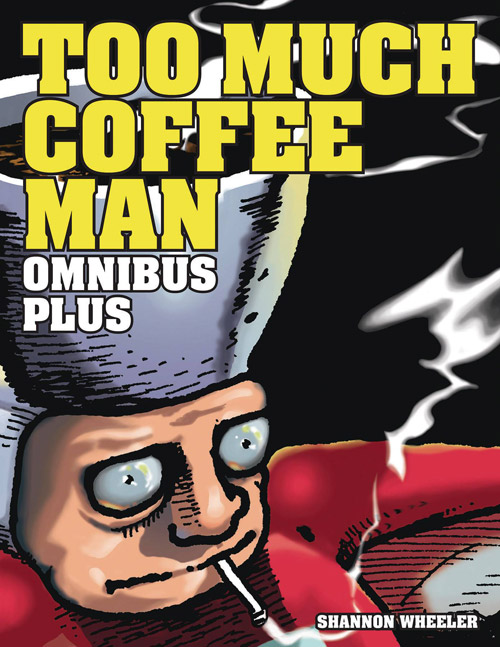 Too Much Coffee Man
Shannon Wheeler's long-running webcomic is getting the omnibus treatment from Dark Horse Comics with the Too Much Coffee Man Omnibus Plus (FEB170076). A deluxe hardcover featuring over 500 pages, this overstuffed collection includes the five previously published Too Much Coffee Man books and an all-new color section. Wheeler has been a part of the webcomics community for over twenty years and his semiautobiographical tales still delight readers today. From single panel gags to multi-page stories this everyman with a love of coffee is an alternative comic classic. Read more of Wheeler's comics at: http://www.tmcm.com.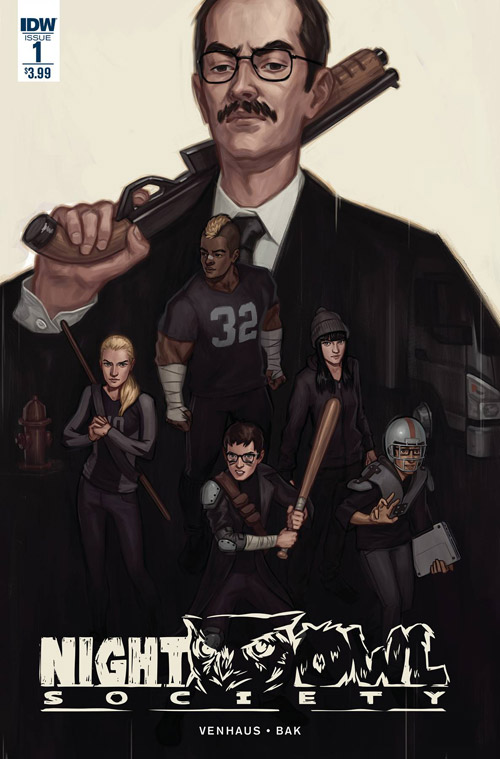 The Night Owl Society #1
A high school student takes on the Dallas mob in IDW Publishing's latest mini-series Night Owl Society #1 (FEB170483). Brought to life through Kickstarter, this three issue mini-series centers on David Foxworth, a new student at St. Cuthbert's Episcopal School. Blending into the background at the school, David has just one friend he can rely on – until his friend is killed by The Viceroy, leader of the Dallas mob. When David finds out the killer behind this brutal act he goes to the chaplain of the school, only to have him wind up killed as well. Now it's up to David to take down The Viceroy but he'll need some help, so begins the formation of The Night Owl Society.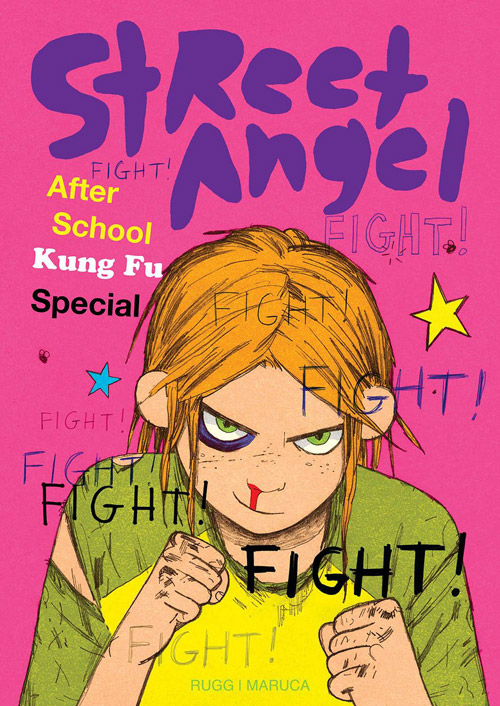 Street Angel After School Kung Fu Special
Jim Rugg's critically acclaimed and brutally violent series comes to Image Comics with Street Angel After School Kung Fu Special (FEB170714). This gorgeous hardcover follows Jesse "Street Angel" Sanchez as she takes the Ninja Kid to school – with her fists! Plus, the big dance is coming up and Jesse doesn't have a date, which is perfectly fine with her since she'd rather brawl instead. This standalone collection is a kickass read that fans of knock down drag out fights will love. Read more of Jim Rugg's Street Angel at: streetangelcomic.com.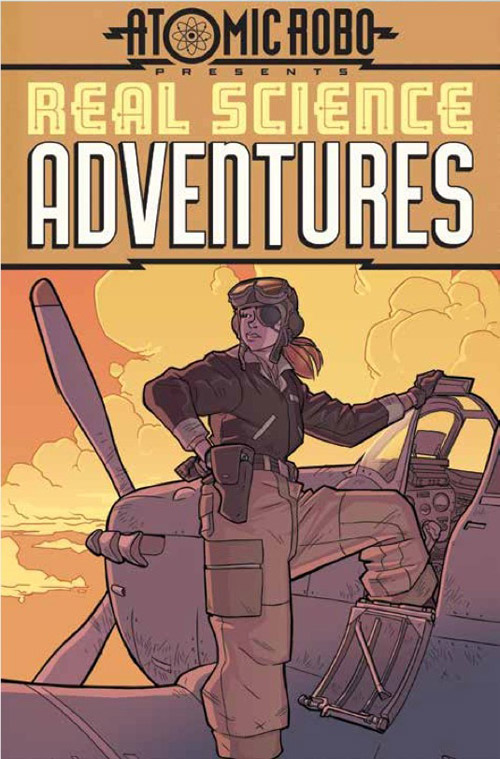 Real Science Adventures #1
The team behind Atomic Robo are back with an all-new series focusing on a group of Women Airforce Service Pilots who banded together after World War 2 in Real Science Adventures #1 (FEB170468). This IDW Publishing mini-series will follow the daring escapades of the "Flying She-Devils" as they battle Mad Jack, the pirate king of the Pacific, for food and fuel. Rounding out this wild adventure is a never before seen short featuring The Sparrow! Fans of Atomic Robo will love this high flying series as it hits print for the first time. Read more of Real Science Adventures at: realscienceadventures.com.
**********
Andrea Purcell is a Web Content Writer for PREVIEWSworld.com and a part-time assistant to busy comic creators. Her favorite past times are singing karaoke at comic conventions and memorizing obscure trivia about random pop culture.