Zenescope Entertainment To Release Three #1 Issues In Early 2017
Jan 11, 2017


Comic book and graphic novel publisher, Zenescope Entertainment, is set to launch three new titles in early 2017 as the company continues to expand its development of original sci-fi, fantasy and horror content.
In January, Zenescope debuts Day of the Dead #1 (of 6) (NOV162034), as a Grimm Universe regular gets her own spinoff. The series follows Necromancer Mary Medina who's drawn to New Orleans on a quest to find the mysterious being known as the Talisman, while a secret and dangerous group works behind the scenes to gain access to her unique abilities.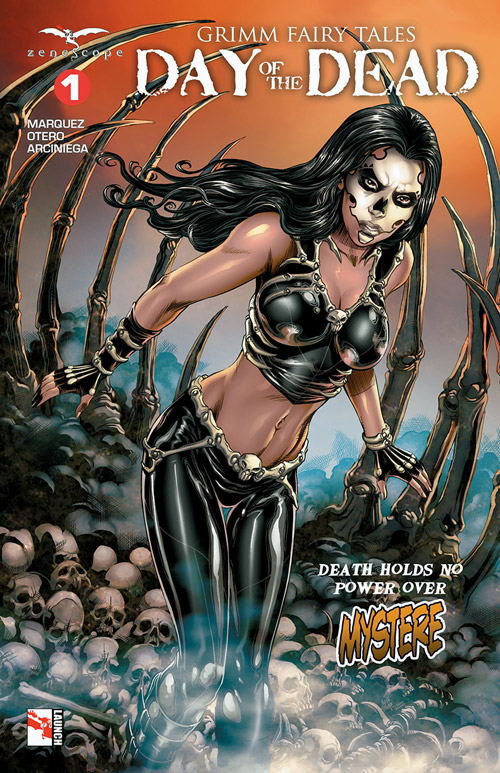 "As a woman of Puerto Rican heritage, I of course love seeing a strong Latina headlining a story and wielding outrageous powers." said series writer Dawn P. Marquez. "I'm drawn to the ancient and cultural aspects mixed with Mary's very modern and relatable voice and perspective."
While not a new title for the company, Zenescope's popular horror anthology series, Grimm Tales of Terror (NOV162040), returns for the start of a third volume in February. The fan-favorite series continues to reinvent well-known urban legends and ghost stories with brand new twists for a new generation of readers in its homage to series such as Tales From The Crypt and The Twilight Zone. Volume 3 of Grimm Tales of Terror will offer 13 brand new stories and debuts in February.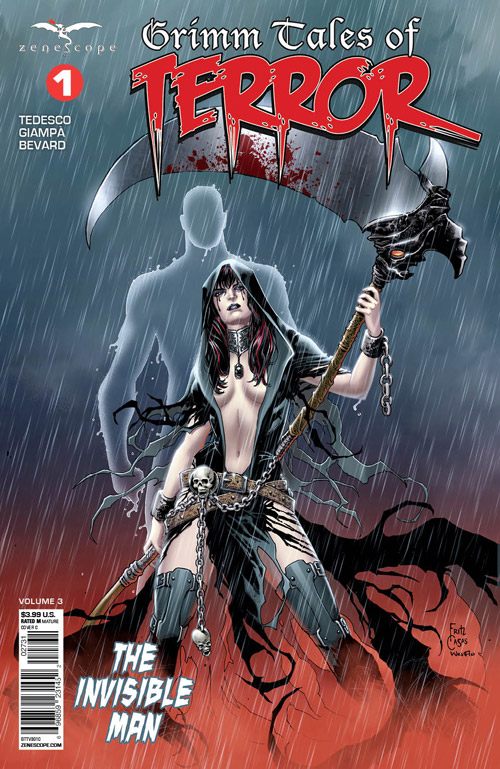 Finally, in March, writer Ralph Tedesco (Grimm Fairy Tales; Inferno) brings readers his brand new series, The Courier: From the Ashes (JAN172222). After a man-made pandemic virus kills off most of the world's population, a very different world emerges from the ashes. Eve Harper, a smuggler-for-hire, is one of the best there is at navigating the extremely dangerous landscape and making deliveries to the rich and powerful who have erected strongholds to protect them from monstrosities that roam the wasteland in between.


"Films like Fury Road, Book of Eli, 28 Days Later and even The Descent were inspirations for this new series," says Tedesco. "But I really wanted the characters and the world to feel unique, so it was important for me to create something that also feels different than what's already out there. I think the result is going to be a very fun ride for readers."