Start Here: Five New Comics For January 11th
Jan 09, 2017
by Andrea Purcell

If you're looking for a fresh new series or a jumping-on point to an ongoing comic, you can Start Here. This week Red Sonja takes Manhattan, the (11th) Doctor is in, Asgard and the Shi-ar Empire go to war, and more!
Every week we'll collect five titles with new number ones or fresh story arcs perfect for readers looking to jump into new series. These new releases are available at your local comic shop and feature comics from any genre or publisher.
Don't hesitate, these series are ready for new readers to enjoy - all you have to do is Start Here.
---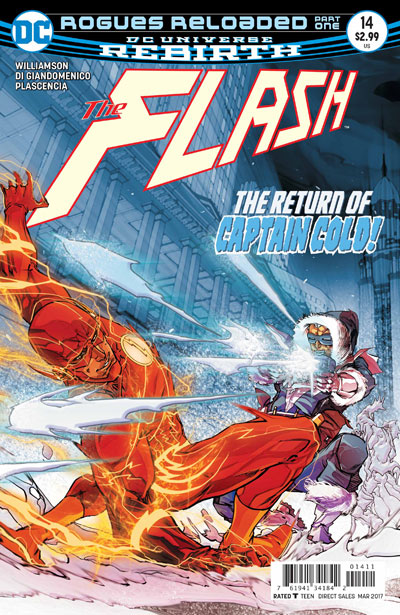 Flash #14
Joshua Williamson's acclaimed run on The Flash continues with Carmine Di Giadomenico back on art in the latest story arc for the scarlet speedster, "Rogues Reloaded." A fresh jumping-on point for fans of The Flash, Flash #14 (NOV160224) starts with a Central City that's just a little too quiet – which can only mean the rogues are up to no good. Barry must hunt down his gallery of foes before they can enact their greatest plan to date, starting with Captain Cold. It's a dash through the history of The Flash's rogue gallery while Barry tries to stop all of them in time!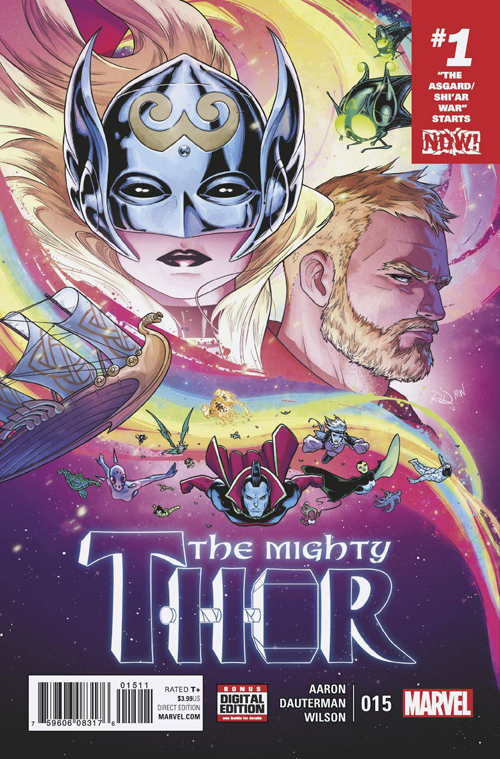 The Mighty Thor #15
Asgard and the Shi'ar Empire are going to war, and it's all starting in The Mighty Thor #15 (NOV160764). Jason Aaron's award-winning run on Thor carries on with the Asgardians battling enemies on every front. The dark elf Malekith's forces continue to conquer the Ten Realms as Thor and her League of Heroes fight onward. Meanwhile, a surprise attack is coalescing on the border of Asgardia as the Shi'ar Empire prepares to lay siege with only one target in mind – the Goddess of Thunder herself.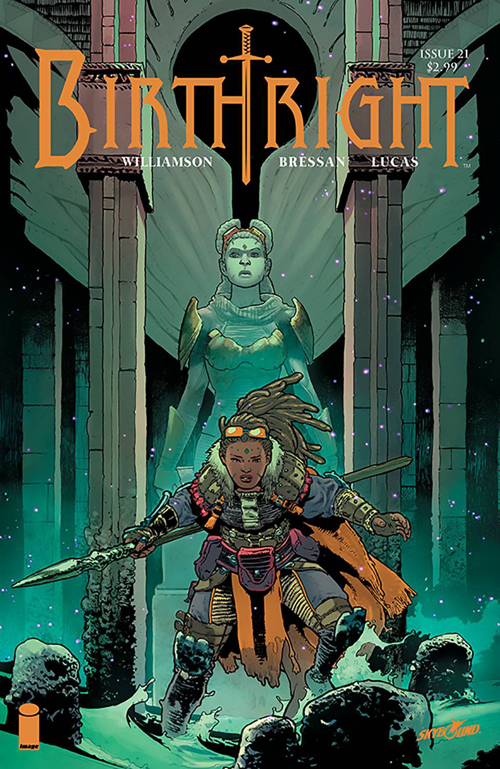 Birthright #21
The hit fantasy series from Image Comics is starting an all-new story arc in Birthright #21 (NOV160556). As the end looms closer and closer for Birthright, learn more about the supporting characters that have surrounded Mikey on his journey. In Tales of Terrenos, readers will learn more about the enigmatic winged warrior Rya. Born into a time of war, Rya will do anything to give her child a better future – anything. Delve into the secrets this mysterious warrior holds, and unlock another puzzle piece in the world of Birthright.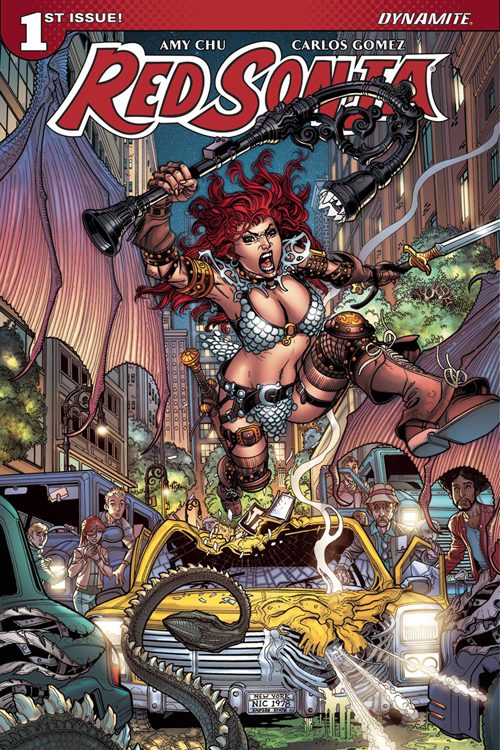 Red Sonja #1
Red Sonja hits the mean streets of New York City as Red Sonja #1 (NOV161420) makes its debut from the creative team of Amy Chu and Carlos Gomez. Dynamite Entertainment is taking the She-Devil with a Sword to Midtown in this all-new adventure leaping out of the 25 cent introductory zero issue. Sonja must battle cops and guns in this terrifying new world while trying to find how who brought her here and why. Die-hard Red Sonja fans have nothing to fear, the sword and sorcery of the Hyrkanian barbarian is alive and well in this all new adventure.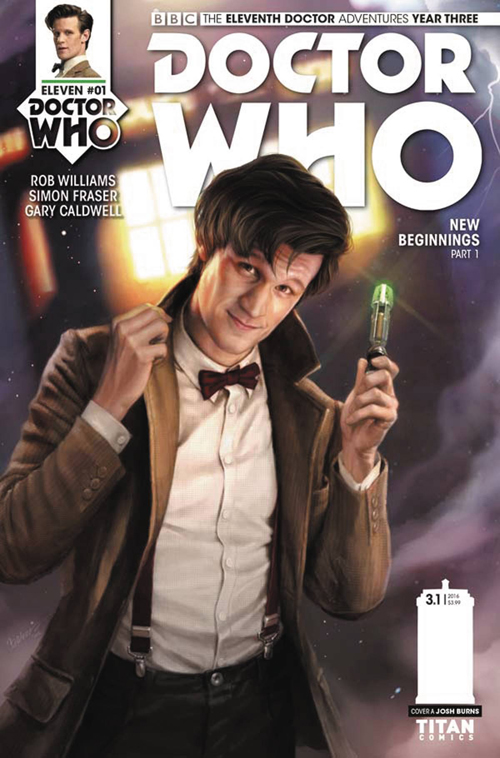 Doctor Who 11th Year Three #1
The Doctor is in with an all-new jumping-on point from Titan Comics with Doctor Who 11th Year Three #1 (AUG161893). Fans of Matt Smith's beloved run as the Eleventh Doctor on Doctor Who can relish in single issues adventures taking The Doctor across time and space. Every issue of The Doctor and his new companion, Alice Obiefune, is jammed full of strange new worlds and breathtaking sights as they journey from one grand escapade to the next. Longtime fans and newcomers alike will love these one-shot stories, perfect for jumping in and exploring the cosmos.
Find more of this week's new releases here!
**********
Andrea Purcell is a Web Content Writer for PREVIEWSworld.com and a part-time assistant to busy comic creators. Her favorite past times are singing karaoke at comic conventions and memorizing obscure trivia about random pop culture.