PREVIEWSworld Exclusive: U.S.Avengers #1 State Variants Full U.S. Flag Revealed
Nov 17, 2016
The all-new series, U.S.Avengers #1 (OCT160723) features over 50 unique variants assigning one Avenger to each state and more!
Marvel has given PREVIEWSworld an exclusive first look at the remaining state variants and how all 50 variants will connect to form Old Glory herself, the flag of the United States of America.

Click on the Flag of the United States below to get a closer look and preorder your favorite U.S. Avengers #1 state variants now at your local comic shop!

Also make sure to read our interview with series writer Al Ewing to learn more!

U.S.Avengers #1 (OCT160723) is in comic shops on January 4th, 2017.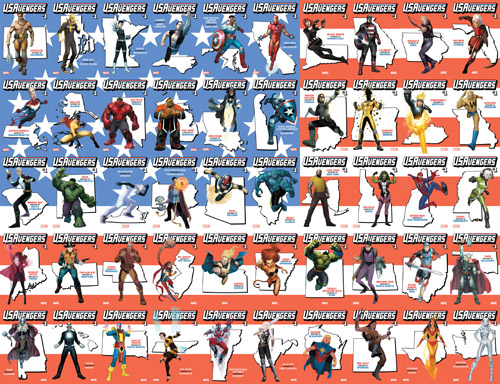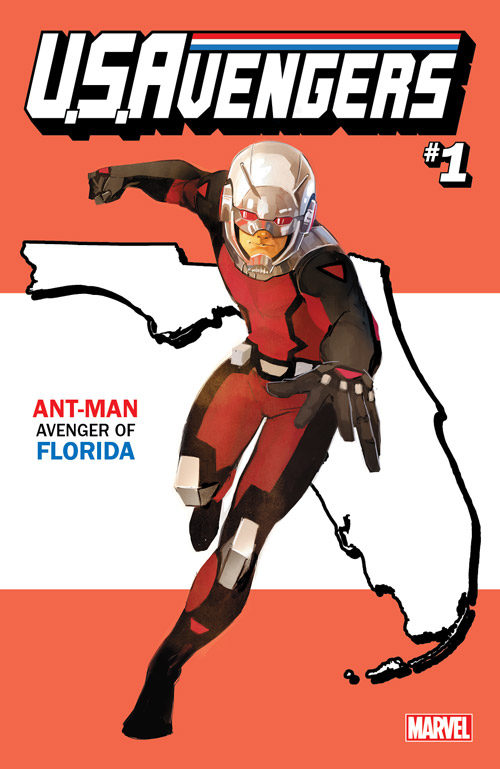 NOW US AVENGERS #1 REIS FLORIDA STATE VAR (OCT160739)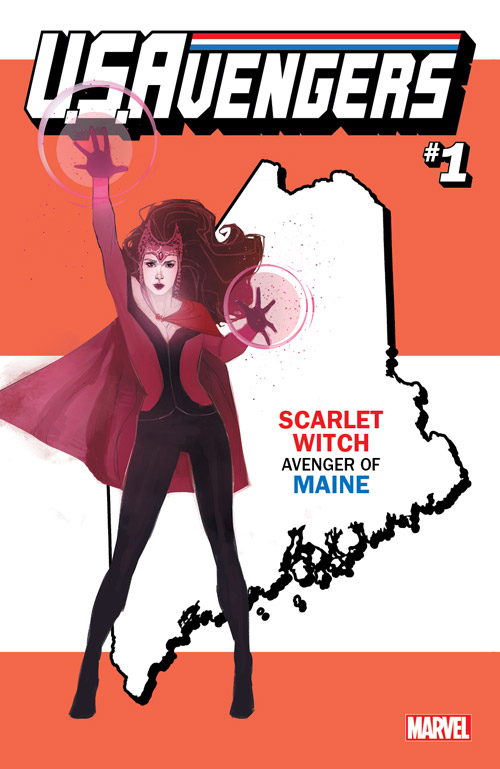 NOW US AVENGERS #1 REIS MAINE STATE VAR (OCT160749)




NOW US AVENGERS #1 REIS MISSISSIPPI STATE VAR (OCT160754)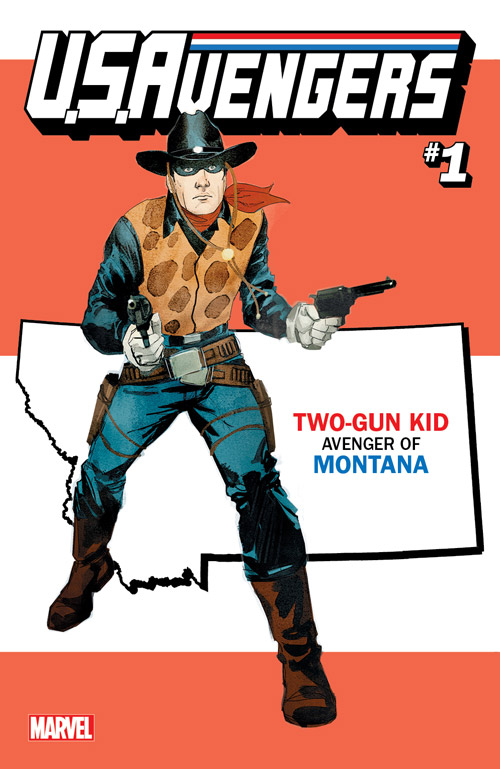 NOW US AVENGERS #1 REIS MONTANA STATE VAR (OCT160756)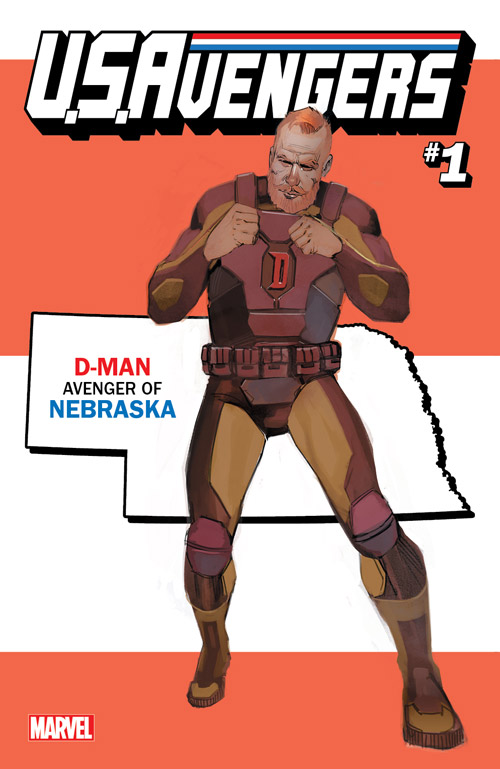 NOW US AVENGERS #1 REIS NEBRASKA STATE VAR (OCT160757)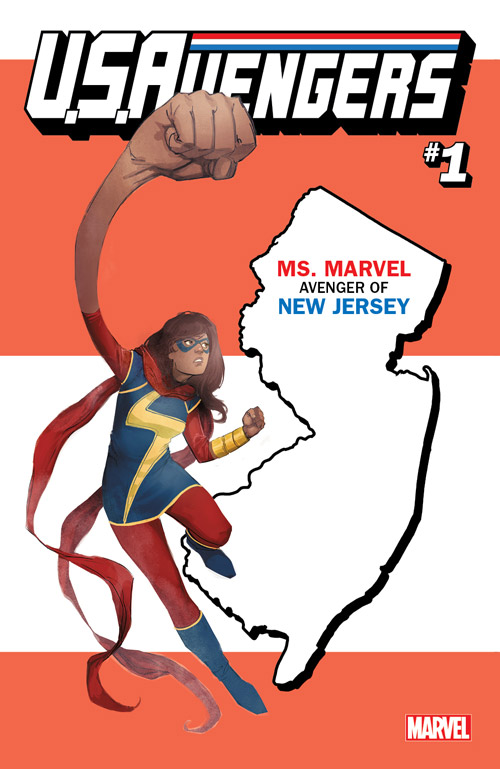 NOW US AVENGERS #1 REIS NEW JERSEY STATE VAR (OCT160760)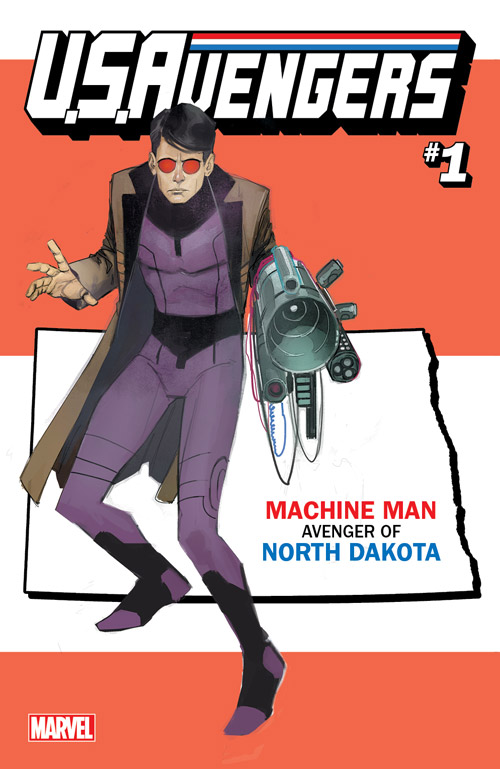 NOW US AVENGERS #1 REIS NORTH DAKOTA STATE VAR (OCT160764)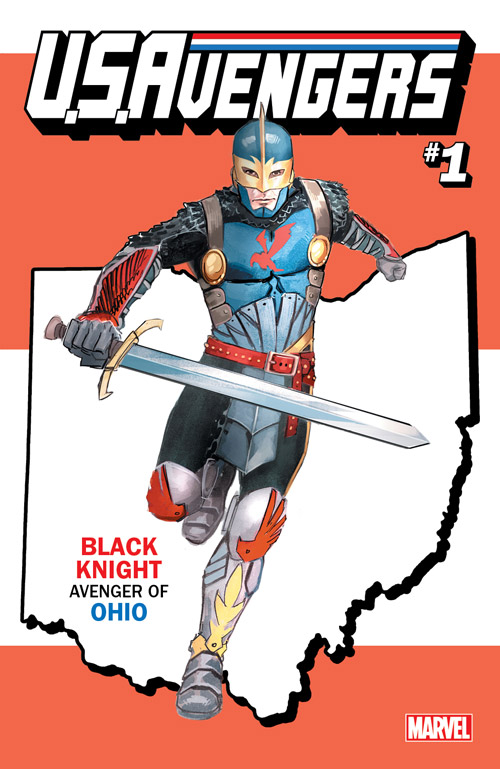 NOW US AVENGERS #1 REIS OHIO STATE VAR (OCT160765)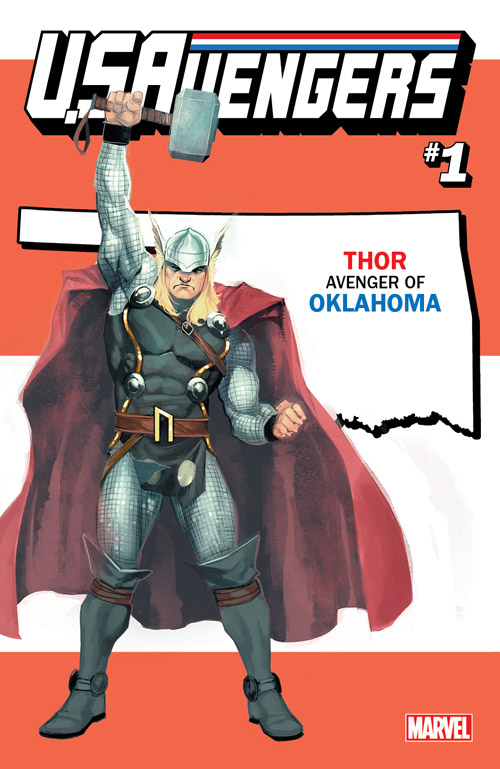 NOW US AVENGERS #1 REIS OKLAHOMA STATE VAR (OCT160766)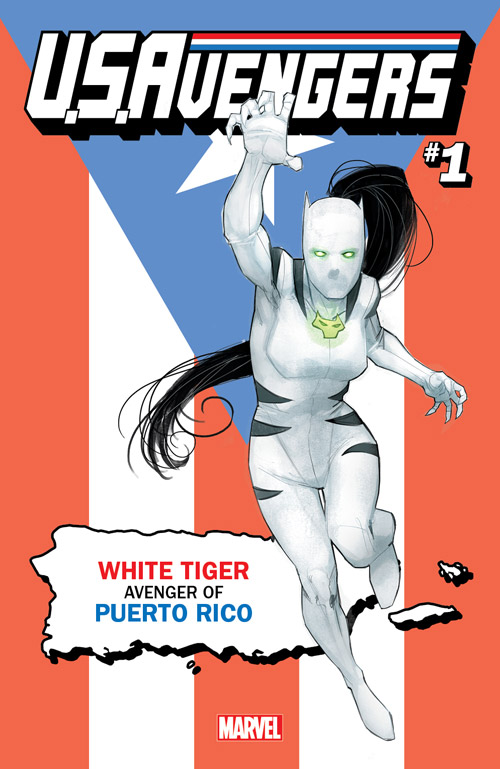 NOW US AVENGERS #1 REIS PUERTO RICO VAR (OCT160769)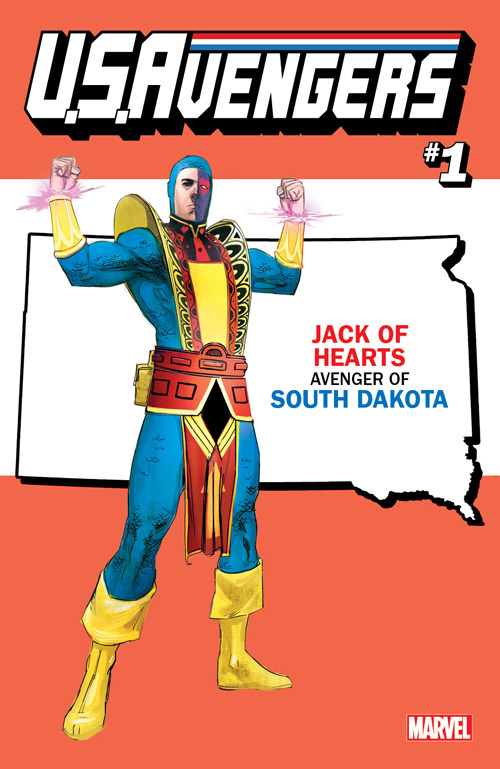 NOW US AVENGERS #1 REIS SOUTH DAKOTA STATE VAR (OCT160772)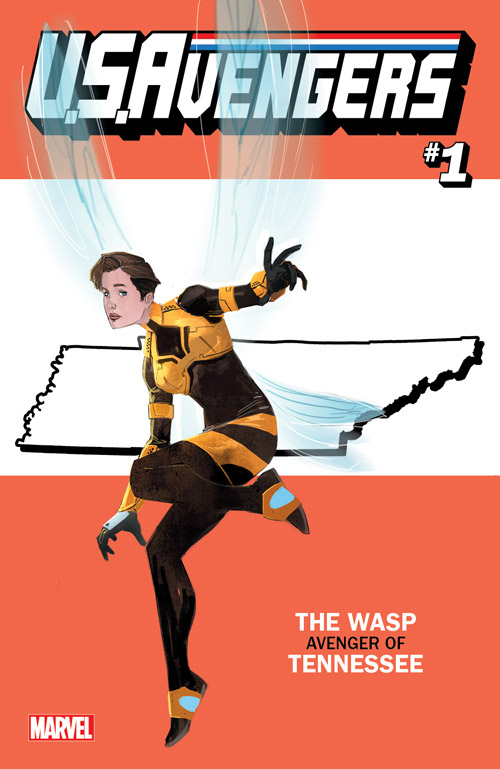 NOW US AVENGERS #1 REIS TENNESSESS STATE VAR (OCT160773)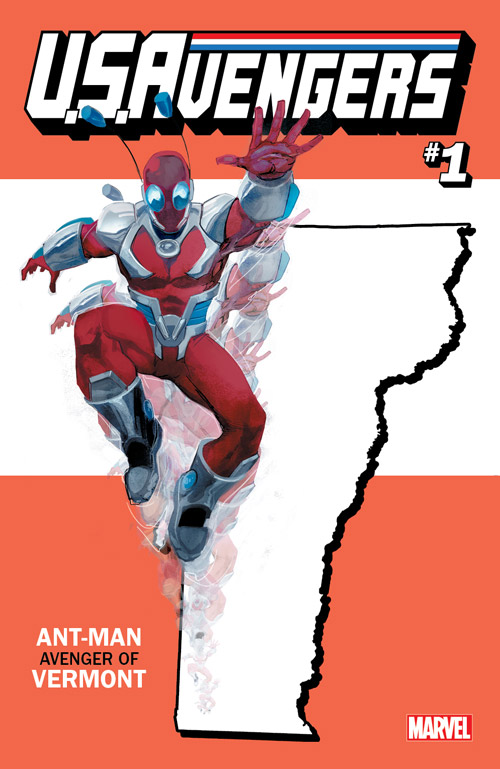 NOW US AVENGERS #1 REIS VERMONT STATE VAR (OCT160776)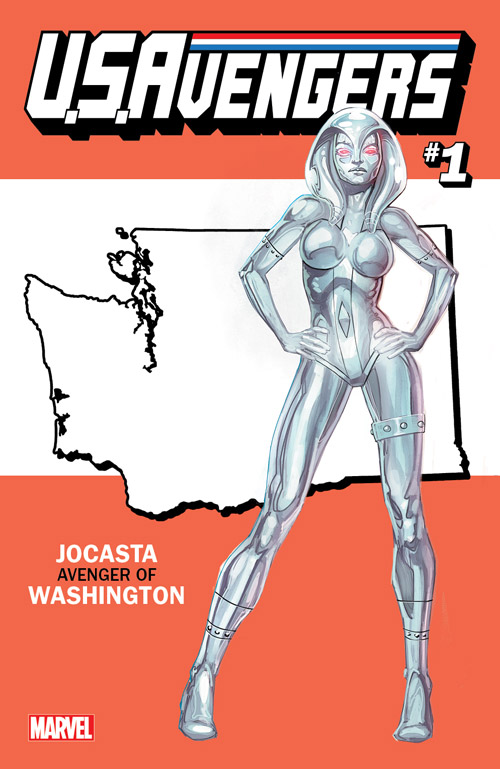 NOW US AVENGERS #1 REIS WASHINGTON STATE VAR (OCT160779)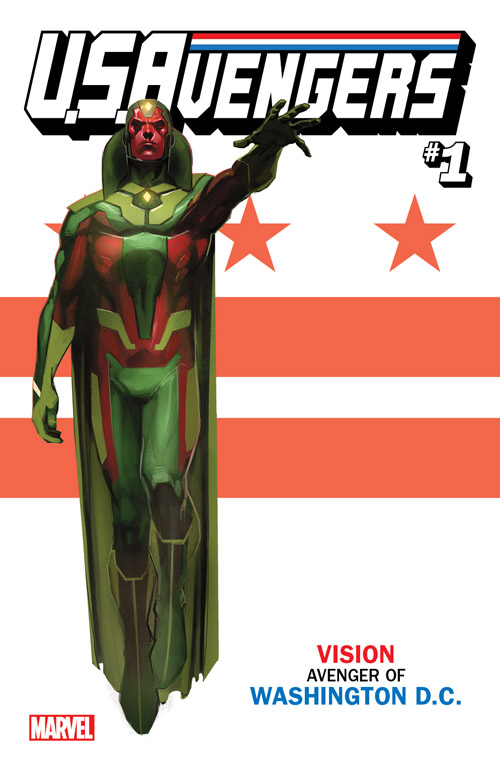 NOW US AVENGERS #1 REIS WASHINGTON DC VAR (OCT160778)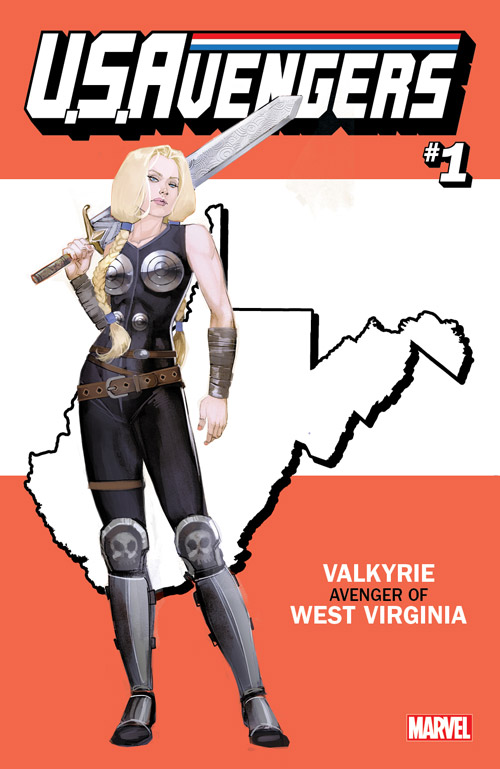 NOW US AVENGERS #1 REIS WEST VIRGINIA STATE VAR (OCT160780)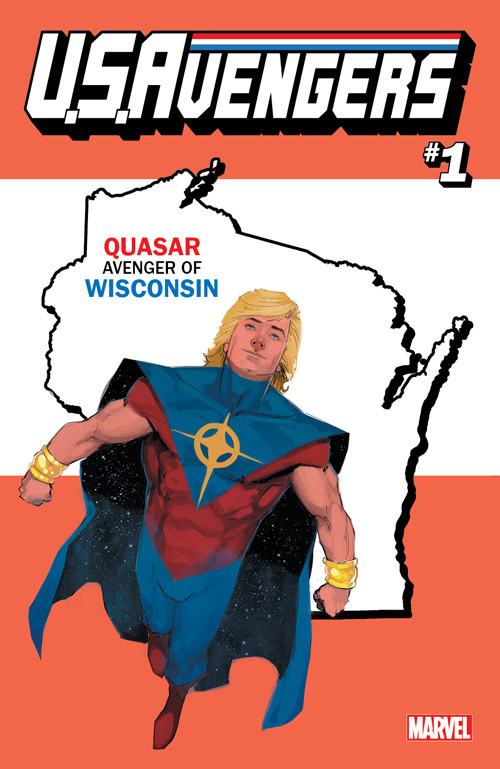 NOW US AVENGERS #1 REIS WISCONSIN STATE VAR (OCT160781)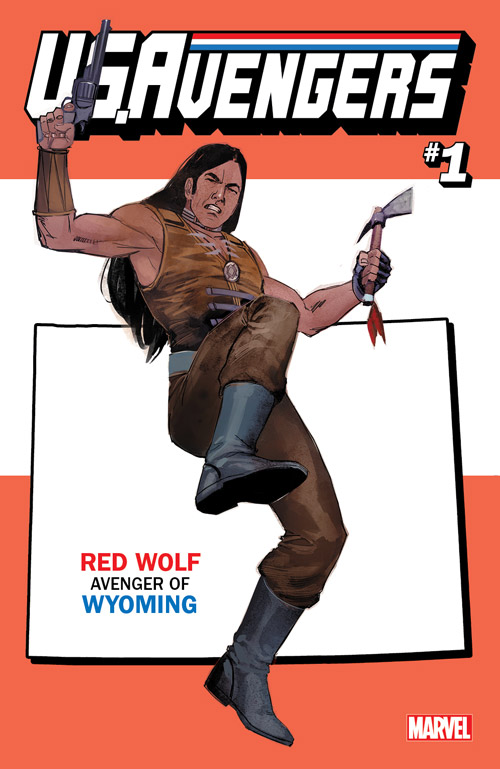 NOW US AVENGERS #1 REIS WYOMING STATE VAR (OCT160782)