Staff Picks (February): Stargate — Atlantis: Back to Pegasus #1
Jan 20, 2016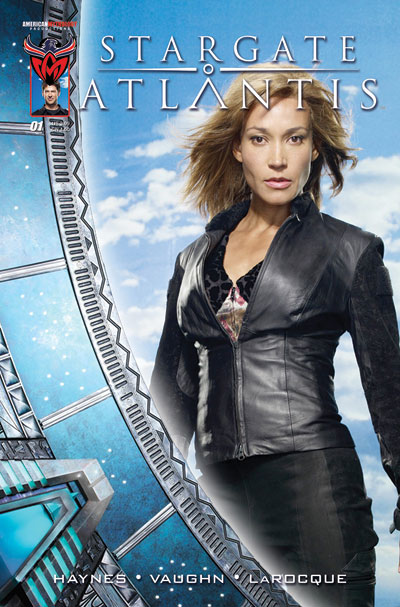 The wait is over, Stargate fans! American Mythology, a new publisher with an award-winning team of veteran artists, writers, and creative contributors, has partnered with MGM to continue the adventures of Stargate: Atlantis.
In the final moments of the series finale, John Sheppard, Ronon Dex, Teyla, Dr. McKay, and the rest of the Atlantis crew crash-land back on Earth and gaze into San Francisco Bay, finally coming home. Yet, many questions remained unanswered and the main conflict of the show went unresolved. Debuting this April, Stargate: Atlantis — Back to Pegasus is the chance to finally resolve old conflicts and watch beloved characters rise to fresh challenges.
The first issue picks up three months after the series finale with an Atlantis crew eager to go back and finish what they started but, not unlike those many false starts from the past six years, still Earth-bound as government oversight prevents them from returning to fight the Wraith. In typical Stargate fashion, however, a threat to both galaxies will force the crew into action whether the bureaucrats like it or not.
Beginning with a recap of the television series and ending on a cliffhanger, fans of the show and new readers alike will enjoy this first installment of the renewed Atlantis Expedition, with all the action and witty banter that made the show so fun to watch.
—Trevor Richardson

Publisher: American Mythology
Item Code: FEB161081
Release Date: 04/27/16
SRP: $3.99