In Comic Shops 9/26/2012: Ultimate Comics Ultimates #16
Sep 19, 2012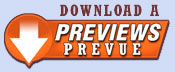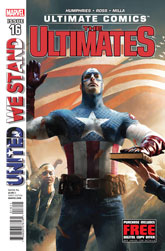 Publisher: Marvel Comics

(W) Sam Humphries
(A) Luke Ross
(CA) Michael Komarck

Steve Rogers accepts the position of President of The United States- and not a moment too soon! A deadly villain with a personal tie to the Ultimates is about to enact his endgame, one which promises to leave no hero unscathed. Now Captain America must find a way to safeguard this country both as a President and as a super hero—but can he do both?


---
Item Code: JUL120569 In Shops: 9/26/2012 Price: $3.99
---
Are you following PREVIEWSWorld on Twitter yet? Follow @PREVIEWSworld