ADVENTURE, INK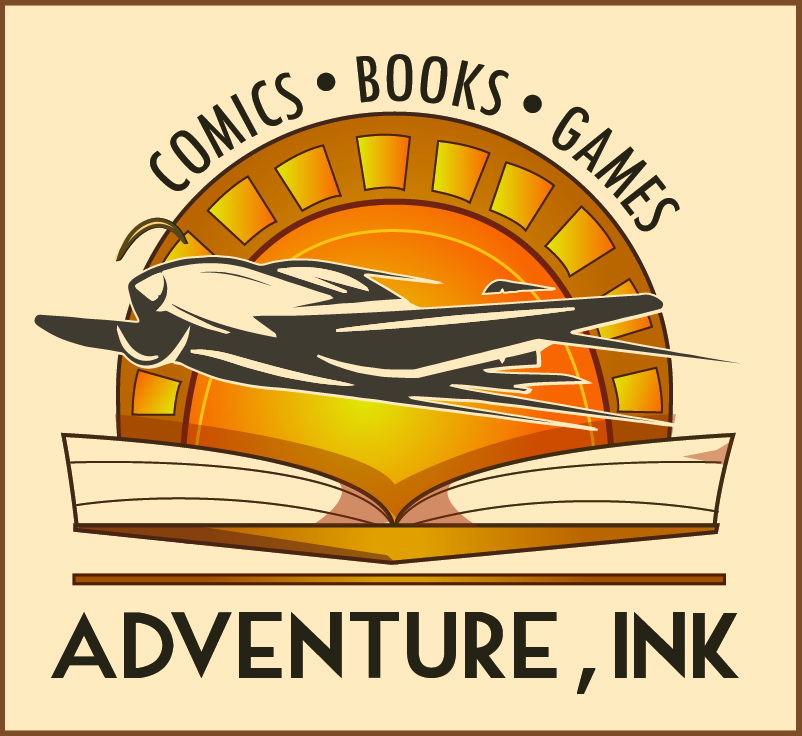 108 E. MAIN ST
MILAN, MI, 48160
(734) 545-8899
PREVIEWS Pullbox Terms

New Subscription must be placed 3 days prior to Final Order Cutoff. items will be held in your pull for two weeks. After two weeks, if not discussed, your items will be shelved.
We may push back on large ticket items, just to confirm you did, in fact, intend to purchase that $4,500 full scale Darth Vader armor.
SEP23 CATALOG: SEP 25, 2023
OCT23 CATALOG: OCT 23, 2023




You can find all of our events here: https://www.meetup.com/adventureink/
Adventure Ink is committed to supporting an ever growing community of fans devoted to Comics, Books, & Games! It is our mission to maintain a friendly, informed, an inclusive environment, and to celebrate the diversity of our community! Specializing in New Comics, Graphic Novels and personal service. In addition to a selection of in stock comics and other merchandise we work closely with Diamond to fill special orders.
Join us on Discord! https://discord.gg/b8WEPYs
We Sell







New Comics
Back Issues
Import Comics
Magazines
Magazines (Imports)
Graphic Novels
Books (Fiction)
Books (Non-Fiction)
Toys (New)
Toys (Vintage)
Toys (Imports)
Other Apparel
Models & Statues
Trading Cards
Trading Cards (Non-sport)
RPGs
CCGs
Prints
Posters
Supplies (Comic)
Supplies (Non-comic)