Get Graphic: Hana Chatani Picks Up Where 'The Little Mermaid' Left Off
Sep 04, 2023
Art by Hana Chatani
Interview by Troy-Jeffrey Allen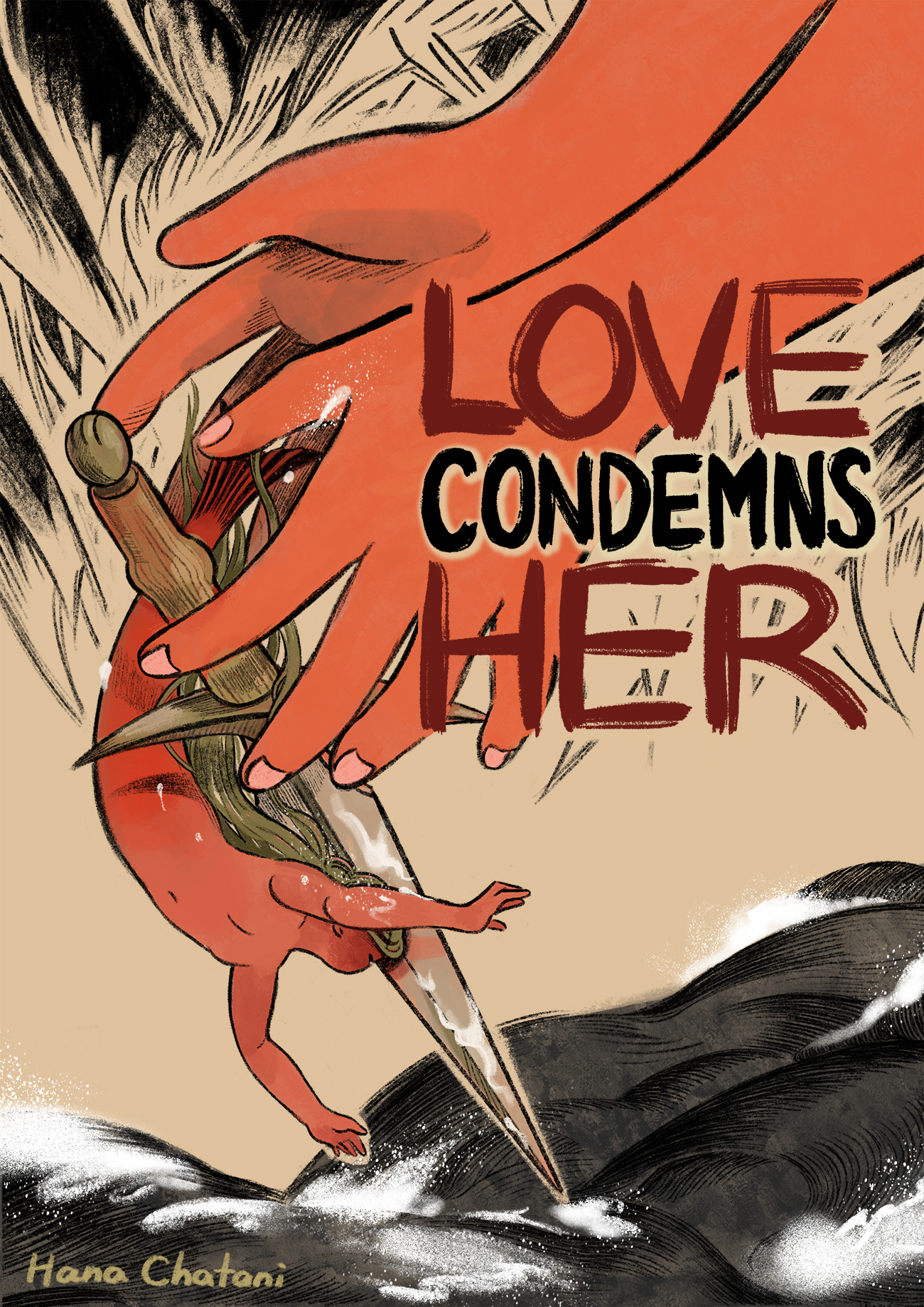 In Disney's reinterpretation(s) of The Little Mermaid, Aerial and Prince Eric ultimately ride off into the sunset. This, of course, is not the case in Hans Christian Andersen's original fairytale. In fact, tragically, Aerial is turned to sea foam after failing to win Eric's love. But Aerial had several sisters. And this is where artist/writer Hana Chatani picks back up.
In the following interview, we spotlight Hana Chatani, the 2023 winner of the Make More Comics Grant! She won out over hundreds of submissions and several finalists with her entry, Love Condemns Her. Discover why this unique continuation of The Little Mermaid won over judges and will ultimately win over you.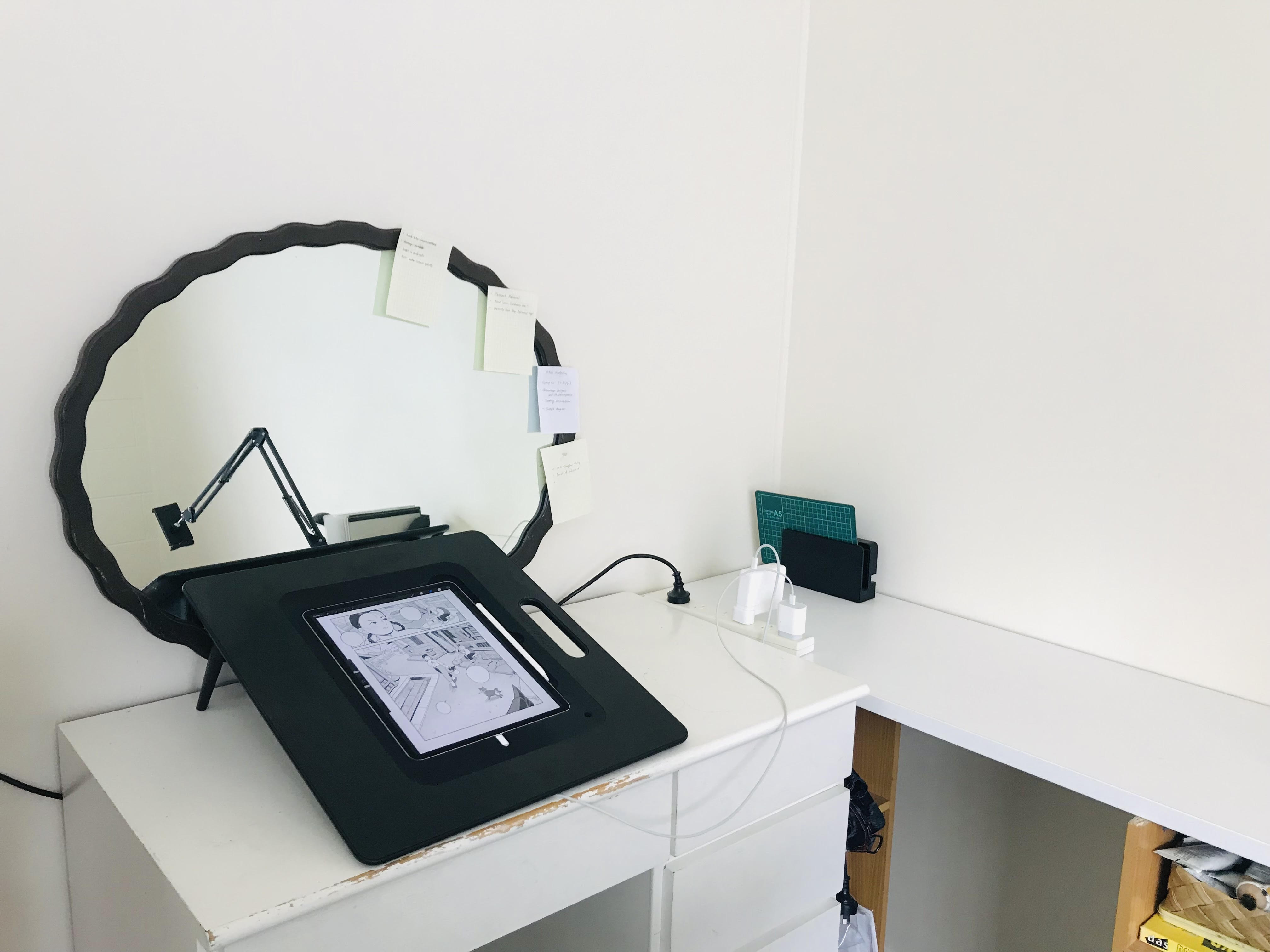 Firstly, what is your name and where do you hail from?
My name is Hana Chatani, and I was born and raised in Japan until my family moved to Aotearoa (New Zealand) in 2005. I've since been back and forth between the two countries throughout my educational years. I'm currently based in Auckland, Aotearoa but the prospect of moving back to Japan has been floating around.
How did you get into art? What sparked your initial interest?
For most kids who grow up in Japan, anime and manga are entrenched in our everyday lives, so it was inevitable that those became the initial spark of interest. My parents being pretty strict, they didn't buy me manga but I used to borrow them from my best friend who lived a few houses down. My mother used to take me to art galleries too, and I specifically remember being fascinated by Moe Nagata's beautiful watercolour painting of faeries and Kaii Higashiyama's large-scale Nihonga paintings when I was in primary school.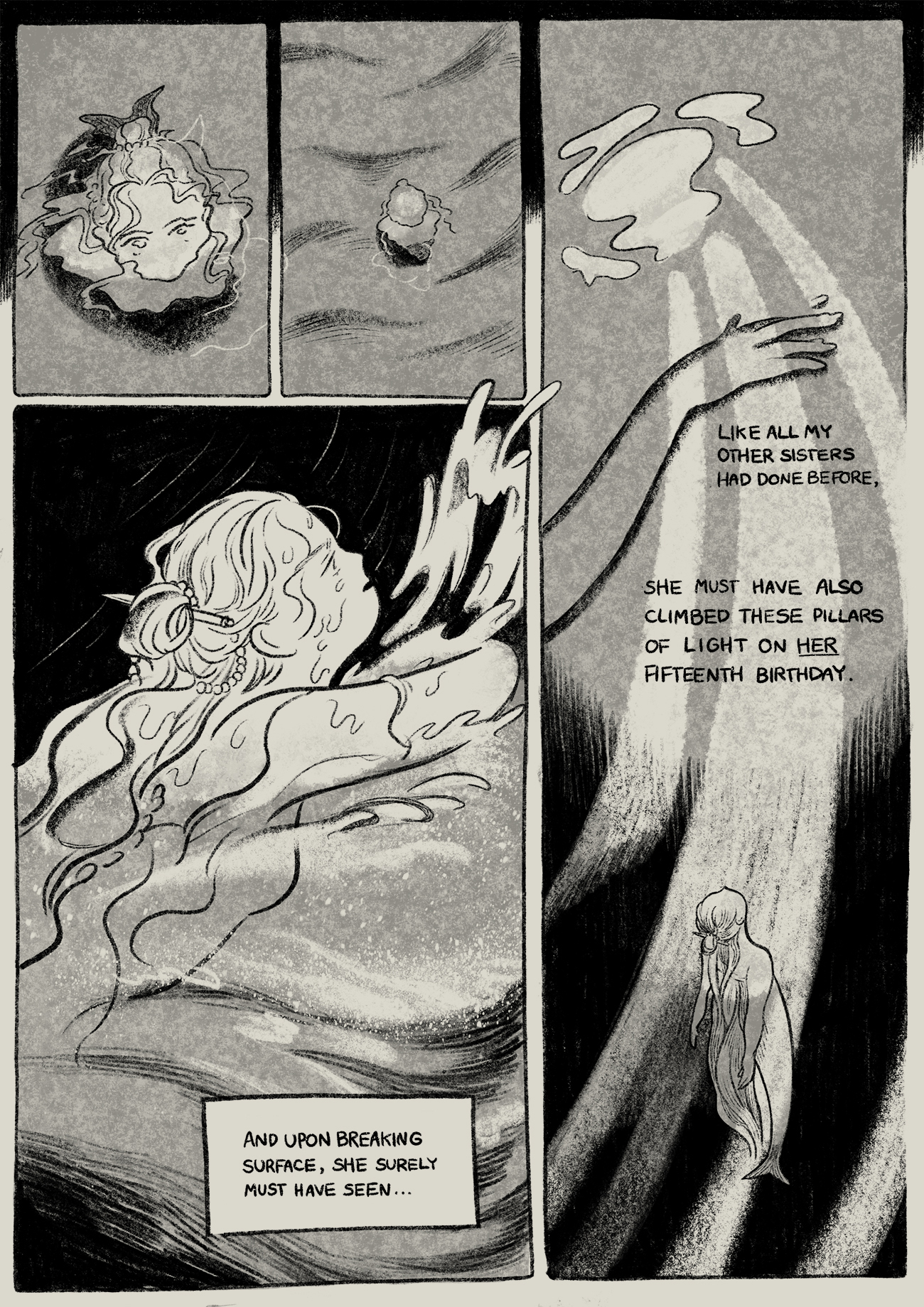 What can you tell us about your book? What is it about?
Love Condemns Her is a spin-off based on The Little Mermaid by Hans Christian Andersen. It follows the little mermaid's younger sister who was born after her death, as she welcomes her fifteenth birthday and its coming-of-age ritual. It explores the immature and inexperienced thoughts of a queer teenager who has a lot of growing up to do.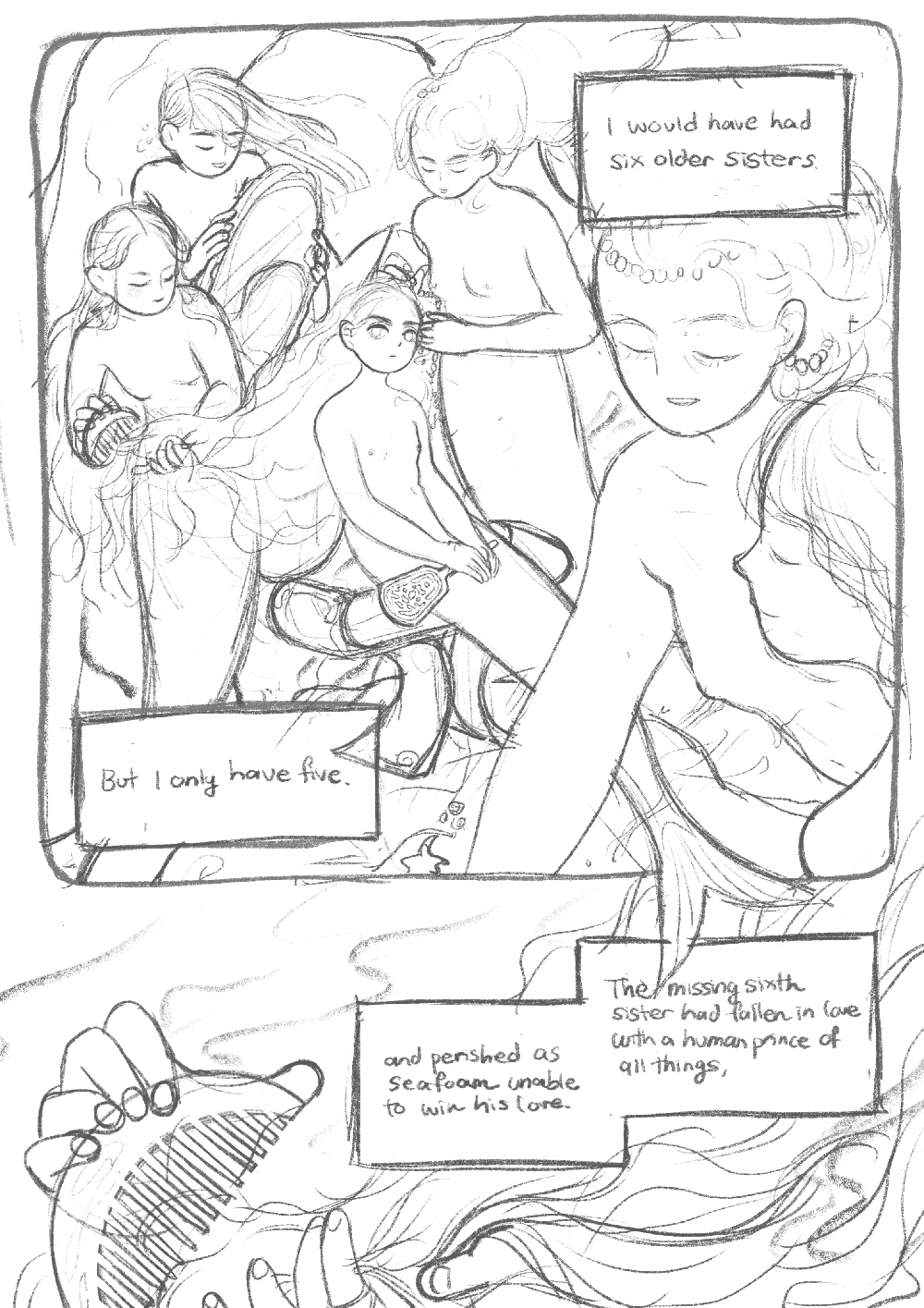 Is this more of a subversion of the Little Mermaid or did you have other intentions?
It's not really a subversion of The Little Mermaid, since I stay faithful to the original narrative. (If you only know the Disney version, treat yourself and read the original, which is free online. They're very different stories.) My intention was to build upon and explore the story from the side of the little mermaid's sisters after the original story had concluded, since such a tragedy could not possibly have zero effect on these characters. I made up the protagonist in Love Condemns Her because I wanted to have a character that hadn't known the little mermaid while she was alive. What kind of opinions would someone hold towards their deceased sister's decisions and actions when they hadn't known her personally, especially if they are young and immature? As a very short piece of work, Love Condemns Her doesn't extend past the opinions and reactions of a character in this position. I'm currently in the process of creating a prequel of Love Condemns that will expand this exploration into interpersonal relationships and sisterly dynamics in the direct aftermath of the original tragedy. So please look forward to that!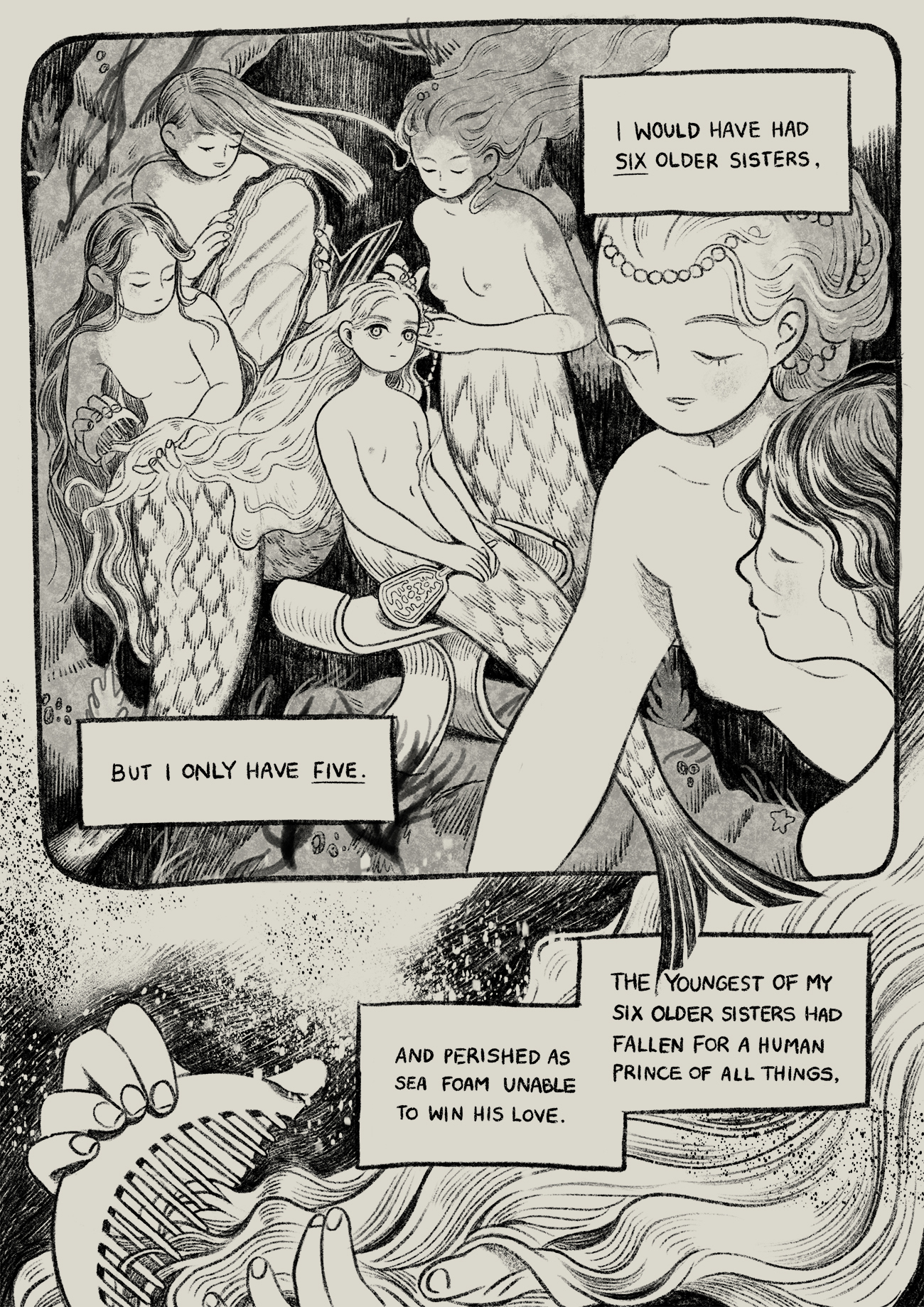 Can you get into your character design process a bit. How do you know when the character has the right look?
I'm not much of a character designer, which people probably notice. I'm not going to pretend my characters have great designs. I usually have a vague idea of what the character might look like based on their personality and background, and then just try to put that down on to paper. I don't go through different iterations of the design physically. This might be different for longer works, but for short comics it's enough. I tend to focus on the story a lot more, since that's the part I enjoy developing most. And since I believe that a good story with bland character designs is much more enjoyable than a bland story with good character designs, that's how I prioritise my focus within a limited time frame.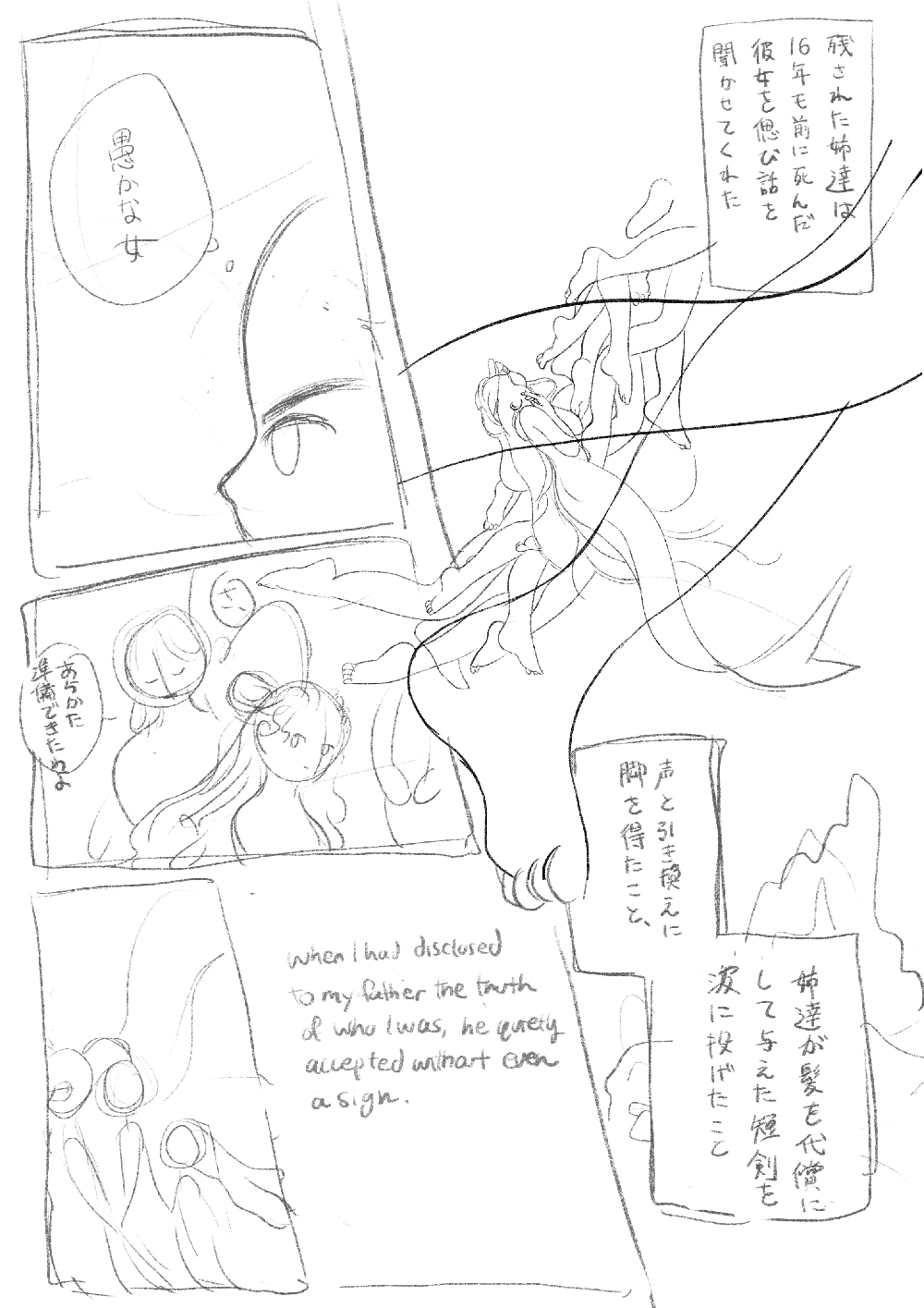 So, this project won the Make More Comics for your exceptional initial pitch. What made you submit to the MMC grant?
I love making tangible, physical things! I've been publishing short comics and zines digitally online but there is no greater joy than making something you can hold in your hands. I've had two of my comics printed physically by publishers, but self-publishing seems like the right direction if I want to taste the concentrated joy of making something yourself from start to finish. But that costs a lot of money, and living in Aotearoa makes it very hard to secure funds, and the outrageous living costs does not make this easier. Comics just aren't recognised as a thing people do seriously like it is in other, bigger countries with thriving creative industries/communities. We have ONE indie arts festival (Chromacon) that ran once every two years and even that has been on hiatus since 2019 when COVID happened. When I saw the grant application advertised on a Twitter post I thought it would be a perfect opportunity to take a shot at. And I am ecstatic to receive it!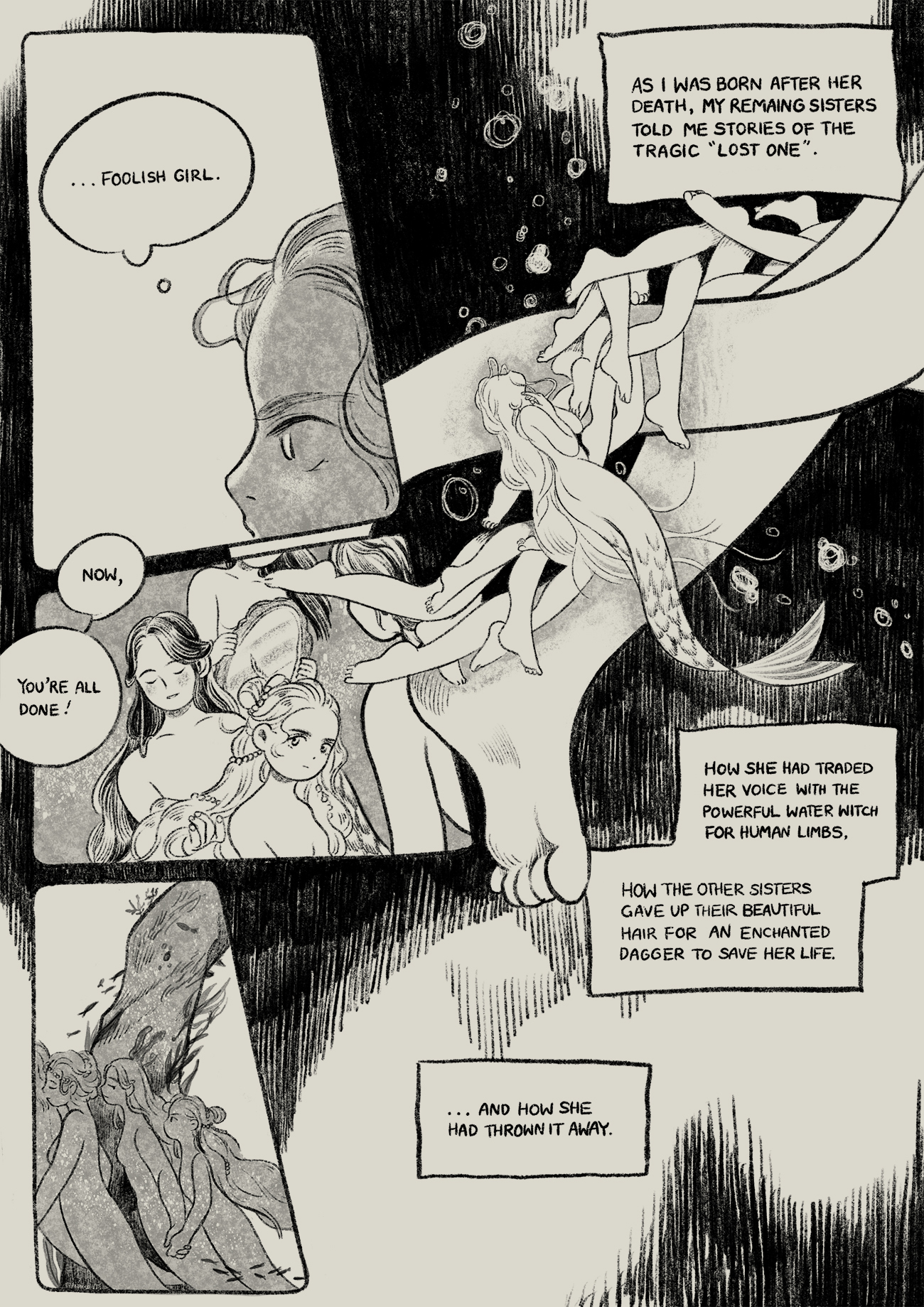 What tools do you use to draw?
Procreate and iPad to draw, Sketchboard Pro to hold the iPad, and Photoshop to edit/format. I'm a traditional painter, but the process of making comics is much more efficient done digitally.
In terms of audience, who is your book for?
I didn't go into writing the story with a target audience in mind, but I guess since the main character is aromantic-asexual, I would love for people on those spectrums to discover it.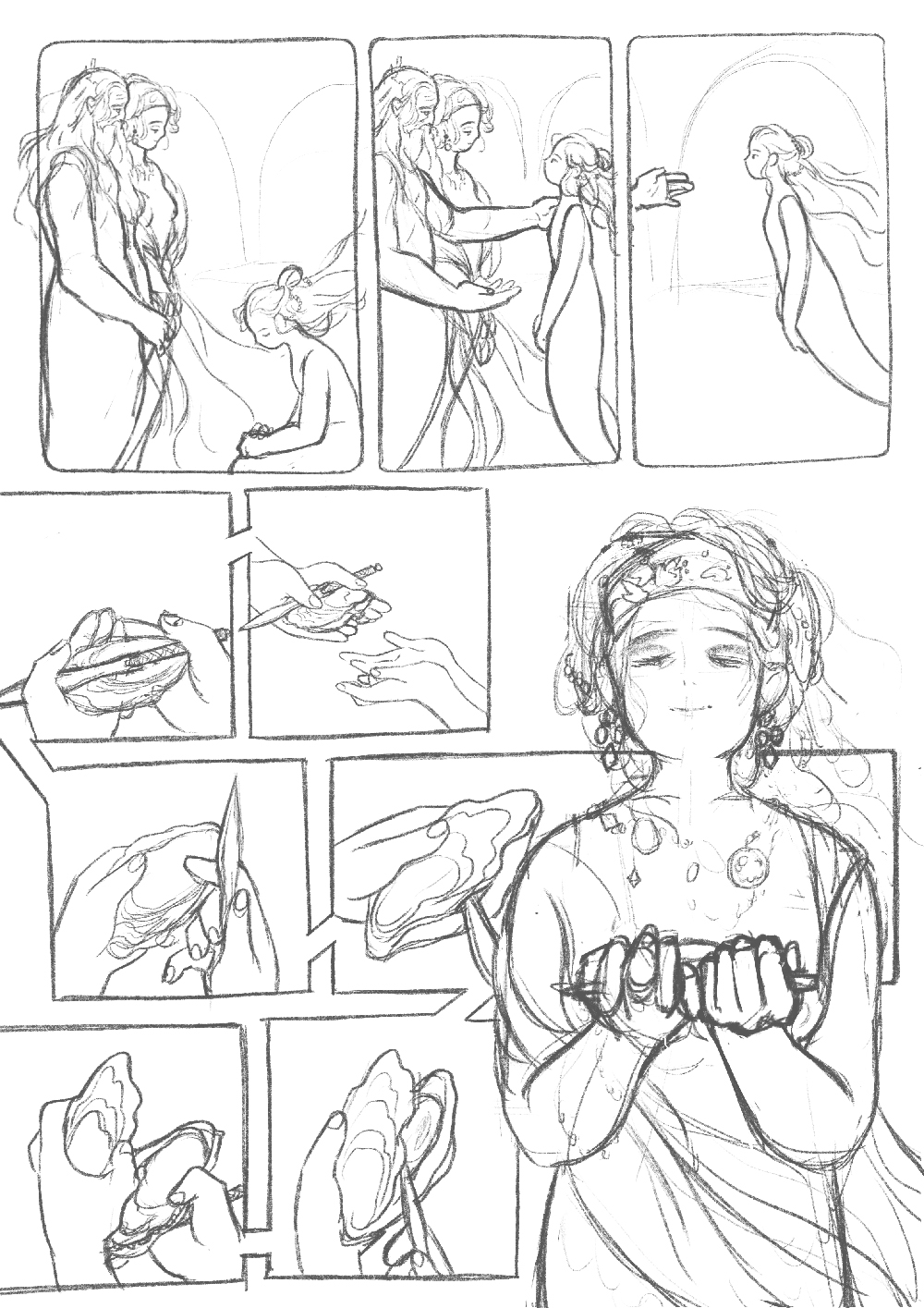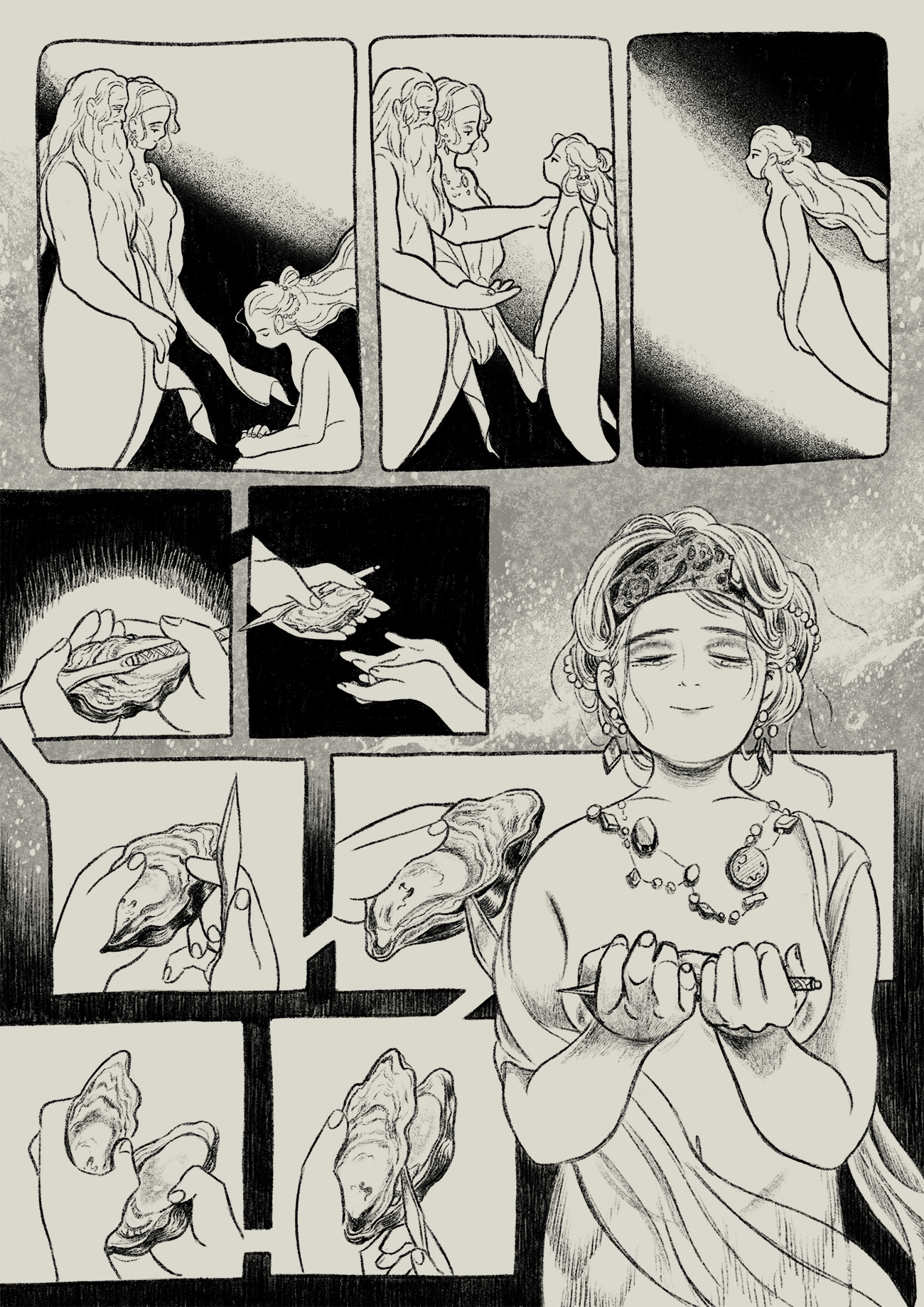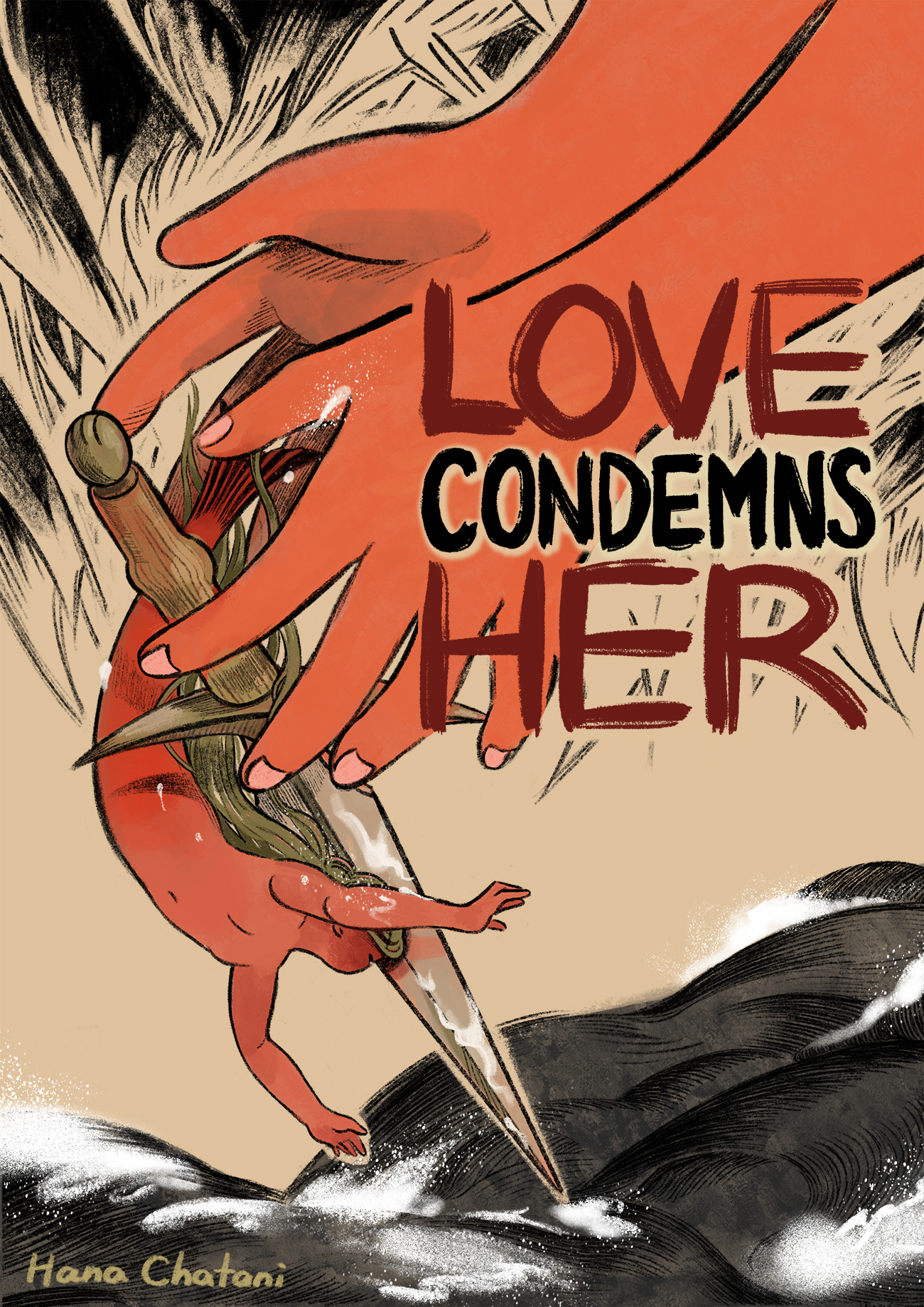 To experience Love Condemns Her, read the comic online now HERE.
You can find Hana Chatani online on her website, Instagram, and Twitter.
Troy-Jeffrey Allen is the producer and co-host of PREVIEWSworld Weekly. His comics work includes MF DOOM: All Caps, Public Enemy's Apocalypse '91, Fight of the Century, the Harvey Award-nominated District Comics, and the Ringo Awards-nominated Magic Bullet.