Celebrate Black History Month with these Incredible Titles
Feb 01, 2023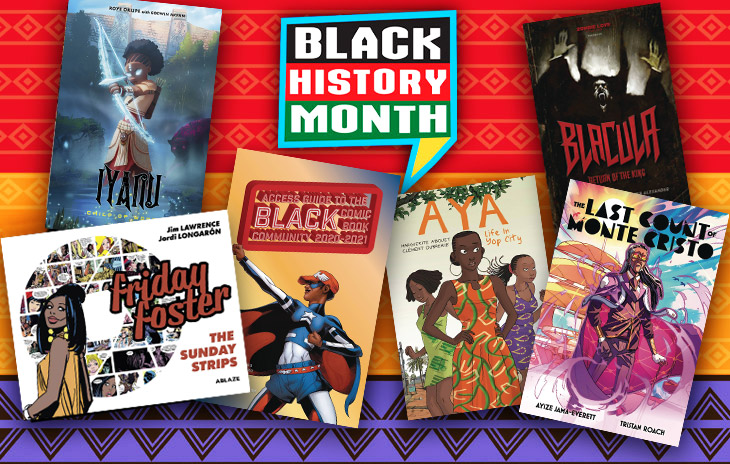 February is Black History Month, a time to celebrate and recognize the achievements of Black individuals throughout history. And it's important to recognize that comics and graphic novels have become a powerful medium for telling diverse stories and amplifying marginalized voices. So, in celebration of Black History Month, we're showcasing some of the best comic books and graphic novels that highlight the impact of Black characters and creators.
From the supernatural thriller Blacula: Return of the King (NOV221996), to the action-packed Friday Foster (FEB231052), to the Afrofuturistic Iyanu: Child of Wonder (MAY210233), these works and others demonstrate the diversity and richness of the Black experience in the world of sequential art. These stories not only offer a glimpse into the past, present, and future of Black representation in comics, but also celebrate the creativity and impact of Black creators and characters in the medium.
Browse our selection of titles below, and order them today at your local comic shop or via Pullbox!