'Hunter Ninja Bear' Makes Its Roaring Debut
Sep 16, 2022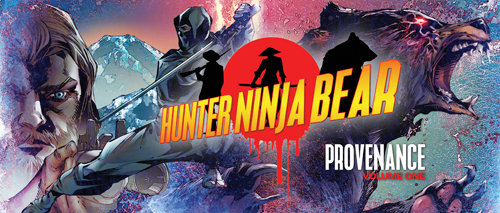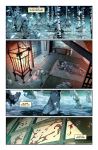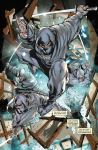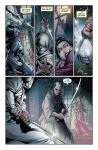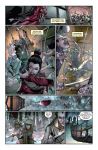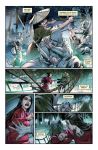 Click to View

Fenom Comics proudly releases their debut graphic novel, Hunter Ninja Bear. This first volume Provenance meticulously recounts an origin story erased from history books a long time ago by historians long forgotten.
Three supreme forces of nature become eternally tied to one another through fate. Battling to survive their ruthless triangle of death, they fight not to perish in the unforgiving circle of life.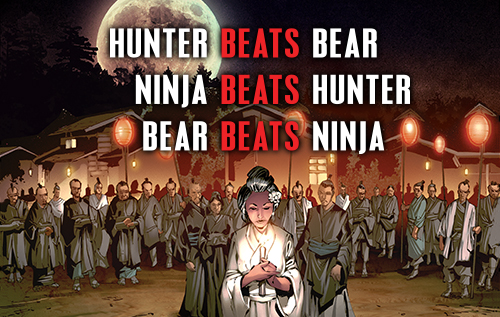 A lone ninja finds his efforts to be futile in stopping the brutal massacre of his entire village by a horde of preternatural bears, who have descended upon the humans in retaliation for the sins against their ancestral remains.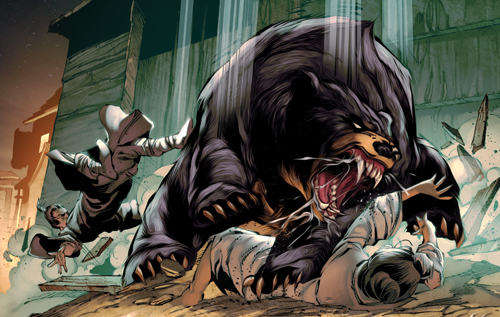 Fully aware of his inability to avenge his village against the mighty beasts, Satoru looks to his Gods of War for spiritual guidance in this quest.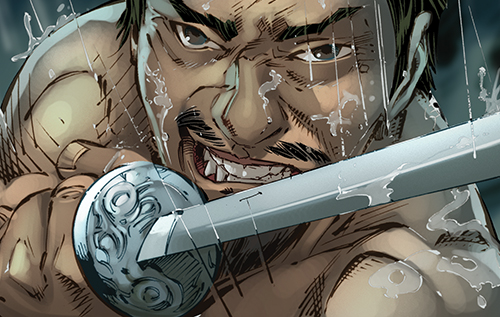 Their answer is clear. Vengeance cannot be wielded by the blade of his sword, but only at the end of a rifle belonging to the legendary American frontiersman, John Wilkers.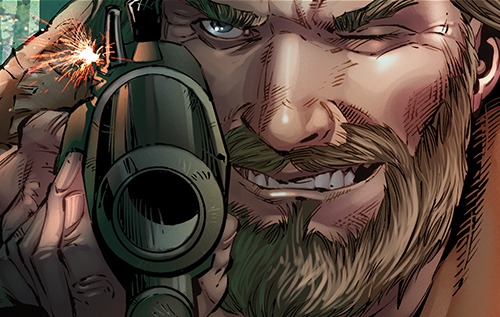 Before setting on the long and arduous journey to the western world, Satoru is confronted by a young lady, Hana, from a nearby village. Knowing only of Satoru's famed ninja days, she begs him to be her sensei and to take her along on his quest. He reluctantly agrees, only because this orphan is no stranger. Hana does not know that she owes her life to a noble deed that Satoru had made 18 years ago.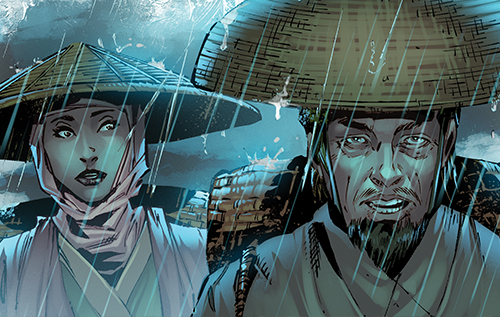 Sailing into the San Francisco Bay on the last night of 1848, fireworks light up the sky. Luckily for the weary travelers, the John Wilkers and his truest companion Little Heart are soon located and politely propositioned for the task at hand.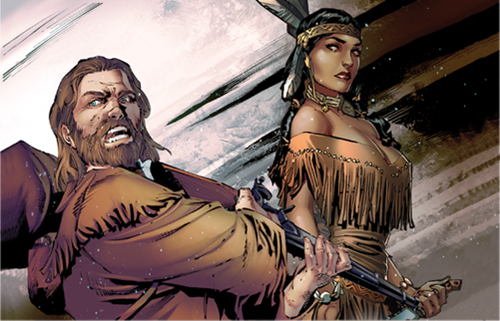 Wilkers sees Satoru's job offer as a gift from God and becomes obsessed with the idea of finally having his long-overdue audience with the great bear immortalized in the glorious Indian legends, Fire Cloud.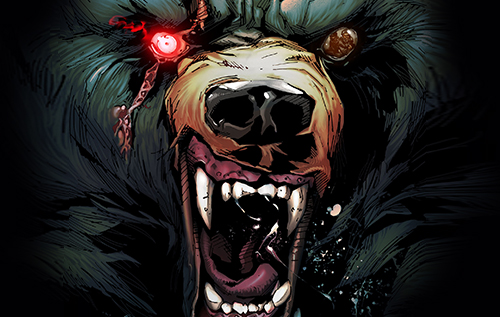 Along with their ragtag gang of ten very accomplished hunters and trackers, Wilkers and Little Heart embark on the ambitious expedition to a land completely unknown to them all. With all the opposing forces now in place, the fight is on!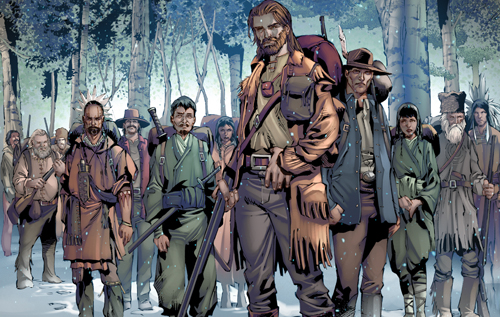 The critics have spoken:
"Epic in scope and stunning in execution, Hunter Ninja Bear is entirely uncalled for in all the very best ways imaginable." ⭐️⭐️⭐️⭐️⭐️ – DTR MTR CMX
"Hunters, Ninjas, and Bear! What more could one want from an action-packed saga where the real winner is the reader." – Comic Watch
The fans have spoken:
"Finished Hunter Ninja Bear and damn if this isn't the best comic I've read this year."
"Is there a timeframe for when volume 2 of HNB will be released? I really like the first arc conclusion, and then an exciting setup for the next arc!"
"The Dirty Dozen meets the White Buffalo. Such a great saga. Such an engrossing story. Superb art and inking. Read it in 2 days. Well worth the purchase."
"… it is phenomenal. I love that Hunter Ninja Bear was packaged as a complete book, verses it being split into 12 issues over 12 months. Having to read this engrossing story over 12 months, I think could be classified as some type of torture. LOL I hope all of Fenom Comics' future titles are released this way."
"… it is amazing! Thank you so much for all the hard work. I will definitely be a returning customer on future projects."
"I just finished Hunter Ninja Bear! Bravo! That was absolutely incredible. This product is really something special!"
"Wow, just Wow! I couldn't put down the book from when I started and read it all in one sitting. Excellent work and can't wait for the next installment. Great art and even greater writing!"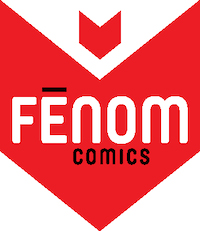 Volume I: Provenance includes the series' first 12 complete issues. Brought to you by a premier collection of comic greats: writer Chuck Dixon, penciler Mel Rubi, inker Rob Hunter, colorist Ivan Nunes and letterer Taylor Esposito. This all-star team has created an origin story that will leave no fan disappointed. Fenom Comics is thrilled to be bringing back the entire team for the second volume of the Hunter Ninja Bear epic saga with an expected launch date of late 2023.
Keep an eye on PREVIEWSworld.com's Twitter, Facebook, YouTube, or Instagram for more from Fenom Comics!
FENOM COMICS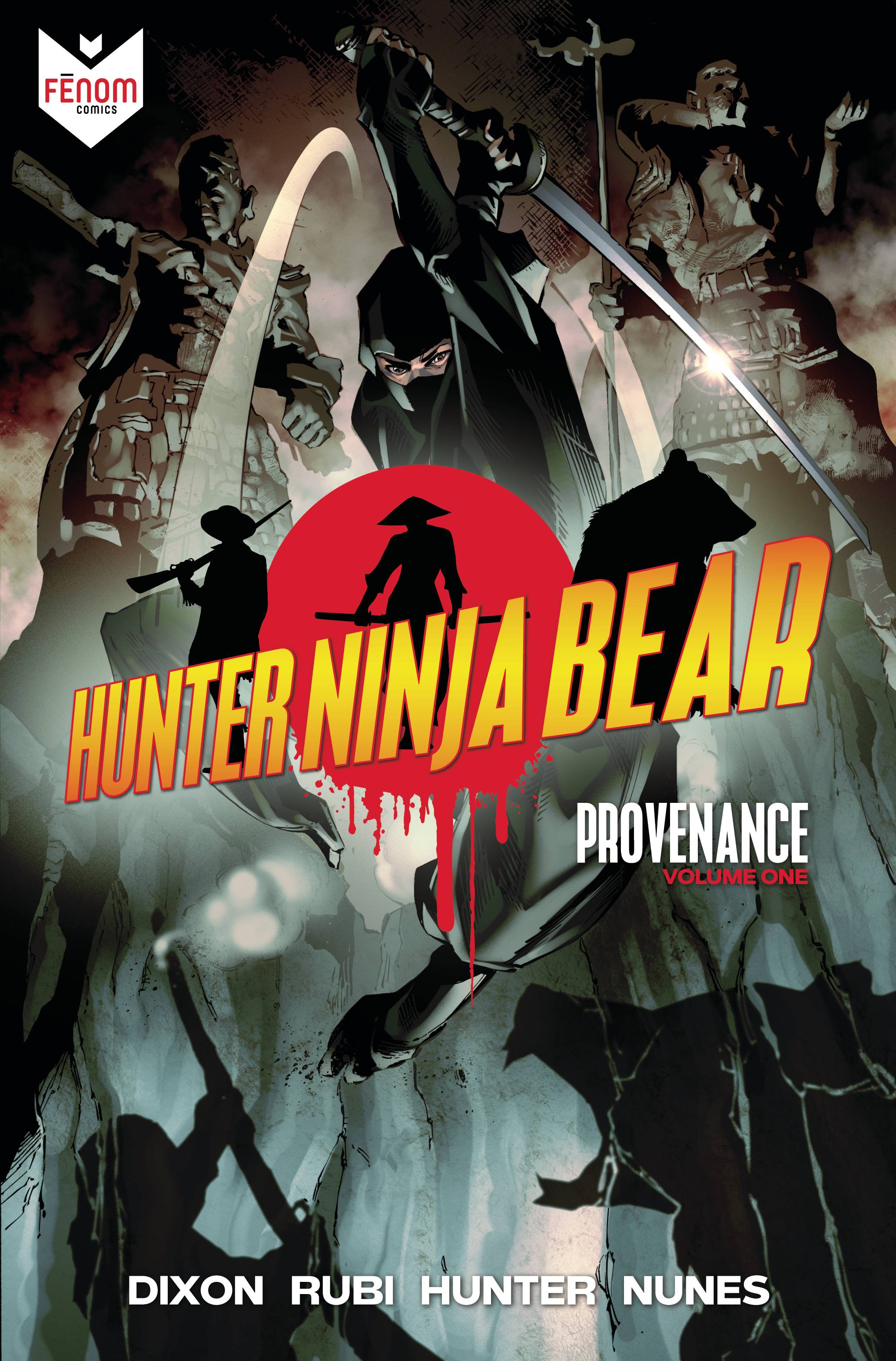 (W) Chuck Dixon (A/CA) Mel Rubi
The rules are simple: Hunter beats Bear. Ninja beats Hunter. Bear beats Ninja. Seeking to avenge the slaying of his village by a savage horde of monstrous bears, a lone ninja comes to realize that his vengeance can not be wielded by his sword, but only at the end of a legendary hunter's rifle. Some partnerships are forged in steel and can overcome all, but unfortunately most are not. Blindness comes in many forms, and so does its repercussions. Jay Johnson helped create the Hunter Ninja Bear title artwork. Jay has created the title designs for all of Quentin Tarantino's films except Reservoir Dogs.
In Shops: Nov 02, 2022
SRP: $29.99
PREVIEWS Page #318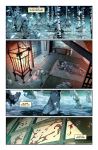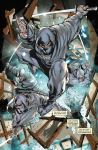 Click to View