Get Graphic: The Great Unknown with Artist Dennis Menheere
Feb 20, 2023
Interview by Troy-Jeffrey Allen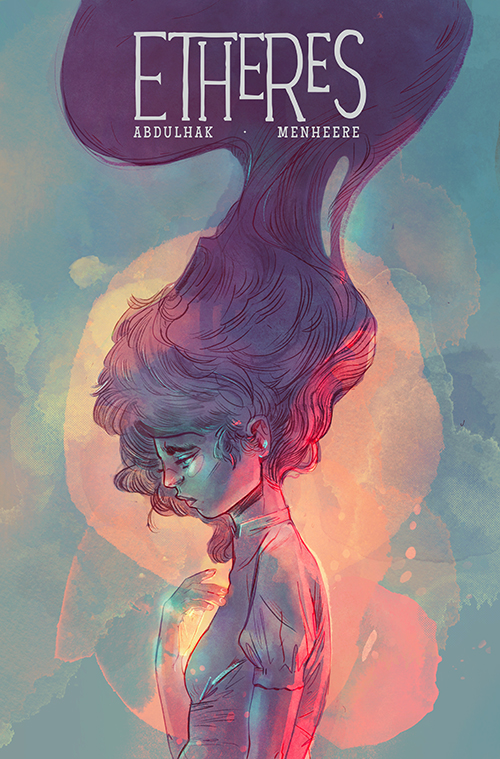 Created by Anas Abdulhak, Etheres is a "harrowing tale of the afterlife with groundbreaking art by Dennis Menheere."
Hitting comic shops on March 22, 2023, newcomer Menheere brings his unique, ethereal style to stores with this thoughtful narrative journey through the great unknown. In the following interview, Dennis invites you into his artistic process and shows how he translated such an introspective experience onto the page.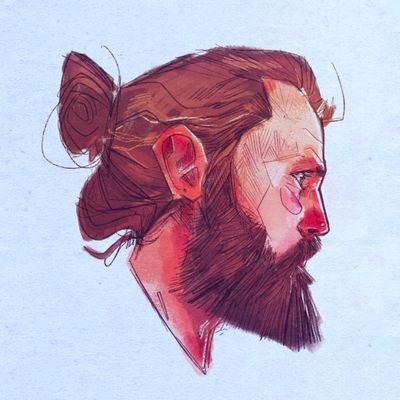 Firstly, what is your name and where do you hail from?
Hullo! My name is Dennis Menheere and I'm an illustrator from the Netherlands!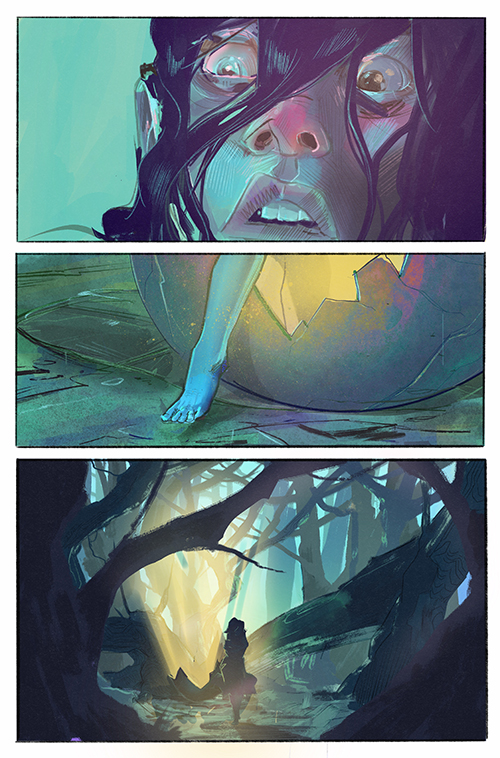 How did you get into comic books as a fan?
At age 7, my grandmother had a weekly folder delivered to her doorstep containing a cornucopia of different types of magazines. Among these were some translated versions of Spider-Man and X-Men, for instance. The first comic I laid my eyes on absolutely blew me away. The art, the story…who were these characters?
A few weeks later, the folder contained all issues of the Infinity Gauntlet. I remember it vividly: there were a couple of pages where multiple heroes were teleported into a room and introduced: Wolverine, Silver Surfer, Hulk, and Dr. Strange. I was hooked.
Comics were relatively hard to come by back then, but when I expressed interest in them to my family, an uncle came by and handed me a box full of 70s and 80s titles: FF, Avengers, Batman, Defenders, New Mutants, you name it. At that point, the X-Men cartoon started syndication on television and I used to record it on VHS, pause the videos, and try to redraw the freeze frames. I decided that creating comics would be my dream job.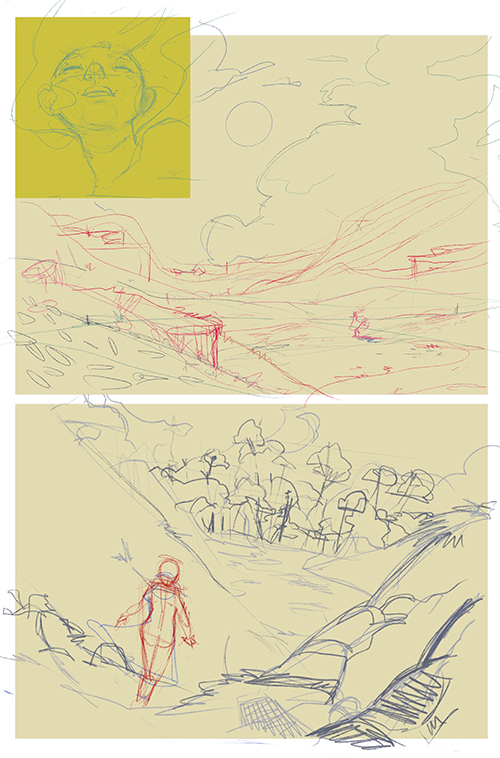 What can you tell us about Etheres? What is it about?
Etheres, without revealing any of the mystery, is about someone who, after passing away, wakes up in an unfamiliar part of the afterlife. Here they must face their past, their inner strife, why they're even there, and where that even is.
A creature follows and guides them through the journey through this realm where they are met with feelings of self-loathing, trauma, and their past choices.
It's a story told through inner monologue, contrasted with rich poetry, set in a dream/nightmare world.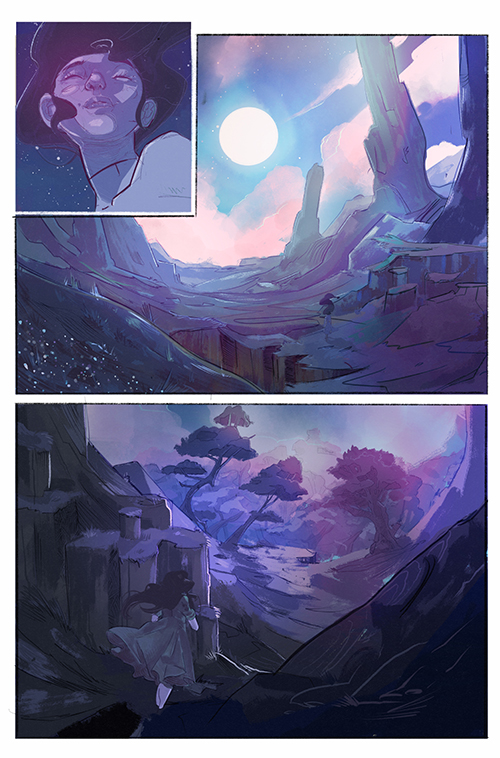 Tell us about your design process a bit. How did you go about designing the world and characters of Etheres?
I have a whole list of artists that are huge inspirations to me, but for Etheres I felt the most important thing was conveying the emotion, the tone, and the mood. I tried to let the coloring do the talking here and I looked at a lot of quasi-psychedelic dreamscape artists like Roger Dean. Video game concept art was also a huge inspiration for me.
We wanted Val to be relatable, so I designed her to be pleasant to the eye but not plain as well. Since this is not the living world, I decided her hair could be an extension of her emotion, almost a separate entity.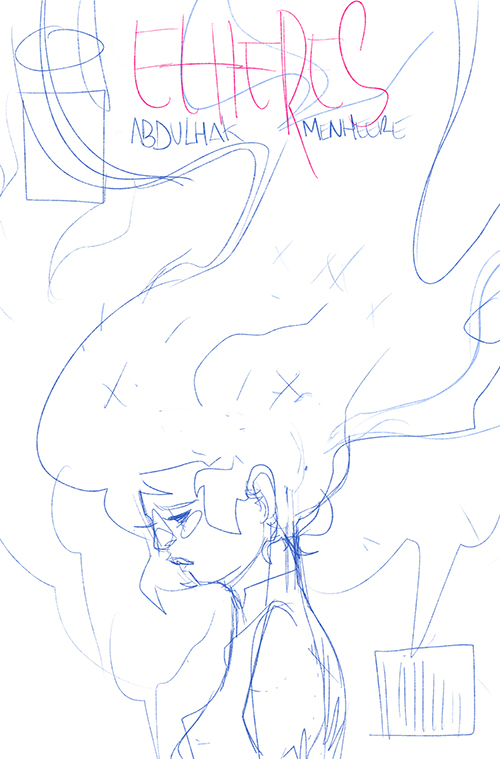 How did you get involved with writer Anas Abdulhak?
It took me years of gathering the courage, but after a series of events in my personal life I finally decided to try and throw my hat in the ring: I made a post on a specific Facebook page offering my services as a comic book artist. The funny thing is, I didn't have a Facebook page prior to this and I didn't use my actual name, and I had no sequential art examples to speak of. I referred to my Instagram page though and, lo and behold, Anas reached out.
They sent me a couple of scripts to look at and I adored Anas's raw, gut-punching writing. It was so different than the superhero stuff I was used to. Sure I read a lot of Vertigo and some indies but this felt special. It felt relatable and heartfelt. And I was on board for that.
We talked for a couple of months before actually starting work and we felt pretty good about our progress. We were both dreaming of getting a book on shelves and we felt that we might actually have a shot. And here we are, true friends, on a journey together to follow our childhood dream.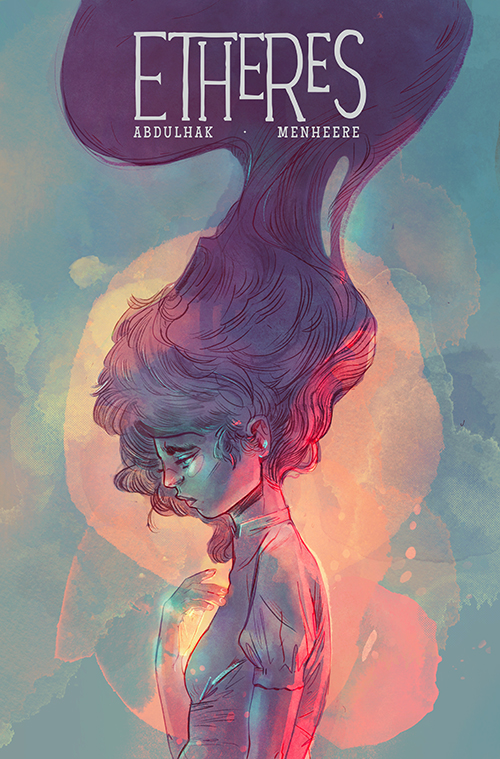 What tools do you use to draw?
Etheres, specifically, is a digitally drawn book using Procreate. That being said, I'm also fond of using inks, watercolors, and gouache and copics. I also love making silkscreen prints where I try to emulate the old four-colour process using halftone rasters.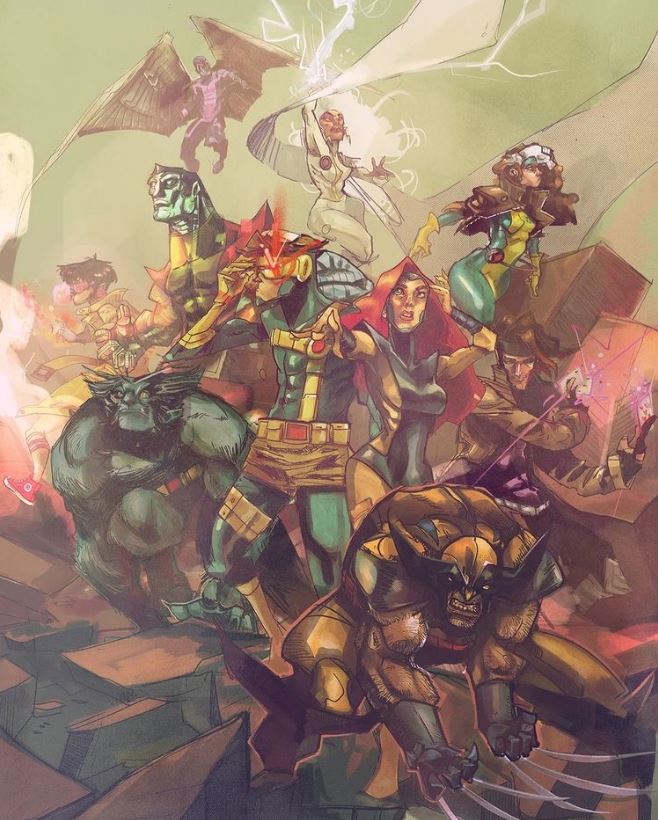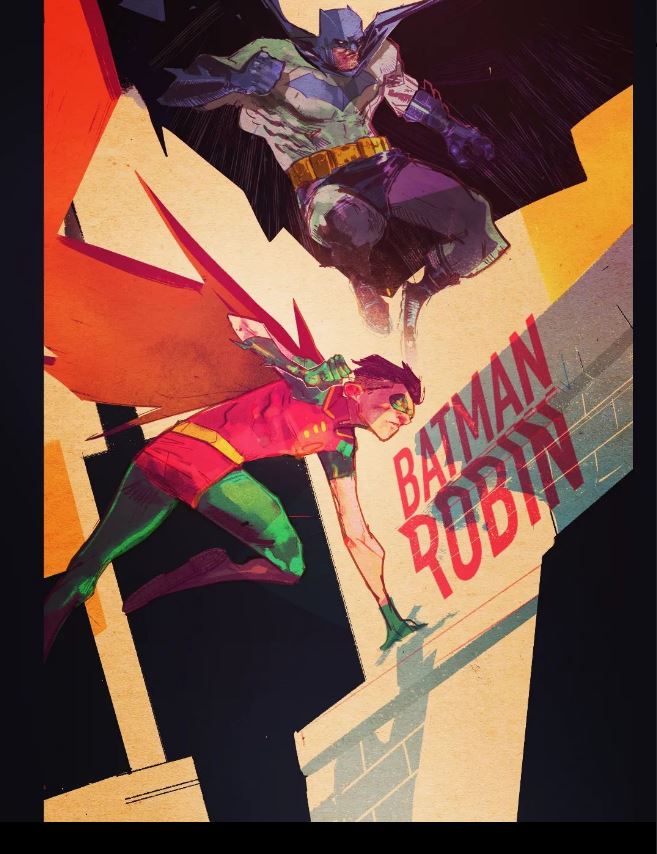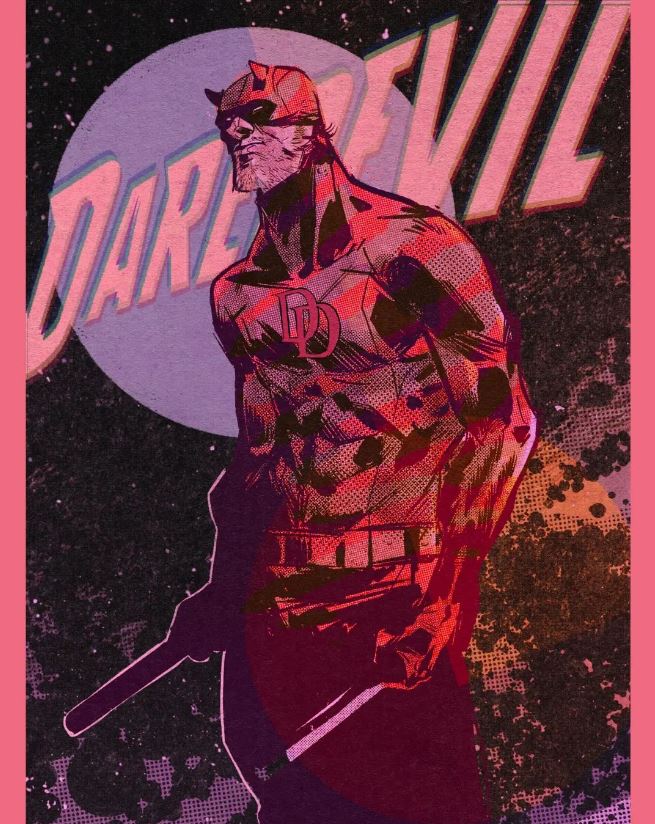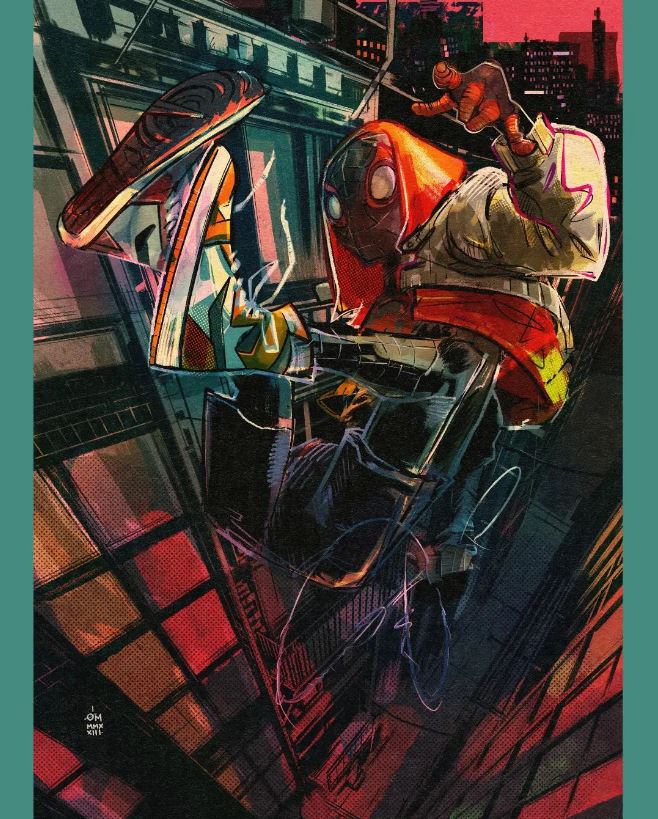 ETHERES #1 (JAN231866) is available June 29, 2022, at your local comic shop!
If you want to discover more of Dennis Menheere's work, be sure to follow him on Instagram and check out his website.
And keep an eye on PREVIEWSworld.com's Twitter, Facebook, or Instagram for more artist spotlights!
SOURCE POINT PRESS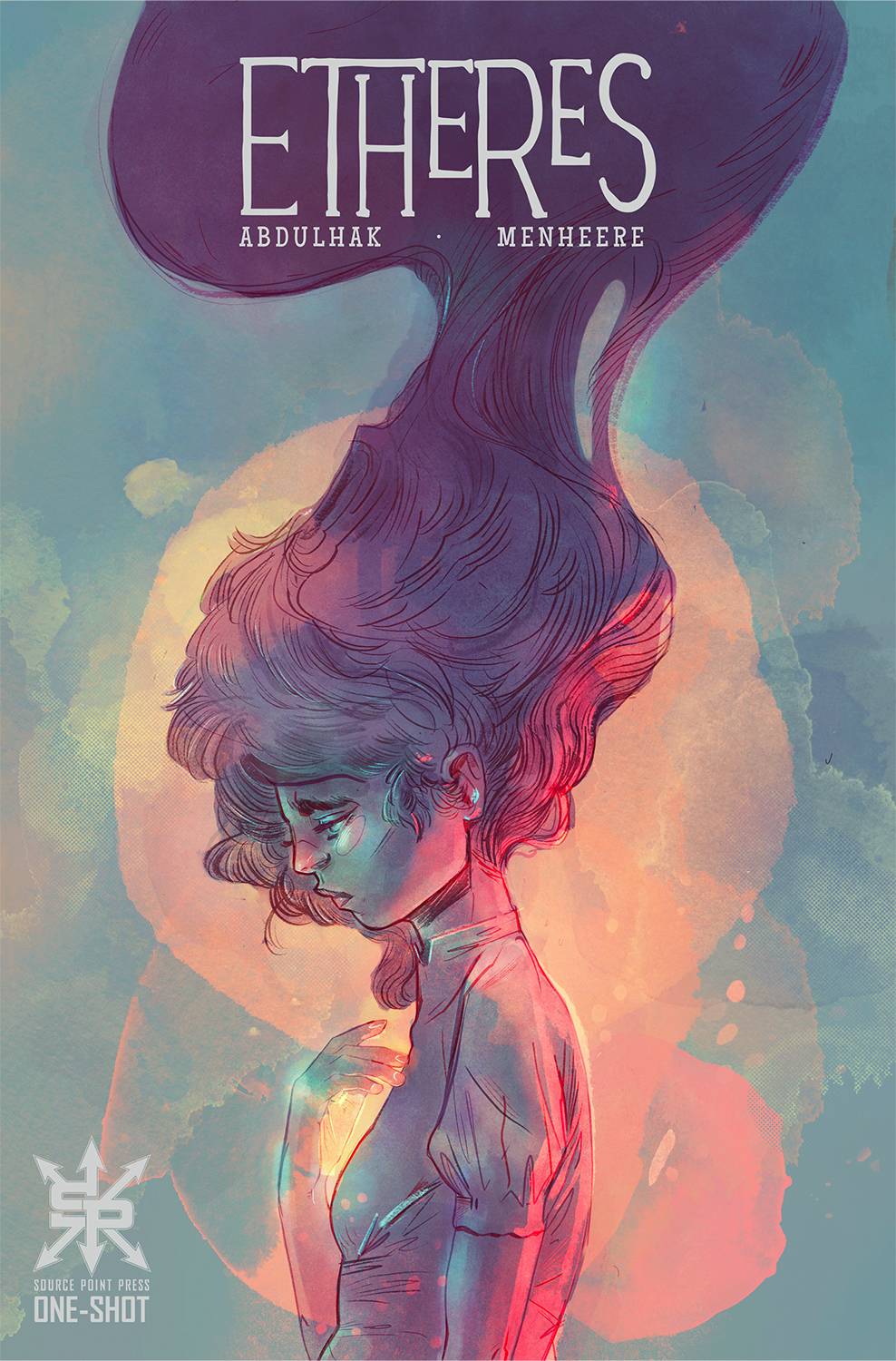 (W) Anas Abdulhak (A/CA) Dennis Menheere
Where do souls go when they don't belong anywhere else? Journey into Etheres searching for the answer in this introspective character study about pain and self-loathing. For fans of tales of the afterlife such as "The Lovely Bones" and "A.D. After Death."

Following Valerie's passing, she finds herself navigating an unknown and perilous world. She tells her story through poetry and narration as she experiences her surroundings while also recalling her past life, her trauma, and why she believes she deserves to be there.

Writer Anas Abdulhak brings you this harrowing tale of the afterlife with groundbreaking art by Dennis Menheere, edits by "Color of Always" creator Michele Abounader and letters by Ringo-Nominated DC Hopkins.
In Shops: Mar 22, 2023
SRP: $4.99
PREVIEWS Page #403
****
Troy-Jeffrey Allen is the producer and co-host of PREVIEWSworld Weekly. His comics work includes MF DOOM: All Caps, Public Enemy's Apocalypse '91, Fight of the Century, the Harvey Award-nominated District Comics, and the Ringo Awards-nominated Magic Bullet.