Sneak PREVIEWS: Make the Jump to Hyperspace with Dark Horse Comics' New Star Wars Series
May 20, 2022
The June edition of Diamond Comic Distributors' monthly PREVIEWS catalog arrives in comic shops and digitally on May 25th and features comic books, graphic novels, toys, and other pop culture merchandise scheduled to go on sale beginning August 2022.
You can get a look at the catalog now on the PREVIEWSworld website by checking out the site's sections that spotlight the Gems of the Month as well as the full catalog sections for Comics; Graphic Novels; Books; Magazines; Trading Cards; Apparel; Toys, Statues, and Models; Collectibles; and Games.
Front Cover:
Dark Horse Comics'
Star Wars: Hyperspace Stories #1
JUN220462
Back Cover:
Image Comics'
Love Everlasting #1
JUN220026
ON OUR FRONT COVER: Dark Horse Comics returns to a long time ago in a galaxy far, far away in their new all-ages series, Star Wars: Hyperspace Stories (JUN220461), with new tales of the Clone Wars era.
ON OUR FLIPSIDE COVER: A woman trapped in romance comics seeks to escape an endless cycle of doomed romances in Tom King and Elsa Charretier's Love Everlasting (JUN220024) from Image Comics.
ON OUR ORDER FORM COVER AND CATALOG SPINE: Charles Ardai and Ang Hor Kheng&rsquo's best-selling Gun Honey returns for another adventure in Titan Comics' Gun Honey: Blood for Blood #1, with covers from Adam Hughes (JUN221946) and Stanley "Artgerm" Lau (JUN221947).
The June PREVIEWS Includes: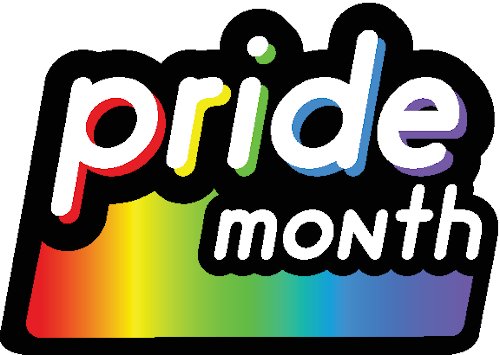 Pride Month: Every June, the lesbian, gay, bisexual, transgender, queer, intersex, and asexual communities recognize Pride Month in memory of the victims of the Stonewall riots in June 1969. This annual celebration hails LGBTQ+ civil rights victories, commemorates sacrifices made by LGBTQ+ members and their allies, and acknowledges the distances yet ahead for global equality for all persons under law. Retailers and readers of all stripes may recognize Pride Month for the proliferation of Pride parades across the globe, which invite all attendees to come as they are and to feel a joyful sense of belonging. It is in this same spirit of welcoming togetherness that PREVIEWS is proud to highlight a wide array of comics stories both about and from our siblings in the LGBTQ+ communities. Look for the Pride Month icon throughout this issue.
Gems of the Month: June's PREVIEWS Gems of the Month include:
· BOOM! Studios' Wynd: The Throne in the Sky #1 (JUN220368)
· Dark Horse Comics' Minor Threats #1 (JUN220464) and Star Wars: Hyperspace Stories #1 (JUN220462)
· Dynamite Entertainment's 007 #1 (JUN220645)
· Image Comics' The Last Shadowhawk #1 (JUN220009), Love Everlasting #1 (JUN220025), and Old Dog #1 (JUN220037)
· Marvel Comics' Damage Control #1 (JUN220964)
CatBUZZ: PREVIEWS takes a look at the upcoming projects that you will be reading the months to come. One woman's metafictional existence in Image Comics' Love Everlasting is a romance comic as only Tom King (Batman and Elsa Charretier (The Infinite Loop) could tell. Plus, Dark Horse Comics returns to the era of the Clone Wars in Star Wars: Hyperspace Stories; BOOM! Studios' celebrates twenty years of Joss Whedon's Firefly in the Firefly 20th-Anniversary Special (JUN220412); and James Bond is back and on his most personal mission yet in Dynamite Entertainment's 007 (JUN220645). Then, another British superspy is back in action in Aftershock's Jimmy's Little Bastards (JUN221173); the heroine of Netflix's smash-hit Enola Holmes film is back for another missing persons case in Legendary's Enola Holmes: Mycroft's Dangerous Game (JUN221695); Fairsquare publishes the late Tom Lyle's final work in Classified: The Black Box (JUN221561). Fans will have these and many others products to look forward to in August and the months beyond.
CatTOYS: On the catalog's flip side, PREVIEWS looks at some upcoming toy projects that will have fans excited this fall and beyond. Cobra is back in action with Diamond Select Toys' G.I. Joe Gallery: Baroness PVC Statue (JUN222427). Hiya Toys continues their line of Judge Dredd figures with a fan-favorite 2000 AD character, the Judge Dredd: Judge Anderson 1/18-Scale Exquisite Mini Figure (JUN222867), a PREVIEWS Exclusive release featuring a design based on Brian Bolland's artwork. Funko's PREVIEWS Exclusive Iron Man Hall of Armors line continues with the POP! Marvel: Iron Man Model 8 Silver Centurion Hall of Armor Deluxe Vinyl Figure (JUN222652) and the POP! Marvel: Iron Man Model 11 War Machine Hall of Armor Deluxe Vinyl Figure (JUN222651). Plus, Funko recreates a classic Marvel Comics cover with the POP! Marvel: Venom Lethal Protector Glow-in-the-Dark Comic Cover Vinyl Figure (JUN222659), another PREVIEWS Exclusive available only through the catalog and your local comic shop. These and other exiting toys will be coming your way this year and next.
PREVIEWS Exclusive Merchandise: This month's PREVIEWS features a number of items available exclusively through PREVIEWS and your local comic shops. Two new t-shirts from Impact Merchandising will have webheads swinging and crawling to their local comic shop this summer: the Spider-Man: "Explosion" Navy T-Shirt (JUN222379) features artwork by Jen Bartel, while the Marvel: "Doctor Strange & Spider-Man" Black T-Shirt (JUN222384) teams Spidey with the Master of the Mystic Arts in artwork by Travis Charest. Plus, two fan-favorite DC Comics characters join the MEGO figure line of 8-inch clothed retro action figures with the MEGO DC Heroes: Batman Beyond Figure (JUN222470) and the MEGO DC Heroes: Deathstroke Figure (JUN222471). Another fan-favorite, Marvel Comics' Wolverine from the beloved X-Men animated series, comes to life with Mondo's X-Men Animated Series: Wolverine 1/6-Scale Figure (JUN222521). From Kevin Eastman's best-selling IDW Publishing mini-series, Playmates' Teenage Mutant Ninja Turtles: The Last Ronin Figure (JUN222586) brings the last Turtle to life with a limited black & white chase edition. Look for these and other products marked with the PREVIEWSExclusive logo throughout the catalog for the products you can find only at your local comic shop!
Indie Edge: Writer/artist Steve Mannion returns this month with two new Fearless Dawn projects from Asylum Press — Fearless Dawn #1 (JUN221305) and Fearless Dawn: Shorts (JUN221307) — and he speaks with PREVIEWS about his career, early work, projects for Albatross Funnybooks, and the books he's reading today.
In the Editor's Note: PREVIEWS editor Marty Grosser shares his thoughts on this summer's first film blockbuster, Doctor Strange and the Multiverse of Madness, and looking forward to attending San Diego Comic-Con this year as the world returns to normal.
Plus: So much more!
All this awaits you in the June edition of PREVIEWS, which goes on sale at your local comic shop or specialty store on Wednesday, May 25th in print at your local comic shop or specialty store at its regular cover price of $4.99 or digitally at PREVIEWSworld.com/digital!