Get Graphic: Meet G.H.O.S.T. Agents' Chris Anderson
May 16, 2022
Art by Chris Anderson
Interview by Troy-Jeffrey Allen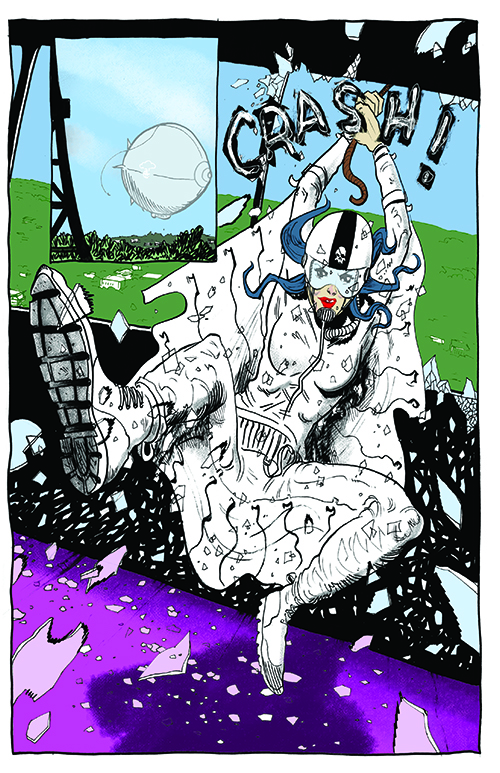 Actively releasing through Kickstarter, Rocko Jerome's G.H.O.S.T. Agents is a collection of episodic, standalone stories that builds one wild psychedelic, spy-fi ride.
Over the last few months, Get Graphic has been introducing you to the G.H.O.S.T. Agents' creative roster. Checking in with a specific member of the talent pool as the series continues to expand issue by issue. Previously, we introduced you to Adam Lemnah and Sam J. Royale. Up next: artist Chris Anderson.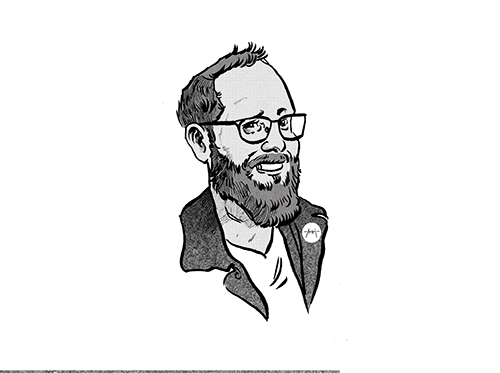 Firstly, who are you and where do you hail from?
I'm Chris Anderson, a storyboard and comic book artist/writer based in Los Angeles but originally from Minnesota.
How did you get into comic books as a fan?
I had older brothers and cousins by a pretty wide gap. I used to find boxes that had their late 60s/early 70s comics and they attracted me. But what really pulled me in was the '89 Batman marketing machine. It was a perfect time to discover the spinner racks just as McFarlane, Liefeld, Portacio, Larsen, and Lee were rising in their individual strengths. My dad was a child of the depression and LOVED Hal Foster, Will Eisner, and Chester Gould…so he hipped me to their work as well.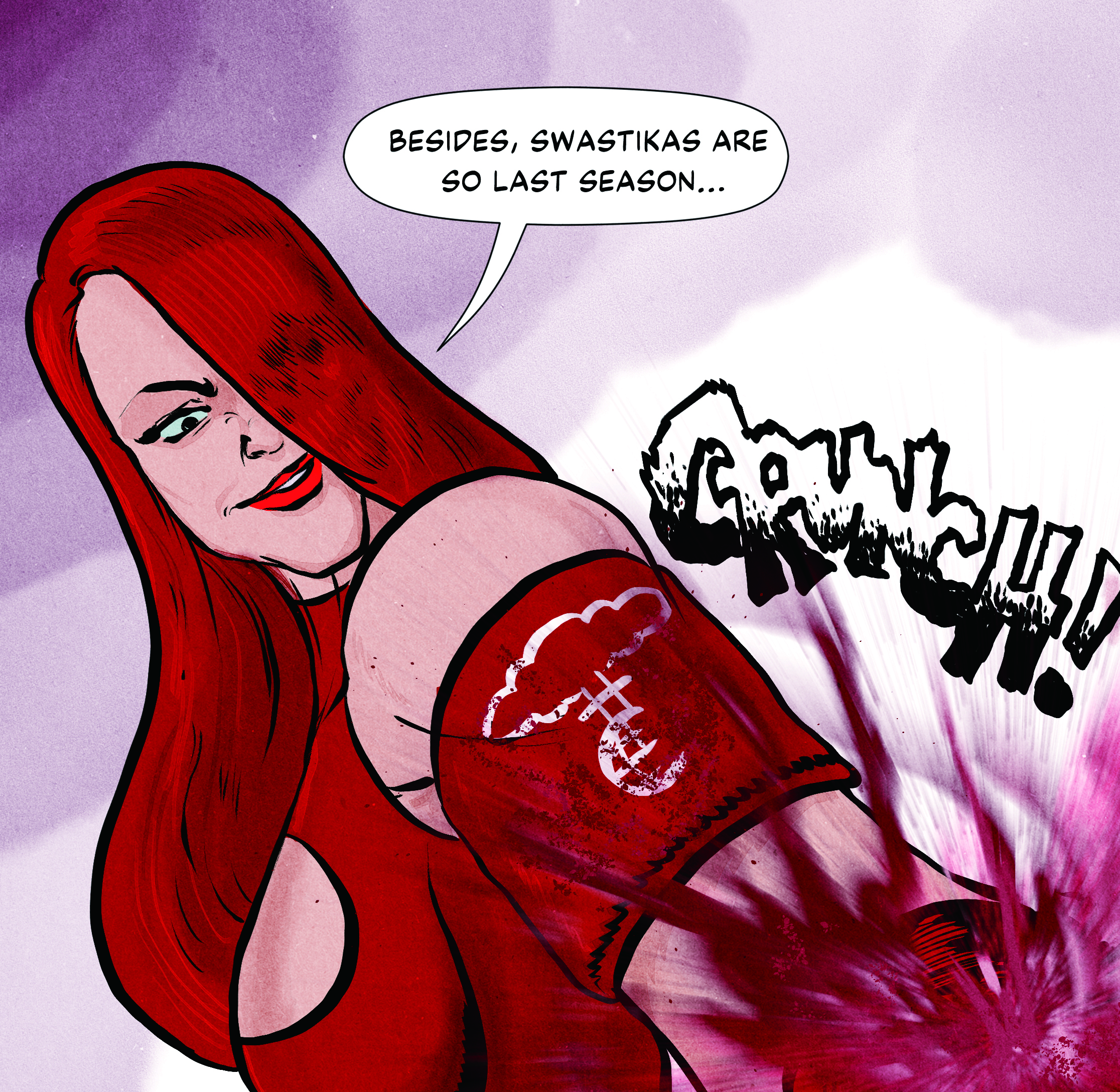 How did you get into comic books as a professional?
I always drew, but when comics smacked me in the face, that was it. I knew my destiny. It was never a question. I took a side jaunt as a musician in my 20s, owned a boutique animation studio for a hot second, and became a teacher, but I knew, in the end, it was comics. I dabbled but came back real hard about 6 years ago with the release of Lost Angels, my first book with David Accampo. From there I went on to some anthology work before doing Creepshow with Greg Nicotero, Chaotic Neutral with Mark Sable, and several stories for Heavy Metal which I'm currently in the midst of a year-long run on.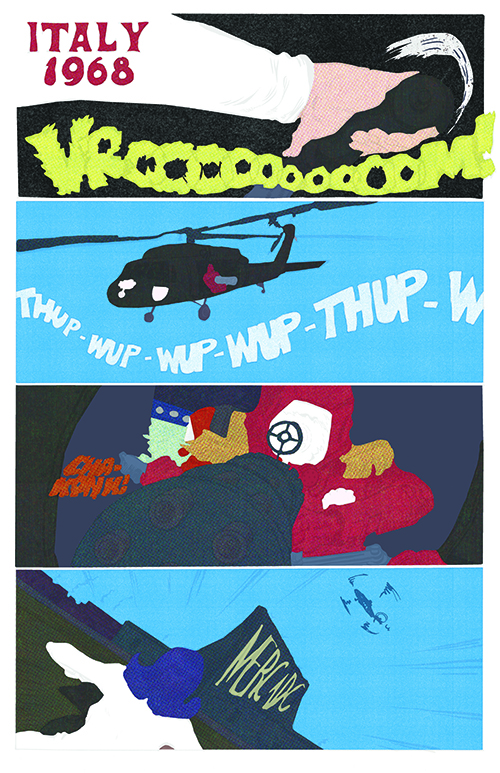 Tell us about your story in G.H.O.S.T. Agents. What's it about?
Amazon female protagonists sticks it to the fascists.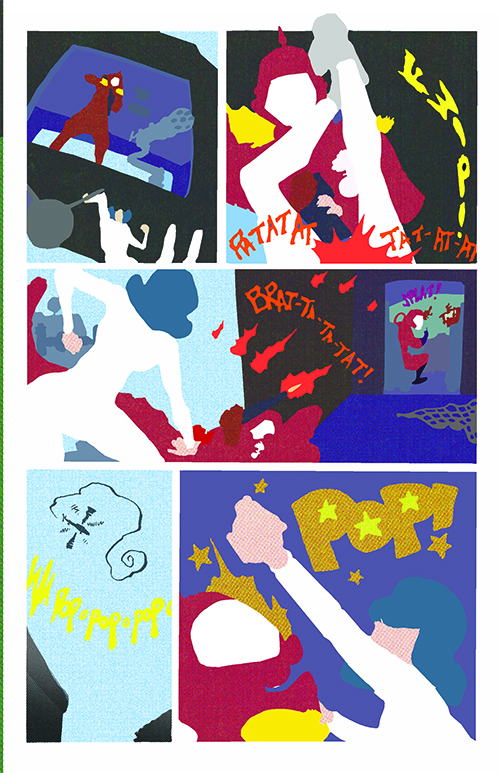 How did you get involved with G.H.O.S.T. Agents?
I wanted to do something for WIZERD #2 and Rocko suggested we do a GA story together. It was meant to be the introduction of G.H.O.S.T. Agents to the world, but WIZERD is an epic project, and getting it together is like herding cats. So GA #1 came out first and I had drawn another story for that. We then reconflabulated my first story to look quite different for GA #2 and I'm wrapping up yet another story for #3 which is a collab with Barry Tan.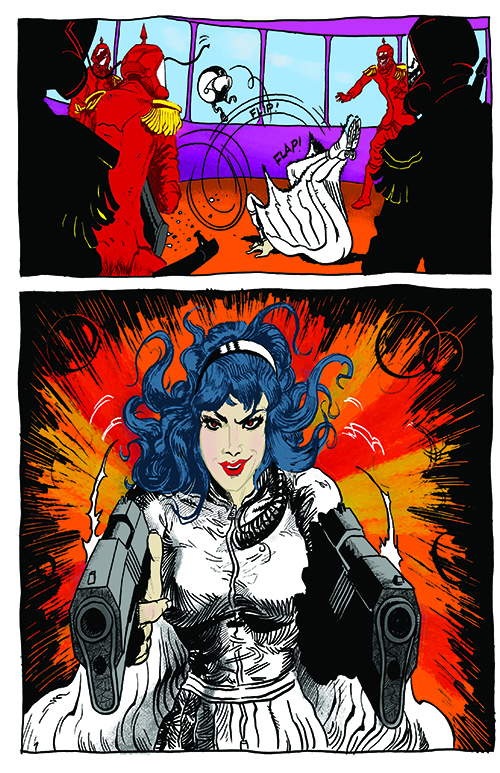 What tools do you use to create?
I'm a traditional artist for the most part. I color digitally. I use whatever gets the job done. I like to experiment and switch my process up. I'm actually doing issue 3 entirely digitally, just to see how it works out. I don't want any of my GA appearances to feel the same. I did Tales to Enlighten 2, the same way and found it nice to switch things up. But I don't think I'' be throwing out my paper and brushes entirely quite yet.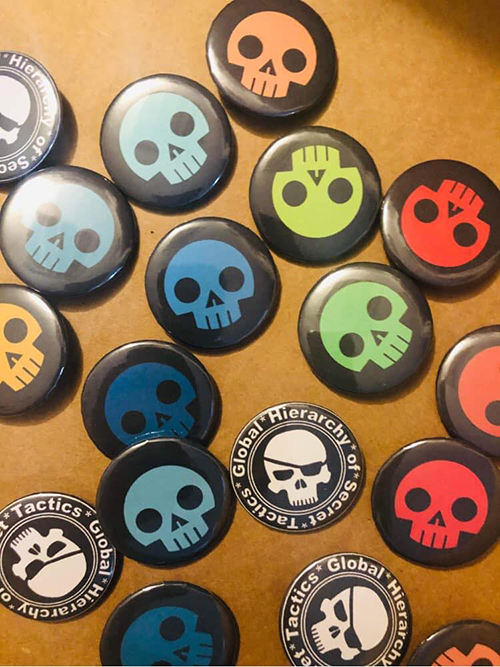 What's next for you?
I'm getting ready to crowdfund a book I did with David Accampo, my partner on Lost Angels, called SPECTRAL. We did these short horror stories in between issues of Lost Angels toward the end because I was getting tired of drawing wings. Each story had a single spot color, so we worked our way through the spectrum. Now we have a 128-page book ready to go. So keep an eye out for that.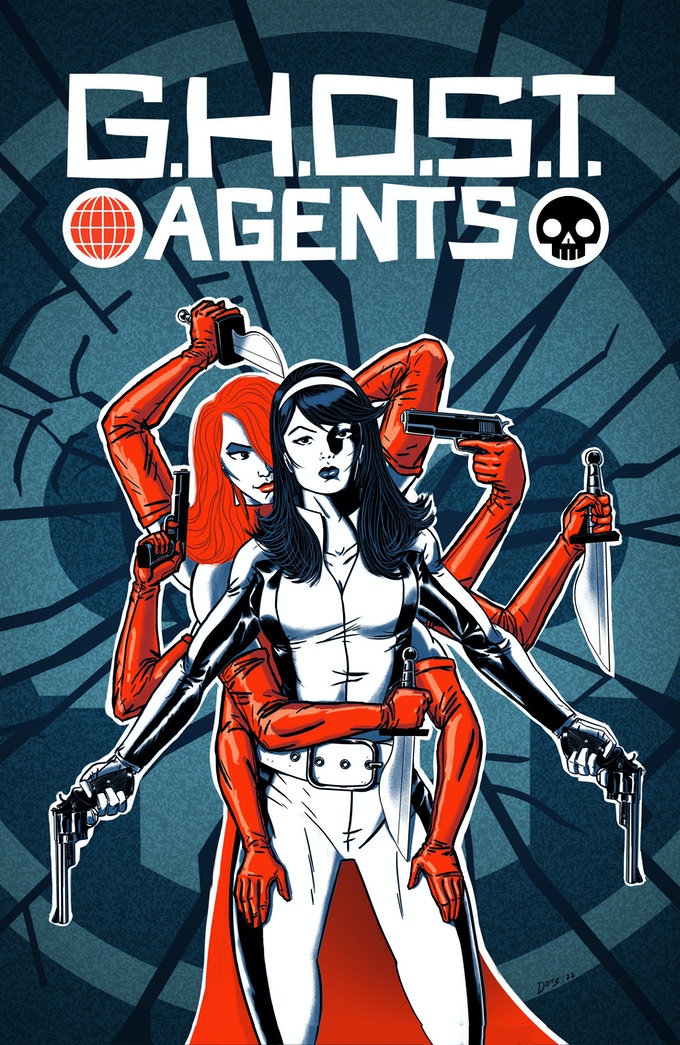 Cover art by Dakota Alexander
If you want to discover more of Chris' work, be sure to check out his store or follow him on Instagram, Twitter, and Patreon.
You can help crowdfund G.H.O.S.T. Agents #1-3 now on Kickstarter.
Keep an eye on PREVIEWSworld.com's Twitter, Facebook, or Instagram for more artist spotlights!
***
Troy-Jeffrey Allen is the producer and co-host of PREVIEWSworld Weekly. He is also the Consumer Marketing Manager for Geppi Family Enterprises. Troy's comics work includes MF DOOM: All Caps, Public Enemy's Apocalpyse '91, the Glyph Award-nominated Fight of the Century, the Harvey Award-nominated District Comics, and the Ringo Award-nominated Magic Bullet.