Get Graphic: Linda Sejic Takes You To Punderland
Mar 29, 2022
Art by Linda Sejic
Interview by Troy-Jeffrey Allen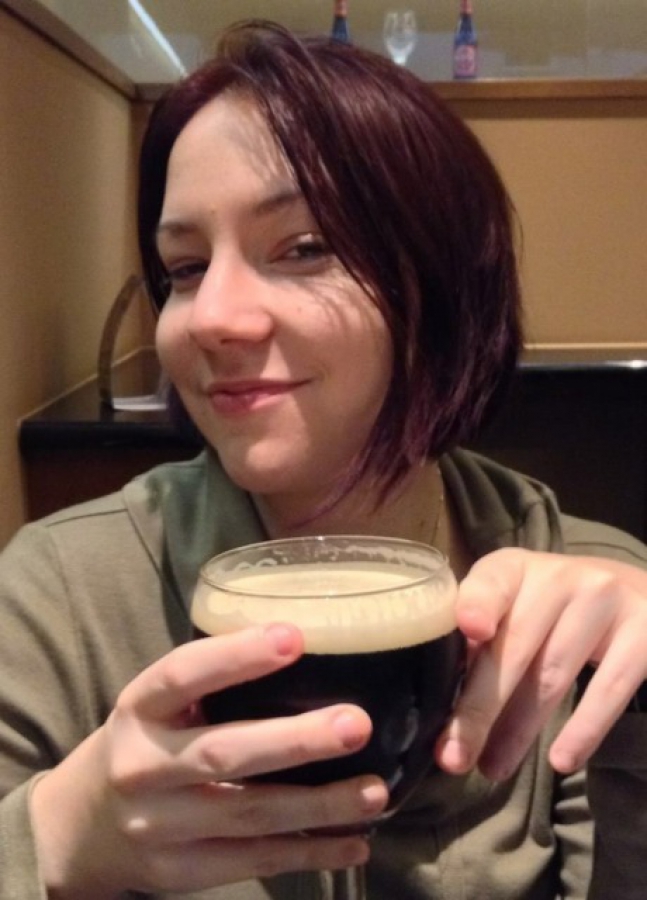 This week's second Get Graphic focuses on the jubilant digital artwork of Linda Sejic. Sejic is the artist behind several Top Cow titles. Including, but not limited to Swing, Blood Stain, Postal, and more!
In our final interview for Women in Comics Month, Linda talks to us about a title she writes and draws, Punderland (JUN210157). A unique take on Greek mythology that revels in the awkward moments of love-struck gods and goddesses.
Keep reading...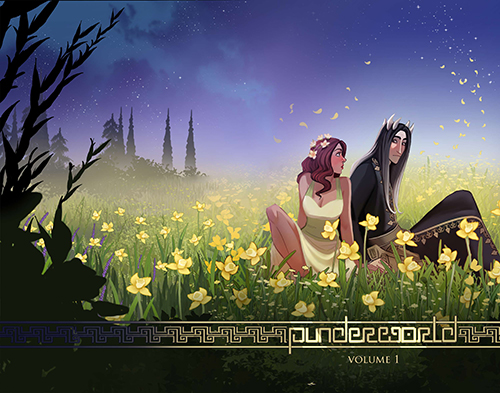 Firstly, who are you and where do you hail from?
My name is Linda Sejic and I am a comic creator residing in Croatia.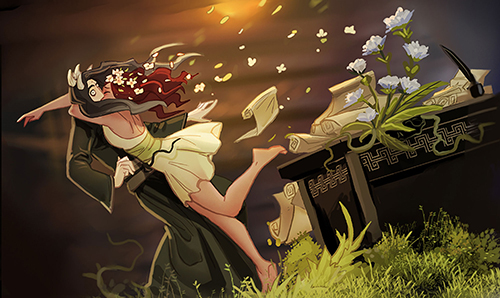 How did you get into comic books as a fan?
I was always a fan of animation which lead me to anime, which then led me to manga. Out of European comics, my fav was Asterix. My love for comics grew the more I worked on them myself because the difficulty of the craft made me respect others in the same line of work. Webcomics offered a lot of different genres so I could easily find reading material I enjoy and it is where my love for both creating and reading comics truly blossomed.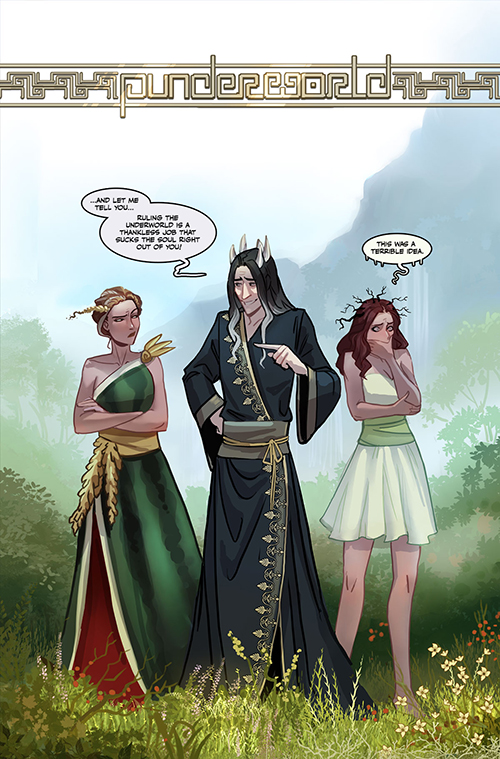 How did you get into comic books as a professional?
I started as a freelance colorist taking any smaller jobs/commissions I could get. After creating my first webcomic Blood Stain, I was offered work as a full sequential artist by Top Cow. Writing and drawing my own stories was always my dream so I continued creating webcomics and with the help of Patreon I managed to independently fund my own projects.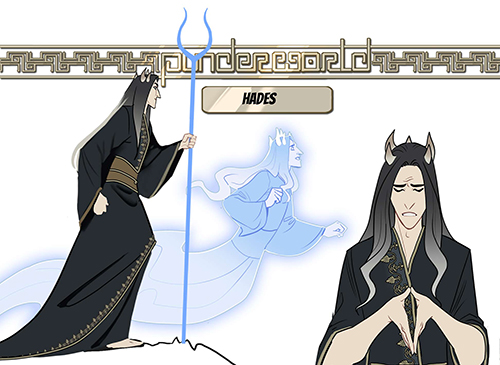 Tell us the story of Punderworld. What's it about?
Punderworld is a reimagining of Hades and Persephone myth twisted in a lighthearted and comedic way. It also touches on the subject of the creation myth of the four seasons.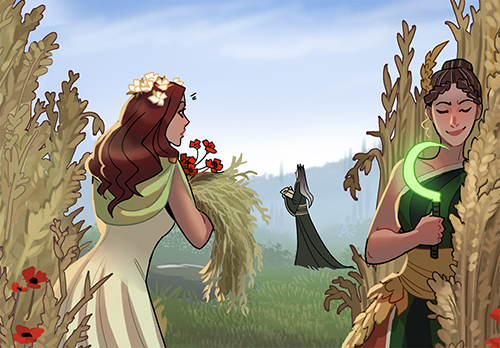 Tell us about your take on Hades and Persephone. How did you go about designing them?
This was one of those projects that happened purely by chance. I was taking a break from another project by practicing some character designs. My goal was to keep them as simple as possible while at the same time encompassing their respective symbols. Hades as a king of the underworld and the dead would wear a dark robe and a crown of bones which also makes him invisible. From that came the idea to show him ghost-like when he activates it. Persephone, a Goddess of spring and vegetation would have a plant crown that responds to her emotions and a dress which in its silhouette resembles a flower. I used bright pastel colors to both highlight that she is a goddess of spring and to contrast Hades' dark colors.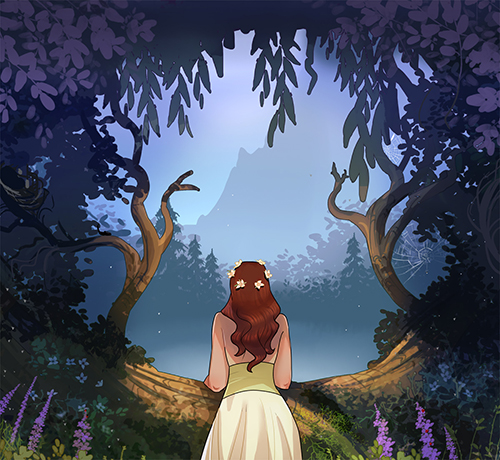 What mythological locales can readers expect?
Lots of nature in the Mortal realms, Olympus, and a little bit of Underworld (For now! More of that in the second book.)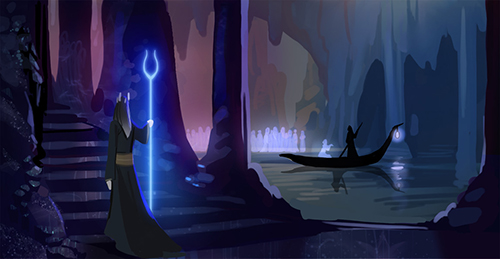 What tools do you use to create?
Adobe Photoshop and Clip Studio Paint, while I work on a Wacom Cintiq 13" tablet.
What's next for you?
Finishing the last two books of Punderworld, then the remaining five of Blood Stain, after that, I will start a sequel to Punderworld with a story about Apollo, Chiron, and the nymphs.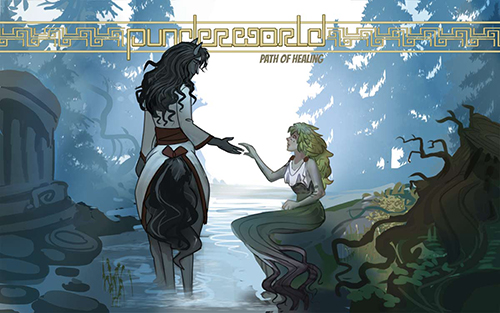 Since it is Women in Comics Month, can you recommend another female creator that readers should follow?
Oh boy, do I? Mirka Andolfo, Arabela Salvini, Giulia Lalli, and Mei Rothschild! All of these ladies are incredible comic and webcomic creators!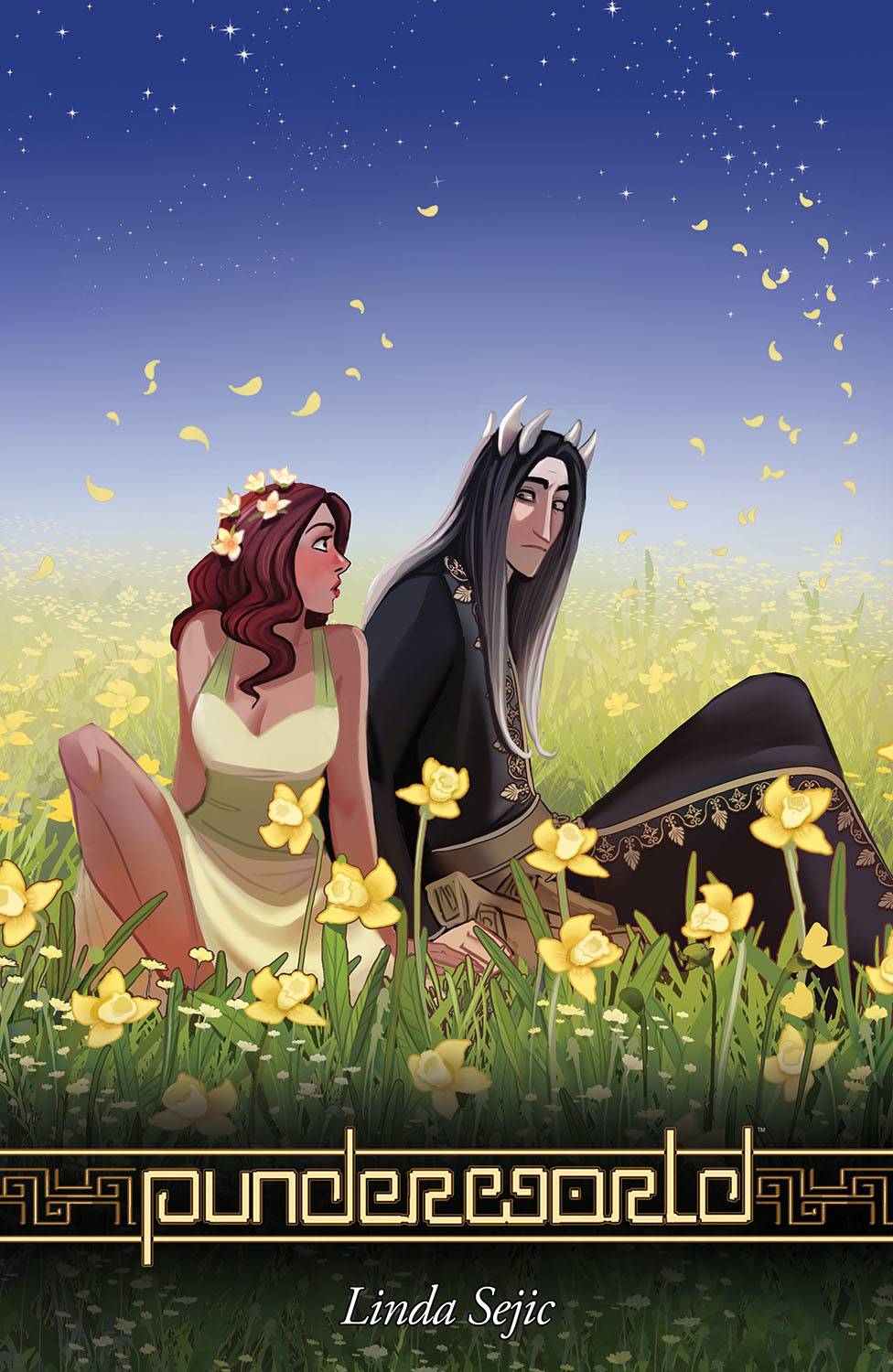 If you want to discover more of Linda's work, be sure to follow her on Deviant Art, Twitter, and Instagram.
PUNDERWORLD (JUN210157) is in comic shops now.
Keep an eye on PREVIEWSworld.com's Twitter, Facebook, or Instagram for more artist spotlights!
IMAGE COMICS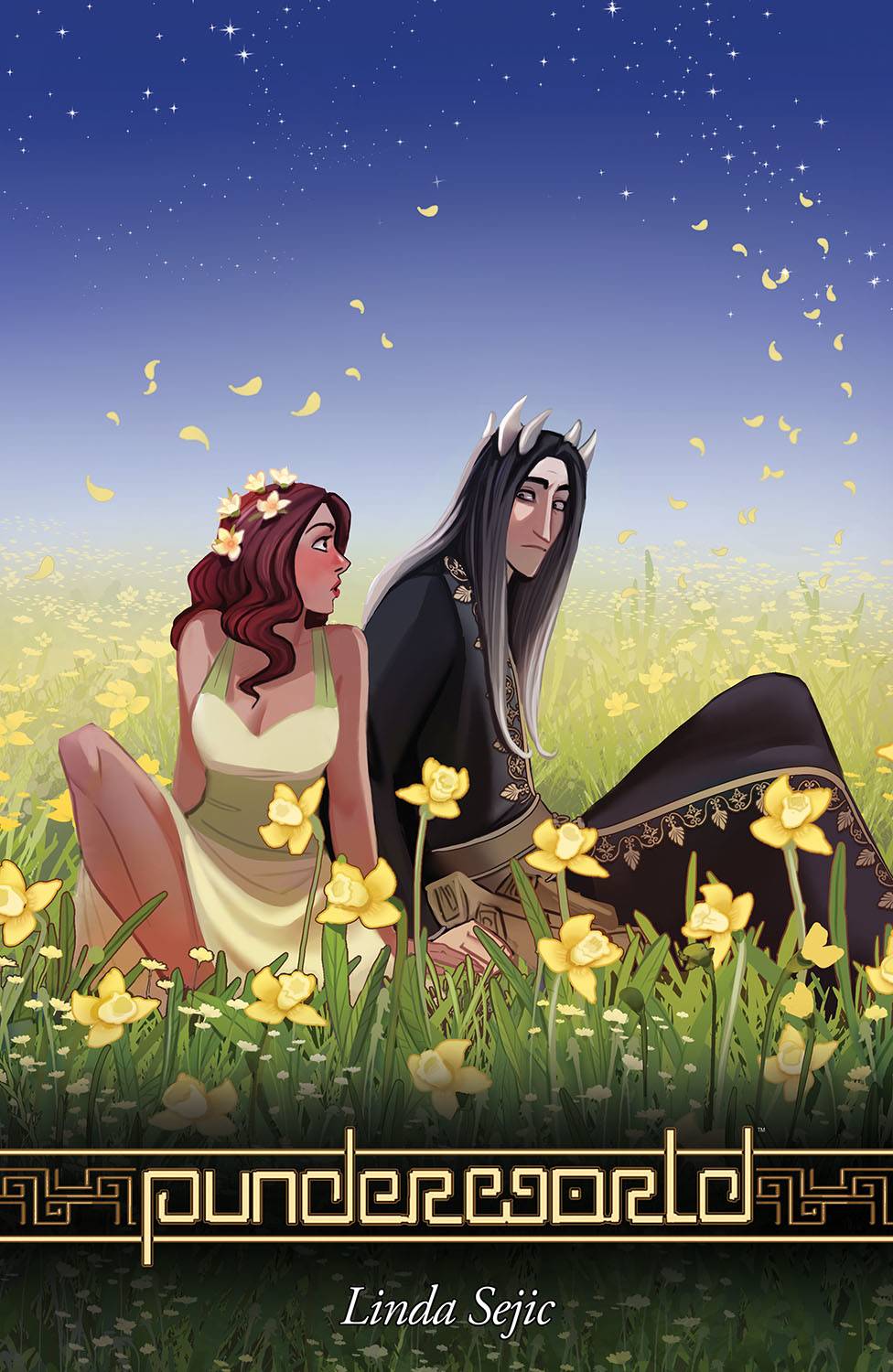 (W) Linda Sejic (A/CA) Linda Sejic
Hades and Persephone's love-struck misadventures!

The classic tale of Greek mythology, but 100 percent more awkwardly relatable. Hades is the officious, antisocial ruler of the Underworld. Persephone, daughter of Demeter, is an earth goddess of growth and renewal - they've been crushing on each other for the past two centuries. But when a festival (and a little liquid courage) present an opportunity to put an end to their Olympian will-they-won't-they, a meddlesome pantheon and several titanic mis-assumptions threaten to give every god in the sky the wrong impression... and leave their romance dead before it can bloom.
In Shops: Aug 25, 2021
SRP: $16.99
PREVIEWS Page #68
IMAGE COMICS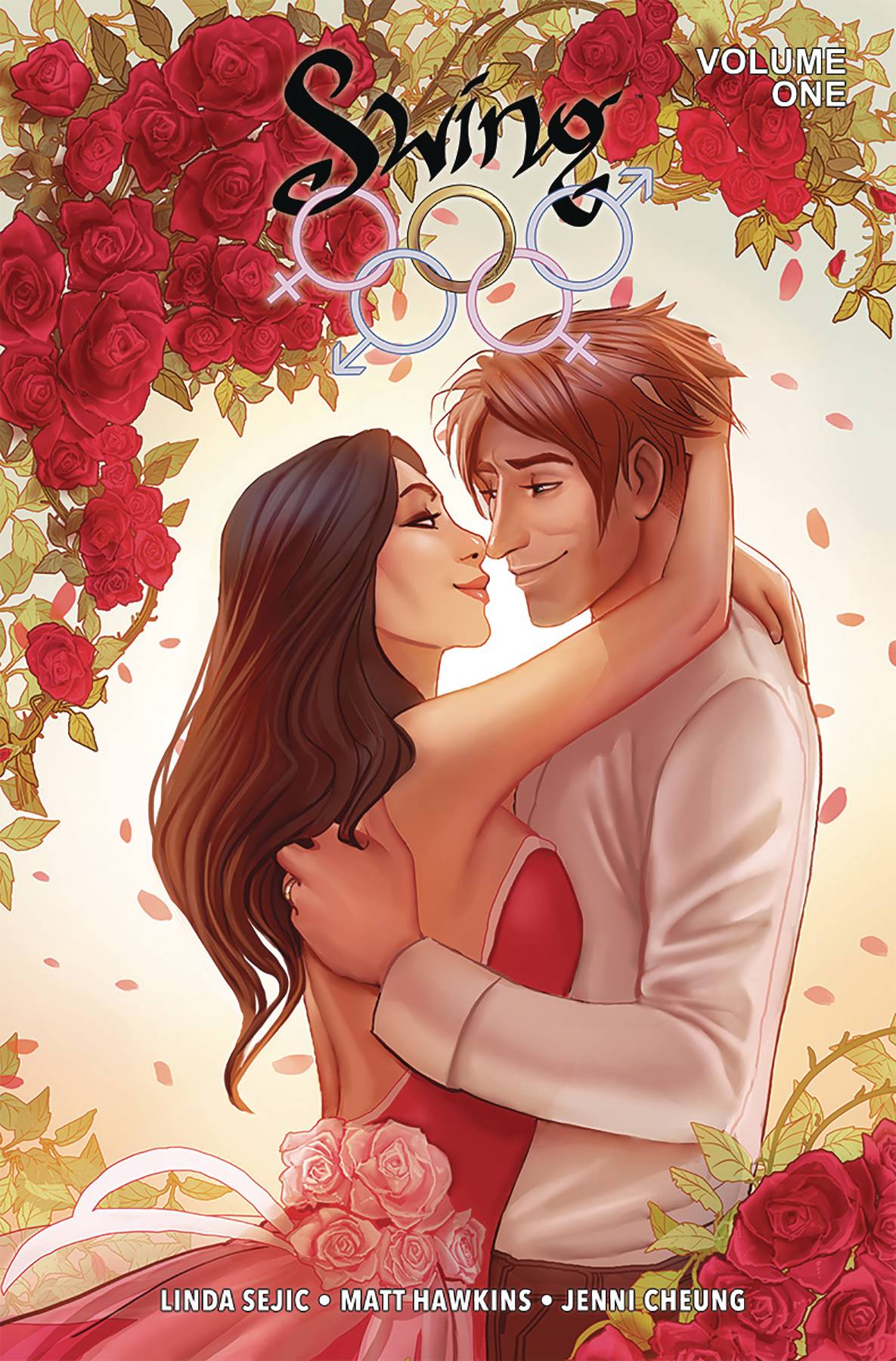 (W) Matt Hawkins, Jenni Cheung (A/CA) Linda Sejic
Spinning off from the universe of SUNSTONE comes a slice-of-life romantic story about a couple trying to regain the sexual energy from the beginning of their relationship by swinging with other couples. An emotional journey of two people fighting to stay in love.
In Shops: Apr 20, 2022
SRP: $9.99
PREVIEWS Page #74
IMAGE COMICS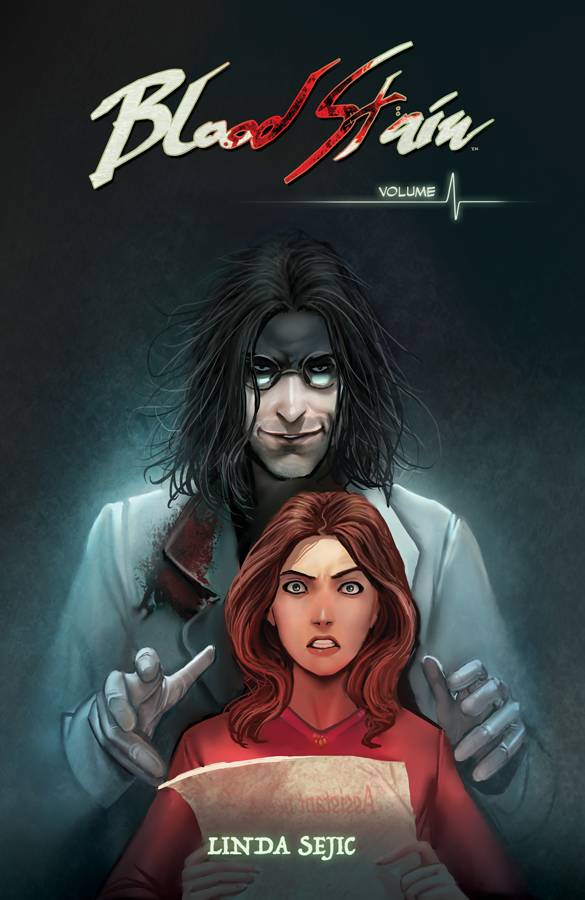 (W) Linda Sejic (A/CA) Linda Sejic
Mad science at its finest. Chemistry major, Elliot Torres has been unable to keep a steady job and eventually accepts a job by a rumored mad scientist Dr. Vlad Stein. Humorous hijinks ensue as their collaboration becomes epic.
In Shops: Apr 13, 2016
SRP: $14.99
PREVIEWS Page #218
IMAGE COMICS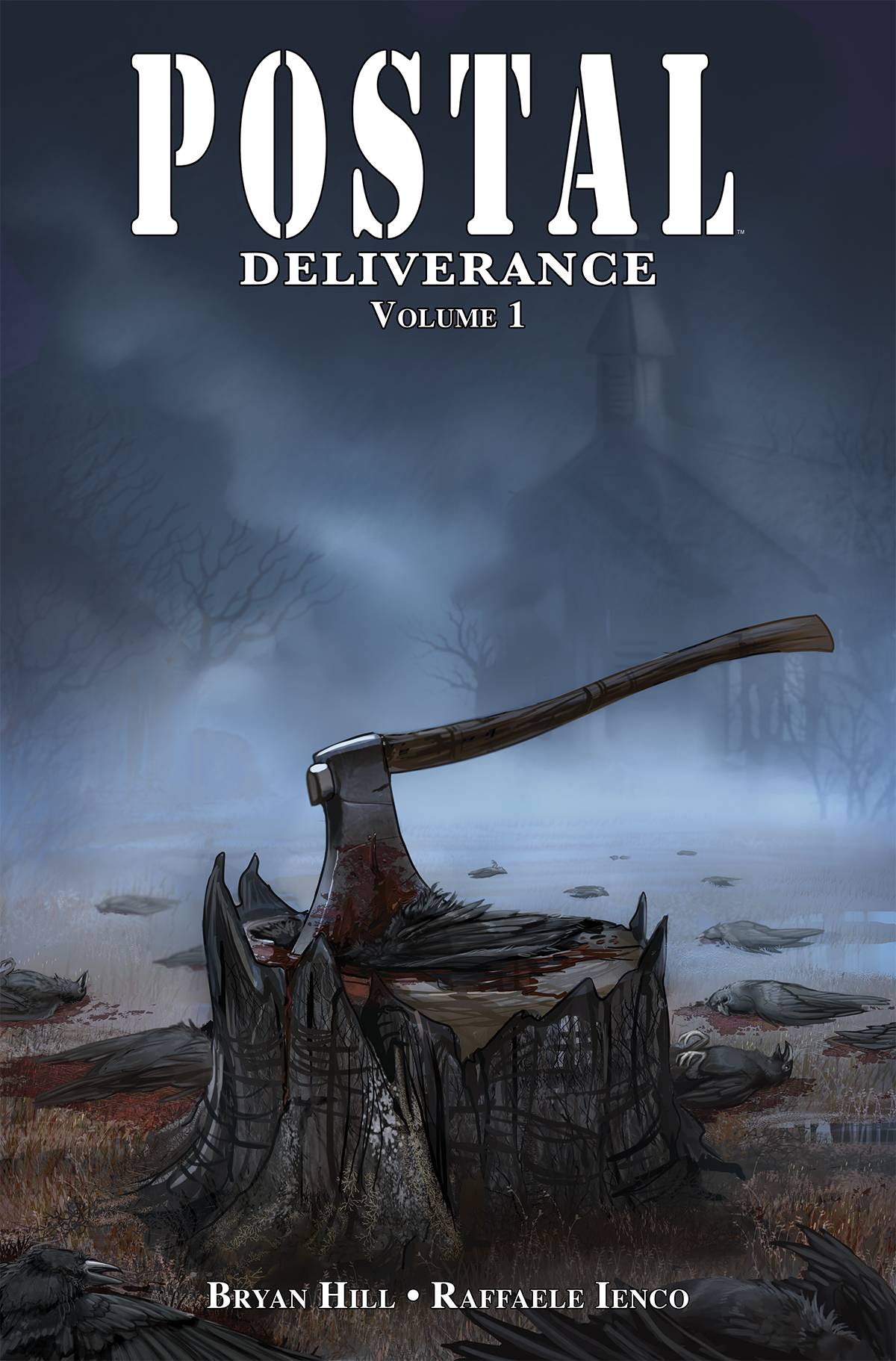 (W) Bryan Edward Hill (A) Raffaele Ienco (CA) Linda Sejic
POSTAL returns to find Mark struggling with the responsibilities and horrors of being the new mayor of Eden, as it seems the newest member of their community has brought his own personal war with him. Mark's mother, Laura Shiffron, tries to enjoy her retirement in Florida, but violence finds her... and violence might be the only way she can find peace. Collects POSTAL: DELIVERANCE #1-4.
In Shops: Nov 13, 2019
SRP: $14.99
PREVIEWS Page #65
***
Troy-Jeffrey Allen is the producer and co-host of PREVIEWSworld Weekly. He is also the Consumer Marketing Manager for Geppi Family Enterprises. Troy's comics work includes MF DOOM: All Caps, Public Enemy's Apocalpyse '91, the Glyph Award-nominated Fight of the Century, the Harvey Award-nominated District Comics, and the Ringo Award-nominated Magic Bullet.