Get Graphic: Adam Lemnah Takes Us Inside G.H.O.S.T. Agents
Mar 21, 2022
Art by Adam Lemnah
Interview by Troy-Jeffrey Allen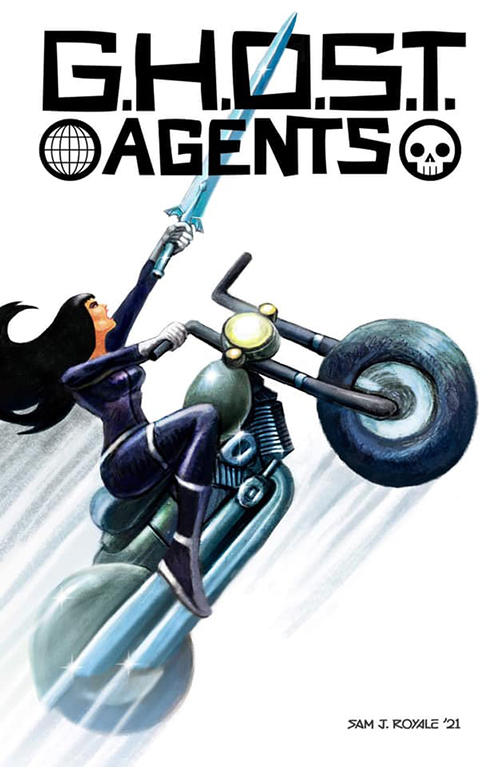 Released through Kickstarter at the beginning of 2022, Rocko Jerome's G.H.O.S.T. Agents is a collection of episodic, standalone stories that builds one wild psychedelic, spy-fi ride.
Influenced in part by Jim Steranko's Nick Fury, Agent of S.H.I.E.L.D., G.H.O.S.T. Agents honors that mind-bending action opus by inviting its very own dossier of artistic heavy-hitters. Up-and-coming artists such as Christian J Meesey, John Burkett, Steven Thomas, Chris Anderson, Ben Perkins, Barry Tan, Craig CK, Shawn Coots, Chris Humphreys, Sam J Royale, and Adam Lemnah.
Over the next few months, Get Graphic will be introducing you to the G.H.O.S.T. Agents' creative roster. Checking in with a specific member of the talent pool as the series continues to expand issue by issue. Up first: artist Adam Lemnah.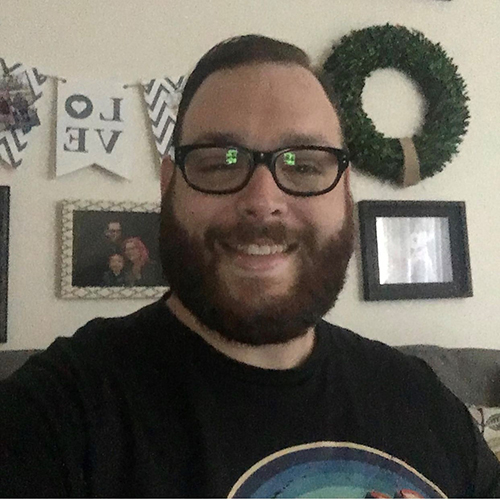 How did you get into comic books as a fan?
It's hard to remember a time when I wasn't into comics, but I really started getting into comics more earnestly and collecting them around middle school and the beginning of high school. When I was younger than that I remember buying them off the spinner rack at the Woolworth's in our local mall, but it really became something more for me when our local comic shop, Brainstorm Comics opened. I remember the superhero books were near the front of the store and as you went further back they had the adult comics and indie comics - Preacher, Conan, Vampirella, Love and Rockets, back with the Dungeons and Dragons, Vampire the Masquerade, Warhammer, and Robotech stuff. They did local Warhammer and Magic the Gathering games there so my friends and I would hang out back there. I was still more into superheroes then, but seeing those books definitely encouraged me to pick them up later on when I got older.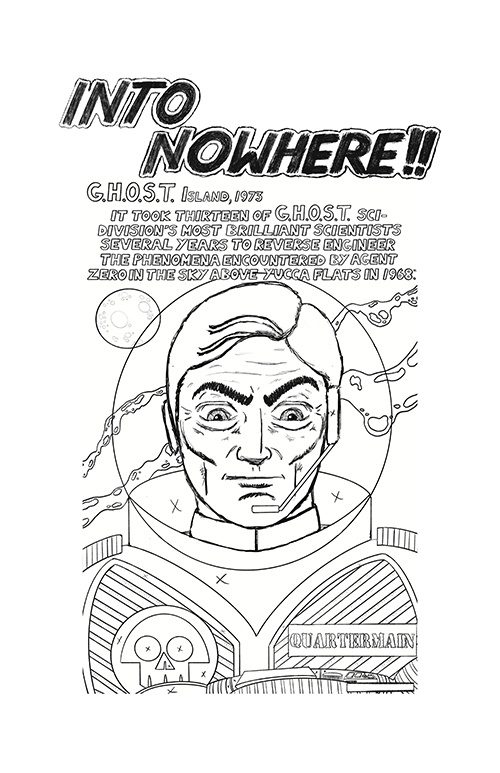 How did you get into comic books as a professional?
I definitely come from a fan background. I have a degree in Visual Arts from the University of Maryland, Baltimore County, but my emphasis was on filmmaking, and I work as an editor for television and movies. After I moved out to LA and settled into the city I started collecting comics again and along the way, I started following Cartoonist Kayfabe on Instagram and YouTube. I watched their series on Otomo and Akira and I was hooked. I've always sketched and drawn casually, but I had started to draw more in earnest. When the pandemic hit, I started working from home on Lovecraft Country for HBO and I had more time (no commute) so I started really spending my downtime drawing and working on refining my skills. I'd always written spec screenplays and teleplays and I'd written a spec script for a Tharg's Future Shock, so I decided that since I had the time I'd just draw it myself. I also started interacting with the crew on the Cartoonist Kayfabe Ringside Seats group on Facebook and eventually I was asked to contribute to Image Grand Disaster - the second half of the fan book Image Grand Design. From there I started working on other fan projects and have been working on my own stories and doing pinups for various other projects.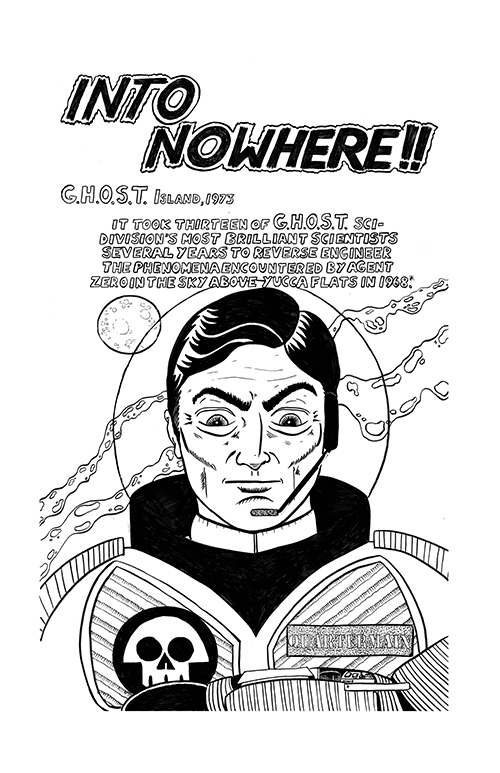 Tell us about your story in G.H.O.S.T. Agents. What's it about?
The story I collaborated with Rocko on for G.H.O.S.T. Agents Issue 2 is called "INTO NOWHERE", a four-page story that follows the story of Clutch Quartermain as he enters the rift above G.H.O.S.T. Island into the Netherworld...to finally get the attention of the woman he loves, May Zero, Lady of G.H.O.S.T.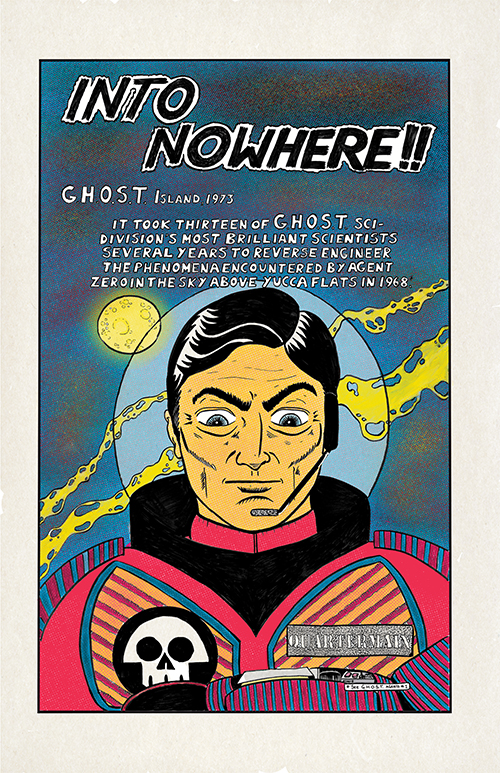 How did you get involved with G.H.O.S.T. Agents?
Through my work on Image Grand Disaster and other fan projects and the friendships I've made through the Cartoonist Kayfabe Ringside Seats group on Facebook, Rocko and I got to know each other, and when the time came for G.H.O.S.T. Agents Issue 2 he reached out and asked if I'd like to draw a story. I definitely did - the crew he had working on issue one was amazing and I was really excited to work with Rocko and the crew on issue 2.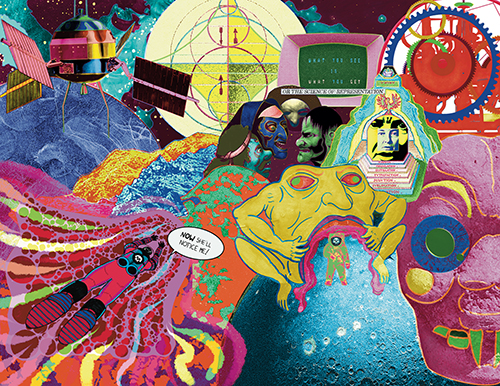 What tools do you use to create?
I use Procreate on an iPad Pro with an Apple Pencil for my pencils and for coloring. I run my pencils through Photoshop and make a blueline and ink traditionally on an 11"x17" Strathmore 300 Bristol board. I use Tombow Brush Pens, Copic fineliners and markers, Micron pens, Speedball Black Ink, Jelly Roll White Pens and various cheap brushes. Then I scan the Bristol on my Epson WF-7720, bring it back into Procreate, color, and tones, then back to photoshop for some final tones.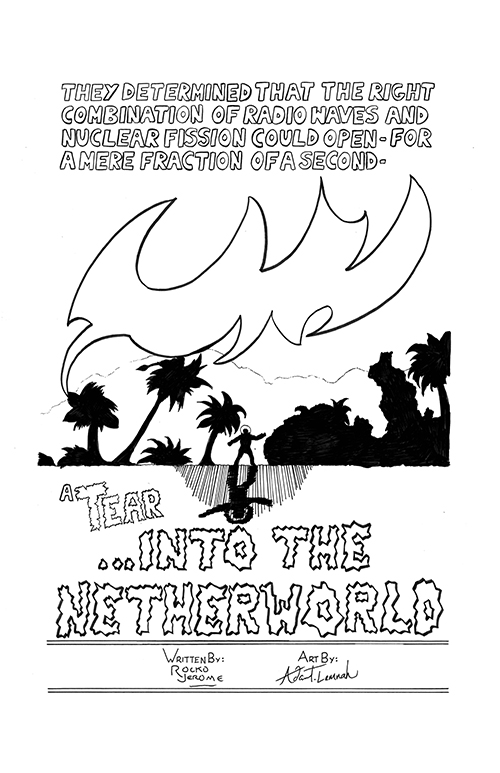 What's next for you?
I'm excited to have an eight-page story coming soon in Wizerd 2 from Cosmic Lion Productions, I have an ongoing strip called "Relic Hunter", my homage to 70's Savage Sword of Conan and 80's black and white explosion outlaw comics, that is serialized biweekly on Instagram and Facebook at @NextPanelPress and, and a new story for G.H.O.S.T. Agents Issue 4 with Rocko.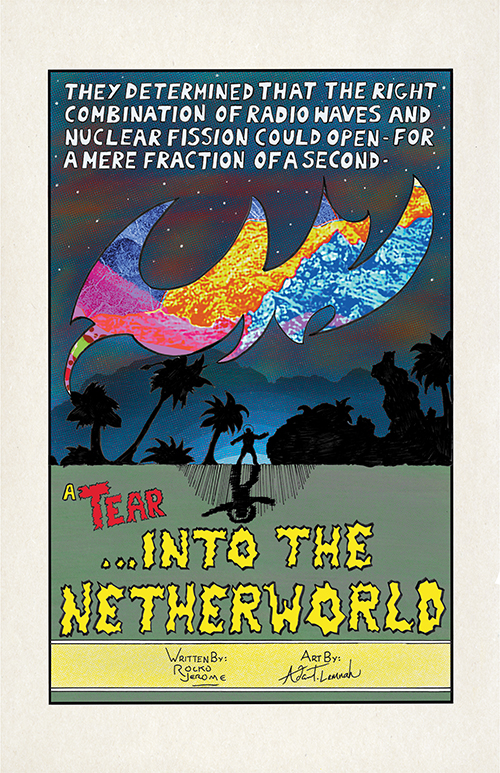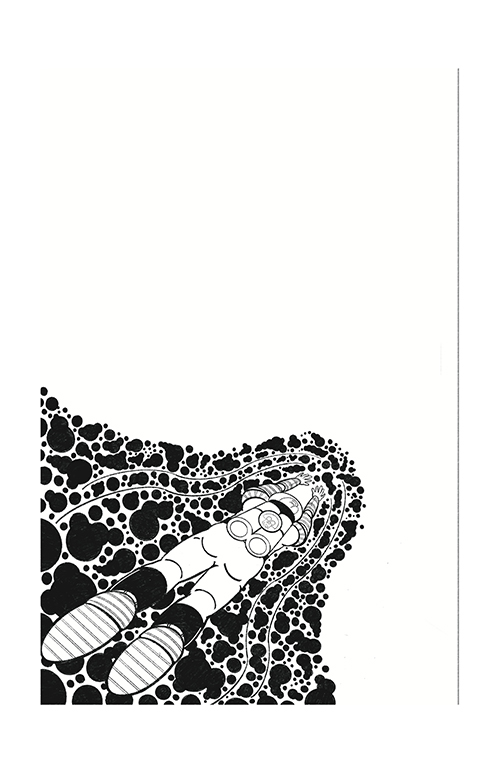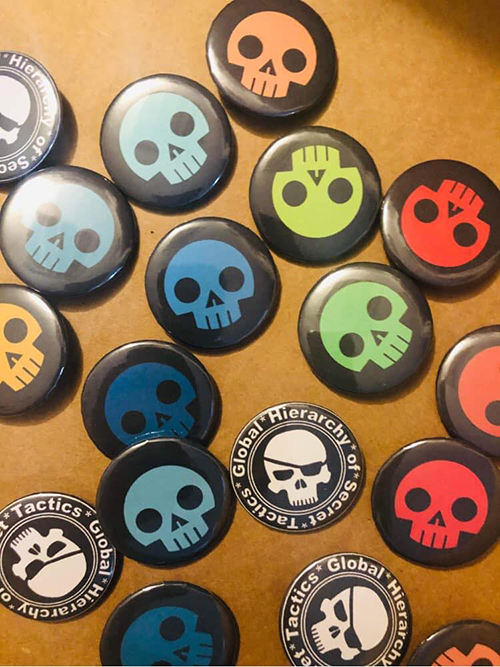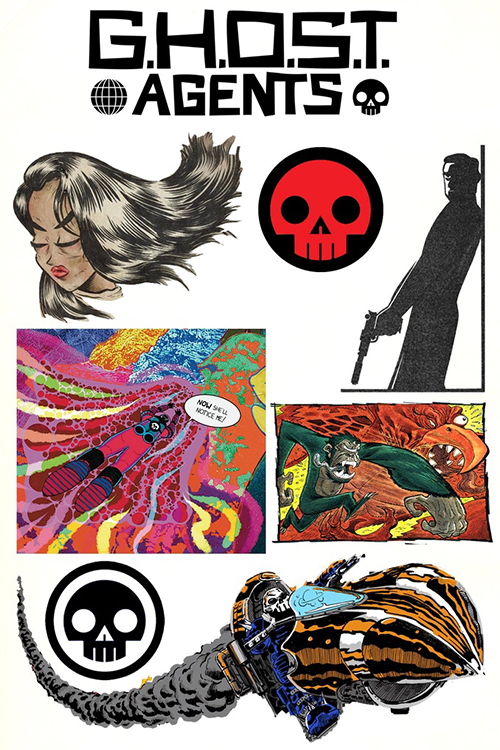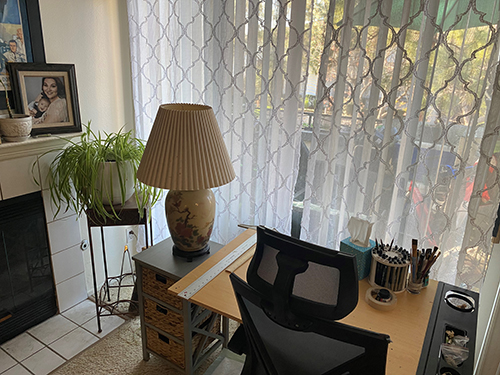 If you want to discover more of Adam's work, be sure to follow him on Instagram, Twitter, and Facebook.
G.H.O.S.T. Agents #1 is available to order now.
Keep an eye on PREVIEWSworld.com's Twitter, Facebook, or Instagram for more artist spotlights!
***
Troy-Jeffrey Allen is the producer and co-host of PREVIEWSworld Weekly. He is also the Consumer Marketing Manager for Geppi Family Enterprises. Troy's comics work includes MF DOOM: All Caps, Public Enemy's Apocalpyse '91, the Glyph Award-nominated Fight of the Century, the Harvey Award-nominated District Comics, and the Ringo Award-nominated Magic Bullet.