'Crema' Interview: Coffee and the Supernatural Make the Perfect Blend
Feb 28, 2022
Interview by Troy-Jeffrey Allen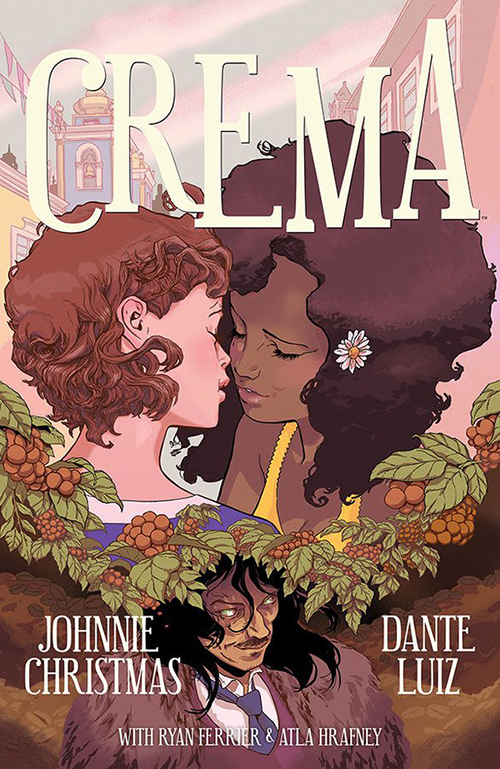 Thus far, our Black History Month coverage has consisted of a lot of superheroics and action-adventure. So let's close it out with something off-the-beaten-path.
Published by Dark Horse Comics, Crema (SEP210277) arrives courtesy of New York Times best-selling cartoonist Johnnie Christmas and Prism Award-nominee Dante Luiz.
In the following interview, writer Johnnie Christmas tells us more about Crema's barista who sees ghosts, the haunted coffee farm at the center of this drama, and just how it all presses and grinds together into one supernatural love story.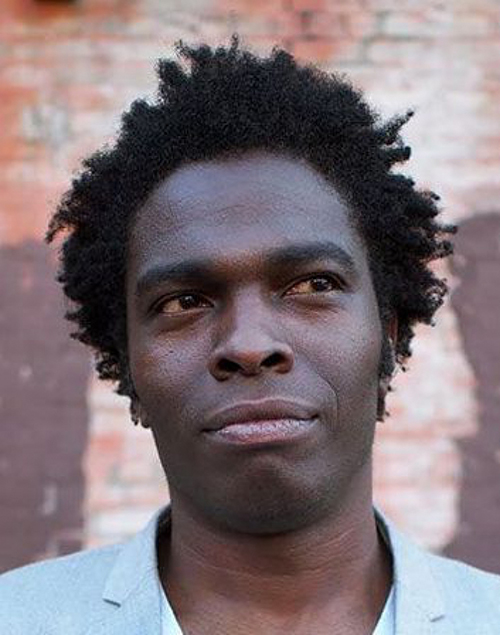 Thanks for taking this interview, Johnnie.
Thank you, Troy.
Crema is a very unique concept. For the people unfamiliar, can you give us an idea of what the story entails?
Crema is about Esme and Yara. Esme, a barista who sees ghosts when she drinks too much coffee, and Yara, an heir to a coffee farm in Brazil. When the lovers decide to leave NYC for Brazil, a strange and ominous ghost tags along and things get very perilous for our young lovers.
Tell us about Esme and Yara. Why do we follow them through this story?
Their love and insecurities power the entire tale. Esme never feels seen, she's as much a ghost in her own life as the ghosts she sees when she has coffee. Yara, beautiful and confident is always seen. Yet Yara sees Esme, but that doesn't allay Esme's insecurities. These feelings haunt our characters, which then literally haunts their world at large. And as their romance comes undone, the space between them is wide enough for something truly terrifying and horrific to enter.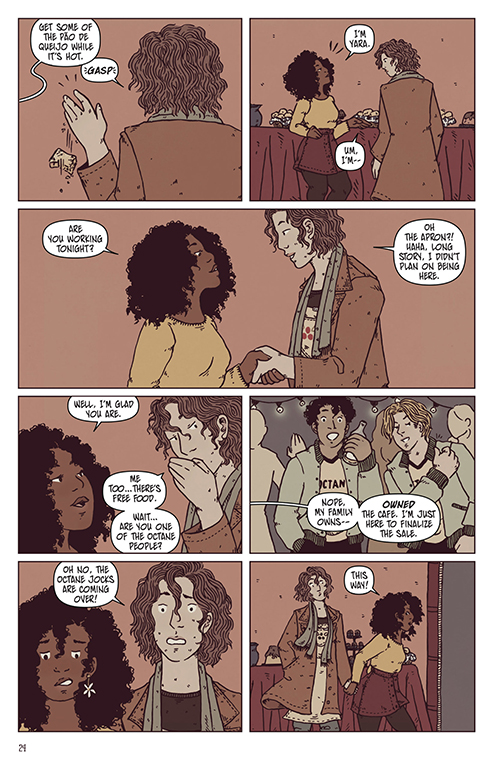 Is this as much a supernatural tale as it is a love story?
I would say so. The context for their romance and frankly for everything that happens in the story is because of the supernatural. Esme sees ghosts ever since she was a kid. In fact, her best friend and closest confidant is the very first ghost she meets, Gerry. Yara's reason to return to Brazil is as a result of the ghost that has a murky connection to her family's past. As their love story progresses, the fallout of their ups and downs ripple out to the entire surrounding world. And let's just say after that, Esme isn't the only one effected by ghosts.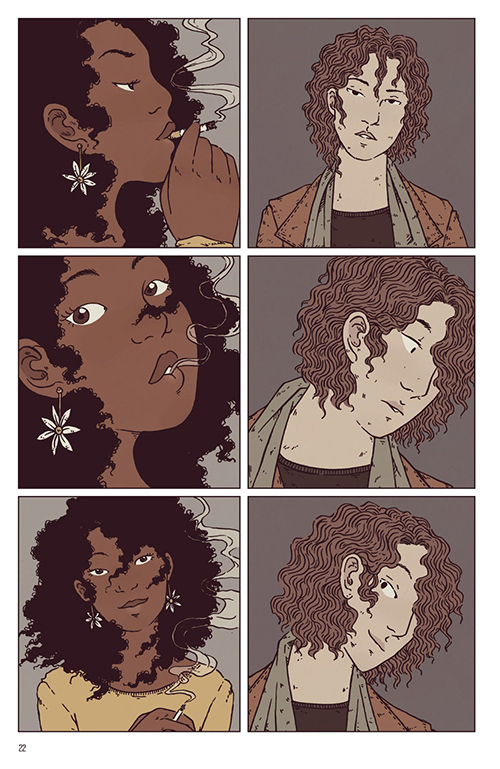 Now, of course, you're an artist yourself, but you're working with Dante Luiz on this project. What made Dante the right collaborator for this particular title?
Dante has command of this wonderful dreamlike quality in his art. He can dial up the gorgeous or the grotesque, seemingly at will. He turns the dial one way and he creates a beautiful, romantic world. He turns it the other way and he can envelop you in a nightmare. It was great watching him work on this.
This story was originally released on Comixology. What made Dark Horse the right home for the print version?
I've worked with Dark Horse for many years now and it's been a wonderful relationship. Dark Horse knows horror and stories built around strong characters. I'm very glad they and Comixology (our original home for Crema. Who I can't thank enough for publishing us) are working together on this venture. I think it will bring some really fantastic books to print.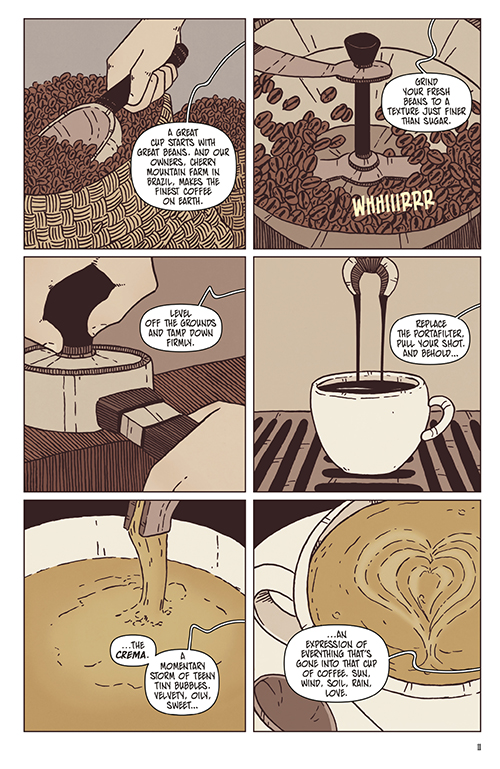 Looking forward, what can readers expect from Crema?
We have no plans to serialize it, but if demand for more Crema is strong, I'm open to it. Dante and I once joked about extending it like a Telenovela.
In terms of audience, who is CREMA for?
Crema is for lovers, lovers of the dark, and lovers of a dark roast.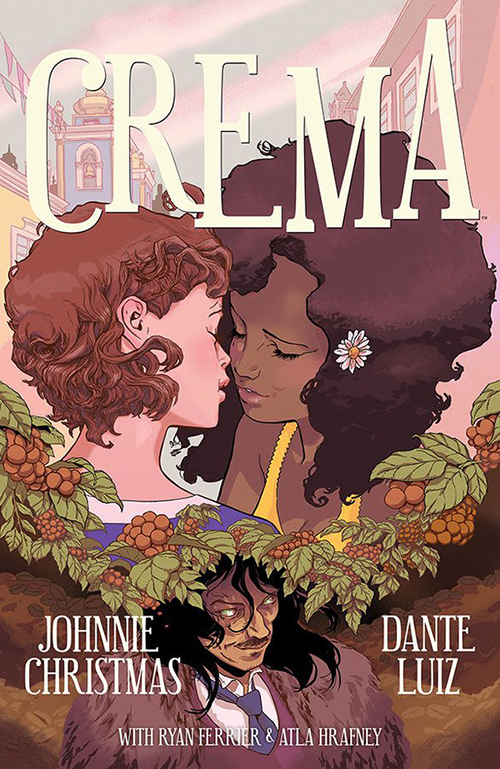 Troy-Jeffrey Allen is the producer and co-host of PREVIEWSworld Weekly. His comics work includes MF DOOM: All Caps, Public Enemy's Apocalpyse '91, Fight of the Century, the Harvey Award-nominated District Comics, and the Ringo Awards-nominated Magic Bullet.